Aaaand we're back with yet another wonderful, fun list of odd DC Characters. We're currently working our way through the second half of the alphabet, and now it's time for the letter P. And, again, a friendly reminder: I do these because I LOVE these characters. They're so much fun to talk about.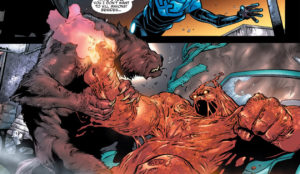 Source: comicvine.gamespot.com
10. Plasmus
Here we have another segment in this column's long-running tradition of Oh hey, I know that character…Wait, what? Why are we talking about Nazis now?
Plasmus is best known as one of the repeating villains in the Teen Titans cartoon. As far as I could find through my research, the show never gave him an origin (could be wrong about that), so his real weird comic book origin never really got out. And his name is Otto Von Furth, which is gloriously aristocratic for a gross pile of goo.
Otto was trapped in a mine collapse, during which he was irradiated and mutated. Then former Nazi and Doom Patrol villain General Zahl kidnapped him, and turned him into the protoplasm monstrosity we all know and are grossed out by.
And, boy howdy, is that true. Cartoon Plasmus was very much a Clayface-type goo monster, but comic book Plasmus looks like melted flesh. Like, he looks like he smells horrific.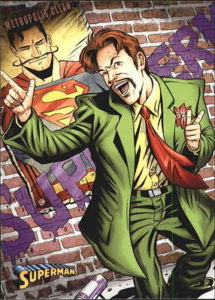 Source: terapeak.com
9. The Prankster
I've always been the dude who says that Superman villains aren't terrible, but that's not easy when The Prankster exists.
Oswald Loomis started out as the planner for a heist crew. But when he'd acquired a certain amount of money, he began to take part in a series of reverse robberies, wherein he would hold up banks and give them money. After that, he actually robbed a place.
At this point, Superman finally decided, "Okay, fine, I guess I have to do something about this weirdo." And he stopped him. The Prankster later returned by finding a way to copyright the alphabet itself, which I think is the biggest d*ck move a supervillain has ever perpetrated on the American public.
Also, at one point, The Prankster double-crossed The Joker. Admittedly, The Joker almost killed him, but that takes some serious stones. Honestly, I've developed a great amount of respect for him, based entirely upon that fact.