Okay folks, you want negative content about Marvel movies? You got negative content about Marvel Movies.
But keep in mind, this isn't just bad villains in Marvel Comics films. If that was the case there'd be a lot more X-Men centric baddies coming up. No, what we're talking about is the worst adaptations from page to screen. Villains who just got wrecked by marketing moguls and Hollywood hacks and turned into an unholy slurry of boring, forgettable, supervillainy.
First off, a ground rule: for the sake of variety, I've limited the entries to one per movie. So if you're wondering why I didn't include, say, Electro from Amazing Spider-Man 2, it's because someone else in that movie was just a liiiiiiitle bit worse. Oh and also, iron Man 3's Mandarin isn't gonna be on this list. I like the changes and think they made that movie better.
But on with the list!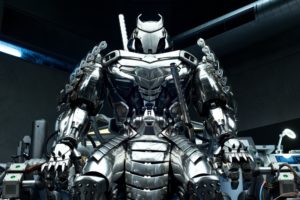 Source: villains.wikia.com
10. Sliver Samurai
The Wolverine (2013)
I don't actually dislike this movie.
It's not my favorite X-Men movie or even my favorite Wolverine movie but it's a fun enough time and you'll probably get at least something out of it. But its usage of the Silver Samurai is pretty terrible.
The original comic book version was a mutant powerhouse with the ability to focus powerful energy through the blade of his sword. And he had a great costume, a sort of mix of classical samurai armor and early superhero costume designwork with the Japanese flag emblazoned on his chest. It's a great, memorable, iconic design. And the film one hundred percent tanks it. Because it makes him an old man in a big robot suit. A badly CGI-ed robot suit. That doesn't even have a face.
He's just a big thing for Wolverine to hit and not a particularly memorable one at that. He just winds up being dreadfully boring.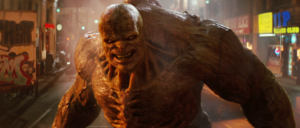 Source: movieideas.wikia.com
9. Abomination
Incredible Hulk (2008)
Let's get it over with, you all knew this was winding up here.
Incredible Hulk isn't the best MCU movie and its villain is just terrible. From a visual design standpoint, there's definitely something wrong. I mean, go look up a picture of Marvel Comics Abomination. I'll wait. Doo-da-doo, waiiiiiting.
"¦
Okay, back? Cool. So you saw that he looks pretty awesome.
He has fins and fangs and looks like a cool monster. He doesn't just look like a gross anemic Hulk that smells like a sewer pipe. It's a baffling choice. And the CGI in the rest of the film isn't by any means great but it's not as blisteringly awful as the Abomination CG. It is frankly shocking how good the first Iron Man looks and how bad this looks by comparison.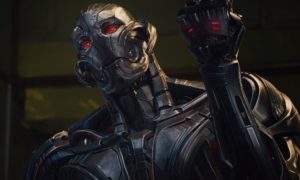 Source: cultspark.com
8. Ultron
Avengers: Age of Ultron (2015)
Man I wish this movie was good.
I mean, maybe it is, maybe it holds up well.  I'm due to watch it soon for Every Comic Book Movie Ever, Reviewed and I'm hoping to be surprised by it. But one thing I know I won't be surprised by is Ultron kinda sucking.
Ultron in the comics is a great villain. He's menacing and scary and inhuman. The movie purposely undoes all of that. MCU Ultron is jokey and unassuming and incredibly human. Which is the wrong way to play this idea. When adapting, you want to lean in to the strengths of a character, not completely subvert them. Ultron's cold machine-like nature is his entire appeal as a bad guy and tossing that all out the window is just buffoonery.
Also, and this is key, he looks terrible. His face, like his personality is too human and easy to identify. His drones have those beautiful jack o'lantern faces that make them scary and that is why the two best Ultron scenes in the film are the first and last ones where he is in bodies other than his final form. But the movie ignores everything that's good about the character and that's the key problem with it.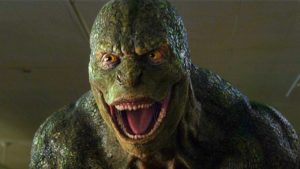 Source: youtube.com
7. The Lizard
Amazing Spider-Man (2012)
Woof.
I absolutely totally completely hate the visual design of this villain. He's maybe the worst looking Marvel villain in any movie. The classic comic book Lizard has a fang filled snout and a shredded lab coat. This one looks like Voldemort with a skin condition and ditches his clothes at the earliest opportunity. He looks more like the MCU Abomination than any actual Lizard. As well, he totally misses the point of including the Lizard in a film at all.
The Lizard is a haunted, tortured character. A brilliant scientist whose Jekyll and Hyde dynamic sees him transform into a bestial animal at the slightest provocation. The film simplifies this drastically, turning him into a boring madman who wants to turn everyone in New York into Lizards? For some odd reason?
I don't know, it's weird.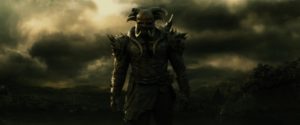 Source: comicvine.gamespot.com
6. Kurse
Thor: The Dark World (2013)
I have already discussed Kurse being bad and awful looking at length, but I'm gonna do it again because this is a different list and they won't just let me copy/paste entries apparently.
But Kurse is a villain people forget to talk about on lists like these for several key reasons. Reason Number 1: Kurse is not a major villain. He's super cool and is from the all-time classic Walt Simonson Thor run, but he's not, like, Loki or Hela or even Surtur. Reason 2: He appears in Thor: The Dark World. Thor 2 is no one's favorite Marvel Movie. Hell, it's no one's favorite Thor movie. So people tend to forget it completely. Reason 3: Wait, THAT was Kurse?
Yeah, people really don't realize this lump of meat and bone is supposed to be Kurse. He doesn't get dialogue, he isn't really addressed by name, he might as well be another nameless henchman.
And that's a bad look for an adaptation of a Walter Simonson creation.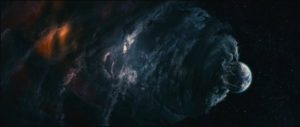 Source: comicvine.gamespot.com
5. Galactus
Fantastic Four: Rise of the Silver Surfer (2007)
Look, I try to be nice about movies that reinterpret classic villains in a more modern manner. I understand sometimes you just have to change something about a character to make them work in the modern times.
But if you don't want to have a big purple guy with a pointy hat walking around eating planets, maybe don't make a movie about Galactus.
But I need to address something before someone hits me with a "do you even comics, bro" (someone once for-real posted that. An adult human being) because well, ack-tually the Galactus in the movie is an adaptation of the Ultimate Universe's version of Galactus, AKA Gah Lak Tus, a swarm of bug cloud monsters. I know. I've read the entire Ultimate Galactus trilogy (Ultimate Nightmare, Ultimate Secret, and Ultimate Extinction) and he is also terrible and boring in that too.
Galactus is silly. Just let him be silly. Because if you don't, you make him an evil cloud and no one cares about an evil cloud as the bad guy. Just ask 2011's Green Lantern.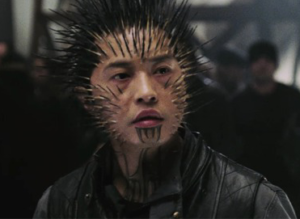 Source: xmen.wikia.com
4. Kid Omega
X-Men: The Last Stand (2006)
Okay so Last Stand had a LOOOOOOT of options for me to choose from. And I'm sure some people are going to question why I picked Quentin Quire for this entry over"¦ literally any of the other characters in the movie.
And that's simple: of the villains, the movie actually gets Multiple Man pretty correct, and Juggernaut is an okay character who the movie ruins. But Kid Omega is a GREAT character who is done real dirty by this POS film.
I just did a marathon re-read of all of Morrison's New X-Men and aside from some of the art, it's great. And the high point is "Riot at Xavier's" the arc that introduces and makes iconic Quentin Quire, AKA Kid Omega. Quire is a punk rock teen revolutionary with telepathy and he owns that arc hard. He came back for Jason Aaron's Wolverine and the X-Men and was somehow just as good in that. And in this movie he's just a nameless goon, who no one cares about and gets no characterization.
What a waste.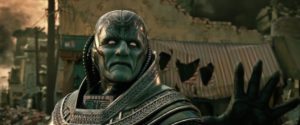 Source: imdb.com
3. Apocalypse
X-Men: Apocalypse (2016)
"Leeeeeeaaaaaaarrrrrrrrrrrnnnnnnniiiiiiiinnnnngggg".
–Apocalypse,X-Men: Apocalypse.
You have no idea how badly I wanted to make that the entire entry. It's amazing how an entire character can so easily be reduced to a silly sound bite and a waste of Oscar Isaac.
Apocalypse in the comics is menacing and huge and vicious. He conquered the earth when given the chance and you totally believe it! But his film debut (Well, I guess technically that was in the post-credits of Days of Future Past but whatevs) is anything but. He's just boring, grandstanding and monalogueing but in very non-threatening ways. He just doesn't look scary and when your name is Apocalypse, you kinda need to look at least a little pants-wettning.
The FOX X-Men films have never been great at villains not named Magneto, but Apocalypse is a shining example of just absolutely doing it wrong.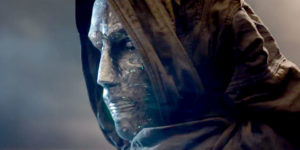 Source: digitalspyuk.com
2. Doctor Doom
Fantastic Four (2015)
To be honest, the question I had to ask myself was which film version of Doctor Doom makes this list. And it didn't wind up being that hard to pick. 2015's Fantastic Four film, immediately dubbed Fant4stic by pretty much everyone, is incredibly terrible.
It is beginning to end a disaster. And its Doctor Doom is profoundly bad. Instead of being a skilled scientist confined to a maniacal suit of armor who took up magic and took over a country with his robot army, Doom is a failed science explorer fused to a protective suit.
With psychic powers, I think? And he has all those blinking green lights flashing all around like a Christmas tree it's a weird gross Doctor Doom design and in person he has exactly zero personality. Maybe less than that, actually. He just sorta tries to murder the world and the Fantastic Four stop him.
Doctor Doom is the greatest supervillain of all time, how do movies keep getting him so goshdarn wrong? What's the problem here?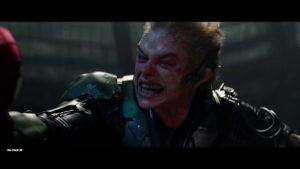 Source: youtube.com
1. Green Goblin
Amazing Spider-Man 2 (2014)
Hoo boy. Yeah, this is the worst.
It's the worst villain in any Marvel movie AND the worst adaptation of a Marvel comic book villain to screen. And it's a shame too. When I heard Dane DeHaan had been cast as Harry Osborn, I was excited. DeHaan convincingly plays a menacing villain with a tragic backstory in 2012's Chronicle and really seemed built for the part of Peter Parker's fallen friend.
But in execution, it is a mess and he is given nothing to work with. The script is baaaaaad and gives him mediocre motivation at best. His jump from "I am mad at Spider-Man" to "I am going to put on a Goblin Costume and fly around and murder Gwen Stacy" is flimsy at best. And oh lord that costume.
How is it possible that every Green Goblin costume is worse than the previous one? First we had the silly but effectively scary Power Rangers armor, then Harry's Sk8r Boi suit in Spider-Man 3, and this"¦ thing. I don't even know what to call it as a joke? An evil Keebler elf? A demon with Acne? Lord, it is bad.