Well folks, I didn't think I'd have to write this hot take but everyone seems obsessed with making The Joker a thing and a main character so we're going to have to talk about how everyone does the Joker wrong in live action.
The character's issues mainly revolve around people trying to force him to be a main character because oh my god is he not that. He's a villain, you guys. And not just that, he's the villain who perhaps makes for the least interesting possible protagonist. Make a Doctor Doom movie. Or a Lex Luthor movie. Or a Venom mo""wait nevermind. But don't, please god don't, make a Joker movie. I'm not saying the forthcoming movie will automatically be terrible.
It could be good, in which case I'll eat all these words. But they've already announced the major changes they're making to the character, which are necessary because the Joker is not a protagonist. And here's why.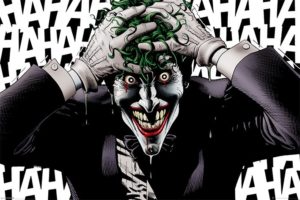 Source: static.com
10. He Doesn't Have Concrete Motivations
There are many things you need to be the protagonist of a story and The Joker has none of them.
But first, motivations. In a story, a character will have motives and drives and specific goals. Belle wants to find a match that respects her for her brains and not her body. Spider-Man wants to use his powers for good. Robert Graysmith wants to solve the puzzle of the Zodiac Killer. The Joker wants"¦ well that's the problem. He wants"¦ to cause destruction? He wants"¦ to cause carnage?
His wants and goals are all related to whatever makes him the scariest villain. Like, if you can show me a panel where the Joker gives his motivations on panel, I can find you another one where he gives a fundamentally different explanation. And that is not a thing you can build a film around.
"I want anarchy" is a motivation, if a weak one, as is "I want revenge" which is, it sounds like, going to be the motivation in the upcoming solo movie. But neither are especially strong.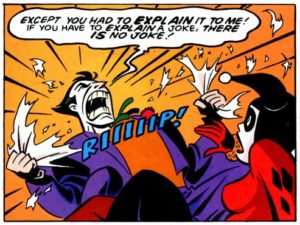 Source: dccomics.com
9. He's Fundamentally Unlikeable
Yeah, sure, people like the Joker. But that's not what I mean.
He's likable as a villain but as a protagonist he's just not. The Joker is a monster. Like, a hardcore murderous monster. And he's not in any way a character you can root for. No matter what you think, not even the Hot Topic-iest of 13 year olds can spend two hours rooting for a mass murderer. And that's not even getting into the current U.S. climate of mass tragedy.
Joker poisoning children and stabbing kittens might be #Edgy but it's not interesting. And it's sure as hell not likeable. The way to get an audience to root for a character doing horrible things is to give them relatable motives. We root for Walter White because he may be selling Meth, but he's doing it to provide for his family. Jimmy McGill is committing lots of fraud and unethical behaviors, but he's doing it to fight for himself. The Joker is mass murdering Gothamites but he's doing it because"¦ um"¦ he wants to?
Yeah, not gonna fly.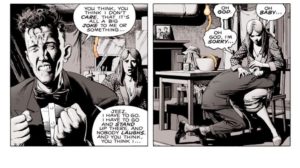 Source: oyester.com
8. He Doesn't (And Shouldn't) Have a Definitive Origin
Yeah, this is another thing most protagonists need: a backstory.
Some context to a character to understand where they're coming from. But The Joker only exists as a fully formed villain character with a mysterious history. He doesn't have a provable origin which is what makes him so scary.
And I'm sure some of you are saying "but isn't the new movie an origin story that will show how he became the Joker?" and the answer is "yes, but that's why it's a dumb idea."
No origin story you can give the Joker is going to match up to the ones we've all created in our heads. No matter what it will be underwhelming.
And again, you might be wondering "well, do you also think that Three Jokers comic that's coming out is dumb and a bad idea?" and to that, I have to say "also yes. Duh."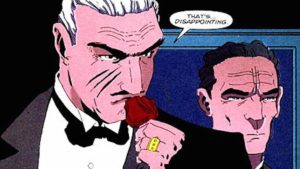 Source: deccomics.com
7. Who's the Antagonist?
Yeah, here's the bigger problem with Joker as protagonist stories. Who in the hell is a better villain than the Joker?
Anyone you put up against him is just going to be lame in comparison. What, you're gonna have the Joker fight some mob boss in his solo movie? Do you know how many boring nameless mob boss villains there are? The villain of a movie needs to be more menacing than the hero or else there's no tension. Can you honestly imagine a way to make a more menacing villain than The Joker without just minimizing the Joker's villainy?
Because I can't really. The only way is to make The Joker lamer. Because Joker is about as far as you can push a villain before he gets to pure boring randomness. We'll talk about that in a bit but no one wants to see a fight between the Joker and the double Joker. That sounds like the world's most boring movie.
And a fight between A Bad Guy and a watered down Joker won't please anyone either.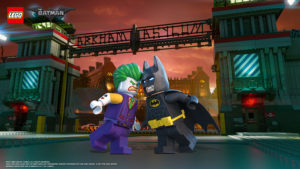 Source: lego.com
6. There Are No Joker Stories, Just Batman Stories
Again, this is a generalization not a direct statement of fact but "there are almost no Joker stories and the ones that technically qualify are pretty useless" makes for a worse entry title.
But yeah, most of the big Joker stories are actually Batman stories. The Killing Joke? A Batman story (and Alan Moore's worst DC story, as well, according to both me and Alan Moore) Joker's Five-Way Revenge? Total Batman story. The Man Who Laughs? 100% a Batman story.
Even stories that are more about The Joker then they are about Batman use another character as the actual main character. Mad Love is focused around Harley Quinn. Joker's Favor, which is the closest thing to a Joker story that I can think of being good is focused around the normal person drawn into Joker's madness.
Everyone loves the Joker but Joker stories? They need a different focal point.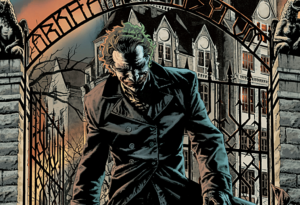 Source: multiversitycomics.com
5. The Joker is Usually Bad
I know what you're thinking: "duh, of course he's usually bad, he's a bad guy". But that's not what I mean. I mean he's usually badly written.
And that's not because he's a bad character, it's because he's so popular. So everyone wants to use him. And so there are a higher proportion of bad stories about him than most characters. Especially in live action.
Joker in Suicide Squad is one of the most abysmal versions of a character I've ever seen. It's rare that the actor playing a villain scares me more than the villain himself but if I saw Jared Leto walking down one side of the street and his depiction of the Joker walking down the other, I know which side I'm taking.
And it's not just that one movie. Are you guys watching Gotham? Because oh boy. I don't know what in the hell they're doing over there. Jerome and his twin brother are such weird versions of the Joker I'm not convinced they aren't a secret Punch and Jewelee adaptation.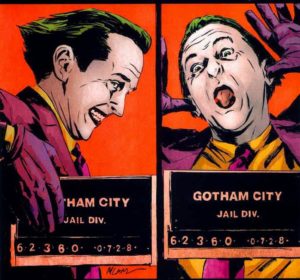 Source: blogspot.com
4. Crazy = Lazy
One of my favorite College Professors was my sociology of deviant behavior professor. And the above was his first rule of analyzing why people do odd things.
Just saying "well they're crazy, that's why they did it" is lazy analysis. And it's lazy writing. People have internal rationale for why they do what they do and keeping that straight makes for better characters.
But it's frustrating when people just write The Joker as crazy because he's crazy. What does he want? How is he working to achieve those goals? Why are his actions justifiable to himself? That's kind of key and super important in many many ways. And forgetting to write him that way just leads to a caricature of "crazy" behavior that isn't justified or made sense of in any way.
And that's bad writing because, remember, Crazy = Lazy.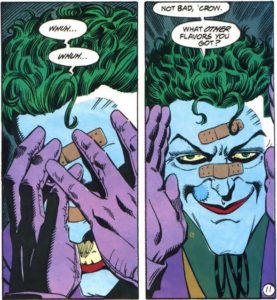 Source: aminoapps.com
3. What's the Plot?
This is another question that falls in line with a lot of the points I've been raising so far.
Because they all come from the idea that you can't build a movie around this character. But what's the story with all this? Obviously, the movie as planned is going ahead with a Joker origin story. But we've already discussed why that's an idea that does not work in any real way.
So what story do you tell with the Joker if not an origin? Do you tell a random story about him fighting Batman? Because if you do, do you have him lose? Do you tell a story about him and Harley Quinn? Well no, because that's more her story than his. Otherwise you're telling a story about an abusive relationship and making the abuser your main character.
And that's a very bad look in general.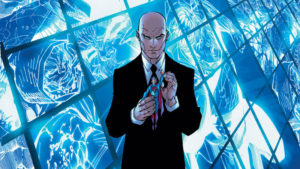 Source: fandom.com
2. There Are Better Villain Protagonists
This also applies to the Venom movie but whatever.
There are far better villains out there who actually would make for a good central protagonist. On the Marvel front, we need a Doctor Doom movie more than I need my college degree.
But on the DC end, you know who could get a better movie based around him? A great movie, even? Lex Luthor. I'm not kidding. Lex is a character with an origin, and a character arc that guides him from poor, abused child in the middle of the country to ruthless corporate tycoon with a path to the presidency.
You don't even need Superman in a Lex Luthor movie. It could just be a rise to power story because Lex is an interesting character in his own right. Well now I just want a Lex Luthor movie.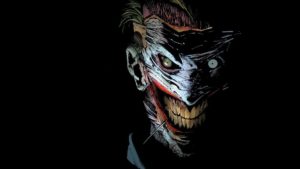 Source: digitalart.io
1. Even If He Gets A Movie, Don't Make Him The Protagonist
There is one way to make a Joker movie and it was also the way they should have made the Venom movie. And the recipe is simple.
Make a horror movie, or a crime movie, and just make the Joker the antagonist. Focus the story against some random new character we've never met before and set the Joker after them. Put the stakes at life and death. This character isn't famous, they might not survive and they certainly won't win.
Make The Thing but with Venom as the monster loose in the base. Make In Bruges but that psycho mob boss who stalks them through the third act? That's The Joker.
These characters are villains in all their best stories. Treat them like it.