Hey, folks! It's time for another edition of Hunter Has Fun with Math and Stuff. I did this for the Batman movies last time. I'll be honest: There's a bit of repetition this time. I mean, a lotta successful DC movies happen to have been Batman movies. But not all of them.
So here's the list. As always, I've adjusted the domestic box office totals for inflation to get a better picture of each film's financial success. Rest assured that we're only talking about financial success. Some of these movies blow.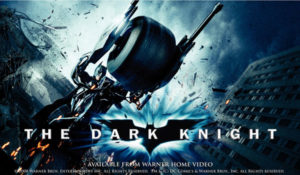 Source: amazon.com
1. The Dark Knight
($612,418,048.28)
Yeah, yeah, we all love The Dark Knight.
The last time I wrote about this, I just talked about everything everyone always talks about. The performances are good. The direction is good. The cinematography is good. But it's just kind of boring to reaffirm how good The Dark Knight is. It's a very good movie that people love. And they love it so much that it's made more money than any DC movie before or since. Hell, it's more money than the two lowest-ranked movies on this list combined.
Honestly, it surprises me just how much people immediately loved this movie. I mean, it's not the crowd pleaser-iest of movies. Iron Man is a bigger crowd pleaser. This one is thinkier and darker and scarier. It's a movie you could take a kid to see, but you probably won't. It's not a fireworks show; it's just a little crime movie with some Batman in it. And that's kind of cool. It makes me happy.
Maybe smart Batman movies can be successful again. This was the last non-Lego one of those.