Hey, folks! It's time for another edition of Hunter Has Fun with Math and Stuff. I did this for the Batman movies last time. I'll be honest: There's a bit of repetition this time. I mean, a lotta successful DC movies happen to have been Batman movies. But not all of them.
So here's the list. As always, I've adjusted the domestic box office totals for inflation to get a better picture of each film's financial success. Rest assured that we're only talking about financial success. Some of these movies blow.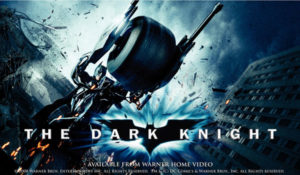 Source: amazon.com
1. The Dark Knight
($612,418,048.28)
Yeah, yeah, we all love The Dark Knight.
The last time I wrote about this, I just talked about everything everyone always talks about. The performances are good. The direction is good. The cinematography is good. But it's just kind of boring to reaffirm how good The Dark Knight is. It's a very good movie that people love. And they love it so much that it's made more money than any DC movie before or since. Hell, it's more money than the two lowest-ranked movies on this list combined.
Honestly, it surprises me just how much people immediately loved this movie. I mean, it's not the crowd pleaser-iest of movies. Iron Man is a bigger crowd pleaser. This one is thinkier and darker and scarier. It's a movie you could take a kid to see, but you probably won't. It's not a fireworks show; it's just a little crime movie with some Batman in it. And that's kind of cool. It makes me happy.
Maybe smart Batman movies can be successful again. This was the last non-Lego one of those.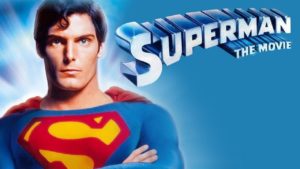 Source: youtube.com
2. Superman: The Movie
($507,484,090.02)
It's such a pleasant surprise to see how well this movie's done on this list.
Superman is one of the best comic book movies of all time, and it's easily the most important. Without Richard Donner's incredible feature, we would have precisely zero superhero movies. This one cracked the code on how to make comics work as source material for films. And what a film it is.
Christopher Reeve is easily the best Superman actor ever. His performance is so earnest and kind, but so strong at the same time. And his Clark Kent work is frigging inspired. He defined the character, and not only for film forever, but even entering into comics, as well. If you don't believe me, go look at a Gary Frank drawing of Supes. As a film, it's an incredible epic. It's long, but never too long; fun; dramatic; and – holy s**t – that John Williams score.
That main theme makes me cry and inspires me at the same time. It cry-spires me.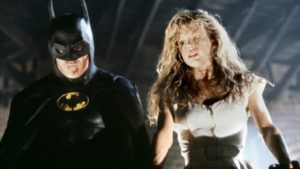 Source: thr.com
3. Batman
($499,387,889.52)
Time to repeat myself again.
Batman 1989 is both very good and very important to superhero cinema and Batman cinema especially.
It really is amazing just how right late '80s era Tim Burton was for this project. He didn't just capture the essence of the Batman comics of the time; he redefined it. Hell, how many times have you seen explicit versions of that Tim Burton Batmobile? It's the best Batmobile. I'm looking at a little toy model that I have on my shelf right now. I bought it to replace one I had as a kid that was lost when my parents got rid of all of my childhood toy cars. And that's the thing about '89 Batman. It is – not to misuse the word – iconic. It burned a visual sense and aesthetic into the minds of millions. And it raked in hundreds of millions of dollars doing it.
What an awesome movie.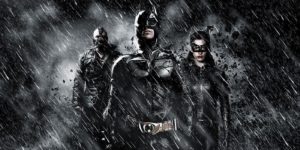 Source: cbr.com
4. The Dark Knight Rises
($499,387,889.52)
Ah, yes, The Dark Knight Rises. The Nolan trilogy's sad little brother.
I don't know what Nolan originally planned for his third film, but I doubt it was this mess. It's frustrating to watch, because Nolan is still a good filmmaker. Unfortunately, he was driven by bad decisions with this one. The villains are just Occupy Wall Street? Really? Bane is Anarky with a terribly silly voice. Batman does nothing but retire and be grumpy about being Batman. Catwoman is boring and underdeveloped. Bane is boring and underdeveloped. Hell, BATMAN is boring and underdeveloped.
Bale's Batman has always been the worst part of Nolan's Bat-films. But in this one, he's somehow the best part. It's not even that he's better; it's just that the rest of the movie is so much worse.
Okay, okay, good things. Michael Caine is still great. He's always great, though. It looks gorgeous again.
I'm sorry, folks, it's just nowhere near as good as the previous two. Is it Chris Nolan's worst movie? I dunno; I haven't seen Interstellar.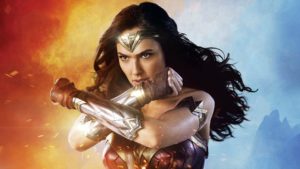 Source: wordpress.com
5. Wonder Woman
($414,926,491.49)
Woo-hoo! I get to talk about a good movie (that's about to be a deep luxury).
Wonder Woman is incredibly good. It's entertaining, it's deep, it's funny, it's earnest. It's everything that DC needed. Gal Gadot is a real find, and she comes off as both intimidating and lovable. The supporting cast is deeply relatable and memorable. Hell, it's a World War I movie! How many of those do we ever get? Not enough!
This is a war film about how war is the true enemy. And it isn't overly preachy about that message! Ares is scary, and rightfully appears as the embodiment of brutal conflict. Dr. Poison is rad as hell; I mean, that gas mask scene, you guys. Chris Pine is very well cast, and he expertly pulls off his role. This is the only time in all of history that I have ever cared about – or liked – Steve Trevor!
And we're getting a sequel to this movie! So we'll get, like, Peter Dinklage as Dr. Psycho or whatever beloved nerd actor and somewhat forgotten Wonder Woman villain they choose. It'll be fun!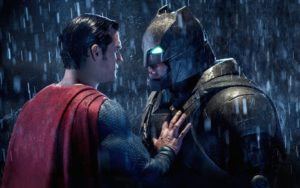 Source: filmschoolrejects.com
6. Batman v Superman: Dawn of Justice
($339,330,588.13)
Is this my curse? Constantly being trapped into writing about this bad movie? It's frustrating! I wrote about the thing when it came out, and I said almost everything I needed to say about it at that time. But this movie just keeps popping up.
And that's partially because there's a lot to say about it. It's a study-able film. You can diagnose all the bad things about modern franchise-based cinematic universes from this one bad movie. It's fascinating. It's also a good example of how Hollywood failure economics work. You look at that number up above and think "Over three hundred million dollars? How can that be a failure?" But, hey, when you add Batman to your Superman sequel, and it only makes 32 million more dollars domestically, you've got a problem.
And when that same movie has awful reviews, and one of the worst Friday-to-Sunday drop-offs of all time, you have a big problem. The easiest way to track the failure of B v S is by looking at the reception its follow-up got. And Justice League isn't even on this list.
The same cannot be said of"¦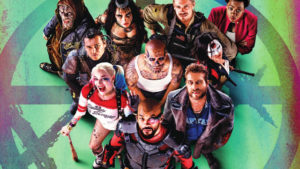 Source: nerdist.com
7. Suicide Squad
($333,927,617.58)
I mean, it's better than Batman v Superman. Mostly? It's still not a good movie, though. Suicide Squad is a frustrating mess. Just on a technical level, too.
I'm sure any of you who care about film technique have already seen Dan Olson's video on the film's numerous editing flaws. But if you haven't, you one thousand percent should. It's one of the better videos about bad film editing that I've ever seen. But bad editing isn't the only notable thing about Suicide Squad.
We also have"¦bad script writing! Bad character work! Bad dialogue! Just straight up sexism! As I said in my initial review, I'm pretty sure the final film has more shots of Harley's ass than Katana's face. You're free to count those, if you care to.
Oh, and in Jared Leto's Joker, it also has the single worst villain performance of any superhero movie in history. The character is an immediate punchline that's only funny by accident.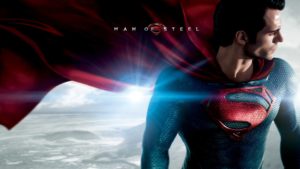 Source: dccomics.com
8. Man of Steel
($307,995,489.64)
Last one, folks. I promise.
Man of Steel is the empty kernel from which bloomed the dead tree that is the DCEU. I will say that this one is easily the "best" of the DCEU's non-Wonder Woman DCEU films.
Amy Adams is allowed to do things, and this is the only DCEU film to have that honor. Russell Crowe and Michael Shannon are clearly too good for this script, and they appear a little bored with being in the movie, but they're still pretty watchable. The ending may be one of the worst decisions in superhero movie history, and is emblematic of the inability of the entire subsequent film series to know anything about how to handle its characters. But, hey.
There are no jars of urine in this movie? That's"¦an improvement. The villain is an actual character with motivations and a personality? So that puts it over Suicide Squad and Justice League, right there. Henry Cavill is a good actor who's given nothing to work with. But, yeah, remember when THIS was decried as a terrible movie? LOL, we had no idea what we were in for.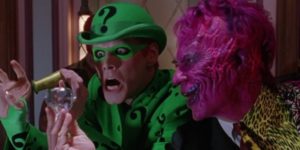 Source: nerdist.com
9. Batman Forever
($297,690,852.06)
It's always shocking to me how well Batman Forever did financially. It shocked me when we did the Batman list, and it shocks me now.
Batman Forever is the first Schumacher film, and it honestly follows the Burton trajectory. The first film is a little bit stylized, and the second is over the rails and into Crazy Town. But don't let that sound like Batman Forever is good. It's better than the …and Robin movie, that's for sure, but that's like saying that getting the flu is better than getting struck by lightning. It's true, but that don't make it a compliment.
In another world, and with better direction, Jim Carrey could've been a decent Riddler and Tommy Lee Jones might not have been the worst-ever Two-Face. Batman is pretty not great, though, and Robin is just straight-up bad.
What a great on-film introduction to that character, folks. Wonder why we haven't seen him again since this movie and its sequel.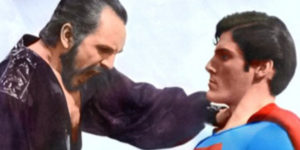 Source: wordpress.com
10. Superman II
($293,403,443.19)
Richard Donner, you've done it again!
And by done it, I mean, made a financially successful movie that's not as good as the first. And by Richard Donner, I mean like, mostly Richard Donner, but also Richard Lester, who was also there and made this movie weird and not as good. Superman 2 is one of those movies that's taken away from its director halfway through. If you're curious, that's why a regular version and a Donner Cut of Superman 2 are both available for purchase.
While all of that's true, it's still a solid-enough film. Zod is the definitive version of the character (and as such, you will kneel before him), Reeve remains the perfect choice for the character in every single way, and the movie's still deeply full of wonder and quality.
And there you have it: another inflation-adjusted domestic box office list! Next time, the Marvel Movies!!!