Batman writer James Tynion IV has opened up about his big decision to strip Bruce Wayne of his fortune. Tynion explained the major shake-up in his year-end newsletter. It will, in effect, be one of the biggest changes the character has endured in years. 
As was revealed in Batman #101, Batman has lost the vast majority of his fortune. It is now in Lucious Fox's hands. While Bruce still has some money, his life of fighting crime in Gotham City will be exceedingly more difficult without his considerable resources. The story continued in James Tynion IV's Batman #105, which recently hit shelves.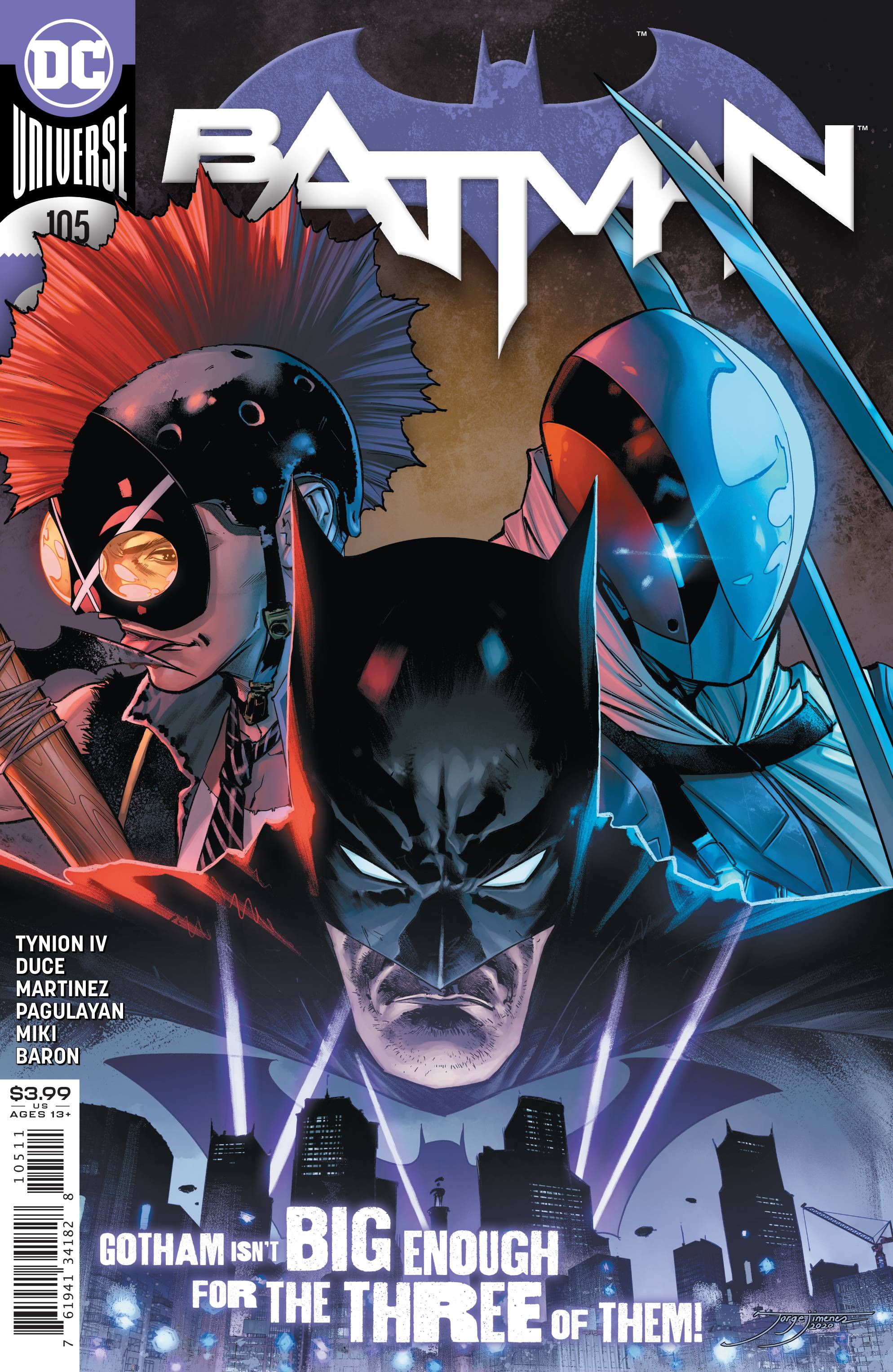 "The richer he got, and the more tools he had, and the more he learns about each of his enemies, the more it feels like Batman should be able to take down literally any threat that comes in front of him in a matter of minutes," Tynion said. "So, my theory was, let's make it harder to be Batman."
"First, let's bring him back to being a less problematic kind of Wealthy," Tynion said. "Bruce Wayne, Millionaire, rather than Bruce Wayne, Billionaire. He's not so rich that he could effectively buy Gotham City and fix it overnight. There are a bunch of much wealthier people than him in the city trying to maintain their power and influence and Batman is from their world and fighting against them, he doesn't have the ability to just buy and sell them and walk away."
Here is the synopsis for Batman #105. 
"Batman battles Ghost-Maker in the no-holds-barred, bloody conclusion of this epic tale…winner take Gotham City! And the outcome is not what you're expecting! The future of Gotham City and the fate of Clownhunter hang in the balance!" 
"Batman remembers every day that it used to be easier than it is now, and he has to push himself to new levels because he will NOT give up on Gotham City or his mission," Tynion said. "If Batman is the most powerful force in Gotham – the richest man with the most resources whose best friend runs the Police Department – then all the stories you tell about Batman become deconstructionist stories about Batman effectively fighting himself, or stories about Batman deconstructing himself and his mission." 
"There have been a lot of GREAT stories like that, but Batman came to exist because in a Gotham City without a Batman more children would become orphans and nobody else would do anything to stop it," Tynion said. 
Batman #106 hits shelves in March. 
So what do you think? Are you into James Tynion IV's idea of Batman having less money? Are you keeping up with the series? Join in on the conversation over on Facebook or Twitter!