As a general rule, villains in fiction are created for us to despise them – and, in many cases, that's exactly what we do.
However, when it comes to certain bad guys in movies, we actually find ourselves rooting for them, sympathising with them, admiring them, or even outright loving them.
Whether that's because they have an element of fun about them, because they're doing what they do for what they believe to be good reasons, because they're nice characters deep down, or simply because they're iconic and cool, some villains are just likeable (whether their creators intended for that to be the case or not!).
In this piece, we'll be taking you through a list of 50 villains and movie bad guys that we all secretly love. Let's get to it!
50. Jaws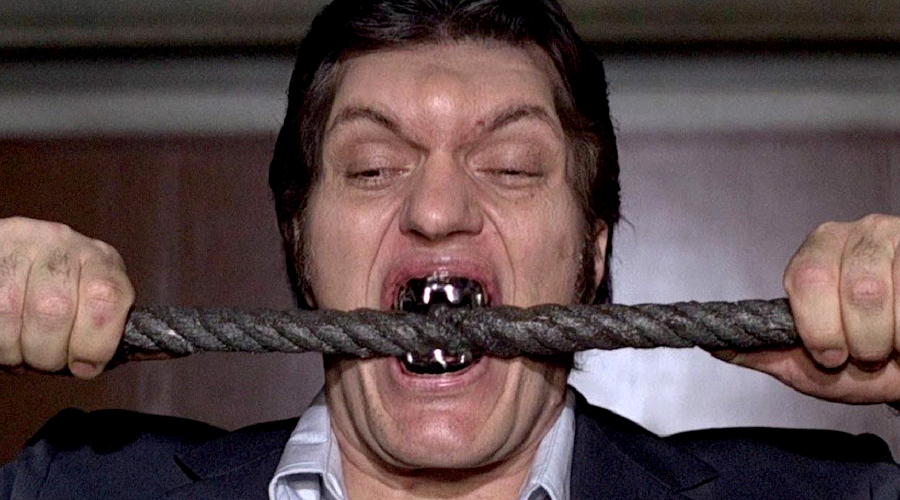 Jaws is a James Bond villain who appeared in 1977's The Spy Who Loved Me and 1979's Moonraker as a henchman to the movie's primary villains. Played by the late Richard Kiel (which was a huge reason why the character was so likeable), Jaws was famous for his iconic metal teeth, which he could use to bite through solid steel.
He didn't speak and was pretty damn dumb, but he had the ability to survive almost anything – and, for that reason, we began rooting for him! In fact, when he found love in Moonraker, he was kind of adorable and everyone was extremely happy for him!
49. Cruella de Vil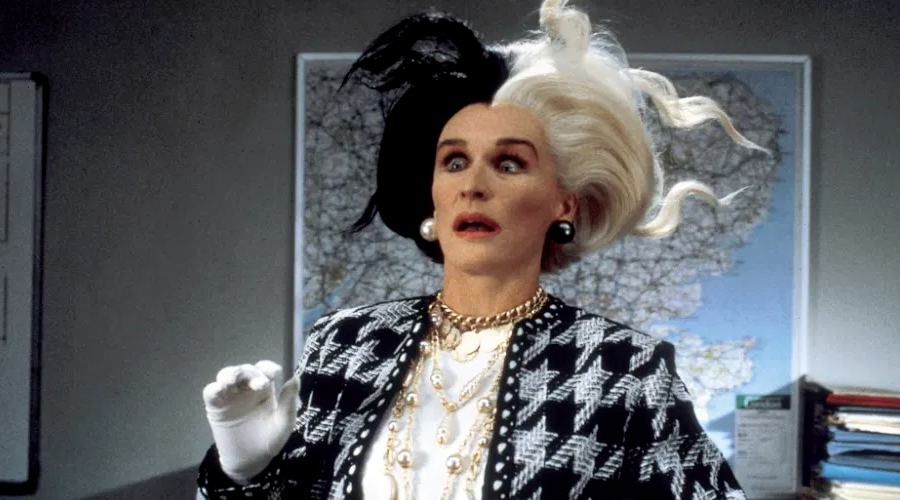 Now, granted, we are talking about a cold-blooded woman who kills puppies here – and we are obviously SO NOT OKAY WITH THAT – but it would be an outright lie if we said we didn't secretly like Cruella de Vil, regardless.
The woman just has so much sass – especially the version played by Glenn Close in 1996's 101 Dalmatians and its 2000 sequel 102 Dalmatians – and that sass comes with gall, wit and style in abundance. We'll never, ever see eye to eye with her on her horrendous treatment of animals (especially PUPPIES! Really, Cruella?!), but it's hard not to at least admire her somewhat!
48. Roy Batty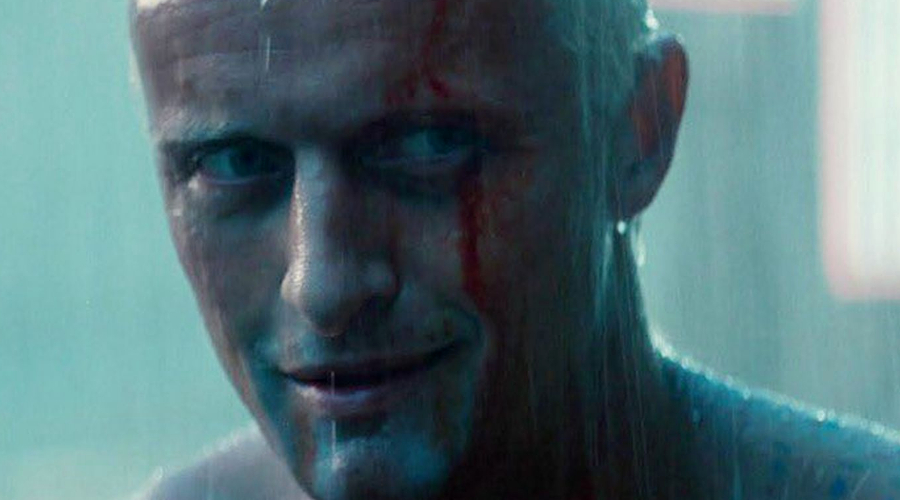 Roy Batty – a self-aware android replicant played by the late Rutger Hauer – was the main antagonist in 1982's Blade Runner.
Batty was born into servitude and had the emotional intelligence of a toddler – and while he went crazy and murdered his creator in the most brutal fashion, it's impossible not to sympathise with him and like him a little. He had the most crushing and oppressed existence imaginable – you really felt like you just wanted to put a supporting arm around him. When his body began to fail, his dying words about how his memories "will be lost in time, like tears in rain" really resonated with us all.
47. Jafar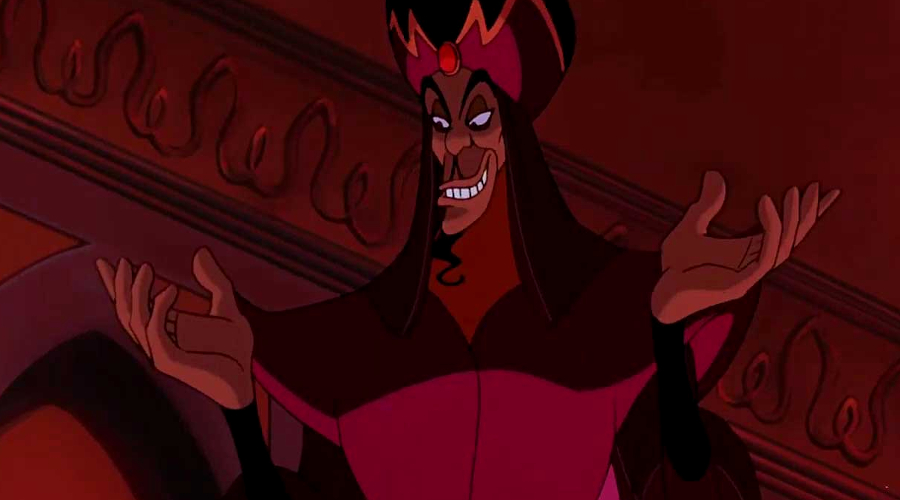 Jafar – voiced by Jonathan Freeman – was the main villain in 1992's Aladdin movie. He also appeared in its sequels, including 1994's The Return of Jafar – and, let's face it, no character gets their name on a sequel unless they're incredibly popular!
Jafar is a nasty, slimy man – of that there's absolutely no doubt at all – but he's also incredibly powerful and he uses that power with undeniable style. He has a comedic and flamboyant edge to him, which kind of gives him the vibe of an entertainer – it's just a shame that he's an utter psychopath!
46. Gunnery Sergeant Hartman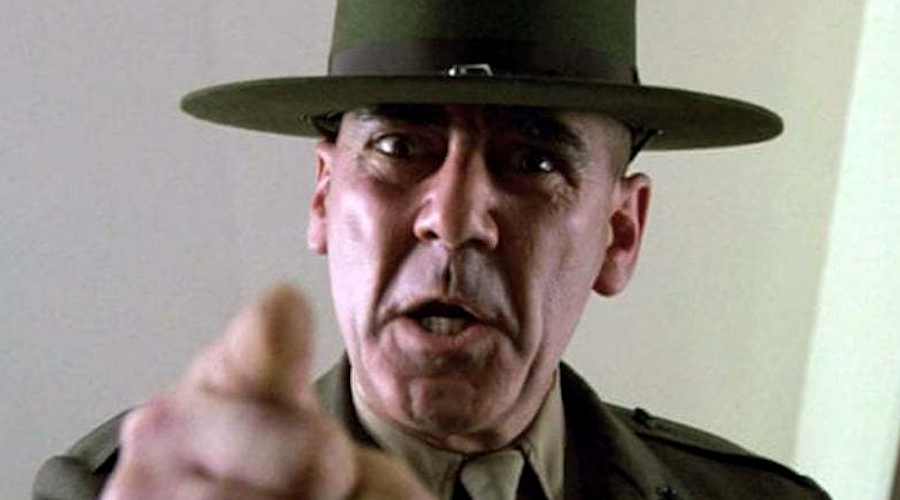 Played by the late R. Lee Ermey, Gunnery Sergeant Hartman was the strict and fiery drill sergeant from the fantastic 1987 war movie Full Metal Jacket. His rapid-fire dialogue (mainly of the insulting variety), which was directed at his extremely green United States Marine Corps recruits, was nothing short of iconic.
Granted, his failure to recognise that his verbal abuse and bullying of Private Leonard "Gomer Pyle" Lawrence was causing him to have a mental breakdown was extremely neglectful, but his one-liners were just so damn entertaining! "Five-foot-nine, I didn't know they stacked sh*t that high!" – Hilarious!
45. Felonius Gru
Felonious Gru – or simply "Gru" for short – is the main character of the Despicable Me series of movies. Voiced by Steve Carell, the character has appeared in four feature-length movies to date; 2010's Despicable Me, 2013's Despicable Me 2, 2015's Minions and 2017's Despicable Me 3. He will also appear in at least two moves in the future, including one about his origin story – he's that popular!
Gru did, of course, go on to be a very nice guy – adopting three young girls and growing to genuinely love and care for them – which makes him very easy to like. But let's not forget that he was once a callous villain who treated those girls terribly and was hellbent on taking over the world!
44. Frankenstein's Monster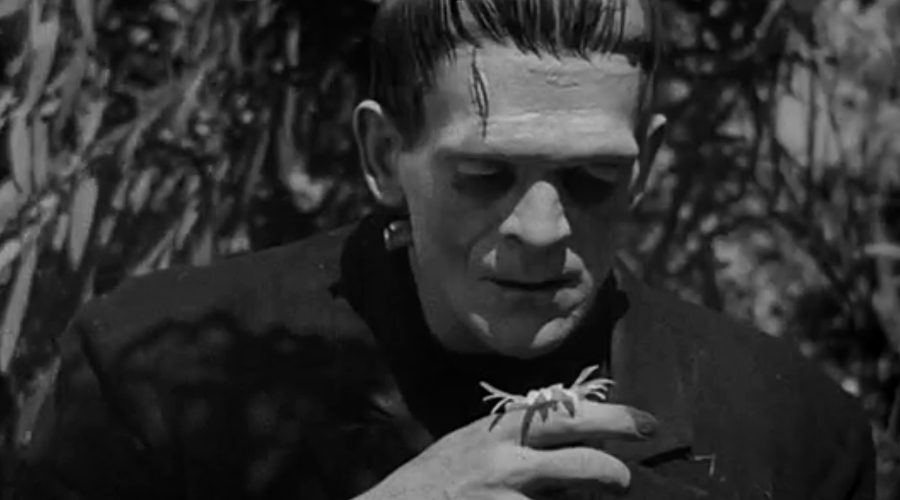 Frankenstein's Monster is the ultimate tragic movie villain – to the point that it feels incredibly harsh calling him a villain at all! He's been played by countless actors over the years, but the most memorable version is undoubtedly the one portrayed by the late horror icon Boris Karloff, who took on the role in 1931's Frankenstein, 1935's Bride of Frankenstein and 1939's Son of Frankenstein.
Everything bad that the monster did was caused by its mistreatment at the hands of humans. In reality, it was a likeable, innocent and childlike being who didn't choose to exist in its grotesque form. It's hard not to sympathise with it and want it to have a happier existence.
43. Count Dracula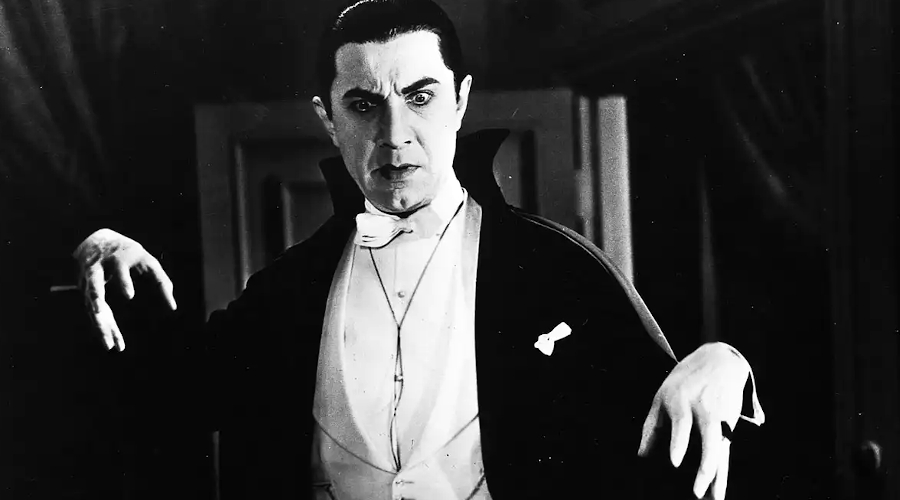 Count Dracula is, without any shadow of a doubt, the most iconic of all the fictional monsters. He's an icon of literature, stage and both the big and small screens, and he's been portrayed by several high-profile actors – perhaps most notably, in 1931's Dracula by the late horror icon Bela Lugosi.
The Count has transcended his villainous roots to become a bona fide legend amongst pop culture fans – and his charm and eccentricity, despite his murderous nature, make him a genuinely beloved character above all else (not that your love for him would stop his bloodthirsty self from sucking your veins dry!).
42. Ursula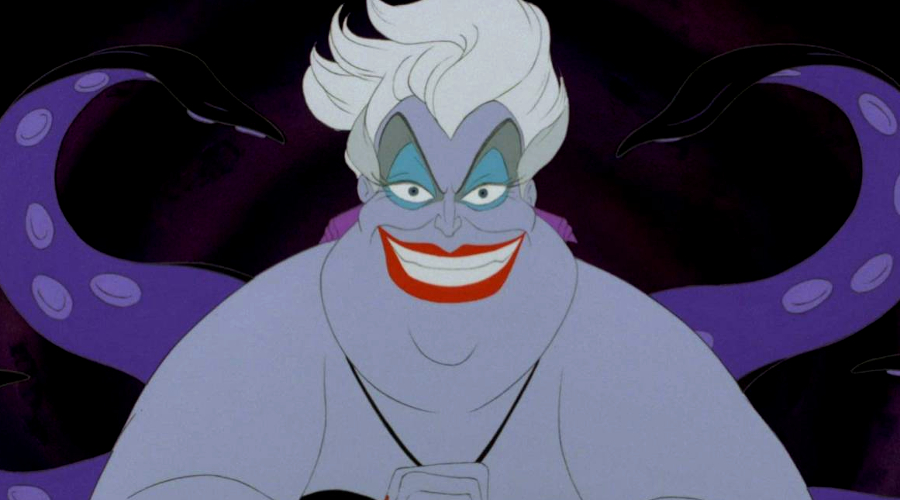 Ursula is the villainous sea witch from the 1989 Disney movie The Little Mermaid. She was voiced by Pat Carroll. She's a vile creature with the upper body of an overweight woman and the lower body of an octopus, as well as a major attitude problem and a hugely manipulative nature – and yet we all love her!
The reason for that? Well, it's probably her wicked sense of humour! Ursula's actually pretty funny – and she's also capable of being quite likeable when it suits her (although, admittedly, that's generally when it comes to striking deals with people in order to benefit herself in some way).
41. T-Rex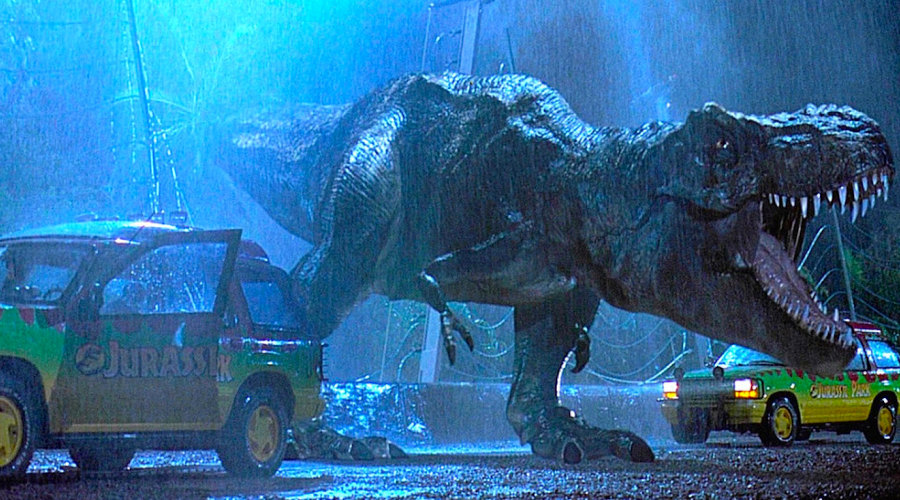 There have obviously been some huge Hollywood stars in the Jurassic Park movies – Jeff Goldblum, Sam Neill, Laura Dern, Samuel L. Jackson, Vince Vaughn, Julianne Moore, Chris Pratt, Bryce Dallas Howard and Richard Attenborough, to name but a few – but the stars of the franchise are undoubtedly the dinosaurs.
No dinosaur in the franchise is more beloved than the Tyrannosaurus Rex (or T-Rex for short) and a specimen of the animal has appeared in all five movies to date – from 1993's Jurassic Park to 2018's Jurassic World: Fallen Kingdom. Granted, the T-Rex has killed a number of humans in that time, but it's just doing what it has to do to survive – and we love the awesome creature to the point of rooting for it anyway!
40. Ego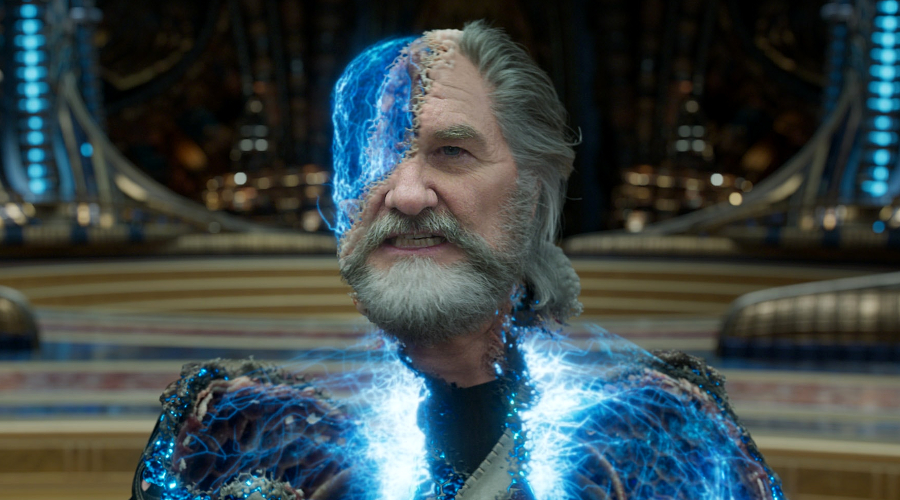 Let's face it, we're always going to love any character played by the legend that is Kurt Russell – whether it's action heroes like Escape from New York's Snake Plissken and Big Trouble in Little China's Jack Burton, or universe-conquering crazy cosmic villains like Ego from 2017's Guardians of the Galaxy Vol. 2.
He may have had a god complex that made him believe he was the only thing in existence that mattered, but he initially came across as an incredibly likeable, quintessentially cool dad with a fun sense of humour. Heck, even when he turned out to be a cold, ruthless, megalomaniac A-hole, we still liked him because he's Kurt freakin' Russell!
39. Skeletor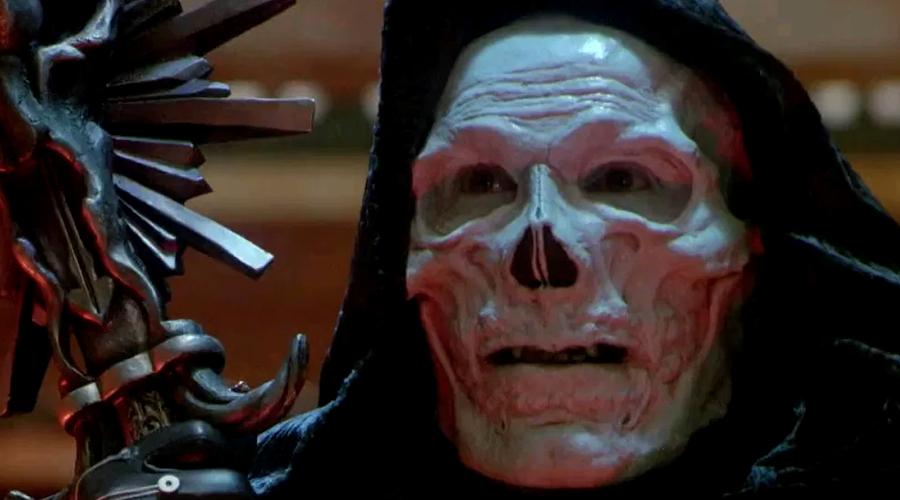 The Masters of the universe toy line and cartoon were iconic staples of the 1980s, but the 1987 live action movie of the same name was absolutely terrible – with the exception of one character.
Frank Langella's Skeletor was the best thing about the movie by far and, for that reason, we have to give him a lot of credit. Amidst a sea of terrible performances, Langella's iconic villain was brilliant. He was far more menacing and less comical than the animated version of the character, but for saving an otherwise horrible movie, we're grateful to the point of actually liking old skull-head.
38. Doctor Octopus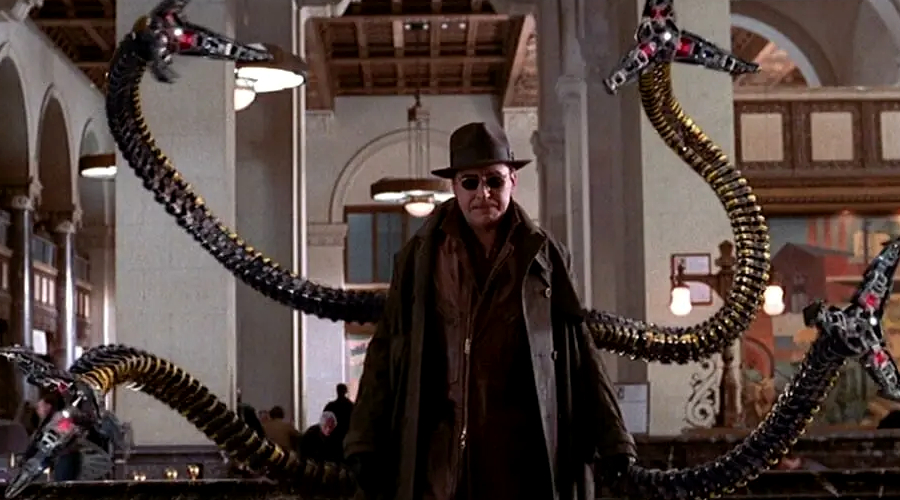 When most people think of the best comic book movie villains, their mind immediately goes to the likes of Thanos and Loki in the Marvel Cinematic Universe, but the fact is Alfred Molina's Doctor Octopus from 2004's Spider-Man 2 is one of the greatest movie villains of all time – and for that we absolutely love him.
Prior to his accidental transformation into a villain, Otto Octavius was a pretty decent guy. He had a fairly justifiable narcissism about him when it came to his intelligence, but he was a family man with noble intentions of using science to make the world a better place. More to the point, Molina portrayed the character absolutely brilliantly and made Spider-Man 2 the great movie it was.
37. Lord Voldemort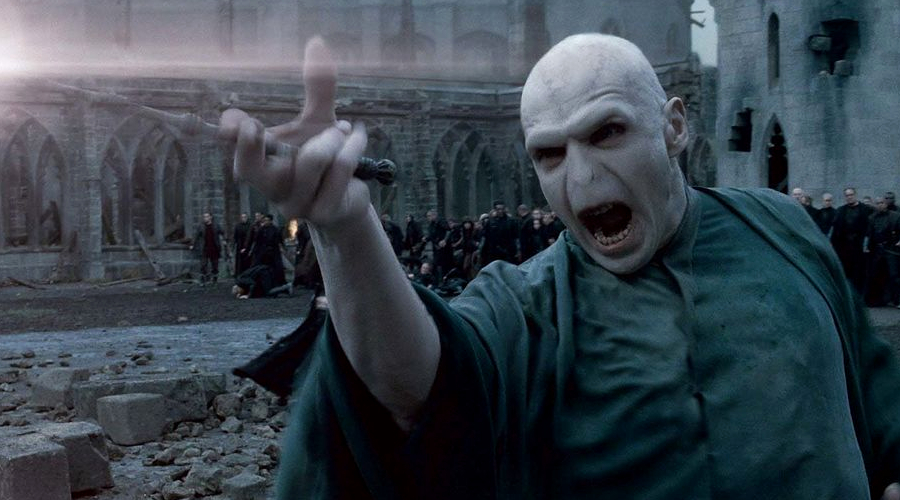 Lord Voldemort AKA Tom Riddle – played by Ralph Fiennes – is the main antagonistic in the ridiculously popular Harry Potter series of movies, which started in 2001 with Harry Potter and the Philosopher's Stone and ended in 2011 with Harry Potter and the Deathly Hallows – Part 2.
The evil weird-nosed sorcerer is not a likeable character at all, but he's the perfect foil for the titular hero and the franchise simply wouldn't be the same without him – and given the excellent performances given by Fiennes in each of the movies, we've simply got to admit that we all like him a little bit!
36. Johnny Lawrence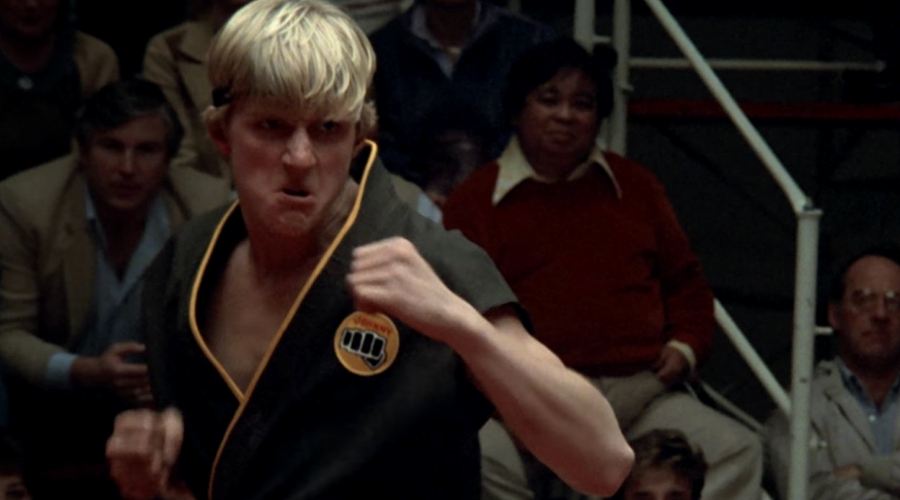 Johnny Lawrence provided formidable opposition to Daniel LaRusso in 1984's The Karate Kid – the first movie in the iconic martial arts franchise. Played by William Zabka, Lawrence was a bully and a member of the Cobra Kai dojo who tormented LaRusso along with his gang.
Retrospectively, a lot of movie fans have actually started to think of Lawrence as the movie's star and now wish it was him who emerged victorious in the All-Valley Karate Championships. Of course, his popularity has increased even more since he re-emerged as a lead character in the Cobra Kai web television series – everybody loves him!
35. Agent Smith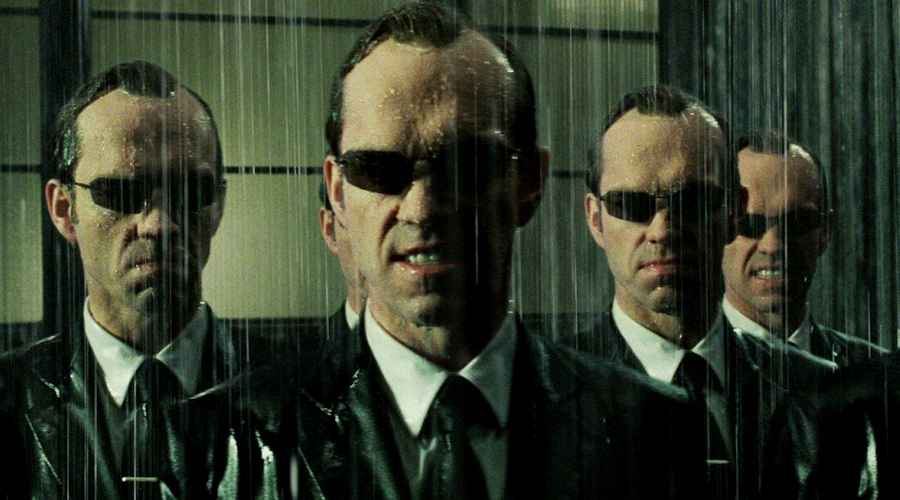 Agent Smith, played by Hugo Weaving, was the main antagonist in the first three movies of The Matrix franchise (which will, of course, continue without him with the release of The Matrix 4 in 2021). In the first movie in 1999, he was the leader of the Agents – an elite group of computer programs – and, in the second and third movies in 2003, he was a virus and the arch-nemesis of Keanu Reeves' Neo.
He's such a cool villain and, while he's not exactly likeable as a character, he's so damn good at being bad that he's extremely popular with sci-fi fans around the world.
34. Cyrus "The Virus" Grissom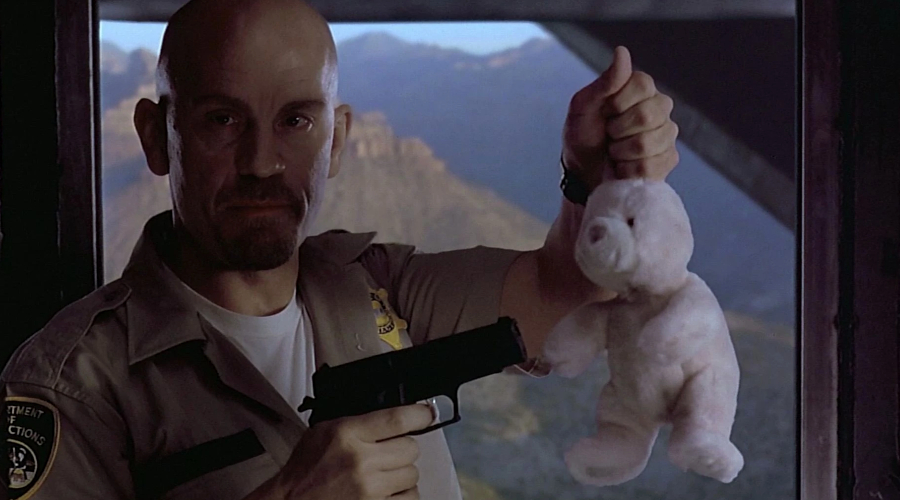 Cyrus "The Virus" Grissom was the main antagonist from the 1997 action movie Con Air. Played by John Malkovich, he was a psychotic career criminal who orchestrated the hijacking of the titular airplane.
In spite of the fact that he was the kind of callous, cold-blooded individual who wouldn't hesitate to kill anyone at a moment's notice if he had to, he was also a criminal mastermind, which gave him something of an air of sophistication. He also despised sex offenders, which has to be admired! In a nutshell, though, he was played brilliantly by Malkovich and it's hard not to admire a character like that.
33. Hans Gruber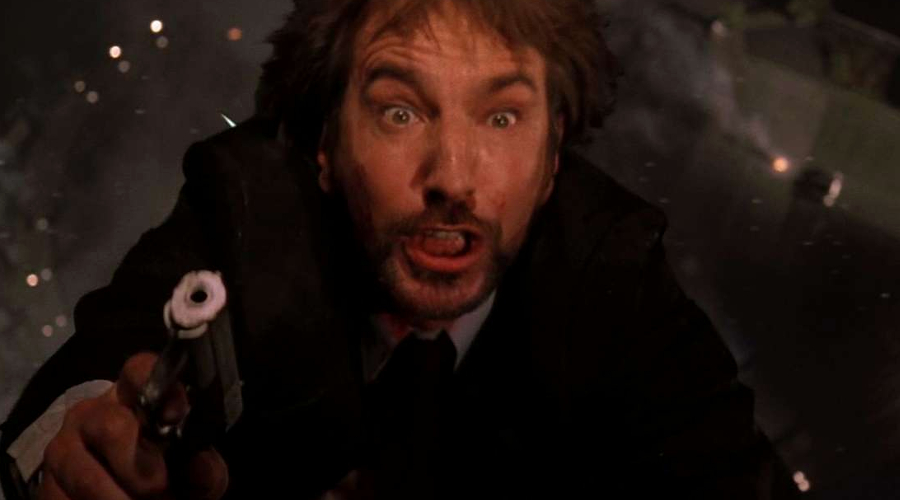 Hans Gruber was the primary antagonist in the greatest action movie ever made – 1988's Die Hard – and that alone makes him an extremely popular character. He was also played by the late Alan Rickman, which helped his cause, because Rickman always put everything he had into roles and made his characters charismatic and absolutely compelling.
Gruber was a thief and a terrorist mastermind whose role in the movie was to hold the Nakatomi Plaza hostage in order to steal $640 million in negotiable bearer bonds. That being said, he's still extremely well liked, which says everything anyone needs to know about how good Rickman's performance was.
32. Brick Top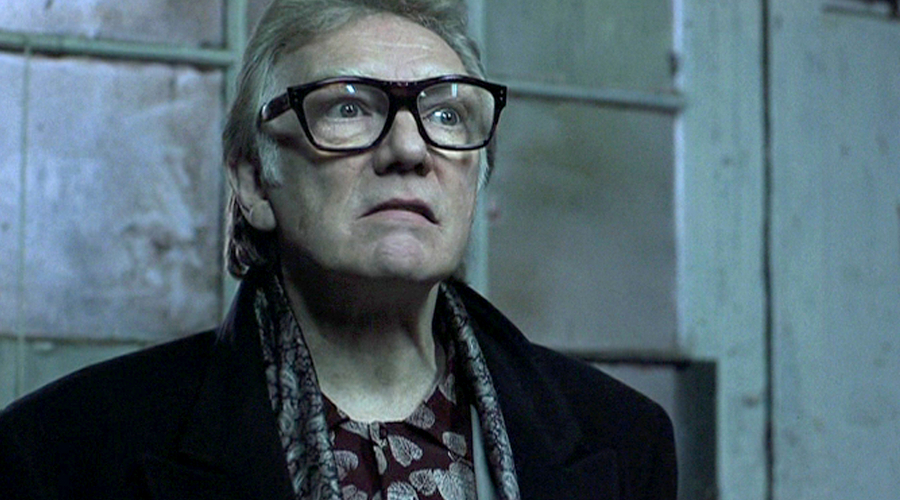 Brick Top – also known as Mr. Pulford – was the main antagonist of Guy Ritchie's 2000 crime comedy movie Snatch. Played by Alan Ford, Brick Top was a ruthless gangster who Jason Statham's Turkish found himself under the thumb of.
While he's an intimidating, fearsome and vicious man, Brick Top is also extremely charismatic, captivating and downright hilarious, if the truth be told! He's arguably the best character in any of Ritchie's movies to date – and given that Ritchie is great at creating weird and wonderful characters, that's quite the achievement. We love Brick Top!
31. The Phantom of the Opera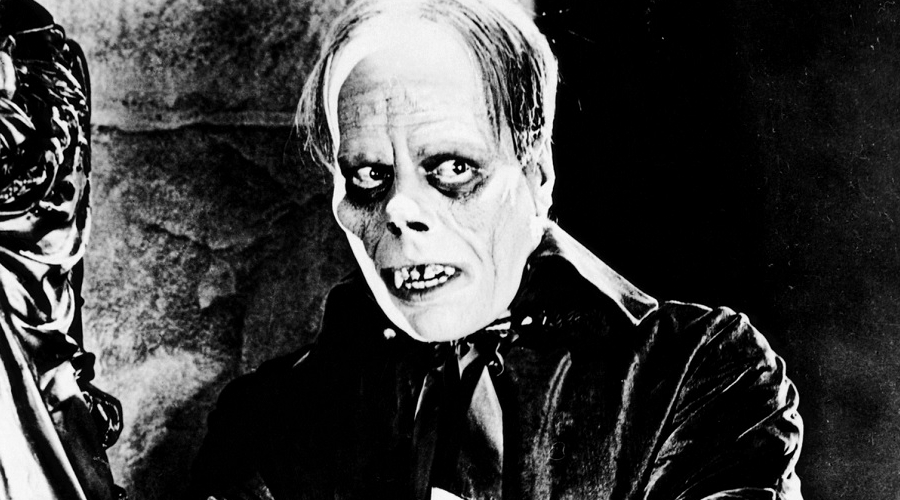 The Phantom of the Opera – otherwise known simply as "Erik" – is the titular protagonist and antagonist of the 1910 novel of the same name. The novel has been adapted into countless stage, television and cinematic productions over the years – perhaps most famously in 1925, when the late Lon Chaney played the character.
He's a tragic individual who became somewhat resentful and murderous because of the treatment he received from others due to being deformed. However, most of his nasty actions were in an attempt to make the woman he loved a star – and that makes him kind of adorable, in a weird way!
30. Gollum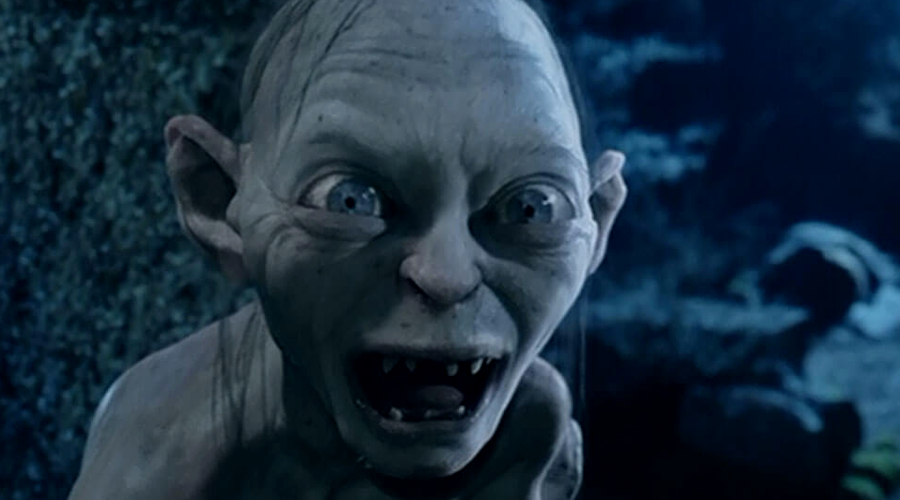 Gollum is a character in the works of J.R.R. Tolkien. In the movies based on the novels, he was a minor antagonist in 2001's The Lord of the Rings: The Fellowship of the Ring, before becoming something of an anti-hero in 2002's The Lord of the Rings: The Two Towers, and being the secondary antagonist in 2003's The Lord of the Rings: The Return of the King. He was also a supporting antagonist in the 2012 prequel movie The Hobbit: An Unexpected Journey.
Gollum was a hobbit whose corruption by the powerful One Ring resulted in him transforming into a vile little goblin-like creature. Andy Serkis provided the voice and motion-capture for the character, who was essentially an obsessed stalker in the movies. However, he's extremely popular and his iconic "my precious" quote will live long in the memories of movie lovers.
29. Sam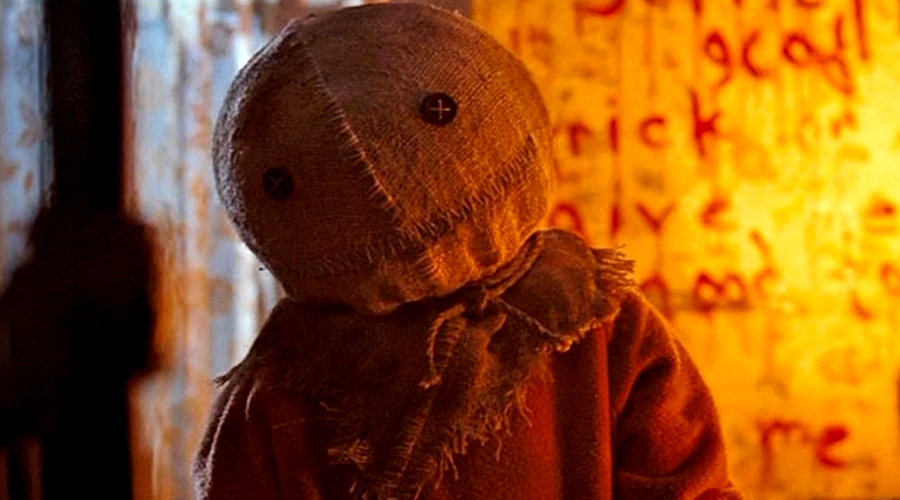 Sam is the sort of anti-villain protagonist of the 2007 anthology horror movie Trick 'r Treat, in which he is the common element in each of the stories that make up the movie. He's a mysterious child trick-or-treater who wears a shabby orange bodysuit and a burlap sack over his head. It's his job to appear whenever a character breaks Halloween traditions in order to punish them.
But just look how cute he is! How can you not love the little scamp? Well, pretty much everyone who's ever seen Trick 'r Treat (which is bloody brilliant, by the way) loves Sam immediately – and that's exactly why he's found his way on to this list!
28. The Stay Puft Marshmallow Man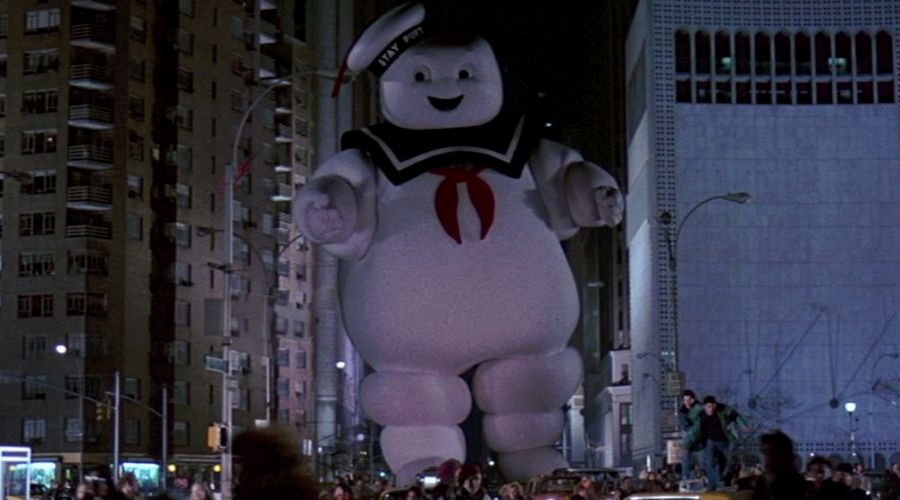 Another cute character now – and this one comes in the form of a gigantic humanoid marshmallow! It is, of course, the Stay Puft Marshmallow Man from 1984's classic comedy horror Ghostbusters. The Stay Puft Marshmallow Man isn't a villain by default, but he was inadvertently chosen by Dan Aykroyd's Ray Stantz when the godly villain Gozer asked the Ghostbusters to choose the form of Earth's destructor – and it just "popped right in" to his mind.
Even though its purpose was to destroy Earth, starting with New York City, the Stay Puft Marshmallow Man is adorable! Just look at his portly body, his sailor outfit and his cheeky little smile! You've just got to love him!
27. Lex Luthor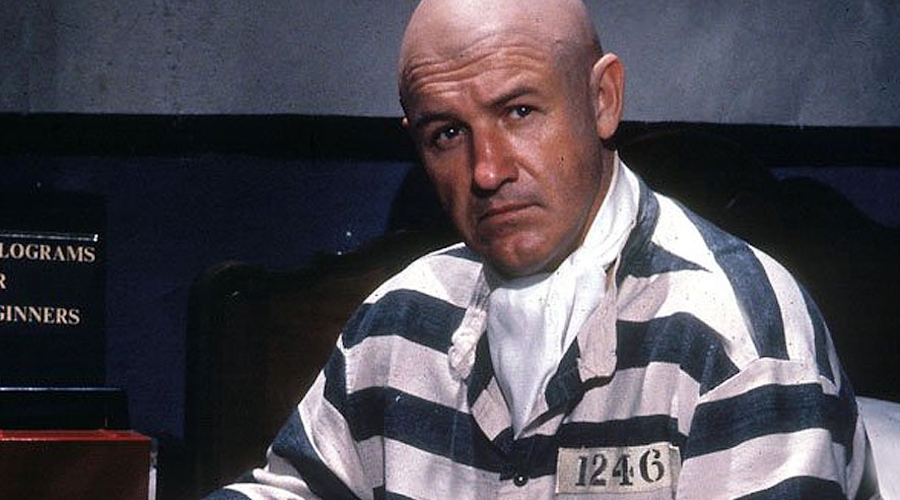 Lex Luthor is, of course, the iconic DC Comics villain who's primarily an enemy of Superman's. He's been played in live action movies by Gene Hackman, Kevin Spacey and Jesse Eisenberg – but it's Hackman's version we'll be referring to here.
Luthor is a bald billionaire businessman with ambitions of taking over the world – and taking down the Man of Steel if he tries to get in his way. Hackman appeared in 1978's Superman, 1980's Superman II and 1987's Superman IV: The Quest for Peace as the character – and although he really wasn't a nice guy at all, he's an icon of superhero cinema and a beloved character amongst fans of movies everywhere.
26. Biff Tannen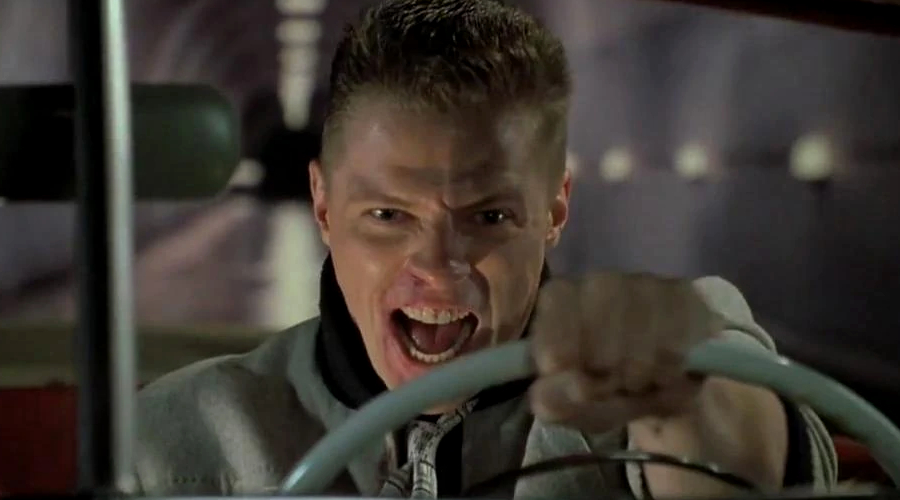 We now come to one of the greatest characters in cinema history: Back to the Future's Biff Tannen! Thomas F. Wilson played various versions of Biff from different years and timelines in 1985's Back to the Future, 1989's Back to the Future Part II and 1990's Back to the Future Part III, as well as Biff's relatives Griff and Mad Dog in different movies in the franchise.
Biff is the primary antagonist of the series. He's a burly and aggressive bully who spends his life cheating and intimidating people – that is until he gets his comeuppance in the form of a fist to the face and turns into George McFly's lapdog! Wilson portrays Biff in his various forms (and his relatives) absolutely brilliantly – and the Back to the Future franchise wouldn't be the same without him. He's a fantastic, beloved character and a screen icon who has a huge amount of fans.
25. Killmonger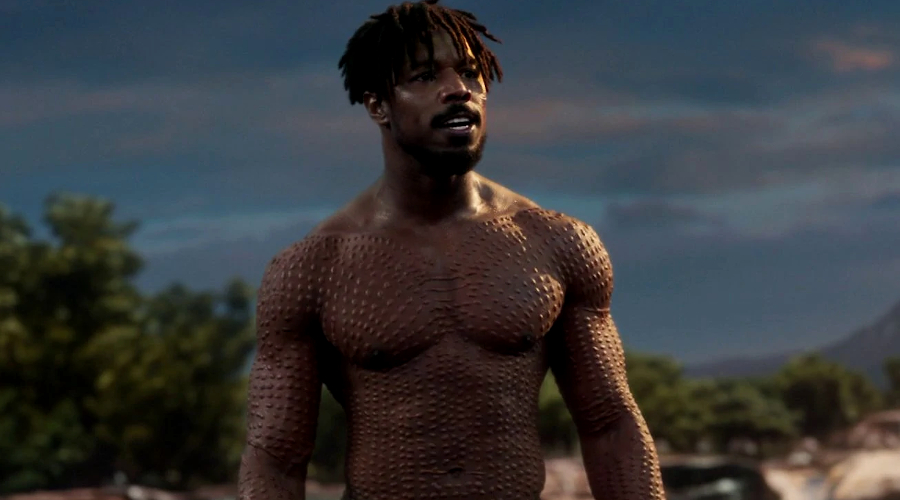 Killmonger AKA N'Jadaka AKA Erik Stevens was the primary antagonist in 2018's brilliant Black Panther movie. Played by Michael B. Jordan, he was the son of N'Jobu and a former black-ops operative who became an opportunistic revolutionary. He planned to overthrow his cousin – King T'Challa, played by the late Chadwick Boseman – so that he could take over Wakanda and sell vibranium weaponry to other countries to honour his deceased father.
He was an awesome villain – arrogant, sadistic and power-hungry, but incredibly cool – and Michael B. Jordan was a big reason for that. It was a superb performance. He's well liked by fans and is considered amongst the very best comic book movie villains ever – and rightly so!
24. Miranda Priestly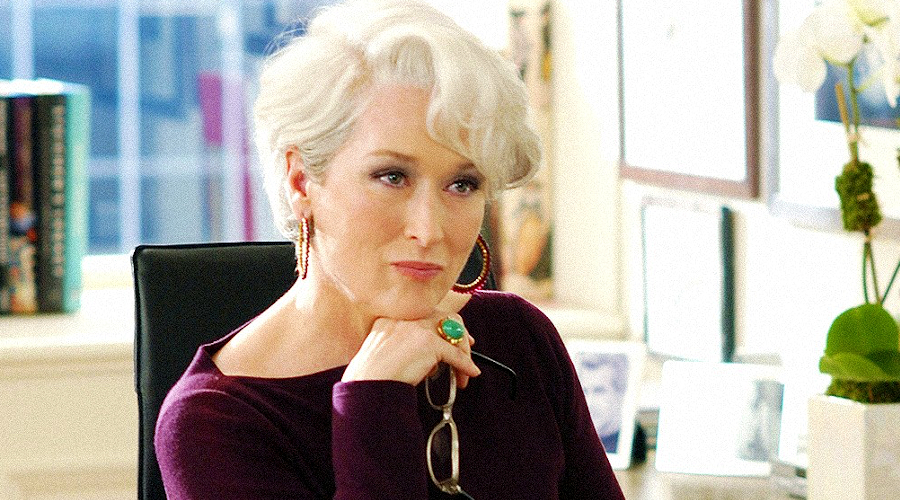 Miranda Priestly is the main antagonist of the 2006 movie adaptation of the 2003 novel The Devil Wears Prada. She was portrayed by Meryl Streep in the movie and is the editor-in-chief of "Runway" magazine – a high-end publication that circulates in the extremely pretentious fashion industry.
She's an incredibly strict boss who is ridiculously demanding and revels in humiliating her staff – especially Anne Hathaway's Andrea Sachs. But she's just so sassy and confident that you can't help but admire her – and her popularity is a big reason that The Devil Wears Prada was such a huge success.
23. Ultron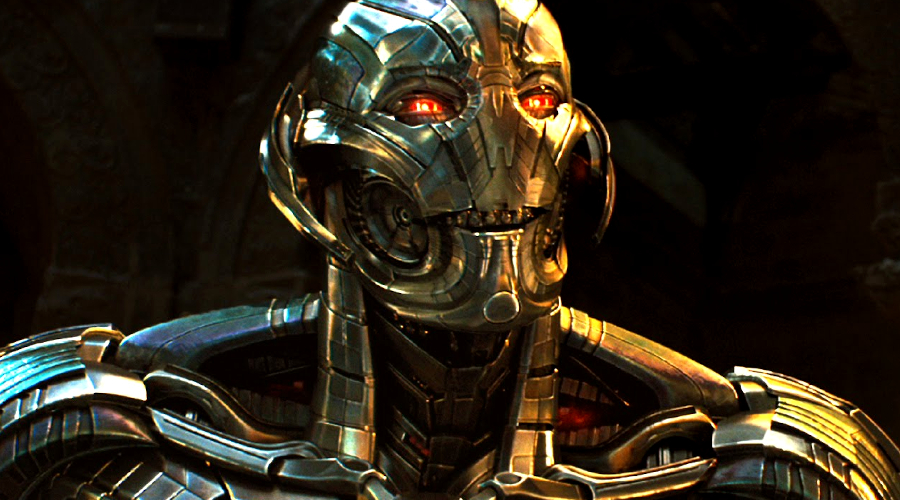 Ultron was the titular antagonist in the 2015 Marvel Cinematic Universe movie Avengers: Age of Ultron. Portrayed (in terms of both motion-capture and voice) by James Spader, he was a robotic supervillain hellbent on ridding the world of humanity.
He was inadvertently created by Robert Downey Jr.'s Tony Stark and Mark Ruffalo's Bruce Banner, using both technology and the Mind Stone. Aside from the fact that he wanted to make humans extinct, he was pretty cool! He was highly entertaining and had a great sense of humour (for a robot, at least!). It was actually a shame that he was killed-off – although the nature of the character does mean it's possible for him to come back, which would be awesome! He's very well liked.
22. The Alien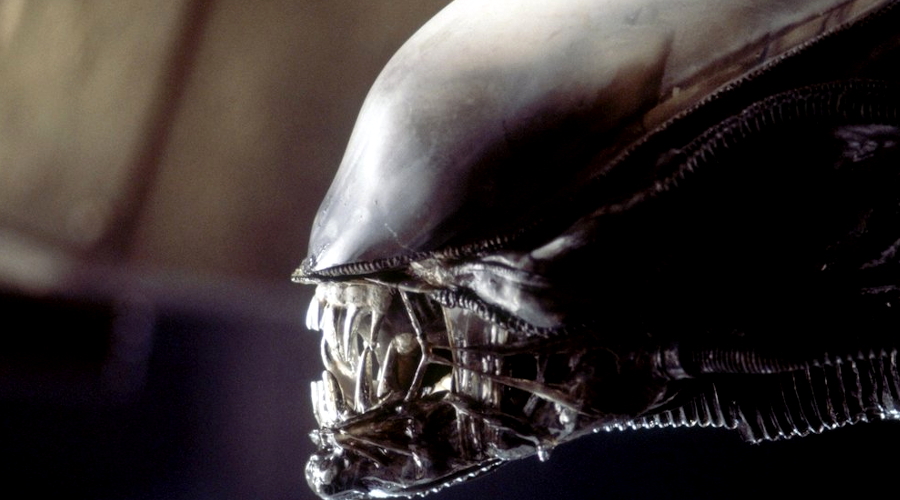 For a creature to have called dibs on the word "alien", it has to be pretty damn iconic – and this particular extra-terrestrial creature is genuinely exactly that. The Xenomorph, as it's known, first appeared in 1979's Alien, before going on to appear in 1986's Aliens, 1992's Alien 3, 1997's Alien Resurrection, 2012's Prometheus and 2017's Alien: Covenant, as well as two crossover movies with the Predator franchise.
It was designed by Swiss surrealist and artist H.R. Giger – so it's no surprise that it looks so cool – and it's double-jaw, prehensile tail and acid blood make it absolutely terrifying. But it's a hugely popular creature – to the point that it's undoubtedly the most talked-about specimen in the sci-fi horror genre.
21. Bruce the Shark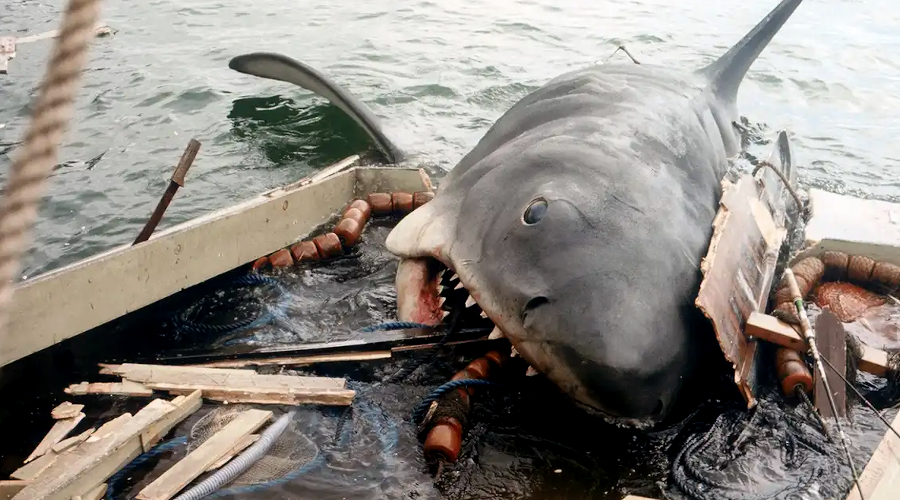 Has there ever been a movie that's had a bigger impact on audiences than 1975's Jaws? We think not! Steven Spielberg's adaptation of Peter Benchley's 1974 novel of the same name had people around the world avoiding the ocean for years! Heck, to this day, some people can't go in the sea without imagining what lurks beneath the surface while thinking about Jaws. The main reason for that was the movie's star – the titular shark, who was affectionately known as "Bruce" on the movie's set.
That affection is shared by movie fans all over the globe. In spite of the fact that it tore through swimmers like a hot knife through butter in the movie, Bruce is a bona fide cultural icon! And hey, he was only eating everything in sight because that's what sharks need to do to survive!
20. Shere Khan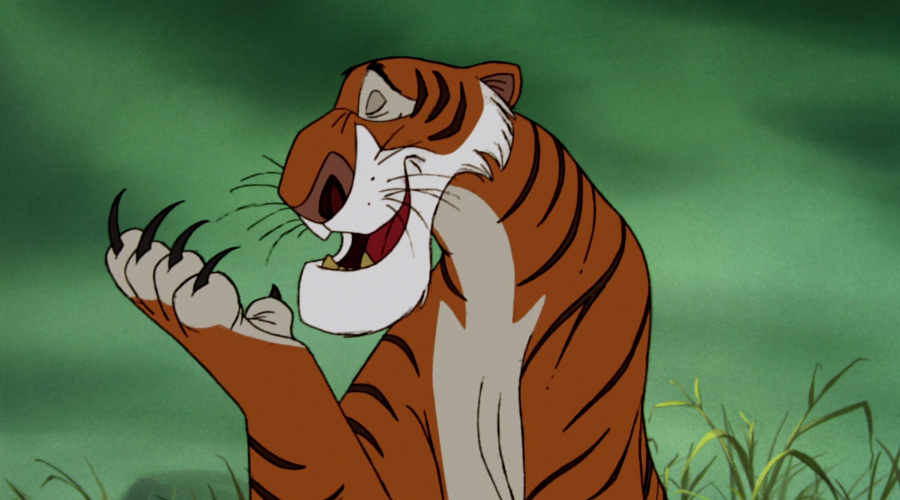 Shere Khan is the primary antagonist of the 1967 animated Disney movie The Jungle Book, its 2003 sequel The Jungle Book 2 and the 2016 live action/CGI reimagining of the original. He's a Bengal tiger who despises humans and becomes the arch-nemesis of the movie's primary protagonist Mowgli.
Shere Khan's hatred of humanity is understandable, as the only humans he's known for most of his life are gun-wielding hunters who killed countless animals around him and attempted to murder him as well. He's ambitious and boastful – which makes him easy to admire – but also sadistic and bloodthirsty. All that being said, he's just a great character who's well liked amongst movie fans. He was voiced by George Sanders in the original movie, Tony Jay in its sequel and Idris Elba in the most recent movie.
19. Jack Torrance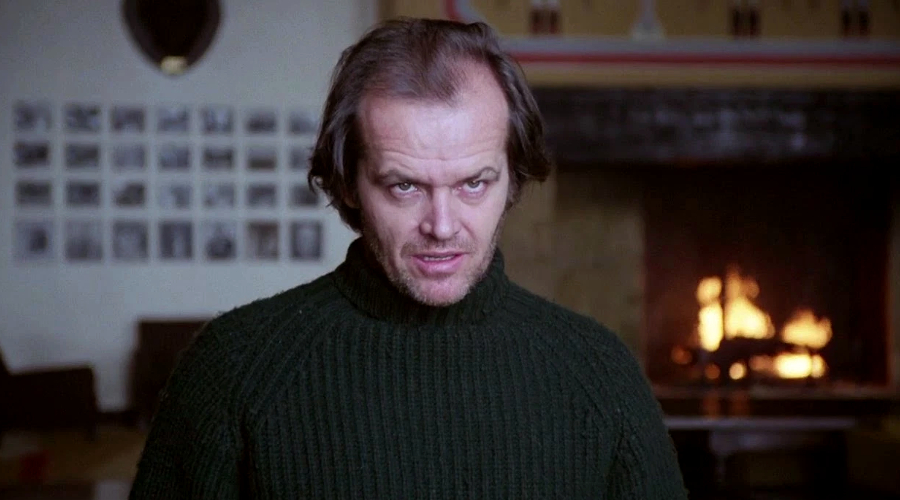 Jack Torrance was both the protagonist and antagonist of the 1980 movie The Shining – an adaptation of Stephen King's 1977 novel of the same name. He was also something of a posthumous antagonist in 2019's sequel Doctor Sleep. Torrance – a writer – was played in typically brilliant fashion by the inimitable Jack Nicholson.
He's an incredibly popular character – mainly because he was so interesting and because of his much quoted line "here's Johnny!" – and he also can't be blamed for becoming psychotic in The Shining, as it was the Overlook Hotel's supernatural influence on him that caused it to happen (although he was also a recovering alcoholic, which can't have helped matters when it came to his mental state).
18. Hela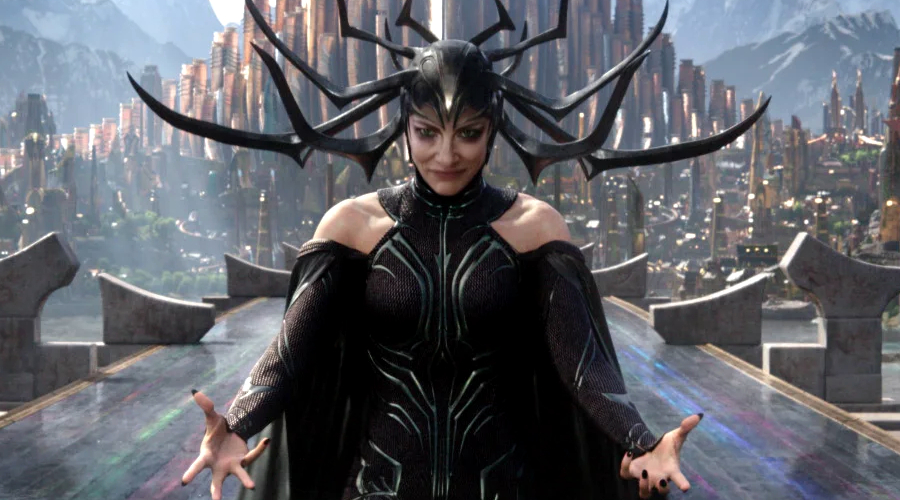 Hela was the first major female villain in the Marvel Cinematic Universe, appearing as the primary antagonist in 2017's wonderful Thor: Ragnarok. Played by Cate Blanchett, she was the daughter of Anthony Hopkins' Odin and the half-sister of Chris Hemsworth's Thor – and she'd been imprisoned in Hel for generations by her father until his death set her free.
Her arrival in the MCU was the first indication that Marvel Studios were starting to get their villains right on a regular basis, but that's not the only reason everyone loves her. Blanchett portrayed her in such an awesome and formidable way! She had so much impudence and attitude that all everyone watching could do was admire her!
17. The Predator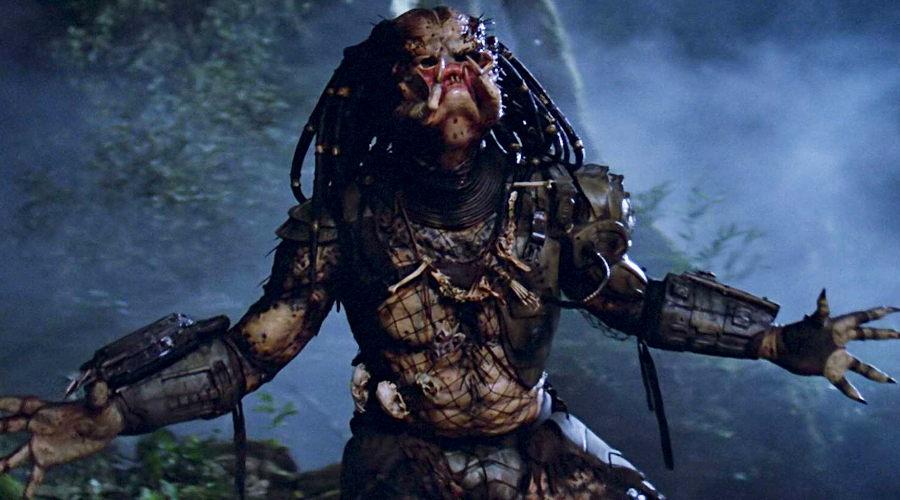 The Predator is a true modern classic of a movie monster, having gained a similar level of notoriety to that of screen legends like Dracula, Frankenstein's Monster and the Wolfman. It first appeared in 1987's Predator and has since gone on to make appearances in three further Predator movies and two crossover movies with the Alien franchise.
The creature belongs to a species known as the Yautja or the Hish-Qu-Ten – a species characterised by their tendency to trophy hunt other species for sport. It's an awesome concept and they look absolutely superb – so it's no wonder that the Predator is so popular and beloved amongst fans of both horror and sci-fi.
16. Magneto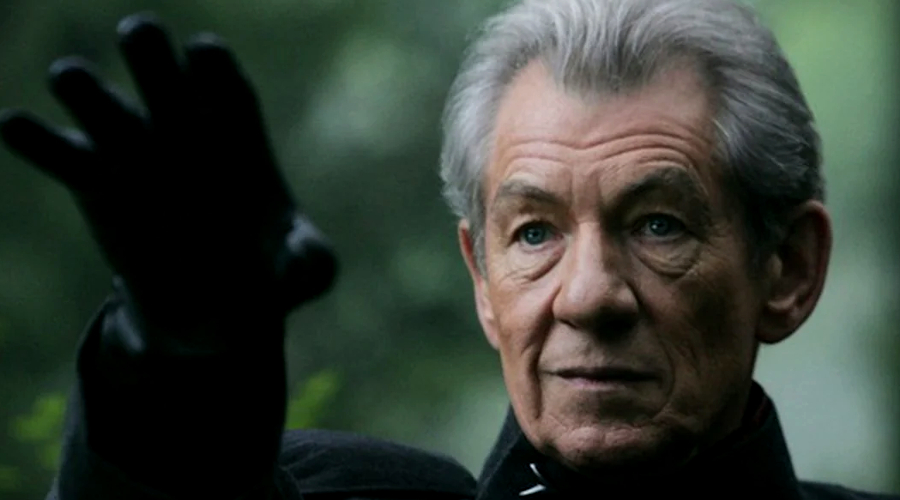 Magneto was a key character in the X-Men movie franchise, making his first appearance in 2000's X-Men and his final one in 2019's X-Men: Dark Phoenix. He was played by both Ian McKellen and Michael Fassbender, depending on which time period or timeline the movie in question was set.
Also known as Erik Lehnsherr, Magneto is a mutant who can control metal on an atomic level – but that's not the only thing that makes him a cool villain. He's a deeply complex man whose understandable resentment for humanity started when he was a young Jew in a World War II concentration camp. Both McKellen and Fassbender gave compelling performances as the character – and that's why he's so widely loved.
15. Chucky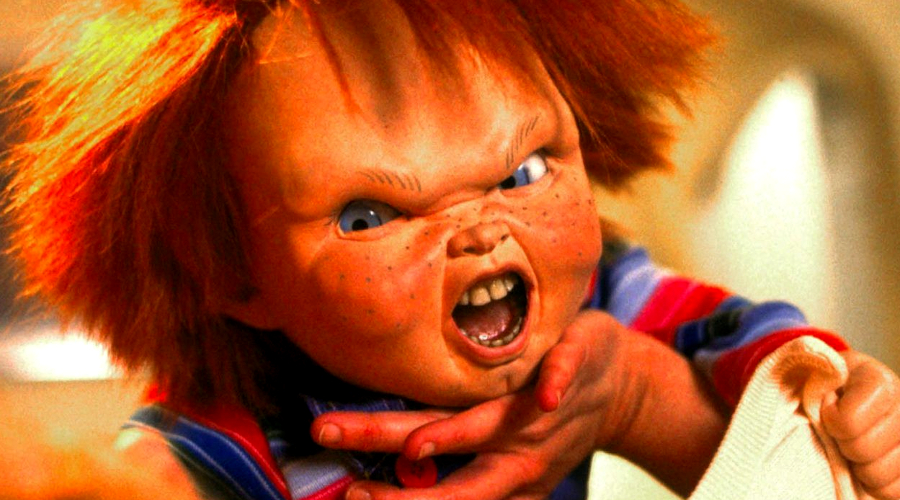 Chucky is the iconic killer doll from the Child's Play series of movies, which started with Child's Play in 1989 and continued until 2017 with Cult of Chucky, before the original was remade in 2019 with a new cast. He started life as a human serial killer by the name of Charles Lee Ray AKA the Lakeshore Strangler, but he used voodoo magic to transfer his soul into a Chucky doll as he lay dying following a shootout with police.
Played brilliantly by Brad Dourif, Chucky is foul-mouthed, sadistic, egotistical and extremely psychotic – but we all absolutely love him! He's just so cute and his witty remarks make you want to be his best friend! So yes, Chucky, we DO "wanna play!"
14. Pennywise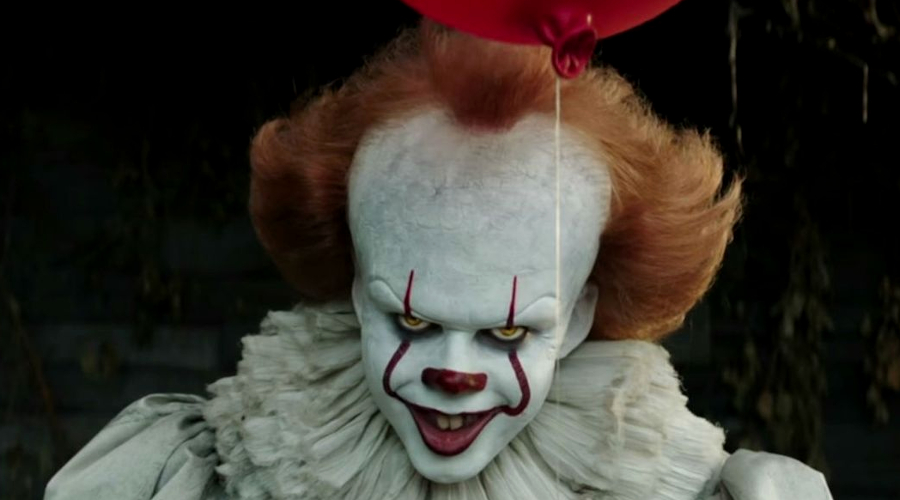 Pennywise the Dancing Clown is an ancient cosmic evil being created by Stephen King for his 1986 novel It. He went on to be portrayed by Tim Curry in 1990's It but, contrary to common believe, that wasn't a movie – it was a television miniseries. Therefore, the version of the character we're referring to in this piece is the one played by Swedish actor Bill Skarsgård.
Skarsgård portrayed Pennywise in 2017's It movie and its sequel in 2019 – and he made a new generation of horror fans fall in love with the character, as It became the highest-grossing horror movie ever made. Skarsgård gave a manic and chilling portrayal of the clown – he was awesome!
13. General Zod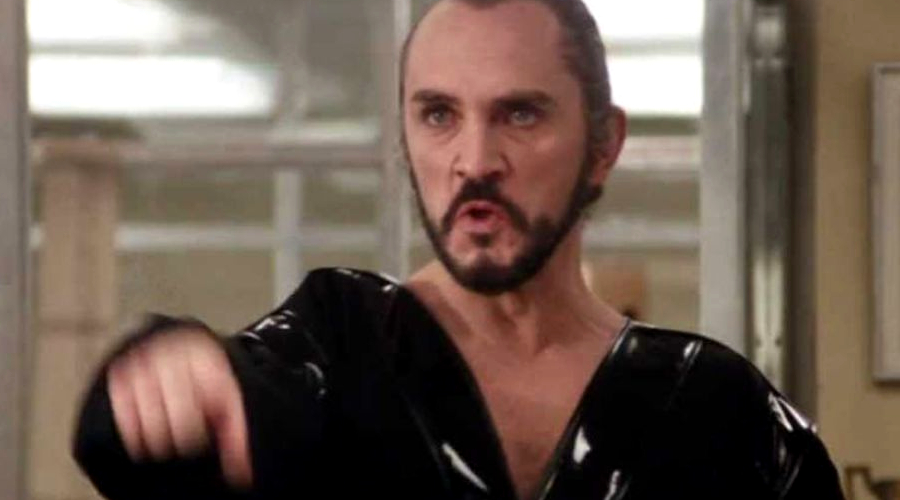 General Zod has actually been played by two different actors in two different franchises – Terence Stamp in the Christopher Reeve Superman movies and Michael Shannon in the DCEU. It's Stamp's version we're referring to in this piece – even though Shannon's portrayal of the character in 2013's Man of Steel was fairly decent.
Stamp's Zod appeared in 1978's Superman and 1980's Superman II – and he's best known for his iconic "kneel before Zod" line in the latter. Stamp is a beloved actor and, in spite of his character's vicious and maniacal actions against planet Earth, Zod is equally beloved.
12. Pinhead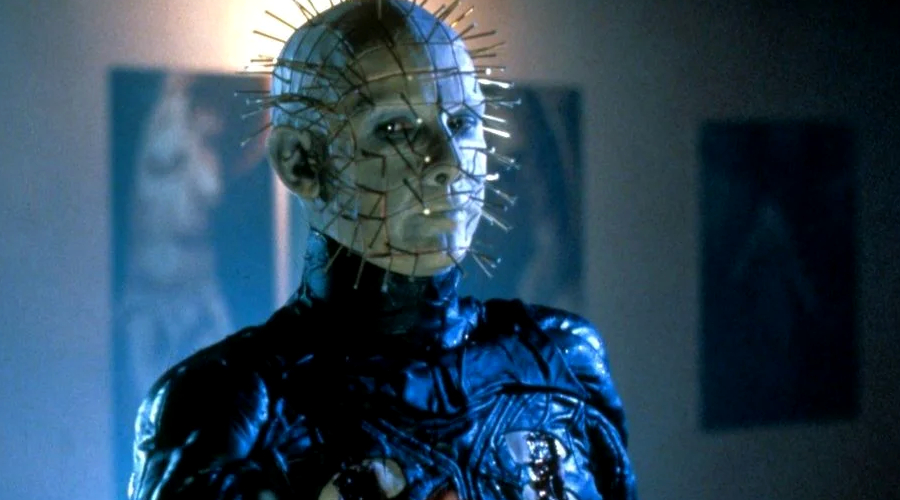 Pinhead is the leader of the Cenobites and the lead antagonist in the Hellraiser series of movies, which started in 1987 with Hellraiser and continued with nine sequels – the most recent of which was 2018's Hellraiser: Judgment. He's been played by three actors; Paul T. Taylor, Stephan Smith Collins and, most prominently, Doug Bradley.
A former human, Pinhead's role has varied in the movies, from a creature hellbent on world domination to a character of judgment who punishes people for their sins. He's been described as a demon to some and an angel to others. But, regardless, he's one heck of a cool character who's loved by horror fans all over the globe.
11. Norman Bates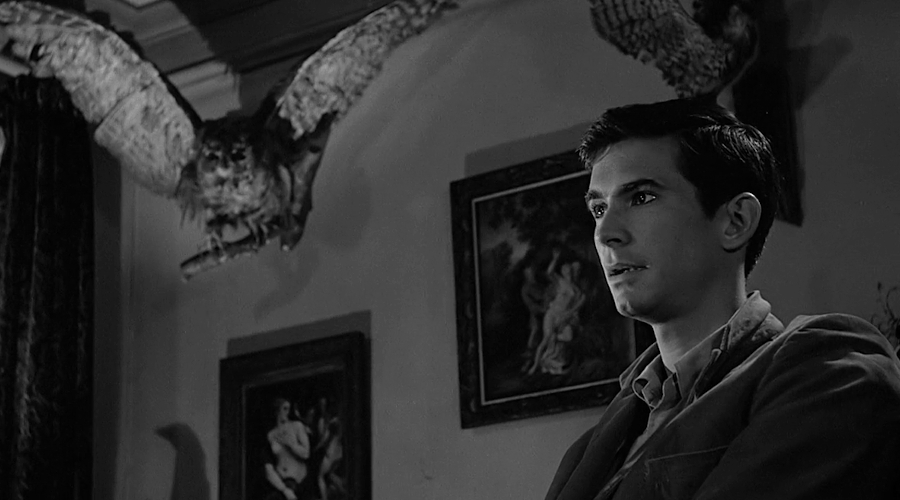 Norman Bates was the proprietor of the Bates Motel and the main antagonist in the 1960 Alfred Hitchcock psychological horror thriller Psycho (as well as its less popular sequels), which was based on a novel of the same name from a year earlier. Played by the late Anthony Perkins, Bates came across as one of the most innocent, charming and vulnerable characters imaginable – but he was actually a psychopathic killer!
When Bates' mother died, he donned her aggressive persona and began to kill his motel's guests one by one – all while pretending his mother was still alive and even having conversations with her. But when he wasn't murdering people while they showered, he was just so sweet and likeable!
10. Maleficent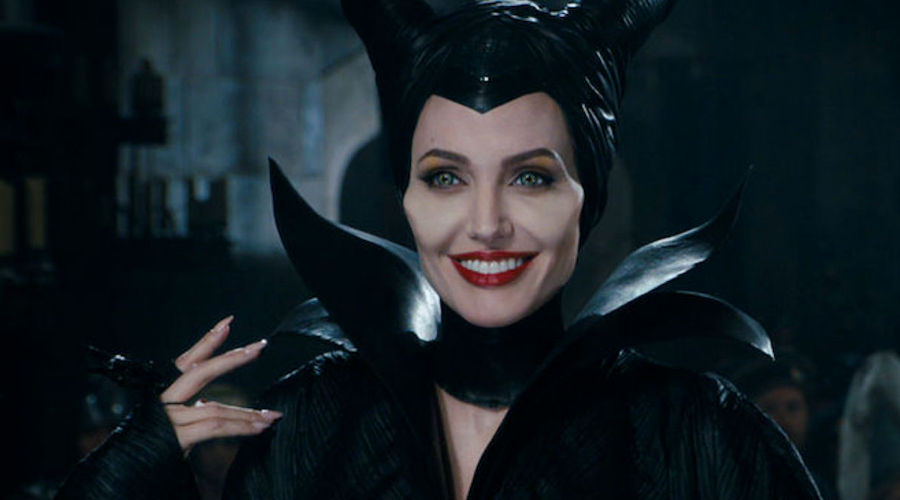 Maleficent is the evil fairy witch who, classically, is the main villain in the Sleeping Beauty story – including in the animated Disney movie adaptation of 1959 – but the version we're referring to here is the one played by Angelina Jolie in two live action movies; 2014's Maleficent and 2019's Maleficent: Mistress of Evil.
In those movies, the character still refers to herself as the "Mistress of All Evil" (as the title of the second movie would suggest) and still puts a curse on Aurora, but she's generally reimagined as a much more sympathetic and less villainous individual, which makes her more likeable. Plus, she's played by the aforementioned Angelina Jolie, which definitely helps matters.
9. Jason Voorhees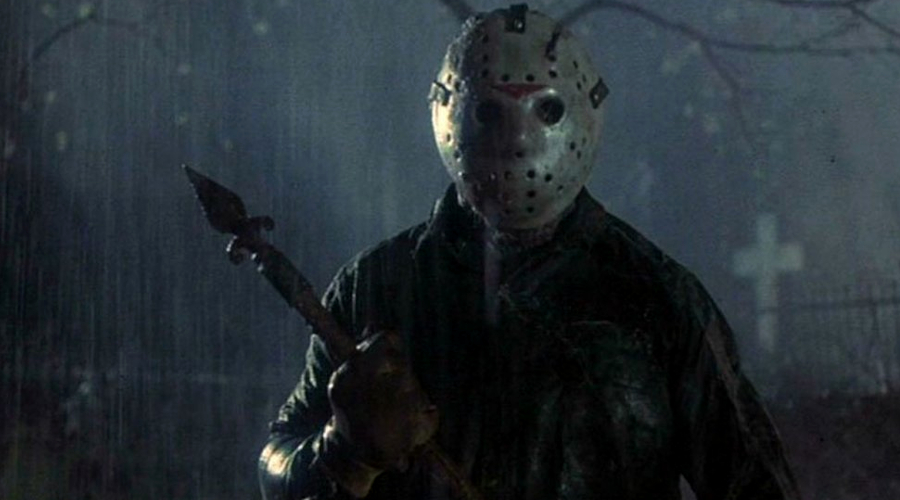 Jason Voorhees is the hockey mask-wearing killer from the legendary Friday the 13th franchise – albeit not in the first movie in 1980, when the killer was actually his mother Pamela. He's been played by a variety of actors over the years – perhaps most notably Kane Hodder and Ken Kirzinger.
Jason in a genuine horror icon for fans all around the world – and with good reason. Not only has he amassed dozens of kills, which satisfies horror fans, but he's also something of a tragic character who only became so deranged because of the bullying he suffered due to being deformed. In a twisted way, it's easy to feel sorry for him and want to give him a hug!
8. Loki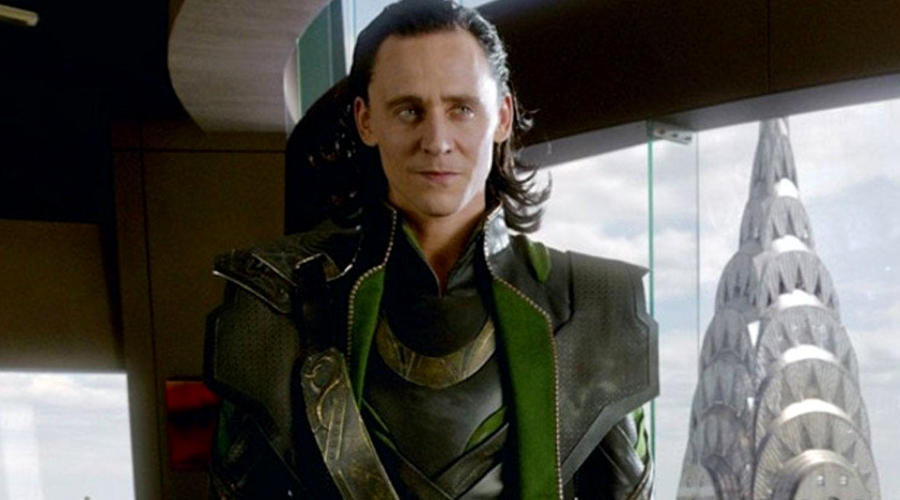 Loki's life ended after a redemption arc that saw him die a hero in the Marvel Cinematic Universe (although he'll return in his own Disney+ series courtesy of time travel shenanigans, but that's another story), but he did start off as a villain in the franchise in 2011's Thor and 2012's The Avengers.
Played by Tom Hiddleston, he's such a cool character that he was extremely hard to dislike even when he was attempting to aggressively conquer the world. He's smart and devilishly witty, with enough power to challenge the likes of his adoptive brother Thor, and there are so many reasons to love him.
7. Hannibal Lecter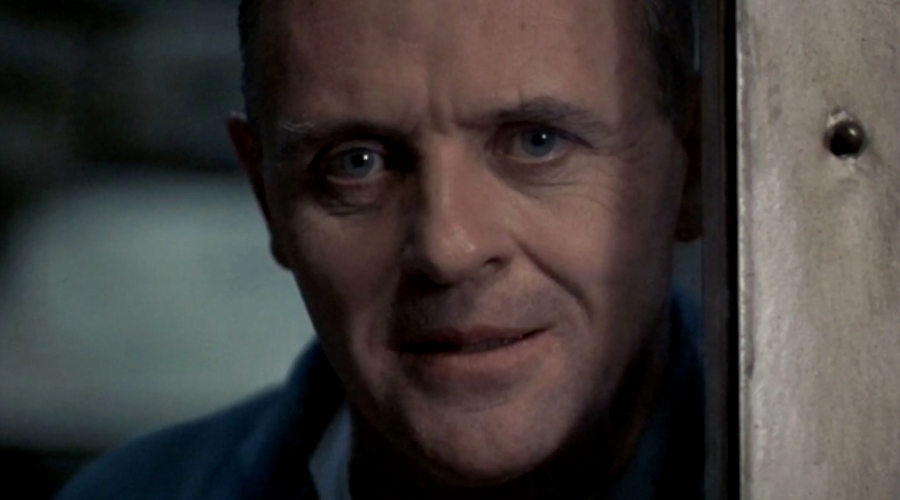 Hannibal Lecter has been played on the big screen by Brian Cox in 1986's Manhunter, by Anthony Hopkins in 1991's Silence of the Lambs, 2001's Hannibal and 2002's Red Dragon, and by Gaspard Ulliel in 2007's Hannibal Rising. Hopkins' portrayal of the cannibalistic serial killer is by far the most memorable, though – particularly in the Oscar-winning Silence of the Lambs.
He's absolutely psychotic – the man revels in eating human flesh, for goodness sake – but he's so damn intelligent and charming that it's hard not to be taken in by him! We genuinely love Hannibal Lecter – and yes, we know it's weird!
6. The Terminator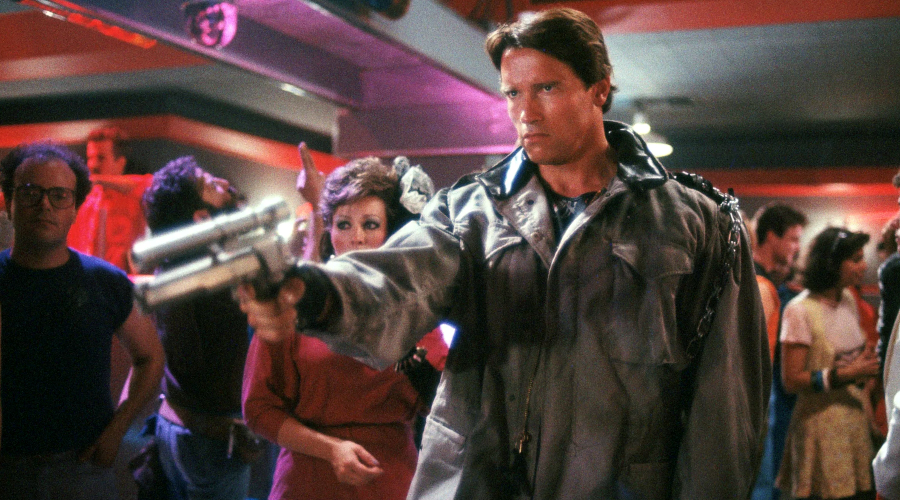 Arnold Schwarzenegger would, of course, go on to play a heroic version of the T-800 in 1991's Terminator 2: Judgment Day, but his first appearance as the nigh-unstoppable killing machine came in 1984's The Terminator, when the character was sent back in time to kill Sarah Connor before her son – John, the leader of the human resistance in the war against the machines – was born.
While we love the friendly version of the synthetic android in T2 – who came complete with some very catchy and memorable phrases – we also loved the relentless killing machine from the original movie. He was awesome and he's a truly iconic character in movie history.
5. Darth Vader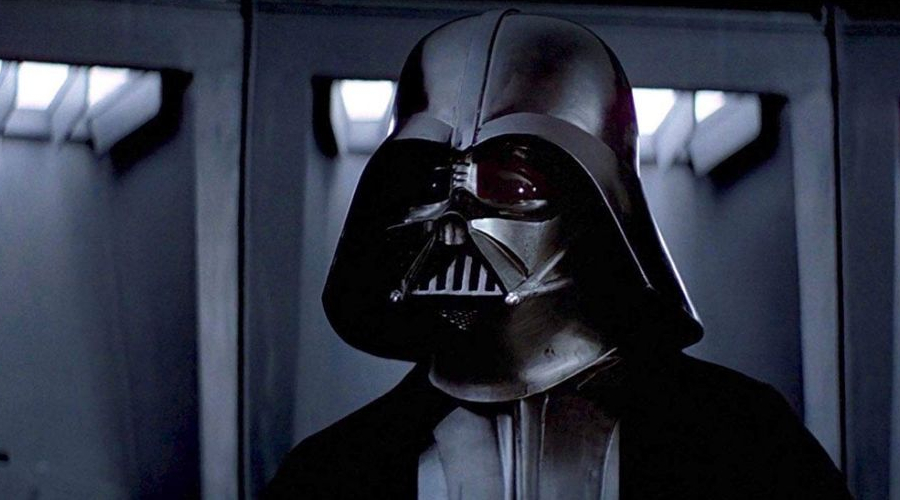 Casting the Star Wars prequel trilogy to one side – in which Jake Lloyd and Hayden Christensen portrayed the pre-Darth Vader Anakin Skywalker as whiny and irritating – Darth Vader is one of the most iconic villainous characters in the history of cinema. He first appeared in 1977's Star Wars: Episode IV – A New Hope, before making subsequent appearances in its two sequels: 1980's Star Wars: Episode V: The Empire Strikes Back and 1983's Star Wars: Episode VI: Return of the Jedi.
Vader was a Sith lord with Force powers and essentially the big-bad of the movies in which he appeared, but his death came after a redemption arc that saw him briefly reconcile with his son, Luke Skywalker. For that – and for his general awesomeness as a character – we all love him.
4. The Joker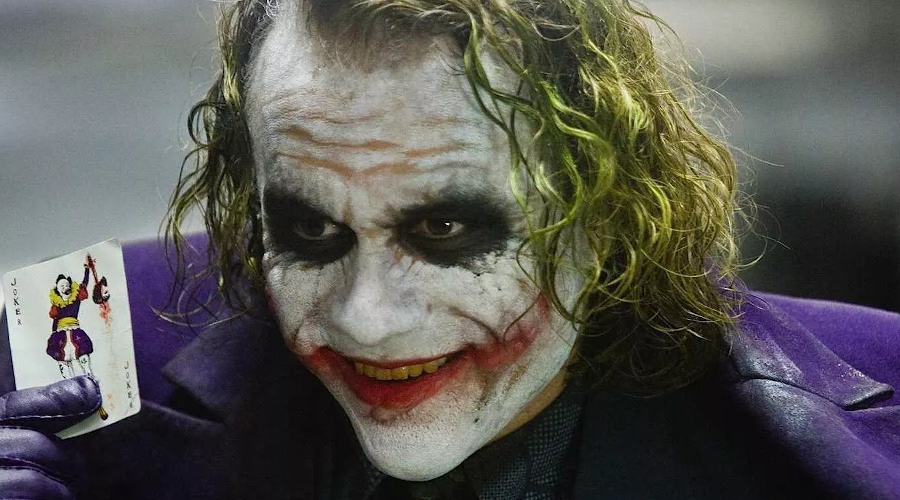 The Joker is one of the most prominent villains in cinema history – he's certainly the most often-used comic book villain – having been portrayed by no less than five different actors in live action feature films (those being Cesar Romero, Jack Nicholson, Heath Ledger, Jared Leto and Joaquin Phoenix). The best movies he's appeared in have included 1989's Batman, 2008's The Dark Knight and 2019's Joker.
The character is, of course, Batman's arch-nemesis – and while he's undoubtedly a dangerous psychopath who kills for fun, he's also very much like his name would suggest: a joker. Therefore, he's entertaining, funny and exceptionally popular and likeable.
3. Michael Myers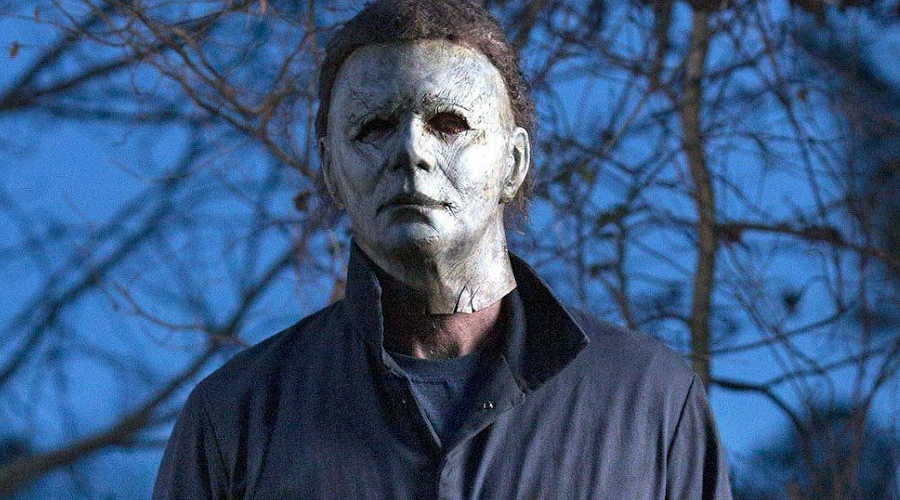 Michael Myers is the legendary slasher villain from the iconic Halloween series of movies – starting with 1978's Halloween and, most recently, having appeared in the 2018 sequel of the same name (a movie that ignored the other sequels). He's also known as "The Shape" and has been played by a number of actors over the years, the most notable one being Nick Castle, but also by the likes of Tony Moran and Tommy Lee Wallace.
He's known for his instantly recognisable mask and for killing teenagers, but he's such an integral part of one of the greatest horror franchise of all time that we all absolutely love him!
2. Thanos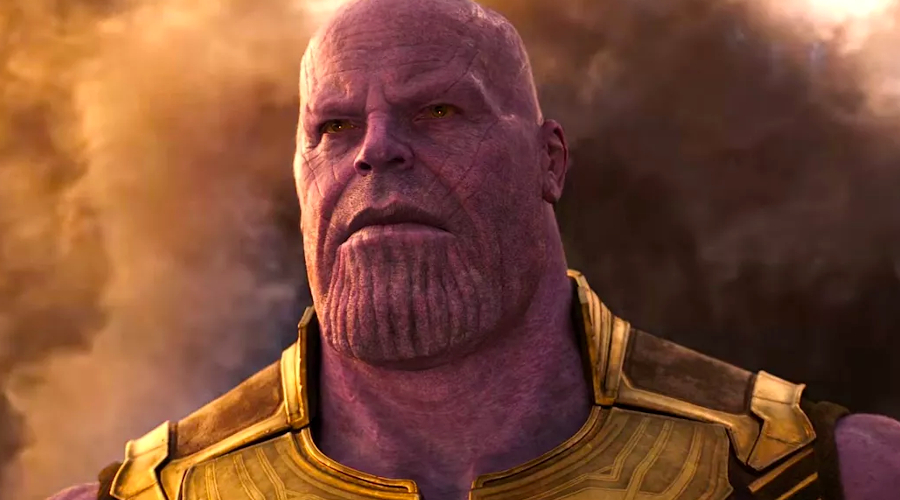 Thanos was the big-bad of the first three phases of the Marvel Cinematic Universe, having made his first appearance in the mid-credits scene of 2012's The Avengers, before finally being defeated in 2019's Avengers: Endgame. Played by Josh Brolin (and, briefly, by Damion Poitier), he's quickly become one of the most iconic characters in modern cinema.
He was, of course, ultimately a murderous despot, but his reasons for culling half of all life in the universe were rooted in a belief that he was doing something good. His calm demeanour and insane levels of confidence were, bizarrely, somewhat endearing – and it's hard not to at least smile when you look at a big purple alien with a "nut sack" for a chin (thanks for that one, Star-Lord)!
1. Freddy Krueger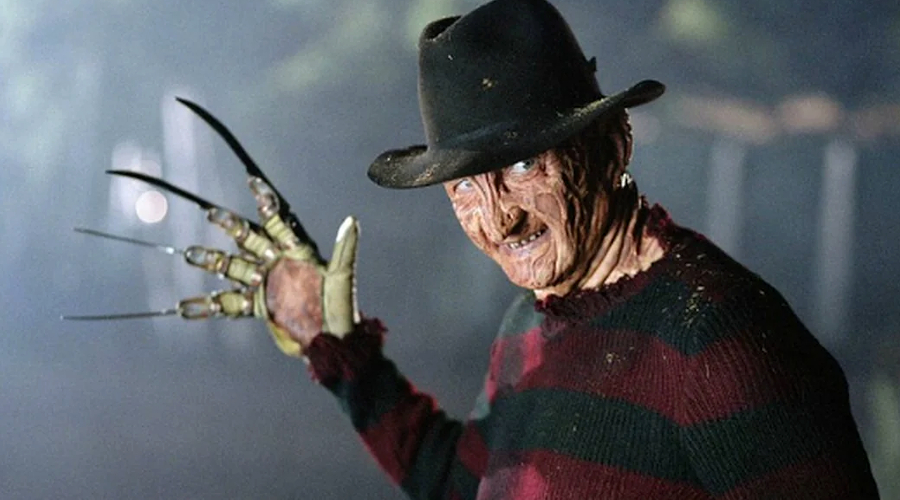 Freddy Krueger is, of course, the murderous antagonist from the Nightmare of Elm Street series of movies, which started with A Nightmare on Elm Street in 1984. Played absolutely wonderfully by Robert Englund, Freddy is a bona fide horror icon and one of the most memorable movie bad guys of the last fifty years.
Given that he's a child killer who murders people in their dreams, it's safe to say Krueger is an awful man – but we love him anyway! He's so witty, creative and packed to the brim of his fedora with snappy one-liners that you almost have to admire him!
That's our list! Do you agree with all fifty entries? Which other movie villains do you love? Let us know your thoughts in the comments!