Retcons. We love 'em, we hate 'em, we love to hate 'em. But sometimes, they go above and beyond the pale and become so weird that we have to talk about them. So I would like to do that.N
Note: These aren't necessarily the BEST or WORST retcons, they're just the ones that I found most interesting. So sit back, relax, and enjoy. Unless some god of time rewrote spacetime to make you unable to do that.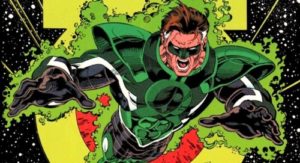 Source: comicvine.gamespot.com
10. Parallax
The Original Story: In the '90s, DC Comics decided that Hal Jordan was boring and they needed to get rid of him. How much of that is owed to his years of being written by a pedophile (Look up what Gerard Jones is doing now) and how much is owed to Hal Jordan's actual boring-ness (he kind of is) is up to you.
Regardless, the outcome was the same: He had to go. So DC had him go completely bug-f**k insane, kill all the other Green Lanterns, and dub himself Parallax. He then became a straight-up supervillain for a while and let underrated Green Lantern Kyle Rayner take up the mantle. Hal kept being crazy until the sun was eaten by a space monster, and he died reigniting it.
The Retcon: A space bug did it. Yeah, it wasn't Hal. A giant yellow space bug named Parallax possessed him and stripped him of all responsibility.
That's my favorite excuse for when I make a mistake. "Yes, honey, I know I was supposed to make an appointment with my therapist this morning, but I was possessed by a space bug and instead watched all of American Horror Story, a show I don't even like."
"¦
"Yes, again."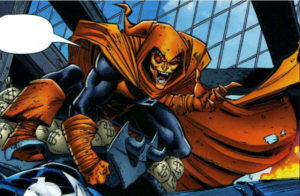 Source: marvel.com
9. Who-bgoblin?!
I'm…uh…I'm just extremely proud of that title. Just enjoy that. That's a good pun.
The Original Story: When introduced, The Hobgoblin was a bold new Spider-Man villain. And at least some of that was owed to the mystery surrounding his identity. Roger Stern planted seeds and hints and set up the character for a big reveal. Then he left the book, and another writer revealed that Ned Leeds, who was already dead, had been the Hobgoblin.
The Retcon: Years later, when Stern was given the opportunity to come back to the book, he decided to fix everything and complete his original Hobilty-Gobilty story. Turns out Ned was framed and the real Hobgoblin was"¦Roderick Kingsley, aka the dude who it was always supposed to be!!!
It's honestly amazing that someone was able to reinstate their original vision back into reality after all that time had passed. And Ned Leeds' name was finally cleared. And I got to write the best pun title of my career. You're all welcome.

        Source: geekhardshow.com
8. Swamp-Thing Ain't No Man
The Original Story: Alec Holland, plant scientist, was working with his wife on a new chemical solution. But Holland had a devious co-worker who wanted Alec's wife all to himself. Said co-worker blew Alec up, and sent his burned and charred body deep into the swamp.
What emerged, changed and mutated by the chemicals and the natural world, was the Swamp-Thing, a monster that was part man, part plant. The Swamp-Thing fought for the side of good for years after, but as a hideous monster that no one understood.
The Retcon: Alan Moore has some kooky ideas. Sometimes they work, sometimes they don't, but this one was a most certain hit. In one of the first issues of his landmark run on the character, The Anatomy Lesson, Swamp-Thing learned that he wasn't Alec Holland. Instead, he was a plant elemental that was brought to life by Holland's death and imbued with his memories. He was a plant that thought it was Alec Holland.
This added a new layer of tragedy to Swamp-Thing, and provided new directions for the stories to take. If he really was all plant, he could do many additional things.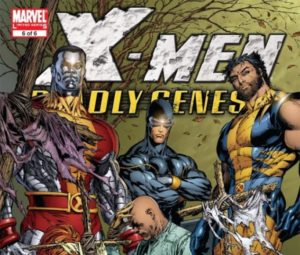 Source: marvel.com
7. Oops-Men
The Original Story: Way back when, the X-Men was a phenomenally unpopular comic book, it was almost canceled. But after that great Neal Adams run that everyone forgets about, we got The Uncanny X-Men. Wolverine! Nightcrawler! Storm! Sunfire! The Rest!
In the story, Krakoa, the living Island, captured the X-Men, and Professor X had to assemble a new team of X-Men to go save them. That new team was the Uncanny Squad, who would be just the X-Men for decades afterward.
The Retcon: Turned out that the Uncanny team wasn't the first new team of X-Men Prof Xavier put together. There was also the Deadly Genesis team, which included Darwin. He popped up in First Class, as Vulcan, the third Summers brother. That team went to Krakoa and freed Cyclops, but all of them died doing so.
When Cyke came back to base, Xavier went all whoopsy-daisy and mindwiped Cyclops before sending in another team to definitely die. Only this one didn't. Because it had Wolverine.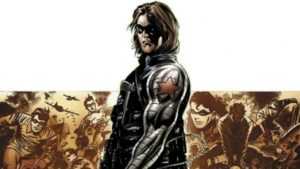 Source: bamsmackpow.com
6. Bringing Bucky Back
The Original Story: During World War II, Bucky Barnes was Captain America's plucky teen sidekick. He took out one or two Nazis, but he was mostly there for moral support.
Toward the tail end of the war, Baron Zemo captured Cap and Bucky, and strapped them to a plane carrying a bomb. Cap got free, and Bucky didn't. He went boom and died. Cap was frozen, and woke up in the 60s, which was only 20 years later, but whatever. Bucky remained exploded.
The Retcon: Except not! Bucky was actually a stealthy murder machine who killed Nazis on a level Cap couldn't. He also survived the explosion, even if his arm didn't. Buck was discovered by the Russians, who turned him into a robot-armed Soviet assassin known as he Winter Soldier.
Bucky returned, fought Cap, turned good, became Cap, died, came back, and now he's off doing whatever. He may be with the Thunderbolts; I don't know, because I stopped reading that series because the art was garbage.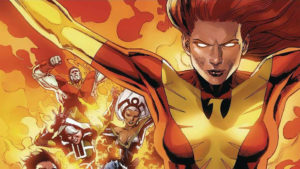 Source: nerdist.com
5. Jean Grey's Anatomy (was Probably That of a Giant Bird Made of Fire)
The Original Story: As they returned from space, the X-Men encountered serious radiation, and only Jean could stay at the controls to pilot the ship down. At that time, she was possessed by the Phoenix Force, and became The Phoenix. After the shuttle crashed into the water, she emerged with a great new costume and some sweet powers.
But those powers were too much. They drove her to the breaking point, and, after some mindf***ing on behalf of the Hellfire Club, she flipped a switch and became the Dark Phoenix. And ate a star. She regained enough control to commit suicide to prevent committing even more space-murders.
The Retcon: Except not, because it turned out that the Phoenix Jean Grey wasn't actually Jean Grey. It was the Phoenix bird, who stuck Jean in a cocoon under the Bay and took her place. The Avengers found the real Jean, the Fantastic Four brought her back, and she joined X-Factor. And then she died years later, because Jean Grey was mortal.
It's just what she does.
Source: observationdeck.kinja.com
4. Everyone's Younger Now
The Original Story: Oh, God, take your pick.
Tony Stark was injured during the Korean War, and then invented the Iron Man armor. The Punisher served in Vietnam. Superman and Batman helped the war effort against the Nazis. Spider-Man graduated college in the late 1960s. The Fantastic Four's rocket launch took place so we'd beat the Russians into space. Your favorite comic book characters are old AF, bro. They're practically ancient.
The Retcon: De-aging is just a thing that we all need to get accustomed to. Tony Stark and The Punisher's origins are now in the Persian Gulf War and the War on Terror. Superman and Batman never saw the Nazi menace, aside from all the time traveling they've both done. Spider-Man graduated college in"¦oof, the mid-2000s? I'm actually guessing on that one. The FF were, as Marvel Two-in-One revealed, in college in the late 1990s, meaning their rocket launch was in, like, 2003 or so.
Comic book time is perpetually sliding forward, forever.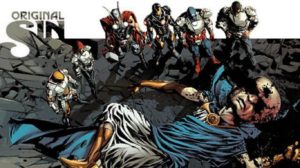 Source: marvel.com
3. Original Sin
The Original Story: Oh, jeez, there's a bunch of these. Essentially, the basic concept of Original Sin was that, as a result of an incident, a ton of hidden secrets about Marvel Universe characters were revealed to both audience and reader. So the original stories were numerous. Here are a few.
Tony Stark and Bruce Banner had nothing to do with each other before they both became Avengers. Dr. Doom's accident was entirely his fault. Angela came from some sort of generic heavenly dimension. Dum Dum Dugan survived World War II, and was still alive. Peter Parker was the only one bitten by the radioactive spider. Deadpool's parents died mysteriously. And so on and so forth.
The Retcon: In order, I believe it's like this: Tony Stark tampered with the Gama bomb, and it turned Banner into the Hulk,  whereas it previously would have accidentally killed him. Dr. Doom's accident may have been due to Ben Grimm tampering with his hell-viewer device. Angela is Thor's sister. Dum Dum is an LMD. Cindy "Silk" Moon was also bitten, and gained Spider Powers. Deadpool killed his own parents under Weapon X mind control.
Woof. That was a lot, and I didn't even cover Guardians of the Galaxy, X-Men, or Daredevil.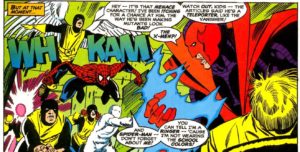 Source: chasingamazingblog.com
2. Untold Tales of Spider-Man
The Original Story: The collected adventures in the Lee/Ditko original Spider-Man stories were the only adventures Spider-Man had in that time period.
The Retcon: Untold Tales of Spider-Man (and X-Men: the Hidden Years, but I'm not really talking about that one, because it's not as good) was a comic with a simple premise. Every issue took place between two issues of the original Spider-Man run. The resulting series was incredibly fun and deeply original, with a sense of real love for the original comics. Pat Olliffe's artwork feels retro and current at the same time. Gorgeous, clean, fresh, but also nostalgic.
And when we're talking about nostalgia, we gotta discuss Kurt Busiek, the master of earned nostalgia. Busiek is amazing at capturing the energy that made old comics great, but from a modern, current, perspective.
Of course, their collaboration would result in one of the best Spider-Man comics of its decade.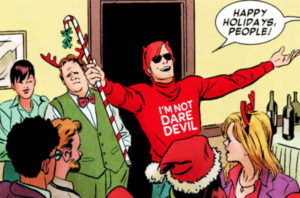 Source: comicbook.com
1. Re-Secret Identities
The Original Story: Hey, guys, did you know that everyone knows X hero's secret identity now? Yup, it went public! Now everybody knows exactly who Spider-Man, Superman, Iron Man, Daredevil, Nightwing, Daredevil again, and The Flash are!! And that will never, ever, be reverted!
The Retcon: Here's how it was reverted. Spider-Man made a deal with the devil to bring his dying aunt back in return for having his marriage annihilated from reality. It also made his identity a secret again. Superman's got wiped away when a buncha DC Rebirth/Superman Reborn stuff happened, merging the pre-Flashpoint and New 52 Supermen. Iron Man mindwiped the world with the aid of a satellite. Daredevil just pretended he wasn't Daredevil, and everyone grudgingly went along with it.
Nightwing took advantage of the mind control tech possessed by Spyral, the spy agency he was working for. Daredevil's was wiped away for good through some Secret Wars retconning. And the Flash's was wiped from everyone's brain by the Spectre as a favor to the Flash, although it didn't really work out for the best.
And there you have it! Ten retcons that changed comic book history. Literally. This was way more fun than I thought it would be, so I might do another one. If there's demand, that is.