Archie Comics introduces its first trans character, Danni Malloy, in an upcoming one-shot. This new otherworldly adventure delves into Danni's past, present, and future, offering a captivating exploration of the character.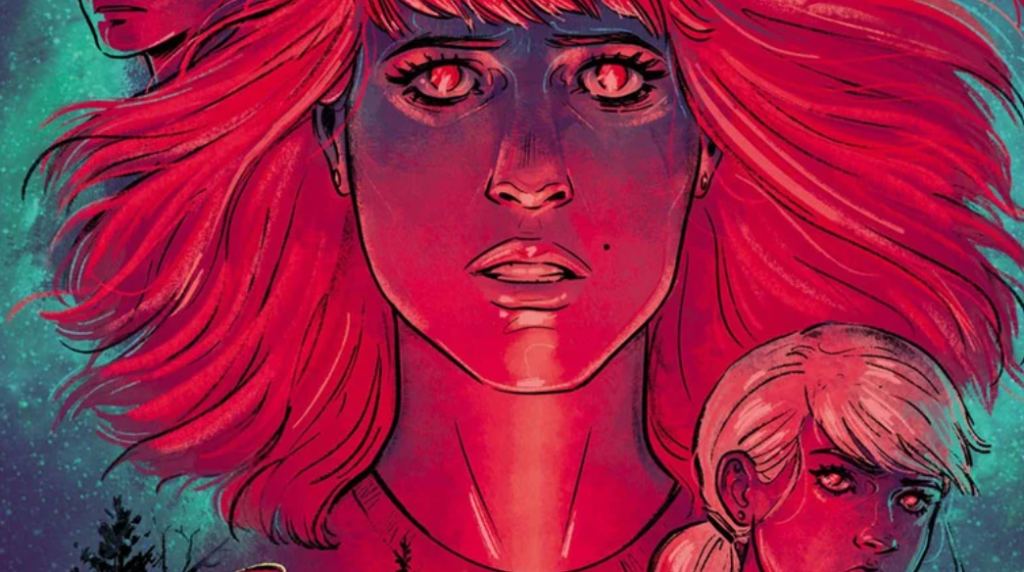 Back in 1989's "Strange Science" miniseries, Danni Malloy was introduced as a brilliant teenager who later became the love interest of Dilton Doiley. Throughout the comics, they embarked on thrilling adventures, exploring space, time, secret societies, and even Atlantis. Their genius-level intellects led to significant scientific breakthroughs. Departing from the main Archie Comics line, "Strange Science" offered a glimpse into the bizarre world beyond Riverdale, as Doiley and Malloy's extraordinary journeys intersected with their everyday lives.
Later this year, Archie Comics continues Danni's modern adventure through time in "Chilling Adventures Present… Strange Science" #1. In this thrilling tale, she joins forces with her best friend, Jinx Holiday, for another escapade into strange and surreal dimensions. As part of Archie Comics' horror imprint, this one-shot, starring Malloy, follows the previously announced "Chilling Adventures Present… Madam Satan" #1.
Danni's Story Continues in a New One-Shot
"Chilling Adventures Present… Strange Science" #1, created by Magdalene Visaggio, Butch Mapa, Ellie Wright, and Jack Morelli, is a direct continuation of the recent "Free Comic Book Day 2023: Archie Horror Presents The Cursed Library." The latter centered around Jinx Holliday, the daughter of Satan and the key figure behind the dark tales in the Archie Comics Multiverse. Danni Malloy was also featured in this one-shot, and the events set the stage for her revelation as a trans character in "Strange Science."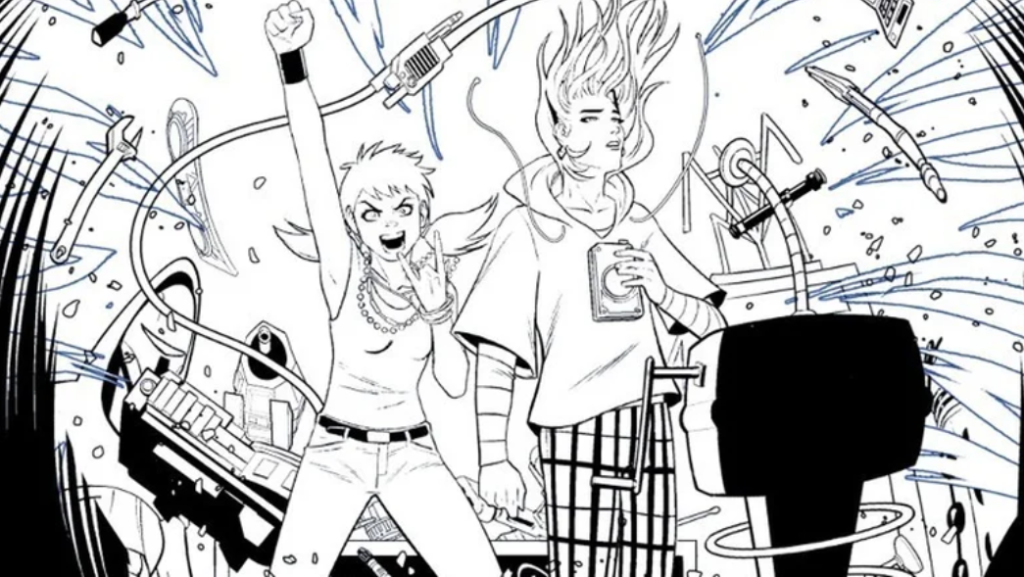 In the forthcoming comic, Danni receives a message from Dilton Doiley, revealing the existence of a time machine that can transport Jinx, Dilton, and herself to an alternate version of Riverdale, where everything is twisted. Leading the charge to return to their original timeline, Danni also decides to come out as trans to her closest friends. Jamie L. Rotante, Archie Comics Senior Director of Editorial, describes "Chilling Adventures Present… Strange Science" as a captivating blend of sci-fi and horror, drawing comparisons to the likes of the Netflix series "Black Mirror" and the Edgar Wright-directed horror-thriller "Last Night in Soho." Furthermore, Rotante ensures that this inter-dimensional travel tale will explore horror elements reminiscent of other Archie Horror stories while also serving as a vital narrative of "self-reflection and personal history" concerning Danni's growth.
A First-look at the New Strange Science Story
Artist Butch Mapa discusses his collaboration with writer Magdalene Visaggio and colorist Ellie Wright, highlighting their approach to depicting time travel and making the moments when the "Strange Science" characters leap across time truly remarkable.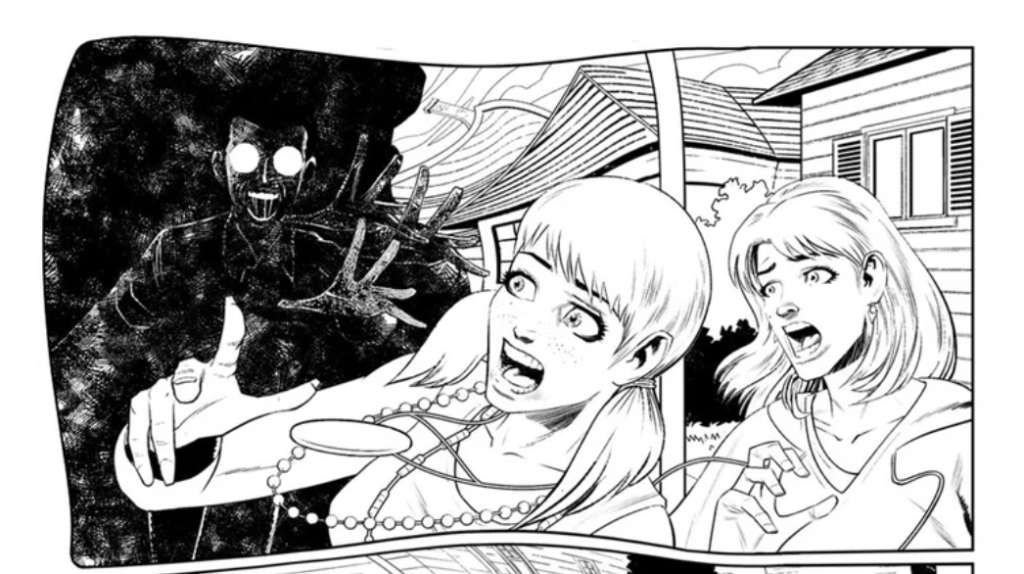 In a conversation with Looper, Butch Mapa shared, "This is our first big action bit, so I tried to make this scene as impactful as I could." Magdalene had a specific vision for the energy signature of the time travel effect, and Mapa represented it with blue lines to aid Ellie in her coloring process. He particularly appreciates the contrast between Danni's more upright posture and Jinx's energetic vibe, as it reflects their distinct personalities.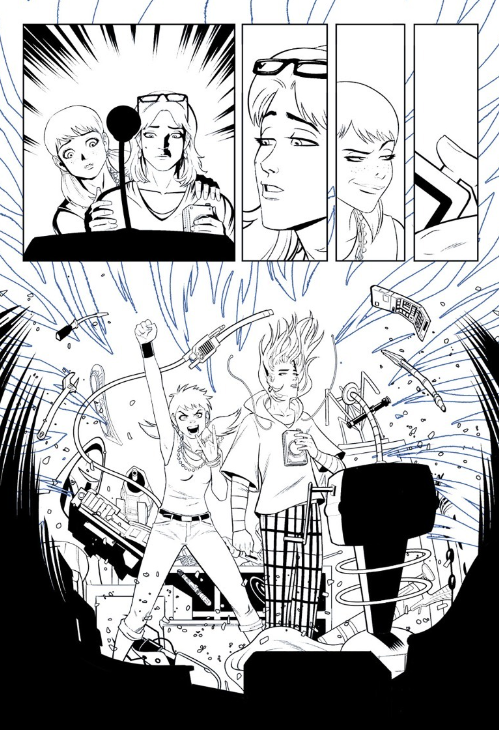 On the second preview page, we see Danni Malloy and Jinx Holliday finding themselves in a strangely altered version of a familiar world. Sensing that something is amiss in their reality, both characters are quick to notice the eerie changes surrounding them.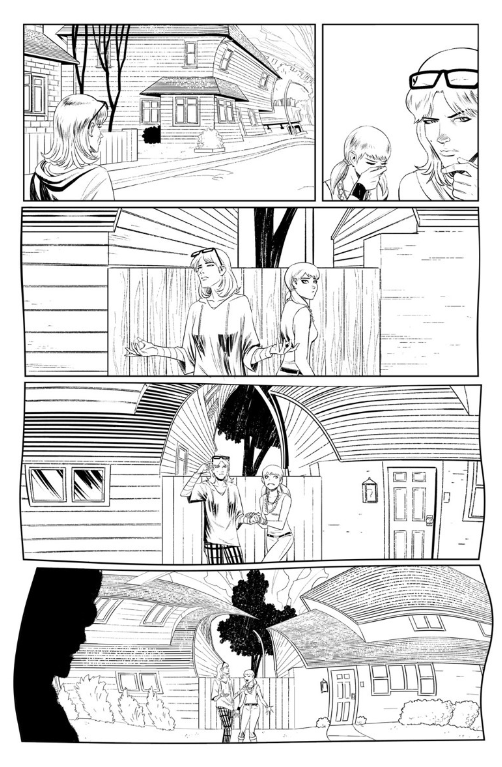 Jinx and Danni's time in the distorted world swiftly turns dark and chilling, especially when they encounter Dilton Doiley, whose horrifying appearance terrifies them both. Butch Mapa, the artist, shares his creative process, saying, "For Dilton, I was aiming for a design that's a little creepy but not overly exaggerated, gradually easing into the story's horror elements. I envisioned Dilton as a collapsing probability cloud that would gradually come into focus as we observe him—a bit of an armchair physicist move!"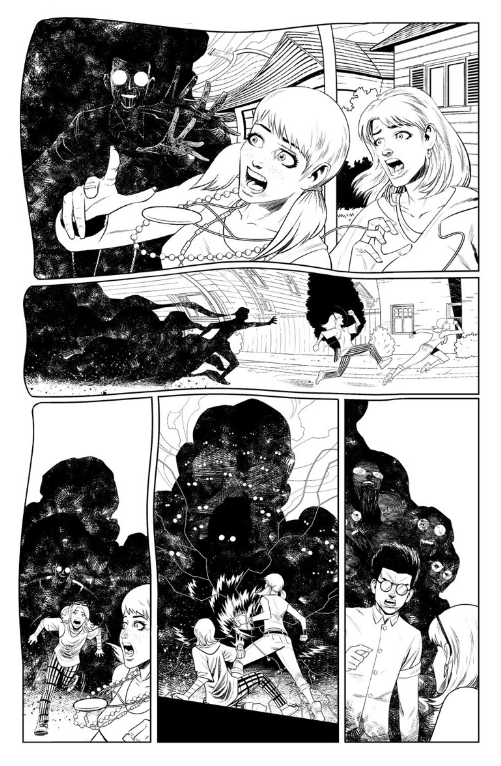 On the final preview page, we witness Danni, Jinx, and Dilton hurriedly navigating what seems to be a school. A menacing danger lurks within a utility room, heightening the narrative's blend of science fiction and horror. The art unequivocally indicates that, just like previous "Chilling Adventure" comics, this story fearlessly embraces the eerie and spine-chilling elements.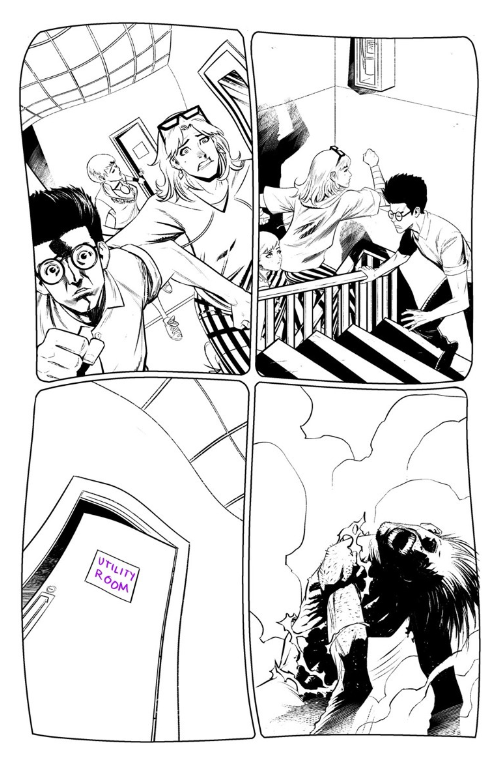 Danni's Continued Story is a Refreshing Sight
Archie Comics Art Director, Vincent Lovallo, expressed his admiration for Butch Mapa's work on "Chilling Adventures Present… Strange Science" #1, praising the artist's meticulous attention to the characters and the world they inhabit. He commended Mapa's creative decisions and how skillfully he depicted the distinct personalities of Jinx and Danni, adding that the comic contains numerous beautiful moments.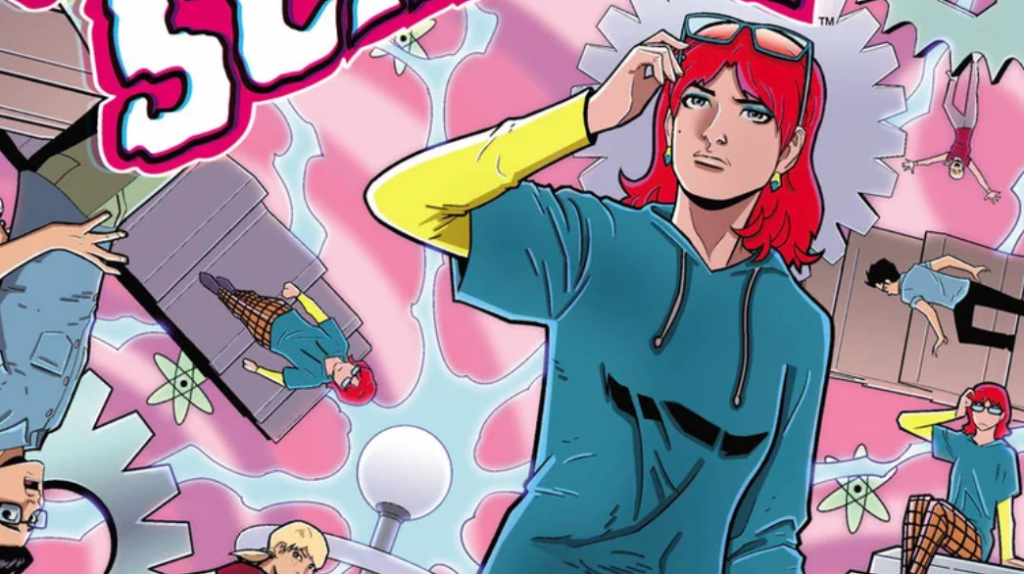 Archie Comics' ultimate goal is to present an engaging narrative of Danni's journey as she comes out as trans. The momentous event is placed within a story crafted to captivate, astonish, and thrill readers. Although Danni may not have a long comic history beyond her appearances in the original "Strange Science" miniseries, she is about to take center stage as one of its most significant characters, representing a much-welcomed moment of trans representation.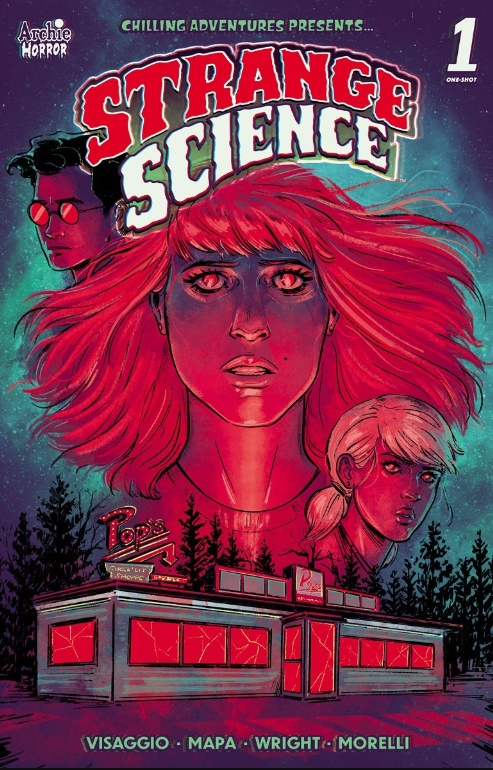 Danni Malloy and Jinx Holliday are inseparable best friends, embarking on journeys through all sorts of challenges, including venturing into the depths of space and time. But when Danni receives a cryptic message from her former friend, Dilton Doiley, revealing a disastrous time machine, their lives take a twisted turn. Transported to a distorted version of Riverdale, they find everything unsettlingly wrong. Now, it's up to Danni to restore order and bring them back to their beloved hometown in the present day. Along the way, she must also help Jinx understand the bizarre situation they're in. "Chilling Adventures Present… Strange Science" #1 by Archie Comics explores Danni's personal history, the enigma of time travel, and the significance of staying true to oneself and what truly matters.
Mark your calendars for August 16, 2023, when this captivating adventure arrives at comic book stores.