Marvel has released a preview Spidey and His Amazing Friends. As first revealed by Entertainment Weekly, the first several photos from the kid-friendly animated series have been released. Additionally, a preview of the show's theme song has been revealed as well. Have a look. And a listen.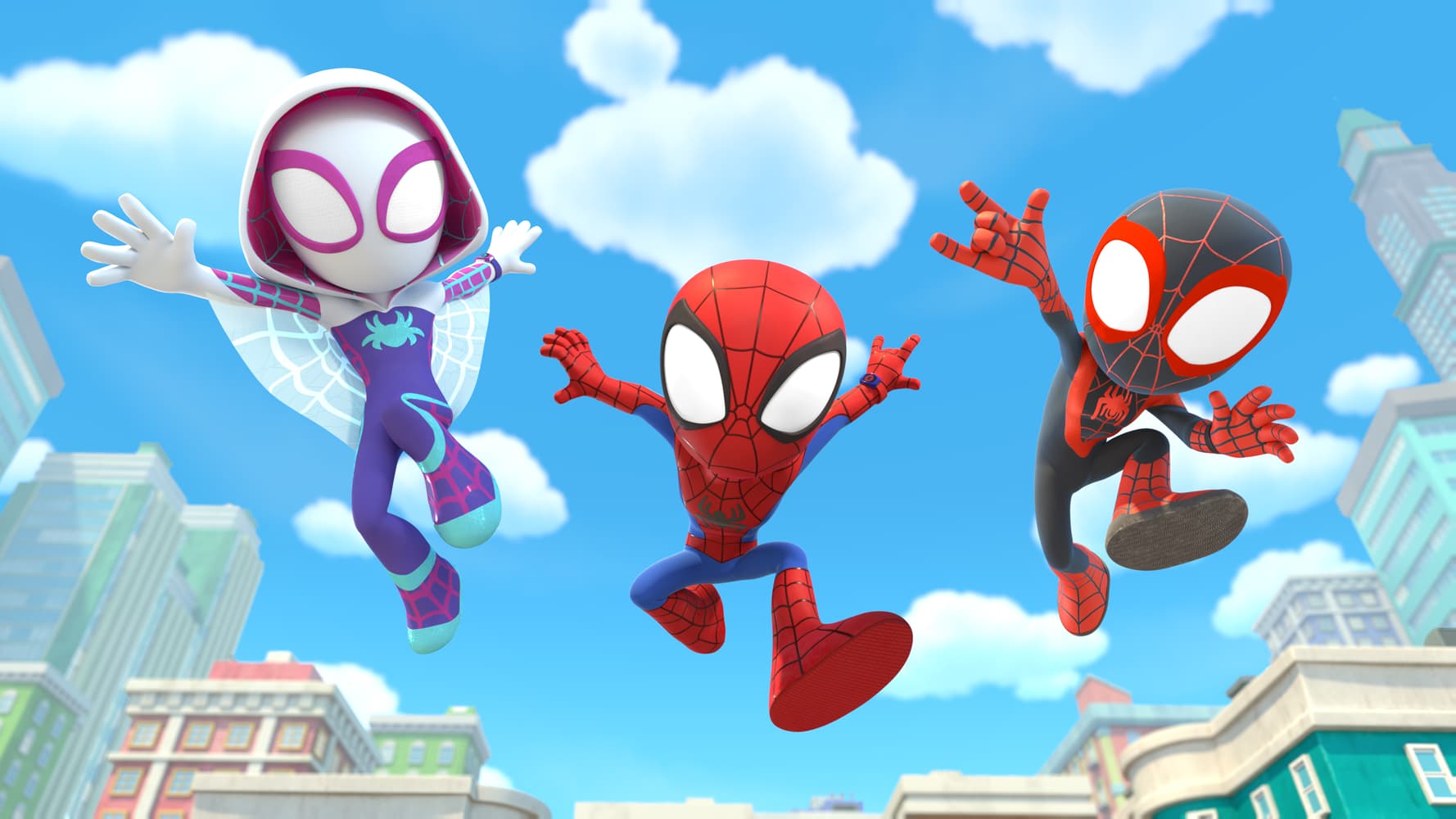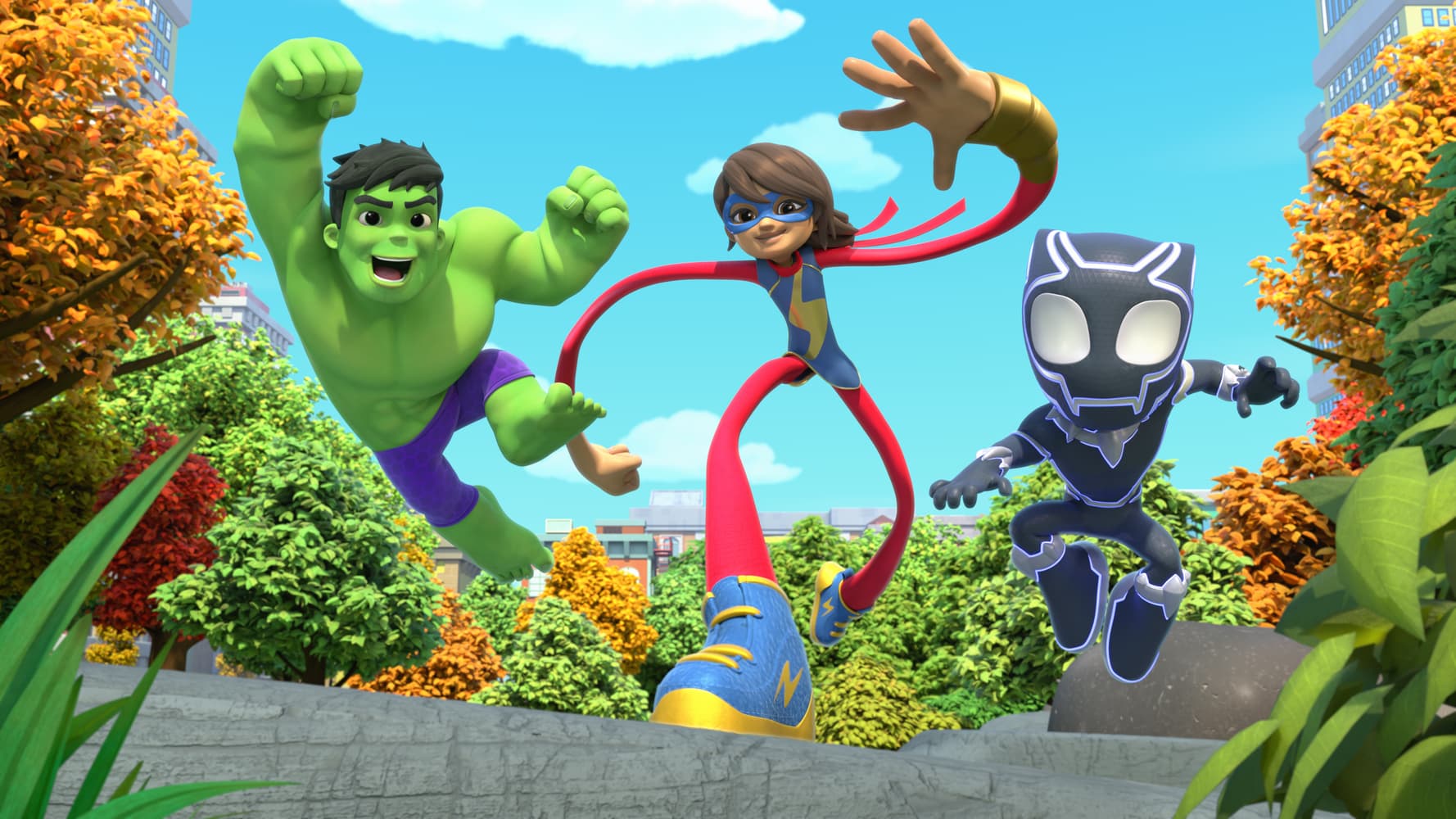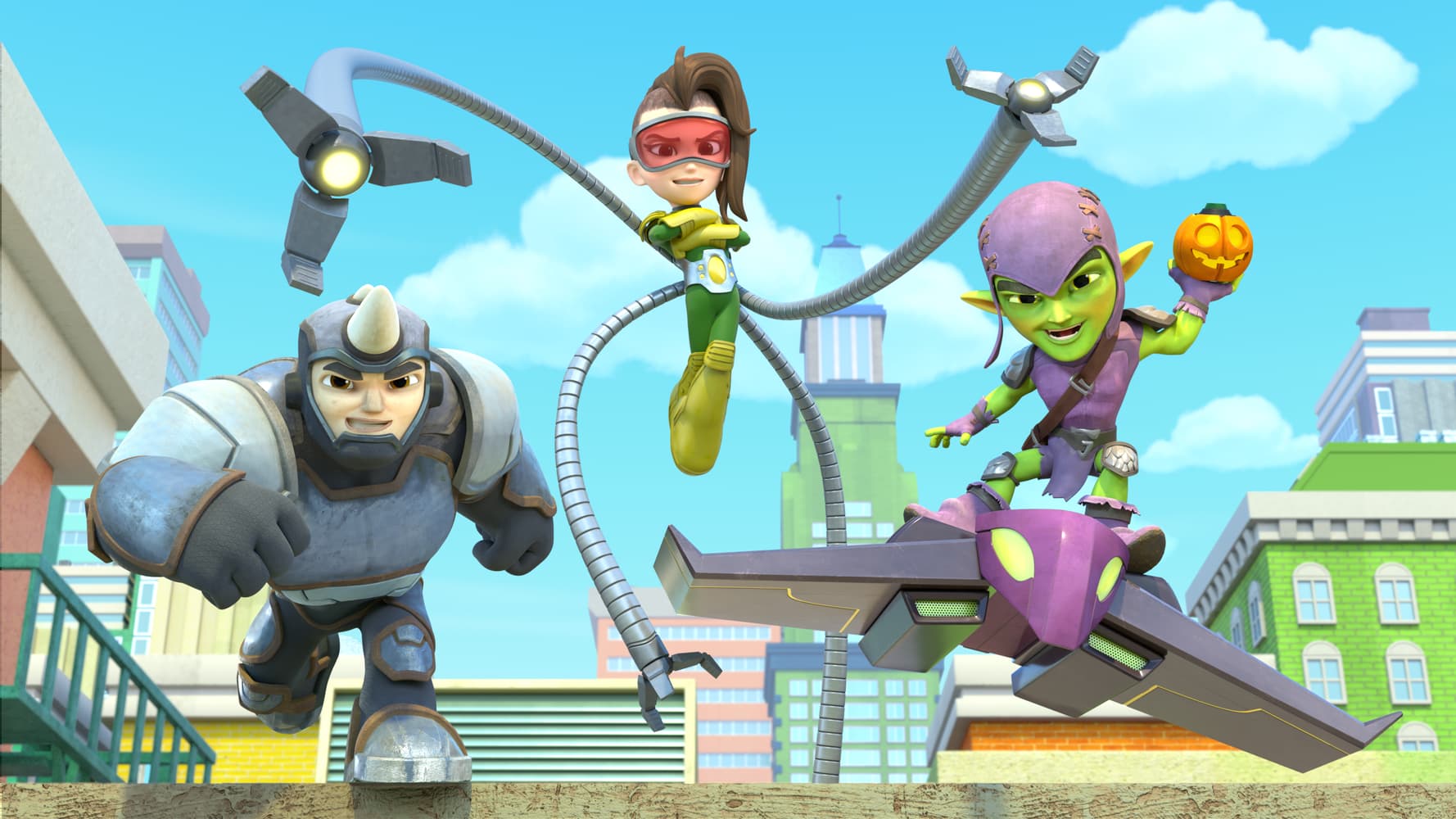 The show, clearly aimed at younger audiences, is set to debut later this year on both Disney Channel and Disney Junior. The photos reveal not only Spider-Man, but Spider-Gwen and Miles Morales as well. We also see villains like Doctor Octopus, Rhino and Green Goblin. Fellow Avengers Black Panther, Hulk and Ms. Marvel are along for the ride too. 
Here is the synopsis for Spidey and his Amazing Friends. 
"Marvel's Spidey and His Amazing Friends tells the story of Peter Parker, Miles Morales and Gwen Stacy, who together form Team Spidey and embark on heroic adventures to protect their community. Geared towards preschoolers and their families, the series models the importance of teamwork and helping others and highlights themes of friendship, cooperation and problem-solving."
As for the theme song, it was composed by Patrick Stump of Fall Out Boy fame. He has been composing as his day job for several years. Now, he's entering the Marvel fold. 
"I came in with decades of being a Marvel nerd. But I was like, well, this is probably going to be the first time a lot of kids in this generation are going to see an iteration of Spider-Man," Stump said "What does that mean? There's so much history behind that."
"In my head, I was like, 'Okay, you've got the '60s Spidey cartoon, with its surf rock theme," Stump added. "You've got the '90s cartoon, which has a little bit more of a metal, hard rock thing. Then there are the scores. There's the Danny Elfman score, the Horner score, the Michael Giacchino score. All of those things were swirling around my head in like one minute, you know, and I just sat down and had this explosion of inspiration. Then I just had to scramble to get to the studio to lay it all down. I was so excited at that point."
The show is produced by Disney Junior and Marvel Entertainment in association with Atomic Productions. Harrison Wilcox (Marvel's Avengers: Black Panther's Quest) is executive producer, and Steve Grover (Hello Ninja) is supervising producer. Chris Moreno (Disney Junior's Muppet Babies) is on board as supervising director and Chris Gilligan (Disney Junior's T.O.T.S.) serves as consulting director. 
Spidey and His Amazing Friends debuts later this year. 
What do you think? Do you dig the look of the show? How do you feel about the theme song? Joing in on the conversation over on Facebook or Twitter!