Superhero cartoons: they're pretty darn great! I mean, not only do they often result in major changes to the source material, but they can also be great starting grounds for amazing writers and artists. And as great as superhero movies are, they'll never capture the serial nature of comic books. But cartoons can, and do.
Here is a list of seriously solid cartoons, each one still good. Ready for a bunch of wonderful pieces of animated media? SERIOUS HONORABLE MENTION: The Teen Titans cartoon. It's not gonna be on this list because I just never connected to it personally, but I absolutely recognize its influence and the fact that a ton of people love it. It's a great cartoon, but it just barely didn't make the cut for me. "Haunted" is freakin' great, though.  And now…the list.

10. Static Shock
Static Shock did the incredible; it took an unknown comic book character and made him an icon for a generation. And all that is due to the amazing work of Dwayne McDuffie, who was a genius storyteller who left us far too soon.
The series follows Virgil Hawkins, a young African-American kid who is tempted into gang culture, only to wind up in a chemical explosion. He, and all the other people at the site, are given incredible superpowers, Virgil gaining a mastery over electricity. He uses his power to fight crime and save the city of Dakota from the other mutated teens, who have been dubbed "Bang Babies".
The show progresses as Virgil, now calling himself Static, cleans up the streets, alongside a supporting cast of wonderful characters. The series also manages to effectively tackle some serious themes without coming off too heavy-handed.
An all around wonderful show that deserves its spot among the all-time greats.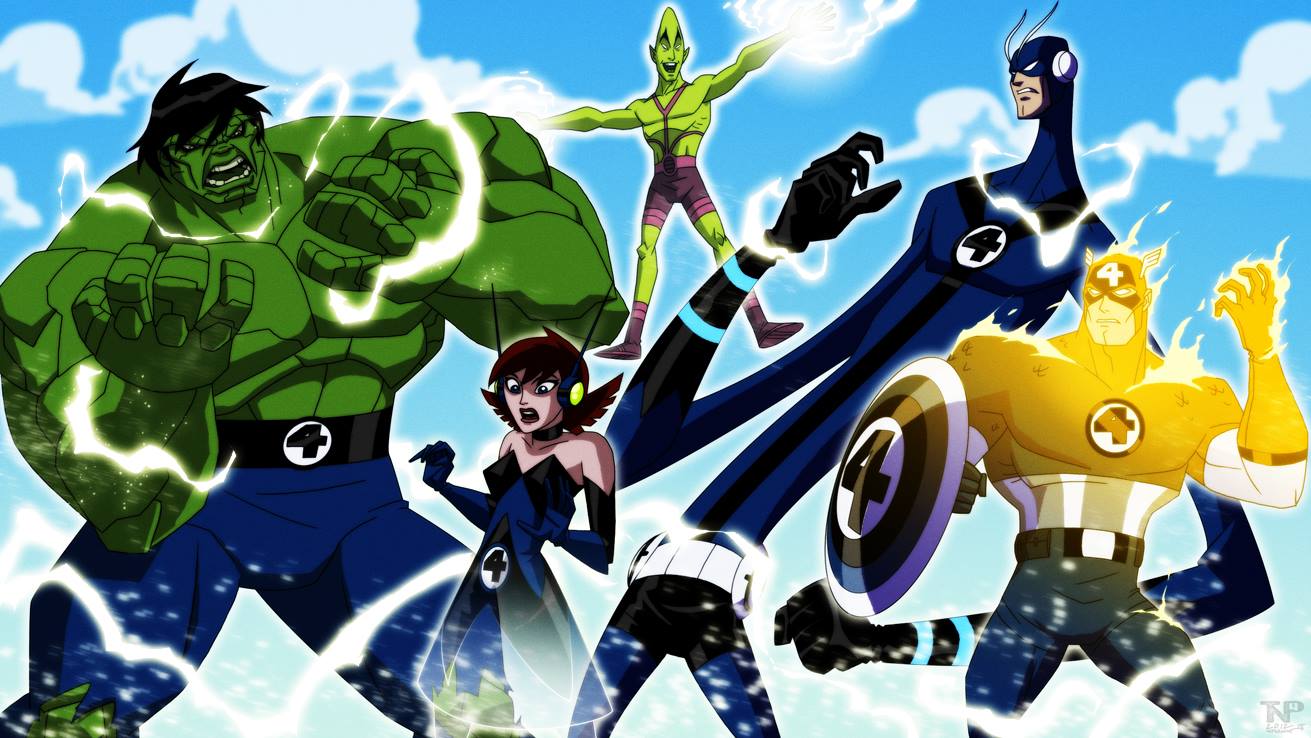 9. Avengers: Earth's Mightiest Heroes
Avengers: Earth's Mightiest Heroes is a very well put together, source material-loving series with one of the best theme songs of all time.
And unlike other Avengers cartoons, it honestly feels like it cares about each of the characters it uses. Heck, Ant-Man/Giant-Man is wonderful in this show. Do you have any idea how long I've waited to say that about an animated series? A long time!
Even in a world where the MCU films have given us pitch perfect versions of all those characters, the animated incarnations don't feel sub-par or lesser than. They feel matched up and worthy of the names bestowed upon them.
All in all, great show, worth your time.