Superhero cartoons: they're pretty darn great! I mean, not only do they often result in major changes to the source material, but they can also be great starting grounds for amazing writers and artists. And as great as superhero movies are, they'll never capture the serial nature of comic books. But cartoons can, and do.
Here is a list of seriously solid cartoons, each one still good. Ready for a bunch of wonderful pieces of animated media? SERIOUS HONORABLE MENTION: The Teen Titans cartoon. It's not gonna be on this list because I just never connected to it personally, but I absolutely recognize its influence and the fact that a ton of people love it. It's a great cartoon, but it just barely didn't make the cut for me. "Haunted" is freakin' great, though.  And now"¦the list.






  








    

               




10. Static Shock
Static Shock did the incredible; it took an unknown comic book character and made him an icon for a generation. And all that is due to the amazing work of Dwayne McDuffie, who was a genius storyteller who left us far too soon.
The series follows Virgil Hawkins, a young African-American kid who is tempted into gang culture, only to wind up in a chemical explosion. He, and all the other people at the site, are given incredible superpowers, Virgil gaining a mastery over electricity. He uses his power to fight crime and save the city of Dakota from the other mutated teens, who have been dubbed "Bang Babies".
The show progresses as Virgil, now calling himself Static, cleans up the streets, alongside a supporting cast of wonderful characters. The series also manages to effectively tackle some serious themes without coming off too heavy-handed.
An all around wonderful show that deserves its spot among the all-time greats.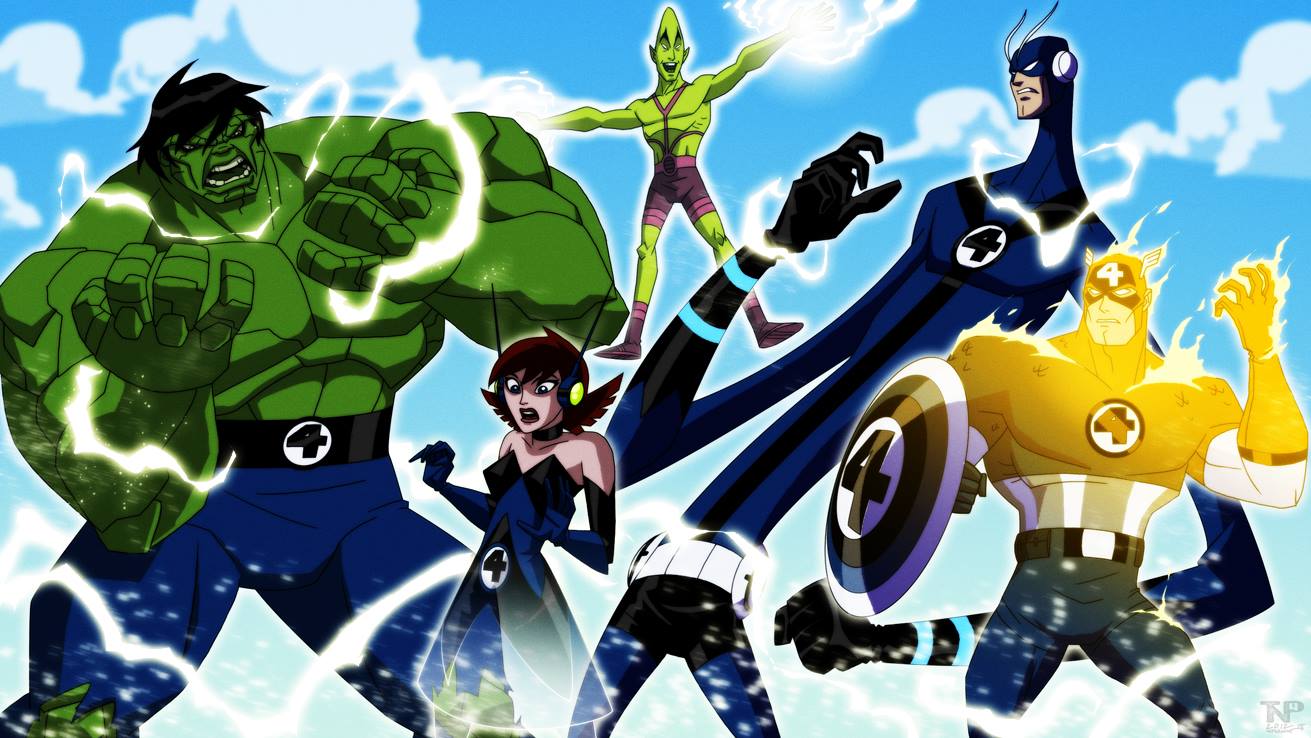 9. Avengers: Earth's Mightiest Heroes
Avengers: Earth's Mightiest Heroes is a very well put together, source material-loving series with one of the best theme songs of all time.
And unlike other Avengers cartoons, it honestly feels like it cares about each of the characters it uses. Heck, Ant-Man/Giant-Man is wonderful in this show. Do you have any idea how long I've waited to say that about an animated series? A long time!
Even in a world where the MCU films have given us pitch perfect versions of all those characters, the animated incarnations don't feel sub-par or lesser than. They feel matched up and worthy of the names bestowed upon them.
All in all, great show, worth your time.






  





8. Super Friends
How could I call myself a fan of superhero cartoons and not put this one on the list?
It would be a legitimate travesty. Superfriends was maybe one of the first cartoons I ever watched, and I loved it immediately.
Superman, Batman, Aquaman, Wonder Woman, Green Lantern, Flash? Perfect. That episode where GL fights an evil GL with a yellow street sign? Better than perfect.
All of the weird superheroes they added to the show, even the ones that felt more than a little racially insensitive? Perf""well, ok, not perfect, but still good overall. The Wonder Twins? PERFECT.
This show may be hokey and goofy and weird, but for all of us raised on it, it's the fun kind of goofy. The kind that deserves a spot on the list.






  





7. Batman Beyond
"What if we took Spider-Man, made him Batman, and stuck him in the future?"
This was the premise of Batman Beyond, and yet, somehow, it worked. It worked really well, in fact. Batman Beyond is cyberpunk in a fun way; it's original and innovative, but still feels like an extension of the Batman mythos. It's dark when it needs to be but still maintains a fun air about it.
Terry McGuinness is truly worthy of his place in Batman canon. Also, Kevin Conroy reprising his role as the Dark Knight is fantastic. The whole series has this beautiful visual design that still holds up today. And it also pulled the genius move of not just bringing back EVERY Batman villain, "but in the future".
So when people like Mr. Freeze show up, it feels like a big freakin' deal. It's a really solid series that you should check it out and""wait. It took place in 2039??!!
That is not that far away!
I need to start saying "shway" like, right now or I'm gonna be behind the curve.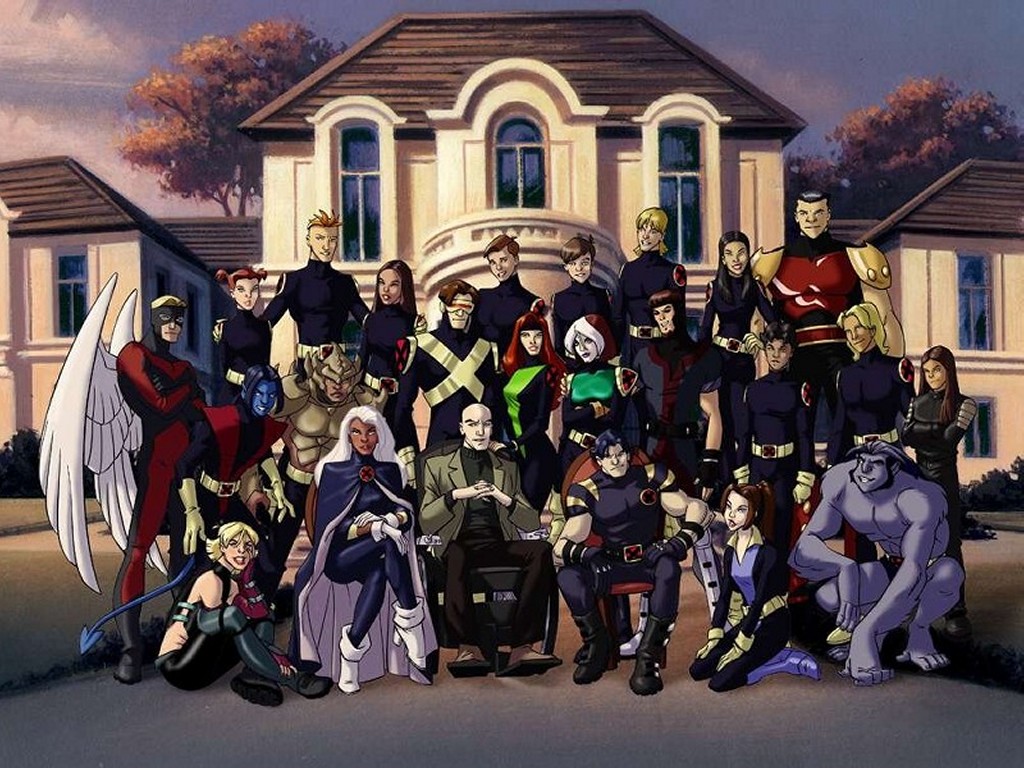 6. X-Men: Evolution
A completely underrated series that took a bit to get going, but picked up fast.
I know some are gonna be annoyed that I put this on here and not the "˜90s X-Men cartoon. But here's the thing: I grew up on the "˜90s X-men cartoon. I have a nostalgia for it. But it's not, like, a GOOD cartoon. The plots are a mess and the acting is cringe-worthy, but the theme song is admittedly kickass.
But X-Men: Evolution is a show that allows its characters to grow, change, and mature along with the series. It really hits its stride once the minor "New Mutants" characters pop up, plus Iceman, who I've always had the softest of soft spots for.
Evolution gives us great renditions of Kitty Pryde, Rogue, Cyclops, and of course, Wolverine. Plus it keeps the angsty drama balanced with fun superheroing unlike any other show.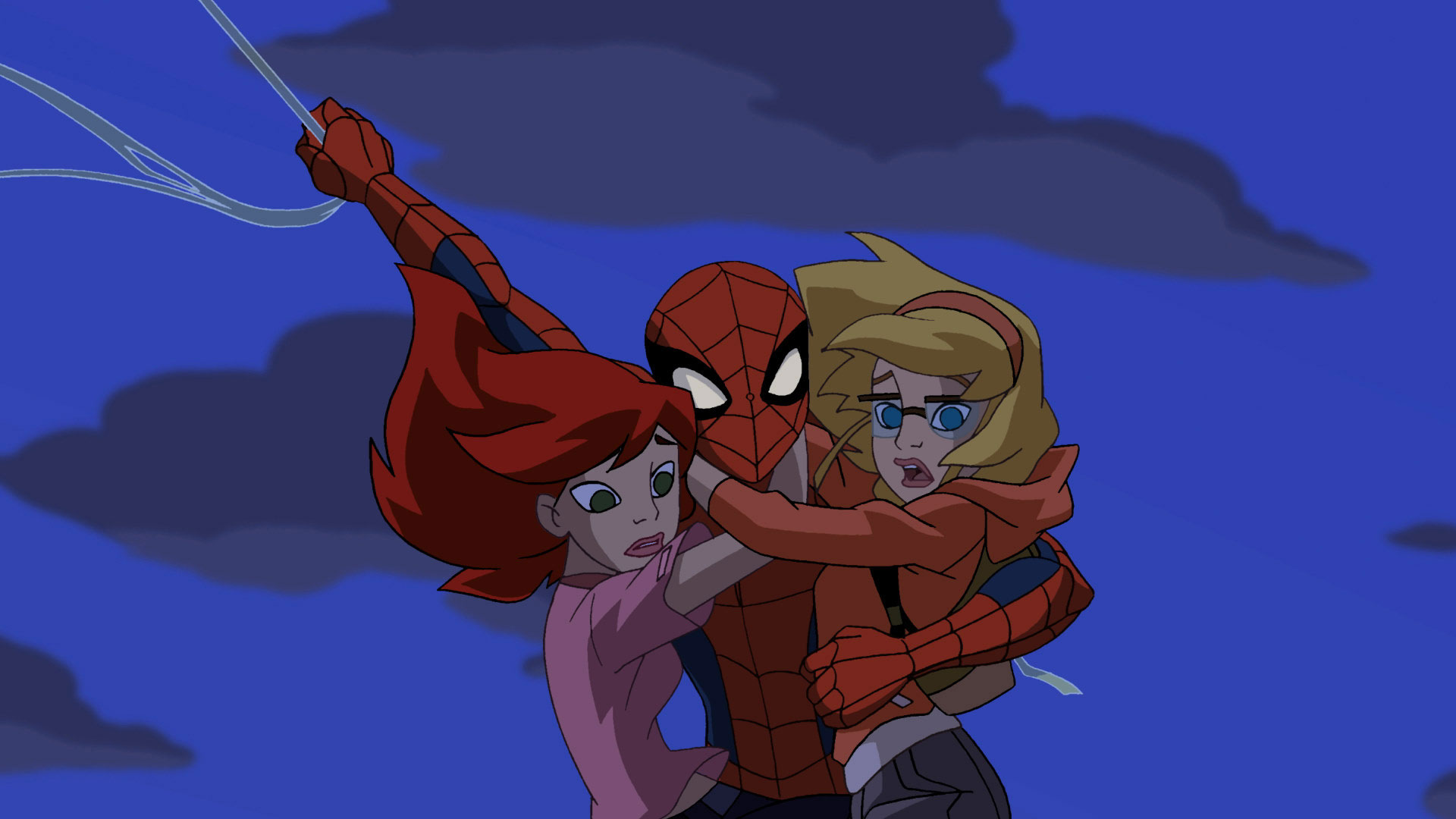 5. Spectacular Spider-Man
Spectacular Spider-Man is the best Spider-Man cartoon out there.
I grew up with the nineties and sixties series, and I love the CG animated series for its casting of Neil Patrick Harris, but Spectacular is easily the best one. Thanks in part to the work of the glorious Greg Weisman.
This series is wonderful teen drama, mixed with amazing superhero action, which is literally what you need for a Spider-Man show. Spectacular was, depressingly, cancelled early. It failed to last its planned episode quota, but holy god, is what we got incredible!
Spectacular hit the Spider-Man nail on the head, dead center. Out of all the shows on this list, it isn't the best, but it's the one I want to watch the most right now. And I would consider kicking a baby in the face if I knew it would get more episodes produced.
P.S. We'll cover another Greg Weisman show on this list, so watch for it.






  





4. Young Justice
We'll cover it right away as it turns out!
Young Justice is absolutely fantastic. It's structured, paced, and paid off like a great comic book series and oh my god, that character development! Young Justice followed, well, Young Justice, a team of superhero sidekicks including Robin, Kid Flash, Aqualad, and Superboy, among a bunch of others. And as a gigantic Wally West fan, I was incredibly overjoyed with his appearance in the show. Like, pitch perfect Wally, right there. And his relationship with Artemis? SO ADORABLE.
Also, the show's original premise, of basically sending teenagers on deniable ops, is kinda super cool. When picking a show about a teen superhero team, Young Justice is my favorite, bar none.
I was talking with someone about the show and she mentioned that it was part of the reason she got interested in comics. And she's not the only person who's told me that. That's incredible. Any media piece that can bring in new readers is one I have immense respect for.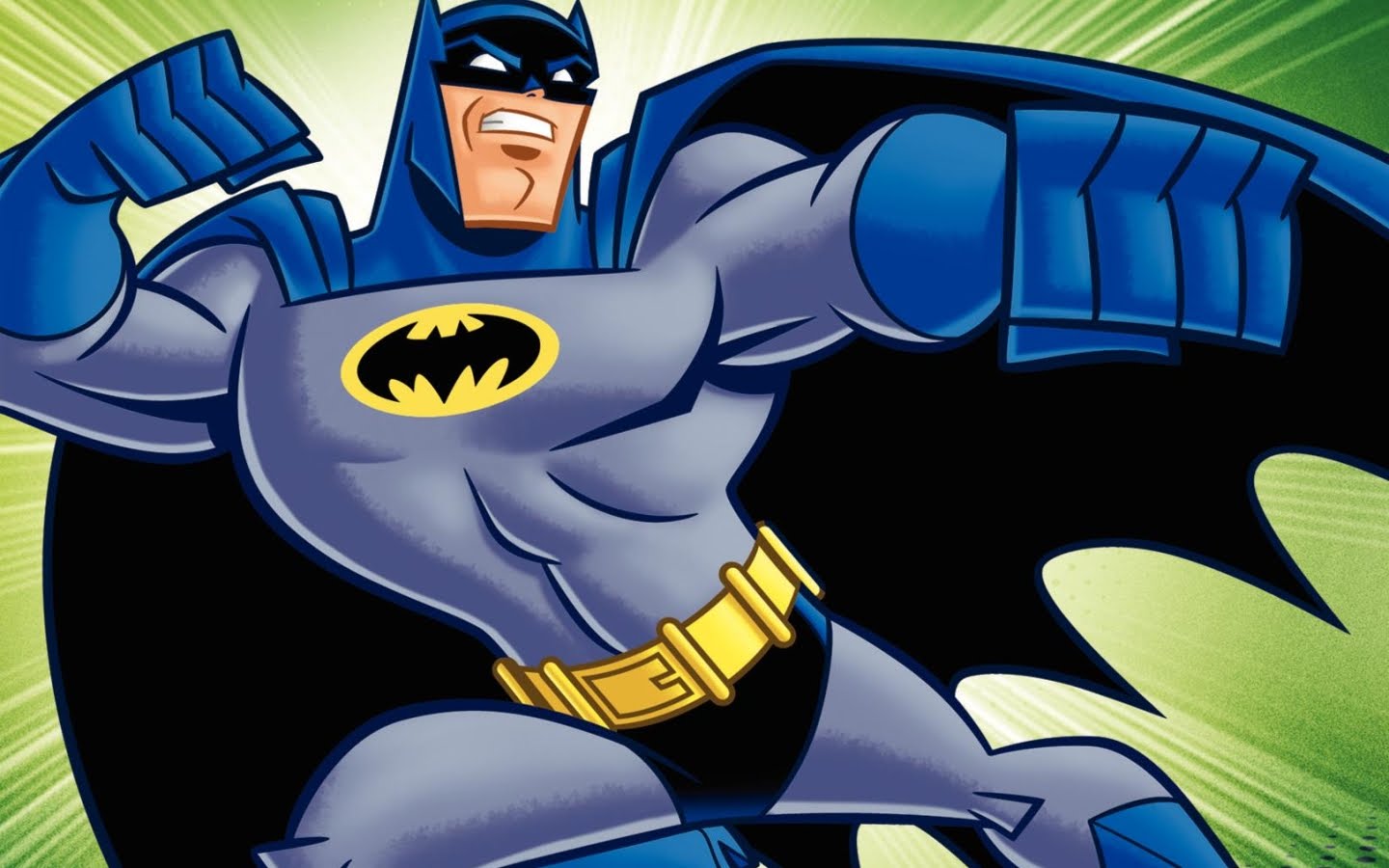 3. Batman: The Brave and the Bold
Batman: the Brave and the Bold is the Batman show we needed to exist in the late 2000s. After the intense seriousness and pitch black darkness of the Nolan films, it was time for the pendulum to swing back in the other direction.
And with that swing, we got the Brave and the Bold, a show that's a hardcore love letter to seventies and early eighties DC comics. The series follows Batman as he teams up with the various heroes of the DCU to face off against new and different threats.
The Brave and the Bold gave us the greatest adaptation of Aquaman of all time. It also knocked characters like the Doom Patrol and Bat-Mite out of the park. The Brave and the Bold loves comic books more than most people do.
Also, "Mayhem of the Music Meister" is one of my favorite episodes of any animated series ever.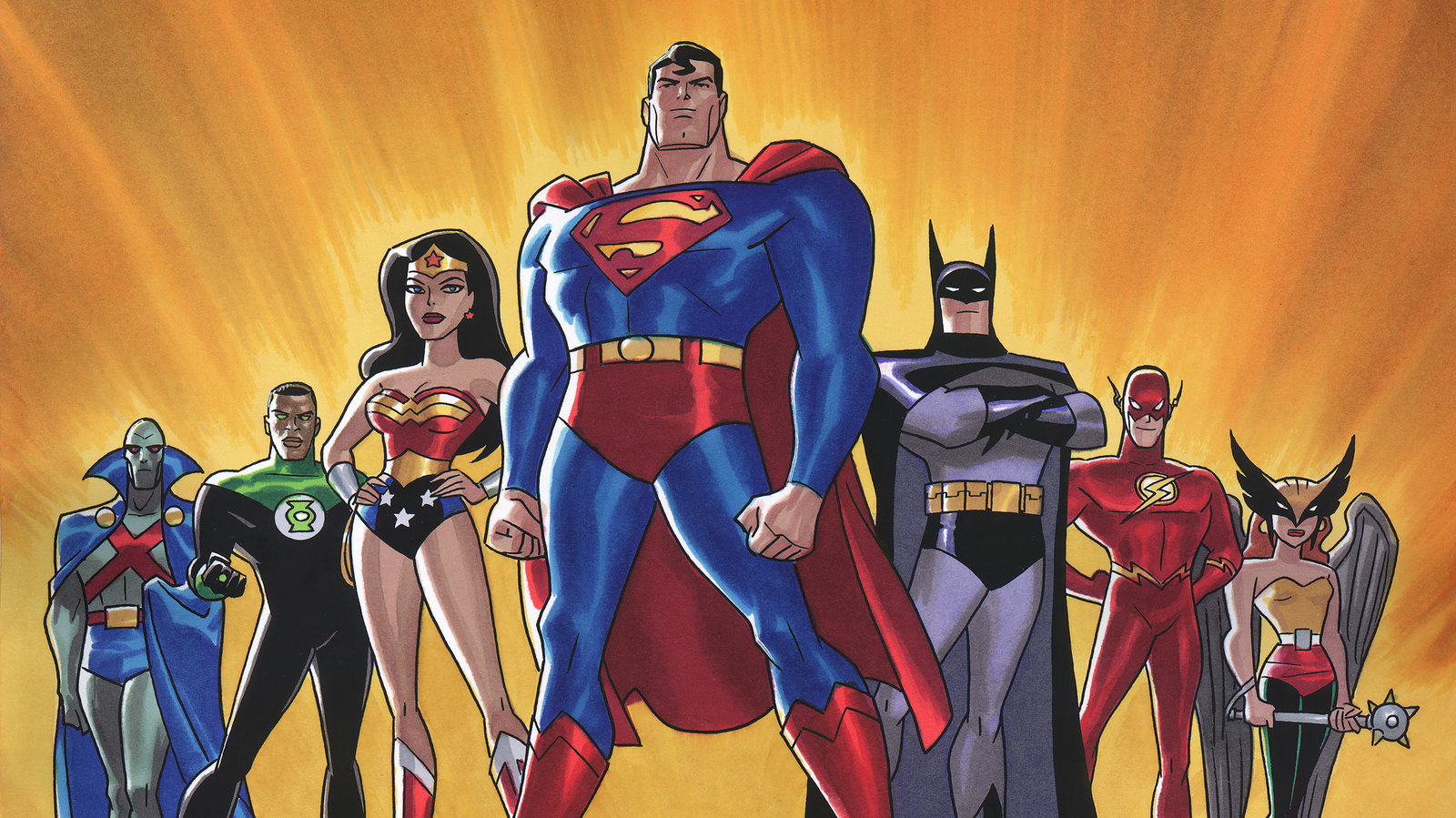 2. Justice League Unlimited
The first cartoon that absolutely nailed serialized storytelling in superhero cartoons.
I liked Justice League, but I always felt JLU was where the show hit its stride. The influx of new characters meant dudes like Booster Gold and The Question got major spotlights with incredible results.
JLU was home to some incredible ongoing storylines, especially the CADMUS arc. Oh, and if you can watch "The Great Brain Robbery" without laughing your ass off, I'm sorry to tell you this, but you don't have a human soul. Again, this was very much due to the writing staff. Writers like Gail Simone and Dwayne McDuffie crafted wonderful episodes that kept the show feeling like a good comic book, and not a pale imitation of one that's just okay.
And seeing Bruce Timm's artistic style applied to so many characters is perfection. An amazing show, with a true lasting impact.

1. Batman: The Animated Series
If you thought this list would have any other number one, I don't know what to say. "You were wrong", maybe? I dunno.
But not only is Batman: the Animated Series my favorite superhero cartoon of all time, it's one of my favorite television shows ever. The style of Bruce Timm is unparalleled in its quality, and the writing, especially that of Paul Dini, is perfection.
If I could be head over heels in love with a TV show, I am with this one. The first series to really make the villains into fully realized characters, BTAS introduced Harley Quinn to the world and reinvented Mr. Freeze from scratch.
I would say this show is the purest Batman of any non-comic piece of media. Episodes like "Almost Got "˜Im", "Heart of Ice", "If You're So Smart, Why Aren't You Rich", and literally too many more to list, make this show so completely and totally incredible. Plus, there's "Mad Love" which is an incredibly important piece of television for completely different reasons. Televised perfection, or at least as close to it as we're ever gonna get.
And there we go, my favorite superhero cartoons! There were a lot to choose from so I'm sorry if your fav didn't make the list. Moderately sorry. It's still my list, after all. Love you all, talk to ya next time!