With the Hulu series firmly on track to be one of the most beloved Marvel television projects, I thought I'd dive into the original Brian K. Vaughn and (mostly) Adrian Alphona (but also with a heck of a lot of other great artists) run on the title that kicked it off. From there, I hand-selected the ten best stories produced within Runaways #1-18 (2003) and Runaways #1-24 (2005), as well as the X-Men/Runaways Free Comic Book Day Special. Vaughn's tenure with the series made the Runaways the Marvel universe institution they are today, and thank God for it. They're wonderful. And here are the highlights of the run that gave them life.
RUNAWAYS SPOILERS ARE ALL OVER THIS LIST. DON'T READ ON IF YOU DON'T WANNA SEE 'EM.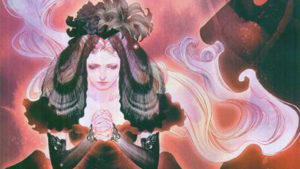 Source: marvel.com
10. Dead Means Dead
Runaways #19-21 (2005)
The penultimate story of Vaughan's Runaways tenure.
And the last arc on this list (because I'm not a huge fan of Live Fast). This one is the immediate fallout of Gert's death, and those are the best scenes in it. The ultimate high point is the scene in which Molly talks to the Leapfrog about Gert's death. I love the Leapfrog. It does not get enough love.
We also get the Runaways fighting a giant ridiculous monster, and that's pretty friggin' fun. Also, there's a nice little shot at Civil War in there. The overall themes about needing to let go of the past are good and well executed, and I'm really starting to warm up to Xavin. They're great. This is also the beginning of Chase's turn, which I don't like later on, but the degree to which it happens here is fine.
It makes sense that he'd be really damaged by Gert's death, and seeing it work out this way makes sense, even if I don't love how it works for the character.