Well, folks, Infinity War is coming up very soon. And there are a lot of characters involved we really should explore once again. After all, these characters have come so far that I want to compare where they were first adapted with what they look like now! And – trust me – there are some growing pains to be enjoyed.
                                                       Source: overmental.com
10. Star-Lord
Star-Lord! How in the hell did this dude become a household name? He started as a deeply weird comic book character who went through multiple reinventions before he found his footing post-Annihilation with the Marvel Cosmic rebranding.
That volume of Guardians of the Galaxy was popular enough that Marvel decided to fast-track it to the silver screen. And what a hit it was. But a few years before, during the final seasons of Avengers: Earth's Mightiest Heroes, they decided to go cosmic and brought in the Guardians. Star-Lord was finally given mass-media representation, and the rest is history.
Well, kinda. Technically, his first appearance was a tiny cameo in the animated Planet Hulk movie, but you try getting a paragraph out of that. After the movie, Peter was much more prominent, and he appeared on the Ultimate Spider-Man before he and the other Guardians spun off into their own animated show.
Such a weird journey to fame.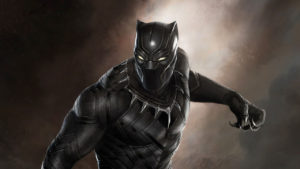 Source: comicsbeat.com
9. Black Panther
Woooo! Man, everybody loves Black Panther right now, probably because that movie was pretty darn good. But he appeared in other media first!
Specifically, T'Challa made it to the screen in 1994's Fantastic Four animated series, which was appropriate, because he did make his first appearance in an issue of the FF comic book. This episode is a loose adaptation of that issue. In it, Panther summons the Fantastic Four to Wakanda to help defeat Ulysses Klaw, the dude with a sonar dish for a hand who dresses like a circus tent exploded on him. In this episode, the Panther is portrayed by"¦Keith David!! You know, the awesome actor and voice actor whose voice you'd immediately recognize? Yeah, that's him!
But the first Black Panther-starring thing was"¦Well, it depends. In theory, you could count Ultimate Avengers 2: Rise of the Panther because his name is in the title, but it would probably be the 2010 animated series based on the Marvel Knights series.
That one's pretty good!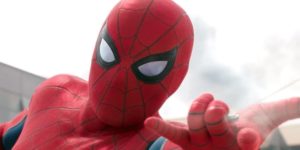 Source: gamesradar.com
8. Spider-Man
Spider-Man, Spider-Man, does whatever a Spider can. and he's in a lot of media. Like, a metric ton.
His first appearance is pretty easy to find, since it's the 1967 Spider-Man cartoon, the one that gave us that classic theme song we all love and have playing in our heads 24/7. The show itself is"¦Look, I know it was the 1960s, but good Lord. TV animation budgets back then sure were small. Like, it's a fun novelty, but it's incredibly hard to watch.
Spider-Man and His Amazing Friends was way better. Hell, even the bad '90s cartoon is a thousand times better. His first live-action appearance was on the beloved '70s children's television program The Electric Company. The segments were called Spidey Super Stories, and they inspired a similarly titled kids comic series that's totally worth reading.
The first live-action portrayal that was actually in a show titled Spider-Man was the live-action TV program that began in 1977 and starred Nicholas Hammond. It wasn't great.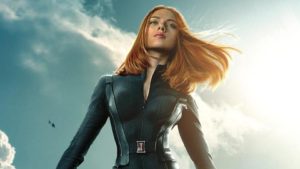 Source: hobbyconsolas.com
7. Black Widow
I really hope we get that Black Widow solo movie they keep promising us. It would be super awesome; she's a fantastic character, and she deserves a bigger, brighter spotlight.
There were some portrayals outside of the comics before she first popped up in Iron Man 2, including a first appearance in an Iron Man segment of the Marvel Super Heroes Show that was based on her early appearances as a villain. The show was a contemporary of the 1960s Spider-Man show, and it boasted similar animation.
They were pretty similar to the original comic stories, but we almost got live-action Widow waaaaaaayyyyy before the MCU. In 1975, Marvel attempted to get a live action Daredevil and Black Widow show off the ground, adapted from the duo's running team up in DD's book at the time.
Who woulda played Black Widow? Why, Angie Bowie, that's who. Weird, huh?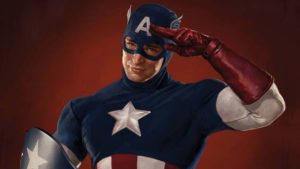 Source: relevantpublications.com
6. Captain America
Well, this one is weird, too.
As many of you know, Captain America is waaaaaaay older than any of these other characters. He came about in the Golden Age of film serials. And, look, some of these adaptations aren't 100 percent faithful, but film serials did not give one solitary s**t about accurate adaptations. Don't believe me? Well, the Captain America serial from 1944 tells the story of Captain America, aka District Attorney Grant Gardner, and his fight with his arch-nemesis The Scarab, who's trying to acquire the device known as the Dynamic Vibrator.
I did not make a word of that up.
So it's safe to say that the Chris Evans version is a better adaptation. His first appearance in non-comics media after coming out of the ice was on that good ol' Marvel Super Heroes Show, in which stories from Tales of Suspense were adapted in glorious stutter animation based on gorgeous Kirby art.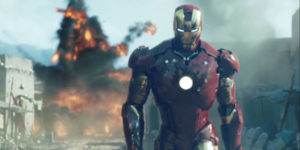 Source: digitlspyuk.com
5. Iron Man
Tony Stark will make you feel, he's the cool exec with a heart of steel.
Yup. Iron Man launched the MCU to the lofty heights it now occupies, but he wasn't always this beloved or reknowned.
His first appearance was on – you guessed it – the Marvel Super Heroes show. Maybe I should go into that a little bit,  since it keeps coming up. The show was composed of three rotating seven-minute segments per episode, and each segment featured a different Marvel character.
The characters they chose to use were Iron Man, Captain America, The Incredible Hulk, Thor, and – shockingly – Prince Namor the Sub-Mariner. Ah, yes, everyone's favorite character. It's like, the Avengers, and then their friend who wears next to nothing and has cute little feet-wings.
Iron Man would go on to have his own show in the 90s as part of the Marvel Action Hour block of programming. And then, of course,  he had a movie that led to the reinvention of action movie trends.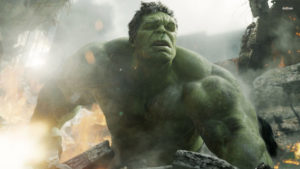 Source: comicvine.gamespot.com
4. The Hulk
The Hulk is one of the few Marvel characters to pretty much maintain a high level of popularity throughout most of the Marvel Legacy.
He didn't start out that way. No, his first comic was cancelled, but by the early 2000s, he was one of Marvel's big three, along with Wolverine and Spider-Man. He first appeared in…Dear Lord, I'm out of things to say about the Marvel Super Heroes show. I don't think there are any more things I could POSSIBLY say about the Marvel Super Heroes show.
His segments adapted The Hulk's adventures in Tales to Astonish, in which he appeared after his own book was cancelled.
But his actual rise to fame came in huge part from the late 70s/early 80s live action TV series starring Bill Bixby and Lou Ferrigno. This was the big one, and it cemented the character's popularity for decades into the future. The more you know, folks.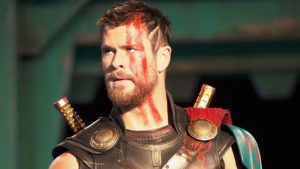 Source: fandom.com
3. Thor
Back when Thor's movie came out, everybody said the character would never work in films. I remember; I was there. But he went on to star in three films, the last of which is a nearly universally beloved fan favorite.
But again, he got his start in the world of – DEAR LORD – THE MARVEL SUPERHEROES SHOW. AAAAAHHHHHHHHH.
Okay. Okay. Here goes. Thor's segments for the cartoon were based on his appearances in Journey into Mystery, which would later be retitled as The Mighty Thor.
In live action, the Thunder God first popped up in The Return of the Incredible Hulk, in which he looked like a local circuit professional wrestler who would never make the majors. Go look up what his Hammer looked like in that thing. It is silly.
Thor had a bunch of little cameo appearances in the Marvel animated shared universe of the 90s. He never popped up in Spider-Man, strangely enough, but he had hard appearances in Fantastic Four and Incredible Hulk, and a sorta cameo in X-Men.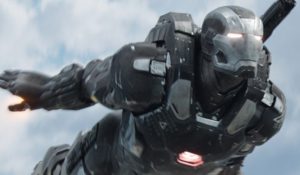 Source: thathashtagshow.com
2. War Machine
James "Rhodey" Rhodes has been through a lot lately.
The comic character died kind of pointlessly in Civil War 2, and his film counterpart went through a grievous injury that left him paralyzed without the suit. In comics and film, Rhodey was introduced as Tony Stark's normal buddy at first, but then later got to wear his own suit. Comic book Rhodey even got to sub in for Tony for a while. The Iron Man who does stuff in the original Secret Wars? Yeah, that ain't Tony Stark.
But in animation, he actually started off as pretty much his fully formed version. In the 1994 Iron Man cartoon, Rhodey was Tony's friend out of costume and the heavy duty hammer known as the War Machine in costume. The dude has pretty much been that ever since.
Some shows do take too long to get him into costume, though (cough…cough, cough…Iron Man: Armored Adventures, it really took you a whole season?).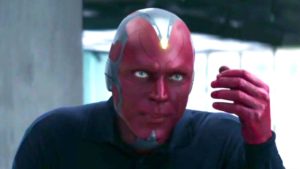 Source: pinterest.com
1. The Vision
I never in my wildest dreams thought I'd see The Vision on film. He's an android with the power to change his density, and he's often in love with a human woman.
Like, there are few Vision stories I love (with the recent Marvel maxi series as an incredibly obvious exception), but I've always liked the character. His first mass media appearance was in one of many cameos spread throughout the 90s Fantastic Four Cartoons, but he didn't get a speaking role until the short-lived Avengers: United They Stand.
This series was the first Avengers cartoon, but they were told that they weren't allowed to regularly use the three most popular Avengers. So, no Thor at all, one episode with Captain America, and an Iron Man cameo were the best they could do. Instead, we got Hawkeye, Ant-Man, Tigra, Wonder Man, Wasp, Falcon, Scarlet Witch, and Vision.
But Vision actually underwent some character development because of it, so there you go.