As the Marvel Cinematic Universe progresses, a huge backlog of characters and concepts are left floating in its wake. At this point, it's truly reached comic book levels of random s**t floating around, just waiting for some new writer to pick it up. But many characters – especially the villains – are pretty much done and gone.
Comic book movie history springs from action movie history, and action movies have shown a pretty distinct pattern of villains dying at the end of films. Iron Monger dies at the end of Iron Man (2008) because The Joker died at the end of Batman (1989) because Hans Gruber died at the end of Die Hard. It's all the same pattern.
But a handful of MCU villains pulled off the miracle of surviving their initial appearances. Some have returned, and some probably never will, but the chance is always there, and we should try to not miss out on getting more mileage out of them. So, if we're picking villains who could surprise fans with major surprise returns, I can think of a few good contenders.
WARNING: THIS LIST CONTAINS SPOILERS FOR AVENGERS: INFINITY WAR. DO NOT PRETEND I DIDN'T WARN YOU, BECAUSE I'M WARNING YOU RIGHT NOW, IN ALL CAPS, BOLD FONT, AND EVERYTHING.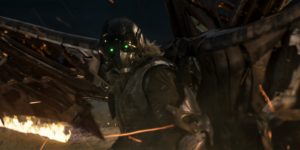 Source: screenrant.com
The Vulture
Speaking of Batman '89…Michael Keaton rules so hard.
Keaton's work made Adrian Toomes one of the best recent Marvel Cinematic Universe villains. He's both sympathetic and a total tool. He has some good points, but he's wrong about his solutions. Plus, he's the perfect depiction of a hypocritical revolutionary. Yeah, he has a point about the rich not caring about the poor, but the dude lives in a mansion and drives a luxury car. He literally complains that Tony Stark is too rich to do anything for the people other than fly around in an armored suit for his own benefit. But at the same time, he's too rich to do anything for people other than fly around in an armored suit for his own benefit.
And it's a terrifying flying armored suit. That vulture helmet is creepy as all get out, and I want to see waaaayyyyy more of it. How in the hell did they make the Vulture scary? I don't know, but they did. And he ends that movie still alive and in jail. While it he may be over his feud with Spider-Man, that doesn't preclude him from taking on some other heroes.
I have an idea of where I'd like to see him next, and while I won't reveal it now because I want to get into it in a future article, let's just say it involves justice like lightning.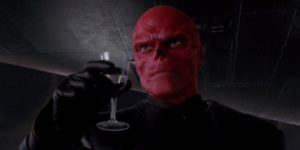 Source: cinemablend.com
Red Skull
Well, I already warned you about Infinity War spoilers. So if you're still here, I'm not taking the blame.
But that was crazy, right? Red Skull is still alive. I mean, he's a sad space hermit living on a rock and protecting a smaller, more important rock, so he's not exactly the universe's greatest threat. But, hey, he's alive. And while Hugo Weaving ain't coming back any time soon, they compensated incredibly well for that! I wish Marvel still did One-Shots, because I would absolutely love to see one about what the Red Skull does with all his free time on that lonely-ass planet.
Does he have to stay there now? And just tell people, "Sorry, dude, you're too late. Somebody already got the Soul Stone. Could you please give me a ride to a planet with Wifi? I wanna see how that whole World War II thing went."
I may be the only one who wants that.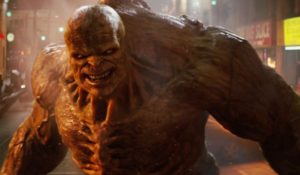 Source: cinemablend.com
Abomination
Lol, bet you forgot about this guy.
Depending on how you're counting, Tim Roth's Abomination is like the second or third-ever Marvel Cinematic Universe villain, and no one remembers him! Blonsky got pumped up on a serum that was trying to remake Captain America but it…uh…it didn't do that. Instead, it made him look like someone vacuum-sealed a Stretch Armstrong after filling it with gears. It's pretty gross.
But he lived through the end of his movie! It was mentioned on Agents of SHIELD that he was doing hard time in an Alaskan facility. But that was some time ago – before SHIELD fell, if my memory's correct. I know we don't exactly have a new Hulk movie on the horizon, but he's a big, burly villain for anyone else to punch around whenever they want.
As always, it's on the table if they want it.
Continue Next:
MCU Villains Who Could Make a Comeback in Phase 4, Part Two
MCU Villains Who Could Make a Comeback in Phase 4, Part 3