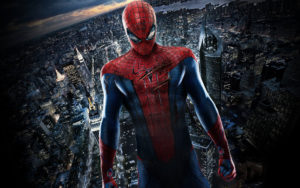 Source: talkiewood.com
2. Amazing Spider-Man, The
I… this is bad.
I don't remember this being bad. I remember liking it fine enough at the time but now… it's really bad, you guys. REALLY bad.
Spider-Man's motivating tragedy is bent and twisted into a movie where he spends most of the runtime as an angsty a**hole, the villain is badly designed and written even worse, it's full of abandoned plot threads and a shockingly bad music selection. Yeah, the score is awful and overbearing and the soundtrack picks are just misplaced. Some of the action functions well, but other than that, it's a trainwreck. The Peter's spy parents plot might be mostly saved for the sequel but it's a pointless albatross chained to this movie's neck as well. Fantastic Stan Lee cameo, though, that's a plus.
How Does It Compare To The Comics: this Spider-Man is suuuuuch a tool. He's whiney and angsty and just outright rude to everyone in the first act of the film. Andrew Garfield is doing his best, but the script he's given is horrendous. Barely recognizable as a Spider-Man movie. Although it has a few sprinkled good moments, it's overall low low quality, especially when compared to the much better Spider-Man films released before and after it (*cough cough* Homecoming *cough cough*) it rates at a…
…1 ½ out of 5 stars.