Another year of geek movies has come and gone. As always, there's a huge amount to choose from, but here are the ten best. Ranked from worst-best to best-best, consider this a year in review for nerdery at the cinema. Briefly, the list is limited to theatrically released narrative film, so animated DC projects and documentaries like Batman and Bill are all exempt. And quickly, films that were…uh…not good enough to make this list: Alien Covenant, Deathnote, and Justice League.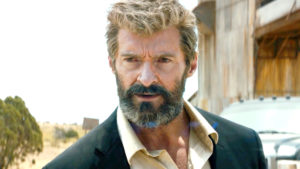 Source: lemonademagazine.com
10. Logan
You know this was a good year when Logan is barely in the Top Ten.
This movie is fantastic, and it's easily up there with the best X-Men films. It catches up with Logan years after the X-Men are done, and he's an old man taking care of another old man, Charles Xavier. He's just going about his life, trying to cause as little trouble as possible.
But when a mysterious girl with deep ties to his past comes into his life, Logan has to pop those claws and get out there one last time. This one is a really good time. It's grim and character-focused, but not afraid to be funny when necessary. X-23 is fantastic. Dafne Keen is an incredible child actress, and I hope she sticks around to make more movies.
Logan also gave us Rictor, and I'll always be happy with that. There are minor problems with some of the themes and character moments, but nothing to really write home about. Overall, a touching movie about people that's also soaked in blood and gore.