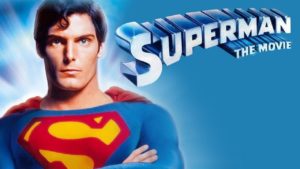 Source: youtube.com
2. Superman: The Movie
($507,484,090.02)
It's such a pleasant surprise to see how well this movie's done on this list.
Superman is one of the best comic book movies of all time, and it's easily the most important. Without Richard Donner's incredible feature, we would have precisely zero superhero movies. This one cracked the code on how to make comics work as source material for films. And what a film it is.
Christopher Reeve is easily the best Superman actor ever. His performance is so earnest and kind, but so strong at the same time. And his Clark Kent work is frigging inspired. He defined the character, and not only for film forever, but even entering into comics, as well. If you don't believe me, go look at a Gary Frank drawing of Supes. As a film, it's an incredible epic. It's long, but never too long; fun; dramatic; and – holy s**t – that John Williams score.
That main theme makes me cry and inspires me at the same time. It cry-spires me.