DC properties have been making their way to TV for decades. From Wonder Woman to Batman, and everything in between. Many of the publisher's most famous heroes (and villains) have been subject to live-action adaptations on the small screen. But after all of this time, which shows have stood the test of time? Which ones were a cut above the rest. According to Rotten Tomatoes anyway, here are the top 5 live-action DC TV shows of all time. 
Swamp Thing – 92 Percent 
This will probably not come as a surprise to viewers but Swamp Thing did quite well with critics. The dark take on the classic DC character was originally produced for the DC Universe streaming service. But the show only lasted one season. It left fans wanting more. Especially since The CW picked up the broadcast rights, introducing a wider audience to the series. Sadly, it was a one-and-done. 
Synopsis – "SWAMP THING follows Abby Arcane as she investigates what seems to be a deadly swamp-born virus in a small town in Louisiana but soon discovers that the swamp holds mystical and terrifying secrets. When unexplainable and chilling horrors emerge from the murky marsh, no one is safe."
Black Lightning – 95 Percent
The CW rescued Black Lightning from extinction. The show had originally been developed by Fox, yet the network opted not to pick it up. But it lived on and lived well. Led by Cress Williams, the series has proved to be a critical darling. Unfortunately, it will be coming to an end with season 4. But it had a good run. 
Synopsis – "Black Lightning centers on Jefferson Pierce. He made his choice: He hung up the suit and his secret identity years ago, but with a daughter hellbent on justice and a star student being recruited by a local gang, he'll be pulled back into the fight as the wanted vigilante and DC legend Black Lightning."
Watchmen – 96 Percent 
When HBO decided they were going to tackle Watchmen, it was a tall order. This is one of the most beloved stories the medium of comics has ever produced, When it was revealed that Damon Lindelof was going to craft a sequel to Alan Moore's legendary story, it seemed like a nearly impossible task to complete. Yet, Watchmen proved to be a rousing success and was met with near-universal praise from critics. It stands as one of the most beloved DC Comics adaptations of the modern era. 
Synopsis – "Set in an alternate history where masked vigilantes are treated as outlaws, Watchmen embraces the nostalgia of the original groundbreaking graphic novel of the same name while attempting to break new ground of its own."
Doom Patrol – 96 Percent 
Of all the things that could have been chosen as original programming for the now-defunct DC Universe streaming service, Doom Patrol seemed like an odd choice. It's a relatively obscure group and not one that brings in many marquee names. Yet, the series truly works and stands as perhaps the greatest thing to come from DC's standalone streaming service. Luckily, it will live on over at HBO Max for at least another season. 
Synopsis – "DOOM PATROL reimagines one of DC's most beloved groups of Super Heroes: Robotman aka Cliff Steele (BRENDAN FRASER), Negative Man aka Larry Trainor (MATT BOMER), Elasti-Woman aka Rita Farr (APRIL BOWLBY) and Crazy Jane (DIANE GUERRERO), led by modern-day mad scientist Niles Caulder aka The Chief (TIMOTHY DALTON).
Each member of the Doom Patrol suffered a horrible accident that gave them superhuman abilities, but also left them scarred and disfigured. Traumatized and downtrodden, the team found their purpose through The Chief, coming together to investigate the weirdest phenomena in existence. Following the mysterious disappearance of The Chief these reluctant heroes will find themselves in a place they never expected to be, called to action by none other than Cyborg (JOIVAN WADE), who comes to them with a mission hard to refuse. Part support group, part Super Hero team, the Doom Patrol is a band of superpowered freaks who fight for a world that wants nothing to do with them."
Wonder Woman – 100 Percent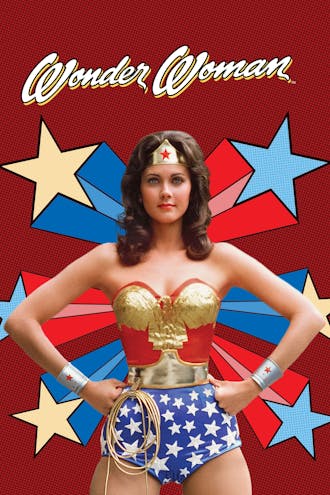 This may come as a surprise but, per Rotten Tomatoes, no DC TV show has scored better with critics than Wonder Woman. The 1970s TV series featured Lynda Carter in the lead role, decades before Gal Gadot would bring the character to the big screen. While it may not hold up in every way to modern scrutiny, this stands alone as a landmark moment in the history of DC television. Carter has also earned a great deal of respect in the ensuing decades. The actress later returned to the ArrowVerse to play the president on Supergirl. 
Synopsis – "With the strength of Hercules, the wisdom of Athena, the speed of Mercury and the beauty of Aphrodite, she's Wonder Woman. Beautiful Amazon princess Wonder Woman (Lynda Carter) travels to 1940s America disguised as Diana Prince, assistant to handsome but trouble-prone Major Steve Trevor (Lyle Waggoner). Using her golden belt, which imbues her with astonishing strength, her bullet-deflecting bracelets, a golden lasso that dispels dishonesty and an invisible supersonic plane, Wonder Woman combats evil. Based on Charles Moulton's comic book character known to millions of fans throughout the world, this exciting series brings the strong and sexy goddess to life–Wonder Woman." 
So what do you think? Do you agree with the critical consensus? Did your favorite make the cut? Join in on the conversation over on Facebook or Twitter!