In Nightwing #100, Batman's first Robin confronts one of his worst enemies and settles their score.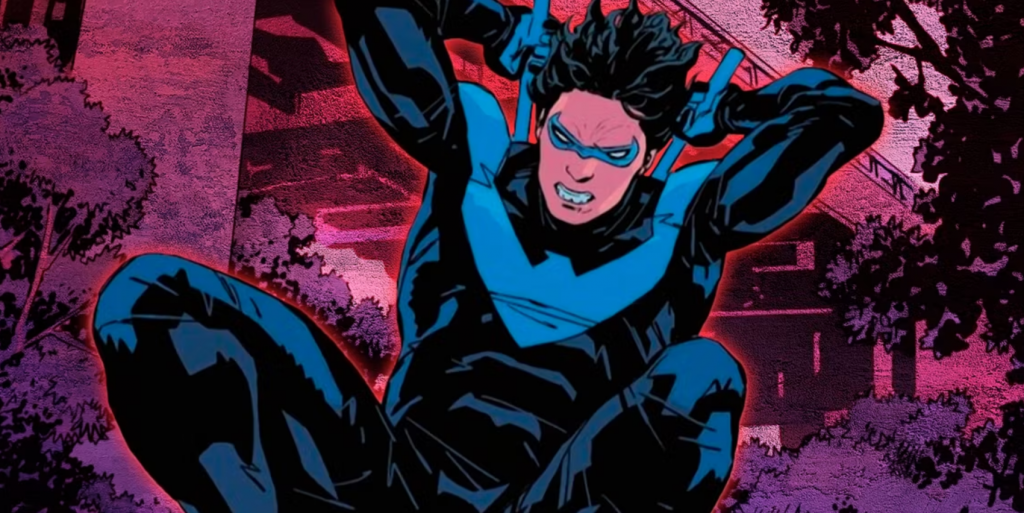 Throughout his decades-long career as a costumed crime-fighter, Dick Grayson, also known as Nightwing, has faced some of the most dangerous and ruthless villains in the DC Universe. Despite battling against interdimensional beings and world-ending threats, the cybernetically enhanced KGBeast left a lasting impression on Grayson and left unfinished business between them. In Nightwing #100, Grayson finally has the chance to settle the score with KGBeast and determine once and for all who will come out on top. The outcome of this confrontation has the potential to change the course of the DC Universe, making it a critical moment in Nightwing's crime-fighting career.
As the sun sets in Bludhaven in Nightwing #100, Heartless, the notorious serial killer, violently breaches the city's prison. This releases some of the most dangerous criminals, but the worst among them has a singular target: former Robin, Dick Grayson, aka Nightwing. KGBeast, the cyborg assassin has been waiting for this moment to settle his score with his arch-nemesis. With Bludhaven in turmoil, Nightwing sees this as a chance to demonstrate his exceptional skills and outmaneuver KGBeast once and for all.
Nightwing Finally Settles His Score With the KGBeast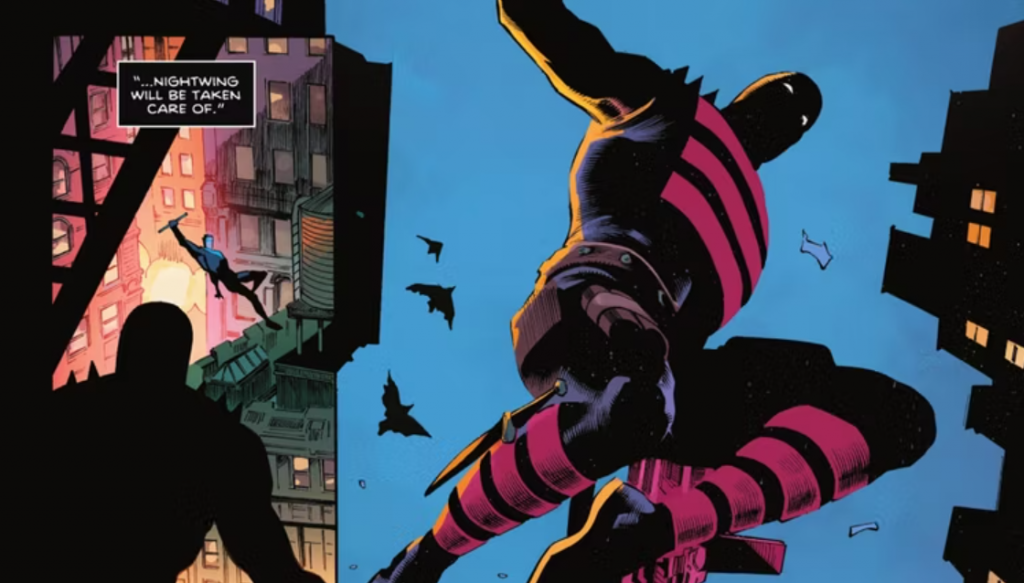 Anatoli Knyazev, also known as the KGBeast, has made a name for himself as a deadly assassin in the DC universe. With his Soviet agent background and augmented abilities, he can easily handle life-or-death situations. As the KGBeast, he has taken down numerous victims and established himself as a notorious villain. However, one stain on his otherwise impressive career is his repeated failed attempts to defeat Nightwing, Batman's former sidekick. In 2014, the character's current iteration made his first appearance in New Suicide Squad #2 (by Sean Ryan and Tom Derenick). Now, he has set his sights on finally eliminating his biggest obstacle. Nightwing, on the other hand, is ready to demonstrate his capability and defeat KGBeast once and for all.
KGBeast's mission to kill Nightwing on behalf of Bane was fueled by a desire to destroy Batman psychologically. But, with a single gunshot to Nightwing's head, KGBeast seemingly achieved his goal. However, the encounter had lasting effects on both KGBeast and Nightwing. Nightwing survived but temporarily lost his memory, while KGBeast was forced to sever ties with his old life in order to escape Batman's wrath. Instead, Batman hunted KGBeast, paralyzed him, and left him to die in the snow. Despite surviving, the failure of his original mission only fueled KGBeast's hatred for Nightwing. Yet, despite multiple attempts, KGBeast has never succeeded in killing Nightwing. Instead, it is Nightwing who continues to prove why he is the superior fighter.
Nightwing will not let the opportunity to defeat KGBeast slip by, as settling the score with the man who almost took his life is a priority. In their previous confrontations, KGBeast has become even more determined to kill Nightwing. However, Nightwing's victory over KGBeast will only increase the villain's hatred towards him, but Dick Grayson is ready to prove why he always emerges as the victor.
This doesn't diminish KGBeast's capabilities as a dangerous villain, but Nightwing has grown into a superior hero since their first encounter. Despite facing tragedy, Dick has developed into an optimistic person and taken on the mantle of heroes who once seemed irreplaceable. Meanwhile, KGBeast remains trapped by his involvement with the Suicide Squad, imprisonment, or a consuming resentment, showing no signs of progress.