In Immortal X-Men #10, the unexpected mutant keeps Hope alive for Krakoa's members by proving his worth.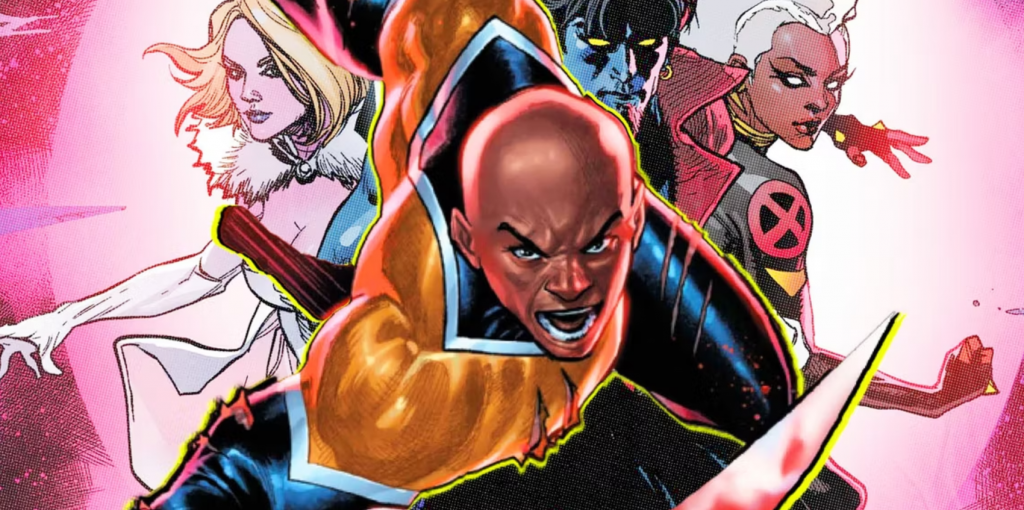 Recent years have seen the X-Men push their limits, as the potentially doomed Krakoa Era has allowed mutant heroes to flourish in unexpected ways. Some former villains have transformed into dedicated heroes, while others have discovered radical new uses for their abilities or skills, contributing to the expansion of the mutant nation. One particular mutant, however, has been making a big name for himself, and his latest feat may earn him the highest level of respect in Krakoa.
Initially, the death of Hope Summer seemed to cut off the X-Men's access to resurrection, but Synch changed that in Immortal X-Men #10 (by Kieron Gillen, Lucas Werneck, David Curiel, and VC's Clayton Cowles). Synch promptly restored Hope and some other major mutants to life, enabling him to take Hope's place in the Five, even if only temporarily. This makes Synch one of Krakoa's most crucial mutants.
Hope Summers has always held a significant role in the Marvel Universe's mutant corner. The events of House of M and Decimation set the stage for her birth and the return of the X-Gene, making her a central part of the Five – the mutant technology enabling the X-Men to easily and quickly resurrect. But Mister Sinister's killing of Hope in Immortal X-Men #9 (by Kieron Gillen, Michele Bandini, David Curiel, and VC's Clayton Cowles) raised doubt about all that. Her sudden and violent death seemed to remove the X-Men's ability to revive people, as her ability to duplicate and enhance the powers of the rest of the Five was what ensured successful resurrections.
Luckily, Synch, a Generation X member who died at the end of the series, was one of the first resurrected in the Krakoa Era. Upon his revival, the power mimic demonstrated his full potential, serving multiple terms on the democratically elected X-Men roster. Synch voluntarily tries to replace Hope, revealing through his efforts that he lacks Hope's capability. However, he proves competent enough to fill Hope's place in the roster, and the Five successfully resurrect Hope, along with Exodus, Xavier, and Emma Frost, who was similarly murdered. This restores the resurrection to Krakoa at a crucial time for the heroes.
Synch's latest act is a big moment for him, potentially his most significant contribution to Krakoa yet – a remarkable achievement given his outstanding record since his resurrection. Since his revival, Synch went on a mission to the Vault to gather intel on a significant threat to the world, spending centuries there with Wolverine. He has been a crucial player on the current X-Men roster, collaborating with Cyclops to reveal Doctor Stasis, aligned with Orchis, as one of the Mister Sinisters roaming the Marvel Universe. He held his own against the likes of an uncontrolled Venom during Dark Web and continuously proved himself as a valuable member of the team.
Considering his relative obscurity after his death at the end of Generation X's original volume, Synch has swiftly established himself as a formidable and crucial mutant for Krakoa's future. This is likely to escalate now that Synch has been confirmed as a possible replacement for Hope Summers in the event of her death, ensuring that the X-Men still have access to resurrection even in times of crisis. With Hope receiving religious veneration, it's possible that Synch may also receive a similar increase in recognition. It's a significant moment for a hero who has flourished in recent years, and people hope that this growth will continue, even if the "Fall of X" storyline brings the Krakoa Era to an end.