It's safe to say that after her big evil reveal in Doctor Strange in the Multiverse of Madness, Scarlet Witch fans have never seen her in such a powerful position. Wanda was previously only seen moving and blasting objects with her Chaos Magic. In the original Disney+ series WandaVision, her abilities reached new heights when she reanimated an entire town and its people into a sitcom-like utopia where she and Vision could live as they chose, with children included. As Wanda Maximoff's power grew tremendously and she sent her consciousness across several universes in search of one in which her children were real, this setting became more real than anybody could have anticipated.
Many viewers of Doctor Strange 2 were disappointed that Vision wasn't included. The new white Vision, complete with all of the original's data, is somewhere in the MCU. In addition, many people were taken aback to learn that Paul Bettany's face had not been spotted in any world. If the new Vision were in better mental health, fewer people would have died trying to stop Wanda. Why wasn't Vision more present given that the sorceress' actions in the film were driven by sorrow? Finally, why wasn't Wanda worried about reuniting with him and the kids?
Why Didn't Wanda Look For Vision?
In Doctor Strange 2, Wanda ignored her cybernetic boyfriend because she was focused on something else. So great was her sorrow at losing Vision that she cast a hex on Westview in WandaVision, but why wasn't Vision a part of the plan when she first set out on her rampage across the Multiverse? Motherly instinct may be to blame, as suggested by Elizabeth Olsen. The actress told Collider that even in the best of relationships, a mother's priorities are her children, which is why she hasn't been looking for Vision. Wanda may have finally accepted Vision's death at the end of the Disney+ miniseries, but her children were very real to her in Westview. Losing them would be more heartbreaking than losing her lover, and it would destroy her moral compass. You should also remember that Wanda in the film was affected by the Darkhold. Her pain and fury were focused on one thing: retrieving her children; yet, that doesn't mean she wouldn't go looking for Vision as well.
Why Was Vision Not Seen in Other Universes?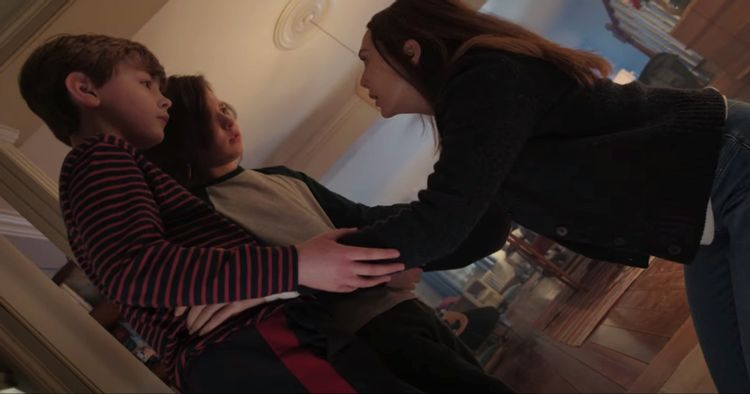 Nothing happens by chance in the movie industry. In Doctor Strange 2, none of the alternate dimensions included vision. Wanda wanted nothing more than to reunite with her children, but they were never seen with Vision, who was their biological father in WandaVision. And Olsen told Collider that it was decided that her character would only look for a world where she and her kids lived.
The couple parted ways. They're physically split up. There's a good reason she isn't sporting a wedding band. I'm into that sort of thing. We thought it was cool that she was going out by herself. This is Elizabeth Olsen, by the way.
If Wanda's scheme had been successful, she might have been forced to replace her variant and become the mother of her boys. Wanda probably decided to leave home without Vision so she wouldn't have to choose between her parents. Vision is a powerful and intelligent being, after all. It's possible that if he realized that someone else was using his Wanda, he would have taken revenge. Wanda had a difficult enough time putting an end to Vision in Avengers: Infinity War. It might have hurt even more to have to do it again, this time as an adversary her beloved didn't know about. In addition, Wanda may have matured enough since the loss of her Vision to realize that she may never find the same love from any variation again. To her, it would be nothing more than a facsimile of what she previously had. While she never considered her sons to be genuine people, she understood that they might as well be if she were to eliminate their biological mother.
Will We Ever See Vision Again?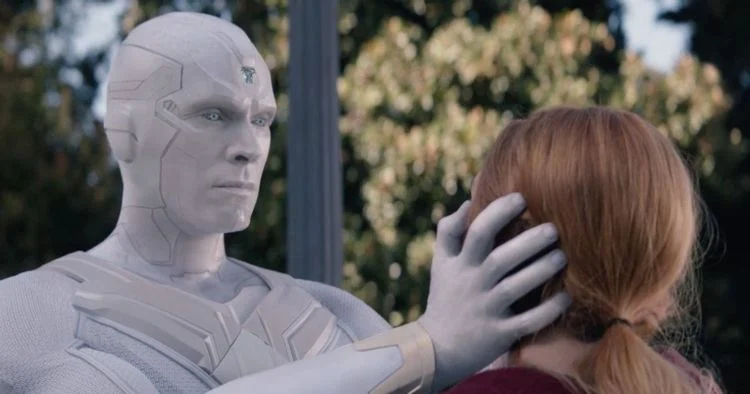 You can find the White Vision. In fact, Marvel doesn't release a character to the public unless they have a specific purpose. The hex-copy of Vision had implanted his memories into the new robot, essentially recovering the original. White Vision's eyes returned to their human-like clarity, and he screamed, "I am Vision," before he rocketed off into the void. To find out if the original Vision has been entirely restored, fans will have to wait for his return. And he isn't in the Multiverse of Madness since not every time disaster strikes, all the Avengers are on hand to save it. If he hasn't already, Vision might be out there in the world seeking to rediscover his true identity. It's possible he's also trying to make sense of the mayhem that is the multiverse. Eventually, we'll figure out what's going on with his absence, but for now, it's a big mystery. There is a lot of hope that Wanda is still alive, therefore it's likely that Vision will track her down wherever she is. Although it's unlikely, she probably hasn't died. With the conclusion of Multiverse of Madness, many unanswered mysteries remained, despite the fact that the death of an Avenger is irrefutable proof of that person's passing. Plus, Scarlet Witch movie credit is said to be coming to Olsen. Before then, we might catch a glimpse of Vision in films like Thor: Love and Thunder, She-Hulk, or possibly something that hasn't even been confirmed yet. Wanda and Vision will eventually get back together.