After she was revealed to be the big bad in Doctor Strange in the Multiverse of Madness, it's safe to say that fans have never seen the Scarlet Witch more powerful. In the past, Wanda was seen just using her Chaos Magic to move and blast things. The Disney+ original WandaVision saw her powers reach significant new heights when she reanimated an entire town and its people into a sitcom-like utopia where she and Vision could live together as they wanted, with children included. This place became more real than anyone could have ever imagined as Wanda Maximoff would exponentially increase her power to send her mind across multiple universes to find one in which her children were real, eliminating any threat that would get in her way.
Upon seeing Doctor Strange 2, fans were quick to point out the absence of Vision. The new white copy of the android is floating around the MCU somewhere with the original Vision's memories. Moreover, many were surprised that the visage of Paul Bettany wasn't at the very least seen in any universe. It's not known what the mental state of the new Vision is, but he could have been instrumental in stopping Wanda with far fewer fatalities. Considering much of the sorceress' doings in the film were motivated by grief, why wasn't Vision more present? Furthermore, why was Wanda not concerned with finding him and her children?
Why Didn't Wanda Look For Vision?
Wanda's one-track mind in Doctor Strange 2 excluded her cybernetic lover. Her grief at losing Vision was strong enough to lead her to hex Westview in WandaVision, but why wasn't he a part of the plan when she started her rampage through the Multiverse? According to Elizabeth Olsen, it may be due to maternal instinct. In an interview with Collider, the actress explained the reasoning for not searching for Vision, and said in the happiest of marriages, the children are the most important thing to a mother. There were indications at the end of the Disney+ miniseries that Wanda had fully come to terms with the loss of Vision, but her children were very real to her while in Westview. To have them ripped from her would be even more painful than losing the love of her life, so much so that it would completely shatter her sense of morality. Also, take into account that Wanda was influenced by the Darkhold in the film. Her rage and pain were only amplified at the one goal of getting her kids back, but that isn't to say that she was never going to look for Vision as well.
Why Was Vision Not Seen in Other Universes?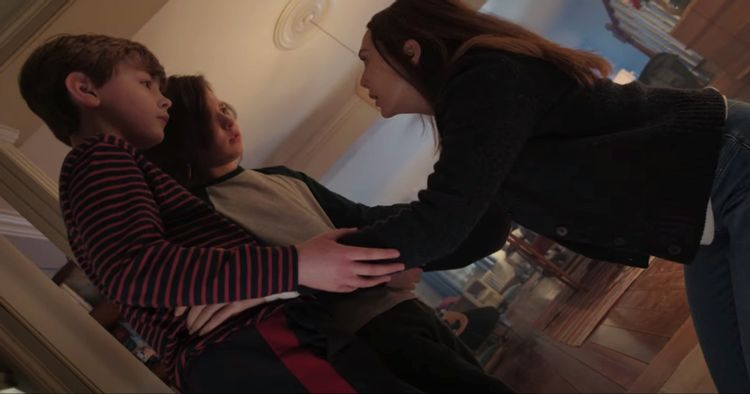 When it comes to making movies, nothing is ever done by accident. Vision was not seen in any of the universes traversed in Doctor Strange 2. Wanda was only interested in getting her kids back, but they were never with Vision, who likely would have been their father as he was in WandaVision. Olsen also revealed to Collider that the decision was made for her character to only seek out a universe where it was just her and her kids.
They got divorced. They're separated. She's not wearing a wedding band for a reason. Like those kinds of things. We liked the idea of her being on her own." – Elizabeth Olsen
Had Wanda's plan succeeded, she may have had to remove her variant to take her place as her sons' mother. The choice to pursue a place without Vision was likely made so that Wanda could avoid fighting both parents. After all, Vision is a being of high intellect and power. He may have seen that his Wanda had been replaced and therefore would have retaliated. It was hard enough for Wanda to kill Vision in Avengers: Infinity War. Having to do so again, but as an unknown enemy to her lover, may have been even more painful. Furthermore, Wanda may have moved on after the loss of her Vision enough to know that she may never get the same love she had experienced before from any variant. It would only be an imitation of what she once had. Her boys, on the other hand, were never physically real to her, but she saw that they could be if she removed their real mother.
Will We Ever See Vision Again?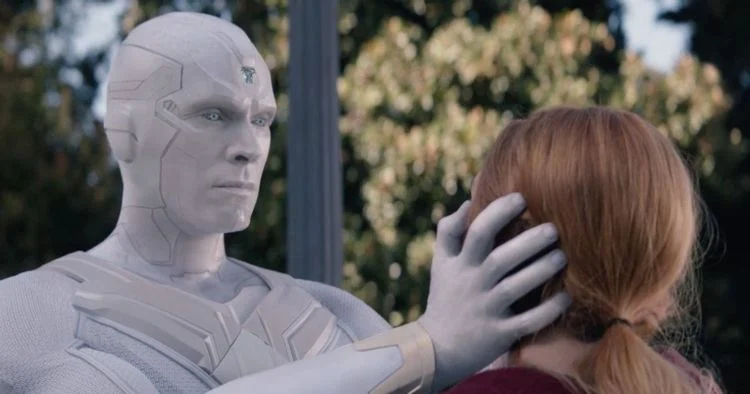 The White Vision is out there. Indeed, Marvel doesn't just put someone out into the world unless they're going to play a part. Last we saw the android, the hex-copy of Vision had implanted his memories into the new robot, thus restoring the original, to some degree at least. Before White Vision blasted off to parts unknown, he exclaimed, "I am Vision," as his eyes reverted to their original human-like clearness. Fans will have to wait for his return before knowing if the original Vision has indeed been fully restored. As for why he isn't in Multiverse of Madness, not all the Avengers are always present for calamity. Vision could be out in the world trying to fully regain who he once was, assuming he hasn't already. He could even be grappling with the multiversal chaos in his own way. His absence will likely be explained in the future, but until then, it is vast and open. Given the heavy speculation that Wanda may still be alive, Vision will likely find her wherever she finds herself. She likely hasn't perished, however. When an Avenger dies, there is no question that they're gone, and the ending of Multiverse of Madness left a lot of questions. What's more, rumors suggest that Olsen will be getting a solo Scarlet Witch movie. Until then, we could see Vision in other projects like Thor: Love and Thunder, She-Hulk, or even a project yet to be announced. Either way, a reunion between Wanda and Vision is coming.