Victoria Montesi, who was initially conceived of as the gay daughter of an Italian Priest, made her debut in the anthology Darkhold: Pages From the Book of Sins volume 1 issue 1 in the year 1992. (by Christian Cooper, Richard Chase, and Mark McKenna). Not only was she one of the first lesbian characters created by Marvel, but her sexuality was really a factor in the narratives of her adventures. Due to the fact that her father was a religious guy, he does not accept her and believes that she is not suitable to carry on his tradition. Later in life, Victoria pursued a career in medicine, but she faced discrimination in the field because her mother was born in the United States. Later on, she became a part of the Midnight Sons, a group that was destined to vanquish a formidable foe, and she took her rightful place among their ranks.
When Victoria, along with her roommate and lover, finally gets back to their apartment, they open their door, and an explosion occurs, sending Victoria to the hospital. She awakens to find her father, Vittorio, speaking with her doctor and an Interpol agent named Sam Buchanan about how the Montesi family is tasked with guarding the Book of Sins (also known as the Darkhold) due to their invulnerability to evil energies. However, she has been keeping the fact that she has been seeing terrifying visions, which is an indication that her powers are beginning to emerge, a secret from everyone. In a nutshell, she is able to pick up on the presence of other people browsing the pages of the Darkhold. At the same time, Ghost Rider has a vision of Lilith, a demon sorceress, arriving, and he immediately sets out to assemble a group of people who are capable of battling her.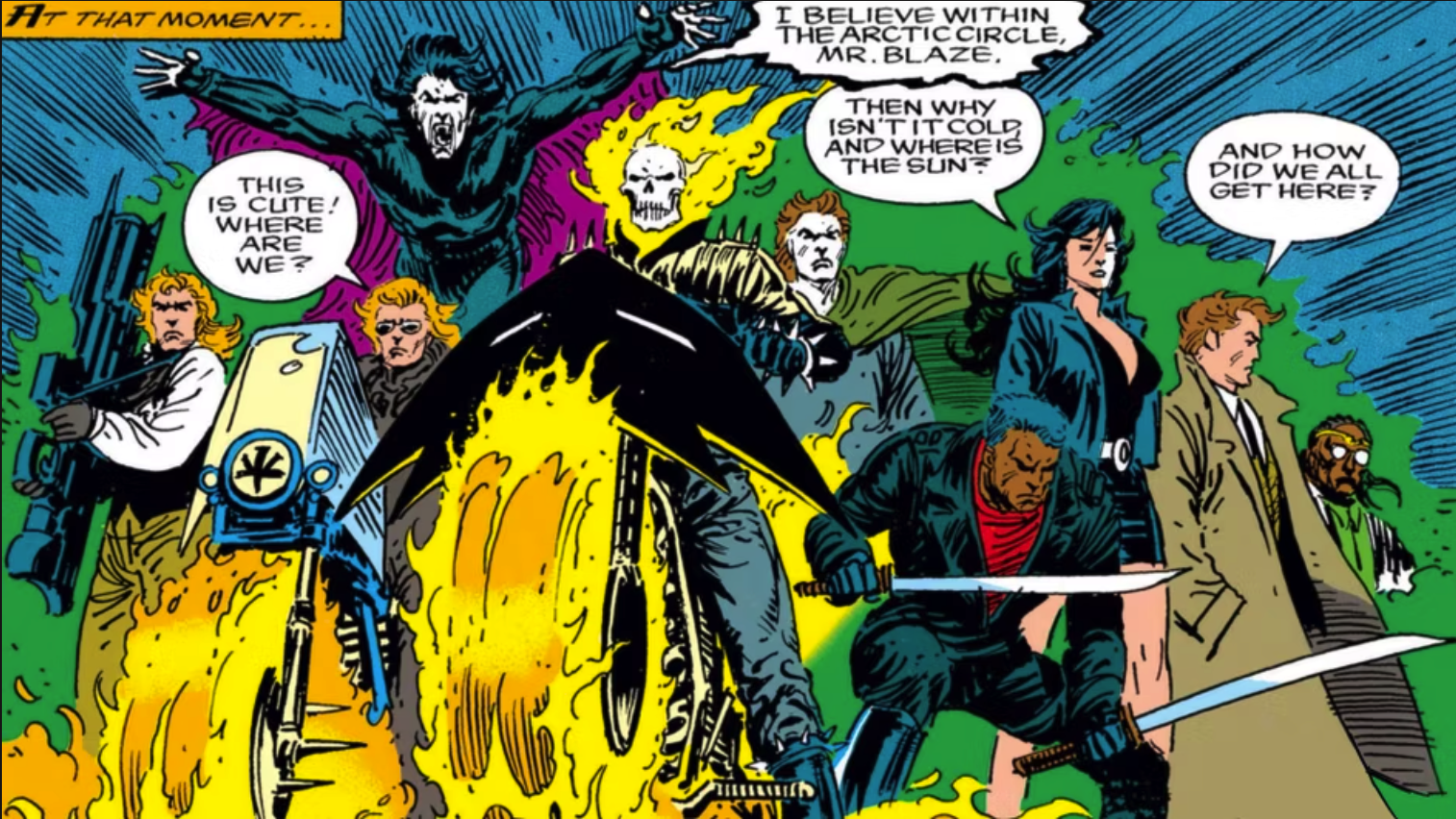 When Victoria finds out that her partner has been paralyzed, she immediately checks out of the hospital. She is assaulted by agents of the Darkhold, but Buchanan comes to her rescue just in time. She then makes her way to New York City, where she believes she will be able to uncover the meaning behind her visions. After they have arrived, they travel to a manor that Victoria has seen in her dreams and there they are greeted by Professor Louise Hastings, an old friend of Victoria's father's. After some time has passed, Ghost Rider shows up at the scene. The formal formation of the Midnight Sons, who later engage in numerous battles against Lilith, takes place.
There were a total of nine heroes on the initial team, which included not only the aforementioned individuals but also Morbius, Blade, Hank Drake, and Hannibal King. Doctor Strange was the one responsible for bringing them all together. As Lilith's servants sought to destroy those who had been foretold to stand against her, each member of the Nine, as they were originally referred to, was targeted in their own right. Following their victory over the demon, the members of the Nine remained only tangentially related to one another. In spite of this, new subgroups emerged, such as the Midnight Sons and the Darkhold Redeemers, both of which Victoria had joined and been a member of.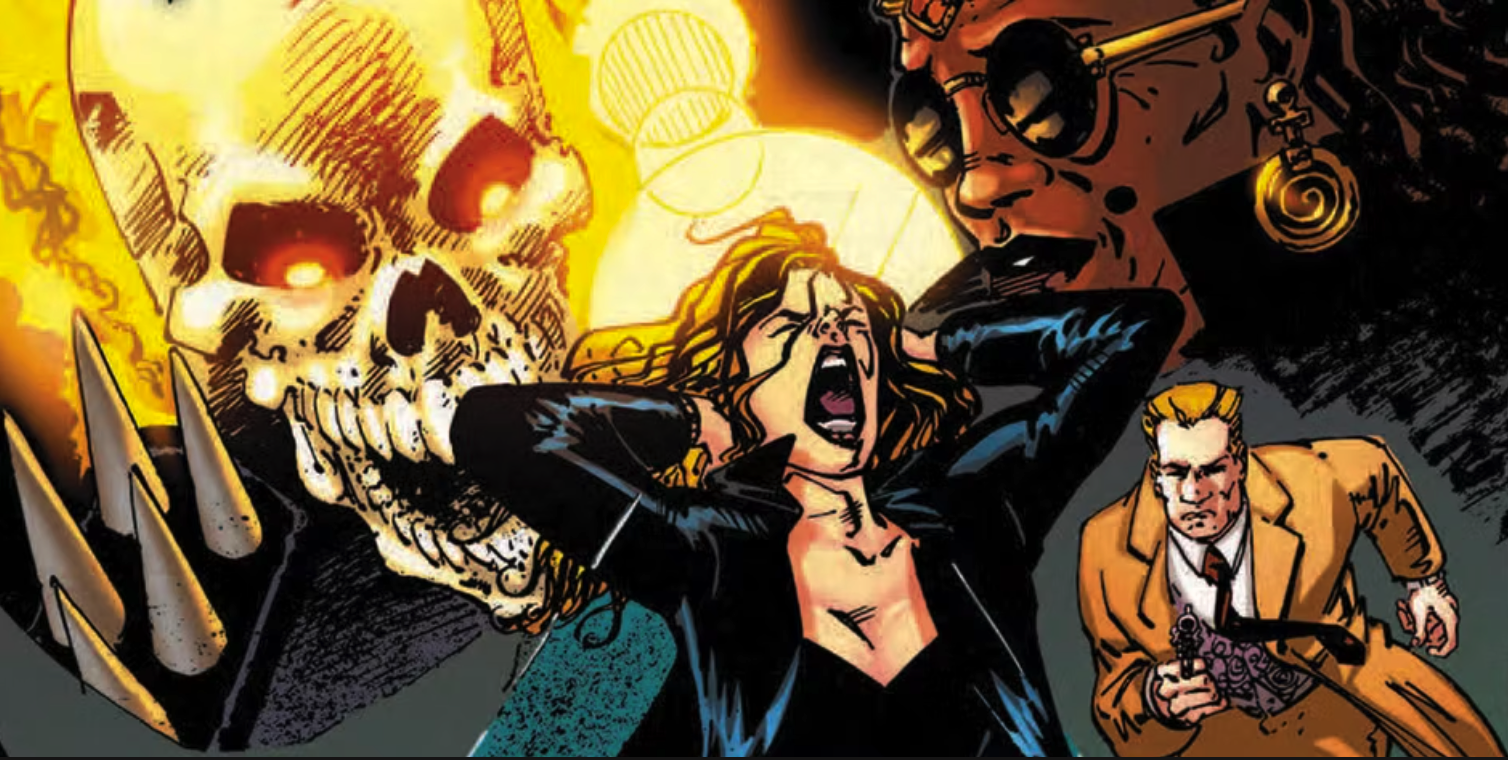 As a member of the Midnight Sons, Montesi went on to accomplish a great deal more, one of which was learning the truth about the nature of her familial relationships. She came to the conclusion that Vittorio could not have produced a child for her since he was infertile. The fact that she was the daughter of Chthon, an elder god who was also responsible for the creation of the Darkhold, explains how she is connected to the book. To accomplish his goal of being resurrected on Earth, he basically gets Victoria pregnant with the intention of having her give birth to him.
However, in order to avoid the event from taking place, Doctor Strange puts her into a state of stasis and prevents her from giving birth. Chthon's spies traveled to Victoria in order to wake her up from the stasis, which resulted in his birth; nonetheless, he was weak and was easily vanquished. Victoria subsequently found out that the Darkhold had reappeared and that the symbiote-infused supervillain Carnage had gained it. Carnage, who had been empowered by the book, was in possession of the Darkhold. She helped an FBI team in their search for him, but the head agent, Jubilile van Scooter, has become symbiotic herself, so Victoria is now in charge of the squad. They persisted in their search for Carnage and eventually located him on an island with no known name.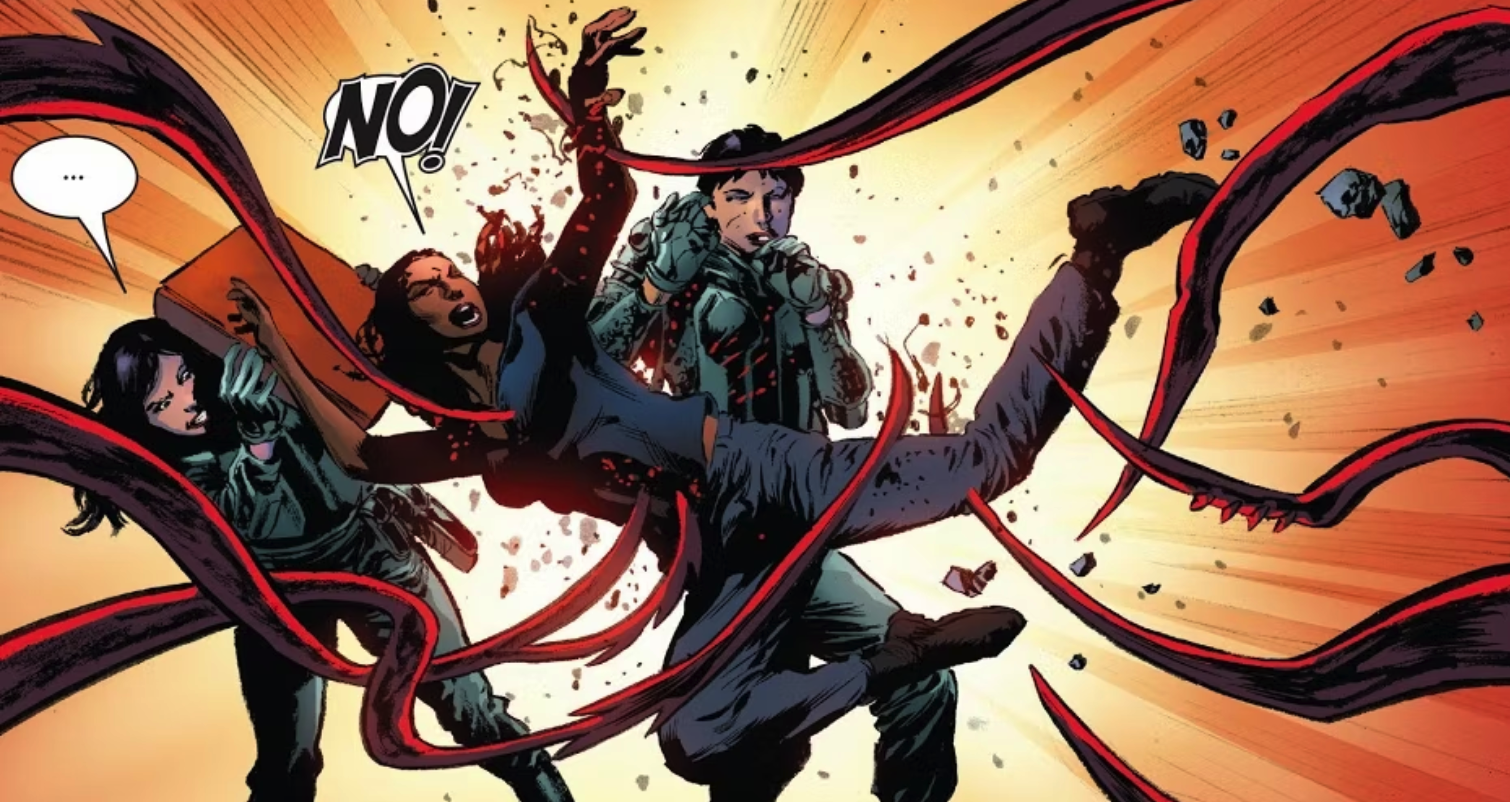 However, it was too late for them because he had already arrived at a temple and begun performing the ritual to call forth Chthon. The group was able to get the Darkhold back from Carnage and then utilize it to give Jubilile more power. This provided them the boost they needed to beat Carnage and expel Chthon from the world.
Because she was a lesbian and held dual nationality, Victoria Montesi was subjected to discrimination from both her own father and the country she was born in. This began at an early age and continued throughout her career as a published author. Despite this, she has never allowed it to define who she is, and she has never been one to back down when confronted with adversity. Her ancestry led her to be a part of various teams, each of which rescued the planet on multiple occasions from the hands of tainted gods and evil sorcerers. She serves as an inspiration to all people who identify as part of the LGBTQIA+ community and a reminder to be true to oneself in spite of what others may think or say about you.