Created in 1992 as the lesbian daughter of an Italian Priest, Victoria Montesi made her first appearance in Darkhold: Pages From the Book of Sins vol. 1 #1 (by Christian Cooper, Richard Chase, and Mark McKenna). Not only was she one of Marvel's first lesbian heroes, but her sexuality actually played a role in her stories. With her father being a man of religion, he rejects her and sees her as unfit to continue his legacy. Victoria became a physician later in life but was further rejected for having an American mother. She later found her place as a member of the Midnight Sons, who were fated to defeat a great evil.
When Victoria returns home with her roommate and lover, they open their door and there's an explosion, sending her to the hospital. She wakes up to her father, Vittorio who is talking to her doctor and an Interpol agent, Sam Buchanan about how the Montesi family is charged with watching over the Book of Sins (aka the Darkhold) because they are incorruptible against dark forces. But she has been hiding the fact that she's been having dark visions, a sign her powers are manifesting. In short, she can sense when someone is accessing the pages of the Darkhold. At the same time, Ghost Rider has a vision of Lilith's arrival, a demon sorceress, and sets out to create a team capable of defeating her.
After Victoria learns that her lover has been paralyzed she leaves the hospital. She is attacked by agents of the Darkhold and is saved by Buchanan. She then sets off for New York City where she feels she will find answers to her visions. When they arrive, they go to a manor that Victoria has had dreams about and run into one of her father's old friends, Professor Louise Hastings. Ghost Rider later arrives on the scene. The Midnight Sons are formally created and fight Lilith on many occasions.
The original team comprised nine heroes, including the aforementioned as well as, Morbius, Blade, Hank Drake, and Hannibal King. All of them were brought together by Doctor Strange. Each of the Nine, as they were initially named, was individually attacked by Lilith's minions as they had been prophesied to stand against her. After their defeat of the demon, the members of the Nine remained loosely connected. However, there were subgroups birthed that included the Midnight Sons and the Darkhold Redeemers, both of which Victoria had become affiliated with.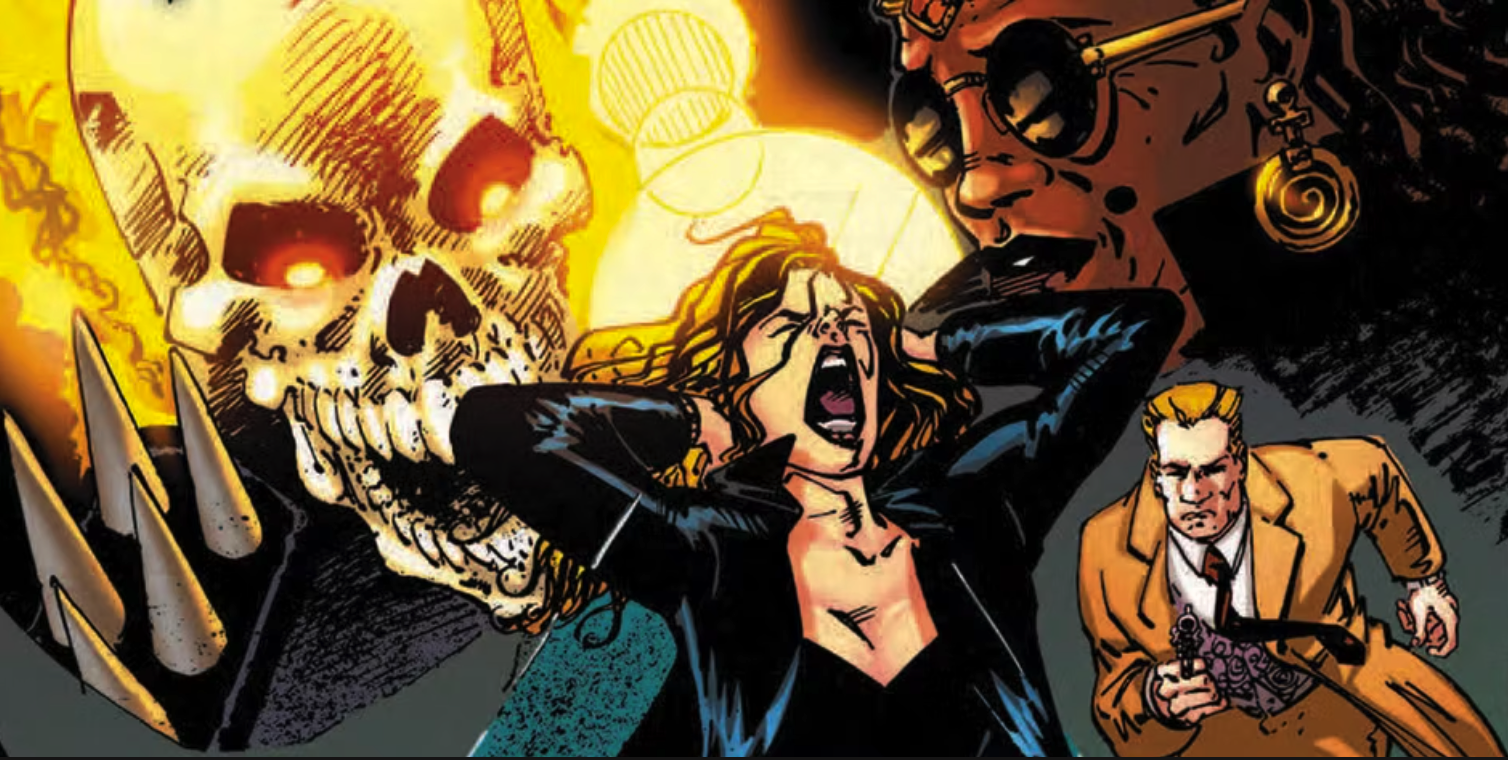 Montesi went on to do many other things as part of the Midnight Sons, including discovering the truth behind her family ties. She learned that she wasn't the daughter of Vittorio, as he was sterile. In fact, she was the daughter of Chthon, an elder god and creator of the Darkhold, which explains her connection to the book. In a plot to make himself reborn on Earth, he essentially makes Victoria pregnant, so she can birth him.
However, Doctor Strange puts her into stasis and stops her from giving birth to prevent it from happening. Chthon's agents went to Victoria to pull her out of the stasis, and he was born, but he was vulnerable and defeated easily. Victoria later learned that the Darkhold had resurfaced and had been acquired by Carnage, the symbiote-infused supervillain, who had been enhanced by the book. She aided an FBI team in hunting him down, but the lead agent, Jubilile van Scooter has fused with a symbiote herself, leaving Victoria to assume leadership. They continued to hunt Carnage and eventually found him on an uncharted island.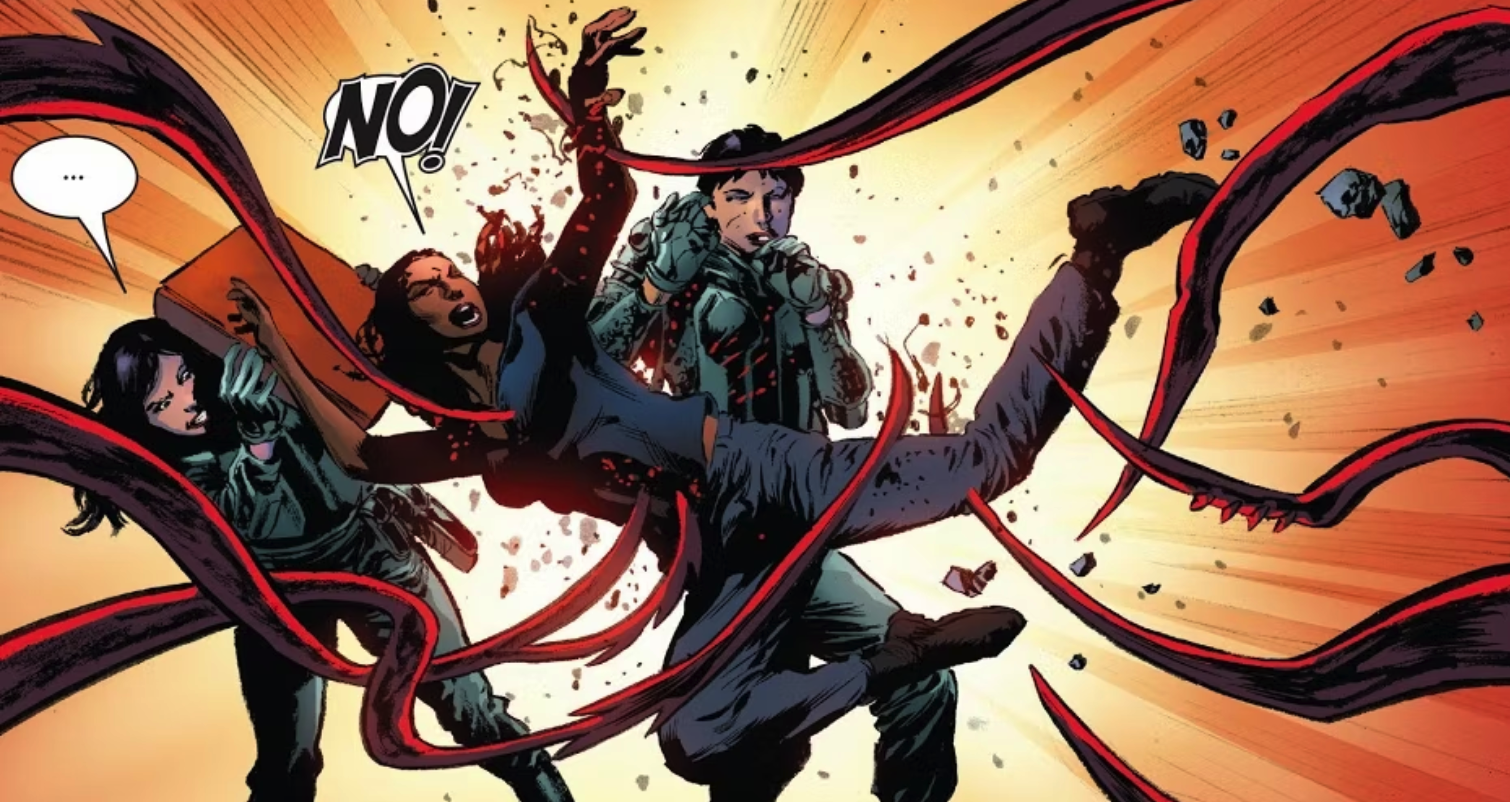 They were too late, however as he had reached a temple and began a ritual to summon Chthon. The team managed to retrieve the Darkhold from Carnage and use it to power up Jubilile, which gave them the push they needed to defeat him and banish Chthon.
From the start of her life and her publication history, Victoria Montesi had face discrimination from her own father and her country for being a lesbian and having dual nationalities. However, she never let it define her, and she always stood up for herself in the face of adversity. Her roots led her to be a part of several teams who each saved the world on several occasions from corrupted gods and demon sorcerers. For any member of the LGBTQIA+ community, she is a hero to look up to and a reminder to be who you are no matter what anybody says or does.