In the Marvel comics, The Avengers' roster had grown vastly, resulting in members suggesting a new branch of Avengers being established on the West coast. This new team was pretty big and so, would be led by Clint Barton, A.K.A Hawkeye. Numerous Characters from the Marvel Universe were a part of this West Coast Avengers. This is how this group was formed. And now there are rumours that Marvel's West Coast Avengers may be joining the MCU. But how can this happen? Let's see.
Historically, the West Coast Avengers are the famous alternate Avengers in the MCU. The centre stage doesn't belong to them despite being such powerful heroes. But having said this, now the times are changing and they might finally get the big screen. Firstly, the West Coast Avengers group was created during the "Secret Wars" event, when the Avengers and many other superheroes were absent from Earth-616. Secondly, Marvel may be making a Vision Quest miniseries whose title resembles WCA story. Thirdly, a founding member of the WCA- Mockingbird, was involved in Secret Invasion, a series coming to Disney+ in 2023. All these rumours and points indicate that West Coast Avengers might be joining the MCU anytime soon.
The Origin
Assembled by Hawkeye and Vision, WCA were brought to life during the "Secret Wars" event, when the Avengers and many other superheroes were absent from Earth. Vision tried to assemble the superheroes but Avengers couldn't come together. The only heroes who responded were Mockingbird, Wonder Man, Tigra, and Iron Man. Thus the origin!
Theories Of An Altered Universe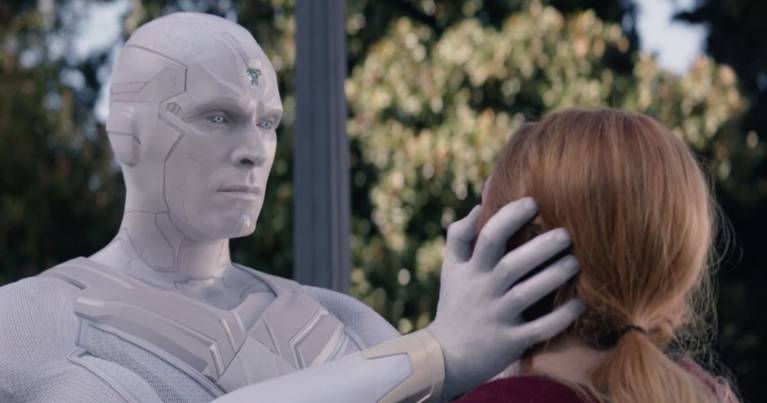 To complete the unresolved plot line from WandaVision, the West Coast Avengers might come into action. When the White Vision flew away from the series, never to be seen again, it left a huge loose end that comic book fans recognized as a possibility to tell a story from the WCA. Later, Vision was abducted by government agents, disassembled, and had his memory erased. This kind of a plot also happened in WandaVision when Vision's original body had been reassembled by S.W.O.R.D. without its memories.
This resemblance in the comics and Disney+ series of the name "Vision Quest" makes the fans believe that this could be the beginning of an introspective journey. Another sign is the prominence of Hawkeye and Mockingbird in the MCU. Mockingbird was an original member and was revealed to be a Skrull imposter during the "Secret Invasion" event, of which Marvel will be releasing a series next year.
All these hints point towards the West Coast Avengers joining the MCU. Prepare yourself for one of the biggest storylines of the year.