Batman is known to choose his allies whom he trusts completely carefully. However, his methods are not always well-received, such as when he created confidential files on how to defeat each member of the Justice League, causing tension among the team. Despite his impressive detective skills, Batman's personal life has often been scrutinized, particularly his questionable dating history. The DC Universe seems to be aware of this aspect of Batman's life, as evidenced in various comics and media adaptations. For more details, check out the article on Looper.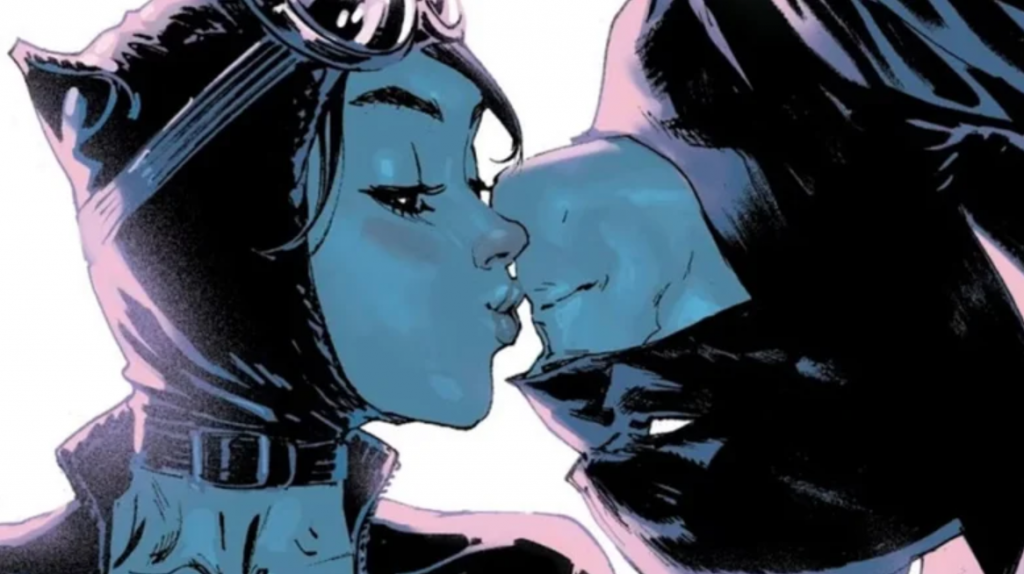 In contrast to his careful approach towards choosing allies, Batman's romantic decisions have been far from safe and often pose risks. His choice of partners has been regarded as questionable and even dangerous by his fellow heroes, highlighting a certain degree of hypocrisy.
The Titans come across one of Batman's former love interests, Jezebel Jet, in DC Comics' "Nightwing" #103 by Tom Taylor, Travis Moore, Wes Abbott, and Adriano Lucas. When Beast Boy recognizes her as one of Batman's past flames, he jokingly asks if the Dark Knight has a thing for villains. Uncomfortable with the topic, Nightwing admits that he doesn't usually discuss his mentor's romantic life. However, it's no secret that Batman's love interests, from Catwoman to Jezebel Jet, have often been on the wrong side of the law.
Batman's love interests from the beginning
The most renowned love affair of Bruce Wayne in the comics is with Selina Kyle, as Batman and Catwoman have a rich history together. Although their dynamic dates back to the 1940s, their romantic relationship took off in the late 1970s and early 1980s.
For decades, Batman has been drawn to Selina Kyle, despite her being a criminal. Their attraction has been on and off over the years, but Bruce Wayne can't seem to shake his affection for her. He's even gone out of his way to protect Catwoman when she's in the wrong and has turned a blind eye to her thefts as long as they don't harm anyone.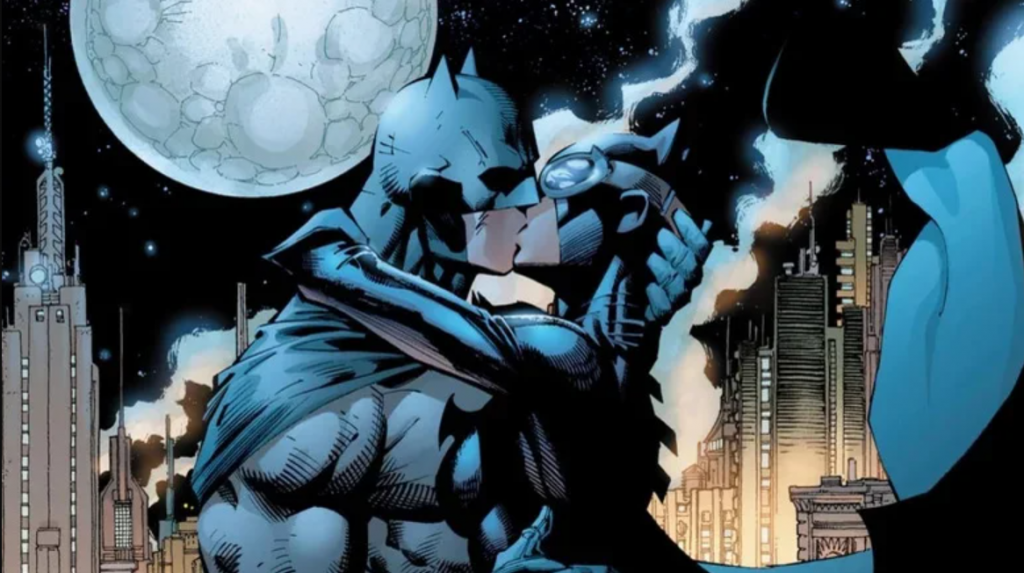 Throughout the years, Batman and Catwoman have almost tied the knot on several occasions, and in future storylines, they even have a daughter named Helena. But, for Batman, Catwoman is the closest thing he has to a soulmate.
In the 1940s, one of Batman's earliest romantic relationships was with Gotham City journalist Vicki Vale. While Vale has not consistently appeared in the DC Comics canon, she had a major role in Tim Burton's "Batman" film, where Kim Basinger portrayed her. Vale stands out among Batman's love interests as she does not have a history of villainous behavior.
Undoubtedly, one of Batman's most villainous partners is Talia al Ghul, the daughter of Ra's al Ghul and a member of the League of Assassins. Though she has shared a romance with Batman, she has also been at odds with him on numerous occasions. Talia's relationship with Batman and their son, Damian Wayne, has made her a recurring character in "Batman" comics.
Batman has a thing for Villains.
Batman's view of villainy seems to be distinct from his fellow superheroes, as his attraction towards female villains goes beyond Catwoman and Talia al Ghul. Poison Ivy has also captivated the Dark Knight with her seductive powers, resulting in several romantic encounters. However, due to Poison Ivy's romantic relationship with Harley Quinn, her pairing with Batman has been put on hold in the current DC continuity.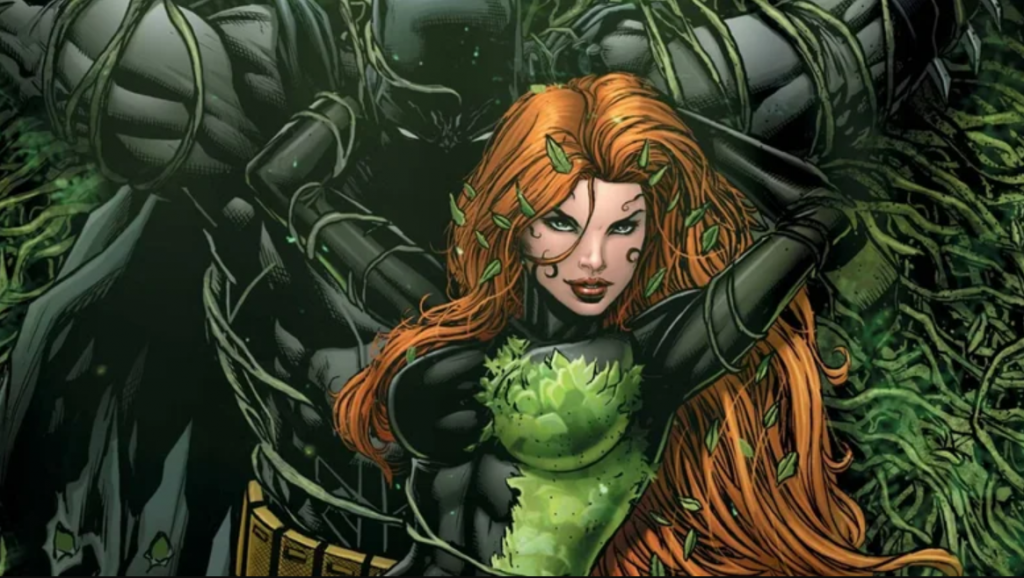 Jezebel Jet, a former model turned close companion of Bruce Wayne, also earns his considerable trust. However, their romance comes to a bitter end when it's revealed that she was secretly working as an agent for a criminal organization.
In contrast to the comics, one of the most captivating villainous love stories for Batman can be found in the animated film "Batman: Mask of the Phantasm." In the movie, Bruce Wayne falls in love with Andrea Beaumont, the daughter of a wealthy businessman. However, they break up after her father's death, and she later becomes the villainous Phantasm. In the "Batman/Catwoman" series by Tom King, Clay Mann, Liam Sharp, and Tomeu Morey, Phantasm returns, adding a twist to the story of Bruce's past love affair.
Batman has had romantic connections with several other antagonists, such as White Rabbit, Nocturna, and Penumbra.
Batman's Romantic Relationships with Heroes Have Been Complicated
Although Batman has had a history of being romantically involved with villains, he has also explored relationships with some of his fellow heroes. One notable pairing was with Wonder Woman, but despite some hints and teases, their relationship never fully developed. Wonder Woman has also been linked romantically to Superman, but many fans feel that her character works better without any romantic entanglements with other heroes.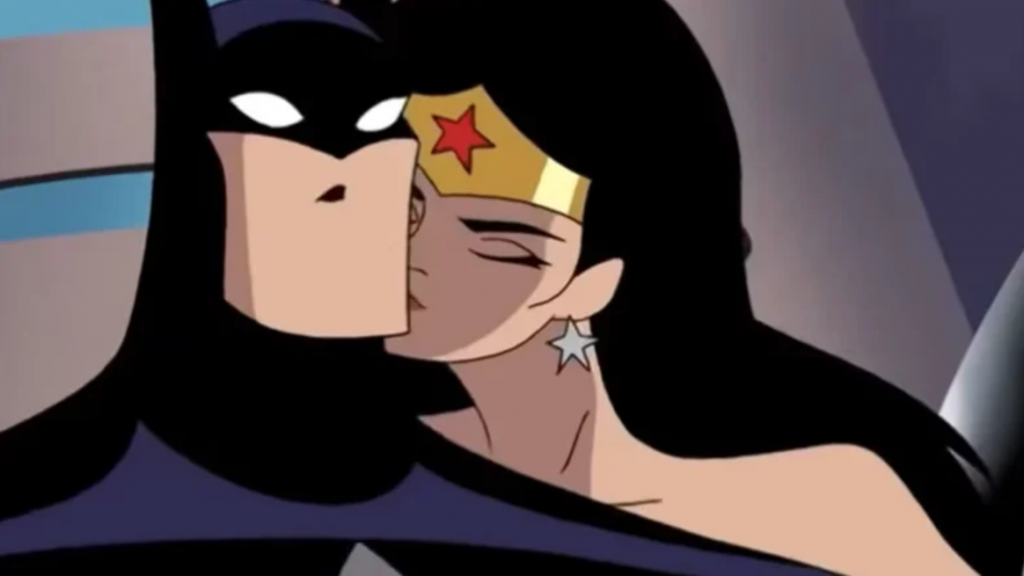 In recent times, there have been hints of a past romance between Batman and Zatanna Zatara, seen in a story arc in "Batman: Urban Legends." Although Zatanna could potentially be a good match for Batman, her magical powers and association with the supernatural elements of the DC Universe often conflict with Batman's focus on street-level crime fighting.
Batman and Harley Quinn have shared a kiss in the past, but their relationship has remained mostly platonic. While Harley Quinn is now a member of the Bat Family, her past as a villain and unpredictable nature often clash with Batman's sense of justice. However, their dynamic makes for an interesting crime-fighting duo, with Harley's unpredictable nature balancing out Batman's unwavering determination.
How Batman's love life can be hard to keep up with
Keeping track of Batman's love life must be a complicated task. Despite his tendency to keep his romantic relationships under wraps, members of the Bat Family must find it confusing to see him involved with villains. Whether he is playing the role of Bruce Wayne or the Dark Knight, Batman has demonstrated his willingness to engage in romantic entanglements with the enemy. Beast Boy's observation that Batman has a particular type when he met Jezebel Jet is accurate. However, it's not a lesson he would want his protégés, such as Robin or Batgirl, to emulate when selecting their partners.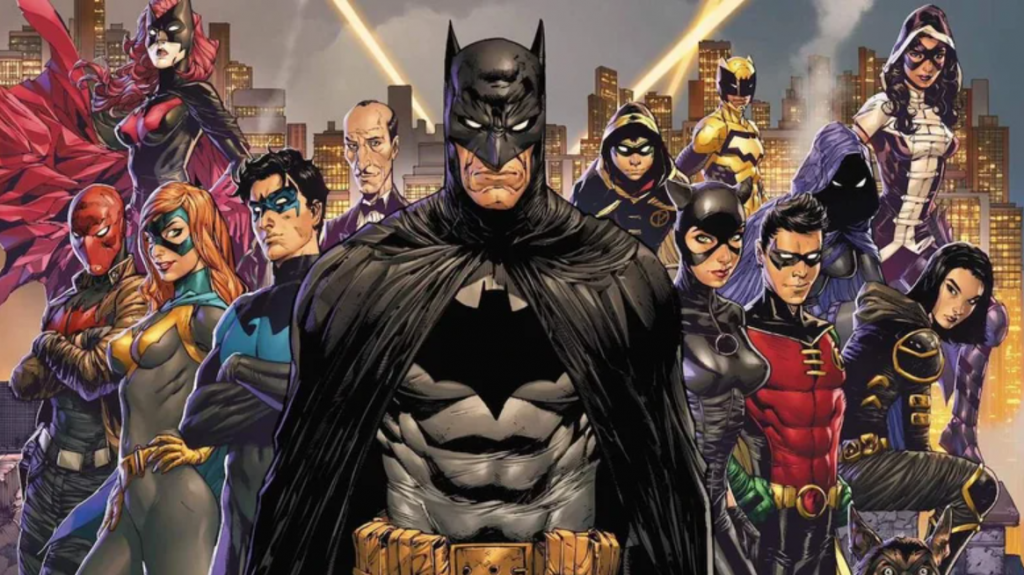 In the end, the intricacies of Batman's love life are intertwined with storylines that frequently match him with villains to generate dramatic conflict. However, despite his past partners, Batman has demonstrated a willingness to abandon a budding romance, even if it means adding more complexity to his already complicated superhero life.
Even though Batman's romance with Catwoman is still the primary relationship in "Batman" comics, their failed wedding has left Selina Kyle and Bruce currently apart. Batman's love life is undeniably complicated, and it often bewilders the characters in the DC Universe.
The latest issue of "Nightwing," #103, is available at comic book stores from DC Comics, written by Tom Taylor and illustrated by Travis Moore, with lettering by Wes Abbott and colors by Adriano Lucas.