The Flash is known for having an extensive gallery of villains in the DC Universe, including Captain Cold, Mirror Master, Gorilla Grodd, Reverse-Flash, Zoom, Doctor Alchemy, the Trickster, and many more. The presence of such formidable foes has consistently made the hero's comics engaging. In the ongoing "Flash" series by DC Comics, two of Barry Allen's archenemies have been merged into a single entity known as Reverse-Grodd.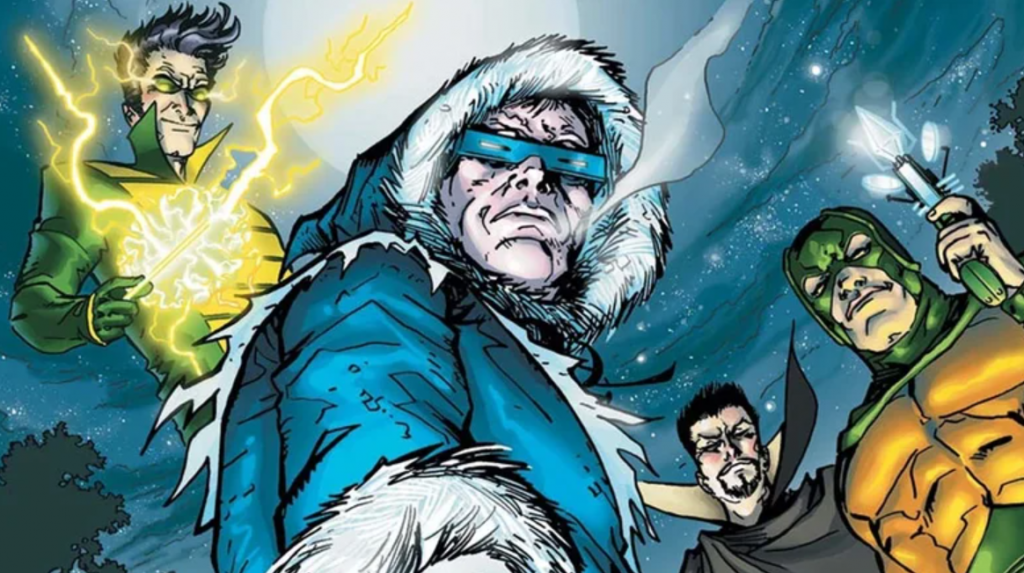 In issue #797 of "The Flash," the kids of Wally West and Linda Park, Irey, and Jai West, find themselves transported to a different timeline where they encounter a unique group of villains assembled by the evil speedster Knives Maroney. Rather than the usual foes they're accustomed to, these villains are a collection of amalgamated wrongdoers from various universes. Among them is the most fascinating new villain, Reverse-Grodd, who combines the traits of Gorilla Grodd and Reverse-Flash to create a formidable threat to the children of Wally, the current Flash. Even though readers may recognize the wicked versions of Animal Man, Mister Terrific, and Heat Wave, Reverse-Grodd is the most intriguing of them all.
Reverse-Grodd confronts the offspring of Wally West in a battle.
In "The Flash" #797, an accidental Multiversal field trip takes place as Wallace West looks after Irey, Jai, and Maxine (the Animal Man's daughter). They are transported to another dimension by Knives, a villain they had encountered previously in "The Flash" #785. Knives reveals that he has been traveling to different worlds to find them and has located the Eternity Mind, which enables him to pull things and people from different timelines.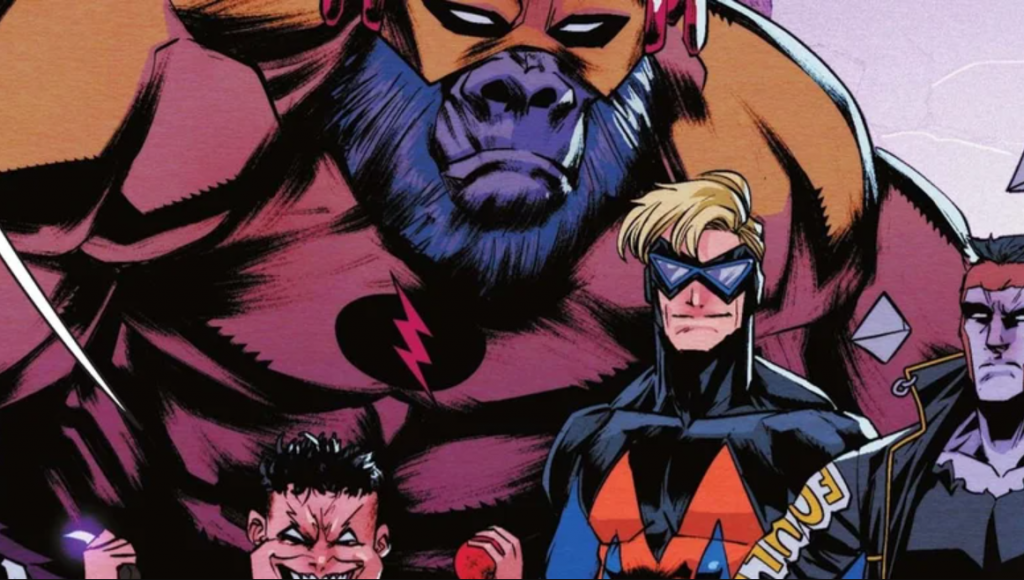 Knives introduce the young heroes to a group of foes from different timelines, including Heat Wave Jr., Foul Play (an evil version of Mister Terrific), Mineral Man (an antagonist from Animal Man's alternate universe), and Doctor Nightmare. However, the most notable of them is Reverse-Grodd, a hybrid of Gorilla Grodd and Reverse-Flash, possessing superhuman speed. The sight of Grodd sporting Reverse-Flash's yellow and red costume is both amusing and menacing, making him one of the most intriguing amalgamated villains born from the Multiverse.
The evil team of Heat Wave Jr., Foul Play, Mineral Man, Doctor Nightmare, and Reverse-Grodd are revealed by Knives, each with their own reason for targeting Irey, Jai, and Maxine. Initially, the six villains prove too formidable for Team Flash to handle. However, help arrives in the form of the Super Sons from an alternate timeline – Damian Wayne and Jon Kent. With their assistance, the young heroes quickly defeat the villains. They continue to pursue their foes, eventually confronting Knives once again and engaging in a fight to stop the Eternity Mind from causing more harm.
Superhero team-up defeats Reverse-Grodd in the latest issue of The Flash.
In the end, despite Reverse-Grodd's initial involvement in subduing Wallace, it is the young heroes who emerge victorious against Knives and his team of villains. Utilizing the power of the Eternity Mind, they summon an array of animals, including rhinos, elephants, and chickens, to distract the supervillains and then swiftly defeat them. Jon helps bring down Reverse-Grodd, Damian delivers a kick to Foul Play, and Maxine takes out Mineral Man. Wallace lands a punch on Knives, allowing Damian to seize the magical artifact and send the villains back to their own timeline, where they belong.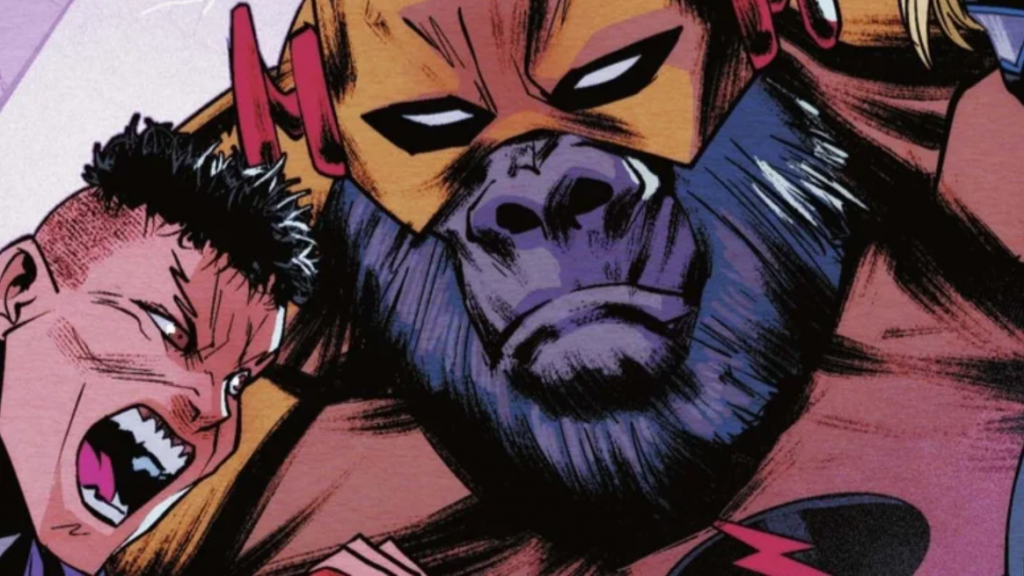 Although Reverse-Grodd's appearance in "The Flash" #797 is more of an entertaining concept than an actual threat, it does open up the possibility for the character to make a return in future issues and showcase his full abilities. If he possesses the speed and sinister history of Reverse-Flash along with the telepathic powers and immense size and strength of Gorilla Grodd, then Reverse-Grodd could prove to be a formidable adversary for Team Flash in the future, despite being defeated in the most recent DC Comics story. With incredible potential power, readers can witness Reverse-Grodd's debut against the young heroes in "The Flash" #797 by Jeremy Adams, Serg Acuña, and Tom Derenick, available now in comic book stores.