DC Comics recently shared additional information about its yearly "DC Pride" comic book. The oversized one-shot issue will feature the work of numerous talented creators associated with the publisher, who will showcase the LGBTQIA+ heroes and villains' history, current state, and future.
Last year's "DC Pride 2022" edition showcased the personal and emotional journey of Kevin Conroy, the iconic voice actor of "Batman: The Animated Series," as a gay man. The issue also featured ongoing LGBTQIA+ storylines involving Superman's Jon Kent and Robin's Tim Drake, making it a significant platform for promoting diversity among creators and characters. The upcoming "DC Pride 2023" comic will continue highlighting the essential DC Comics creators and characters with exciting new stories and artwork.
The upcoming "DC Pride 2023" comic book will include 104 pages and boast a forward written by artist Phil Jimenez ("Wonder Woman Historia: The Amazons"). The special covers for the issue will be provided by an array of talented artists, including Gabriel Picolo ("Teen Titans: Beast Boy Loves Raven"), Jen Bartel ("She-Hulk"), and Oscar Vega ("Phoenix Song: Echo"). In addition, grant Morrison will pen a new "Multiversity" story, and the comic will also feature a reprint of the first appearances of Pied Piper, Batwoman, and Lee Seranno. Maria Llovet will draw pinup artwork showcasing the featured heroes Ro Stein and Ted Brandt, Travis Moore, Noah Dao, Claire Roe, Babs Tarr, and additional artists to be announced.
There's a lot in store for DC Pride 2023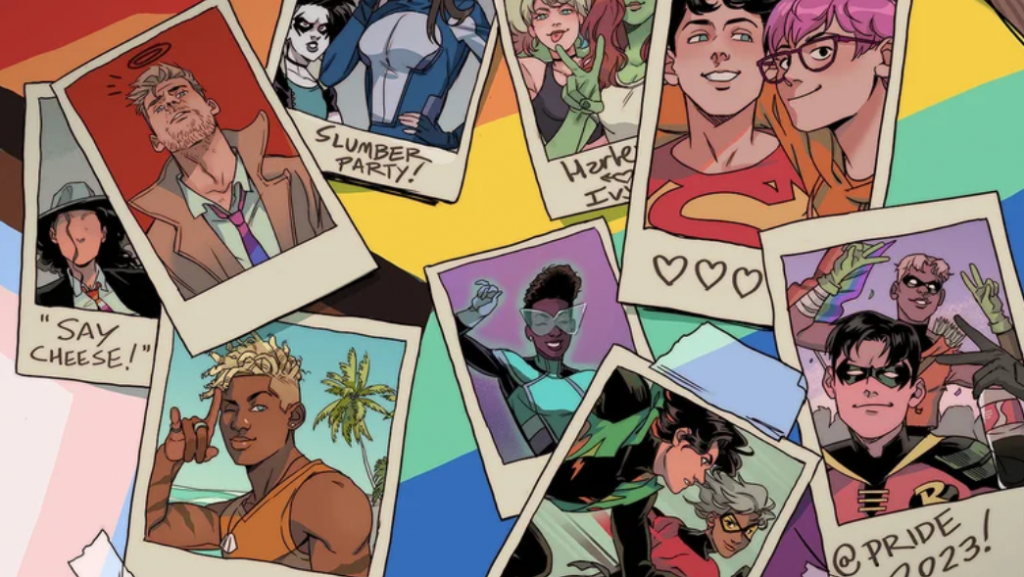 The upcoming "DC Pride" comic book will showcase various new stories featuring LGBTQIA+ characters. One of the stories will feature Tim Drake and Connor Hawke in a new adventure from Nadia Shammas and Bruka Jones. Additionally, A.L. Kaplan will bring together the new trans-masculine hero Circuit Breaker alongside The Flash of Earth-11, while Josh Trujillo and Don Aguillo are working on a new Midnighter, Apollo, and Alan Scott's Green Lantern story.
The upcoming "DC Pride" comic book will feature a range of exciting stories from various talented creators. Rex Ogle and Stephen Sadowski are teaming up to bring a story featuring Ghost-Maker, Catman, Cannon, and Saber. John Kent and Constantine will appear in a tale written by Christopher Cantwell and Skylar Patridge. Mildred Louis is bringing Natasha Irons and Nubia together for a team-up adventure. Leah Williams and Paulina Ganucheau will tell a story featuring Harley Quinn, Poison Ivy, and Lobo's daughter Crush. Lastly, Grant Morrison and Hayden Sherman are collaborating on a brand new chapter of "Multiversity."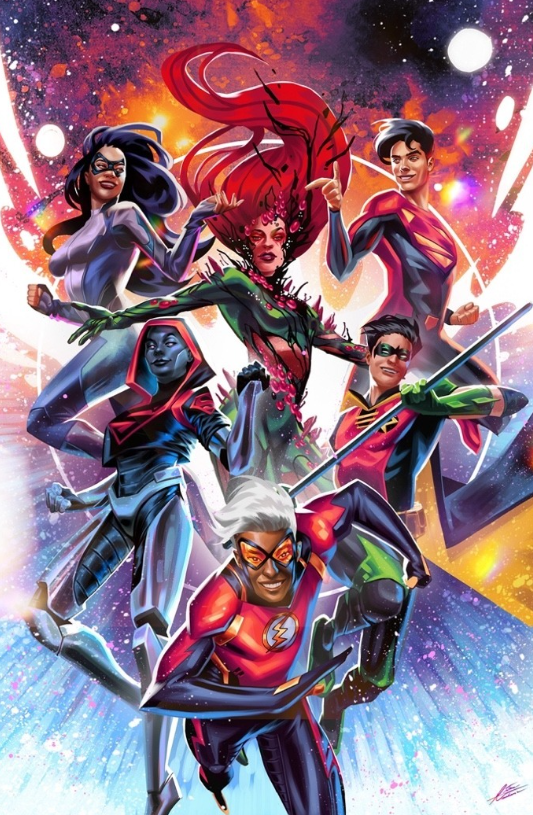 "DC Pride 2023" will feature a variety of stories showcasing LGBTQIA+ characters facing unique challenges. Harley Quinn and Poison Ivy will fight for privacy against the persistent presence of Crush. Jon Kent will face the dangerous world of dark magic when he encounters John Constantine and a golem. Tim Drake and Connor Hawke will reunite and navigate their relationship after both coming out and facing separate struggles. Meanwhile, Circuit Breaker will struggle to control their powers after being transported to another dimension by the Flash of Earth-11—the comic promises to deliver exciting and emotional stories that will be sure to captivate readers.
The forthcoming DC Pride issue of 2023 will offer a sneak peek into the YA Dreamer narrative by Nicole Maines and Rye Hickman, featuring the "Supergirl" star. The full story is set to release in the following year.
DC Comics expands Pride celebrations outside of the 2023 issue.
Jadzia Alexrod, the author of "Galaxy: The Prettiest Star," and Paulina Ganucheau, known for her work on "Marvel Voices Pride," are collaborating on "The Book of DC Pride," a new encyclopedia featuring over 50 LGBTQIA+ character profiles from DC Comics. The hardcover will include well-known characters such as Batman, Aquaman, Jon Kent, Harley Quinn, and others. The release date for the book is May 16.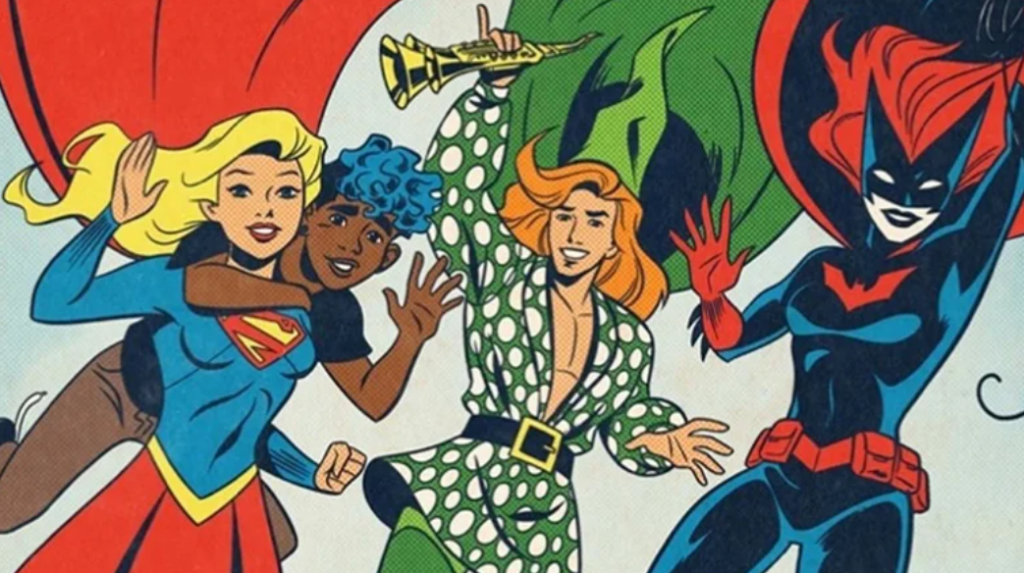 DC Comics will be reprinting important LGBTQIA+ character stories in "DC Pride: Through The Years." The 80-page comic will include "The Flash" #53 by William Messner-Loebs and Greg LaRocque, which features the story of the Pied Piper coming out to The Flash. It will also feature "Detective Comics" #854 by Greg Rucka and J.H Williams, which highlights Katy Kane as Batwoman. Additionally, "Supergirl" #19 by Steve Orlando, Vita Ayala, and Jamal Campbell, which tells the story of Lee Serrano, a nonbinary teenager who encounters Supergirl, will be reprinted. Finally, Tim Sheridan ("Teen Titans: Academy") and Cian Tormey ("Superman: Son of Kal-El") will also present a new story in "DC Pride: Through the Years" about the JSA hero and what's next for them in the pages of DC Comics.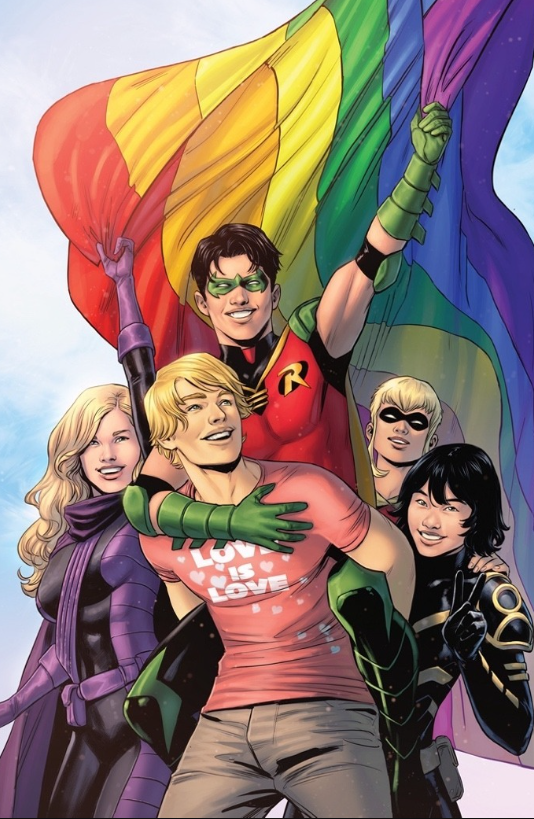 Throughout the year, various DC Pride-themed variant covers will be released, including "Steelworks" #1 with art by Joshua "Sway" Swaby, "Spirit World" #2 with art by Jessica Fong, "Green Arrow" #3 with art by Luciano Vecchio, "Adventures of Superman: Jon Kent" #4 with art by Stephen Byrne, "Superman" #5 with art by W. Scott Forbes, "Batman Incorporated" #9 with art by Rosi Kämpe, "Tim Drake: Robin" #10 with art by Travis Moore, "Poison Ivy" #13 and "Harley Quinn" #31 with connecting covers by Claire Roe, "Nightwing" #105 with art by Yoshi Yoshitani, "Wonder Woman" #800 with art by Ted Brandt and Ro Stein, and "Detective Comics" #1073 with art by Amy Reeder.
DC Comics will continue to release collections featuring Pride heroes.
DC Comics will release a variety of collections highlighting their prominent LGBTQIA+ heroes. One of these is "DC Pride: The New Generation," which will be available in hardcover on May 23. Rachel Pollack's well-known "Doom Patrol" omnibus is also receiving a second printing, scheduled for release on March 14. Additionally, the trade paperback for "Multiversity: Teen Justice" by Ivan Cohen, Danny Lore, and Marco Failla and the hardcover edition of "Harley Quinn" Vol. 3 by Stephanie Williams and Riley Rossmo will be available in comic stores on March 21. On April 25, "The Authority Book One" trade paperback by Warren Ellis and Bryan Hitch will be getting a 2023 edition, while "Superman: Son of Kal-El: Vol. 3: Battle of Gamorra" by Tom Taylor and Cian Tormey will receive a hardcover release on May 9. Finally, the gorgeously illustrated "Wonder Woman Historia: The Amazons" by Kelly Sue DeConnick and Phil Jimenez is set for release in hardcover on June 6.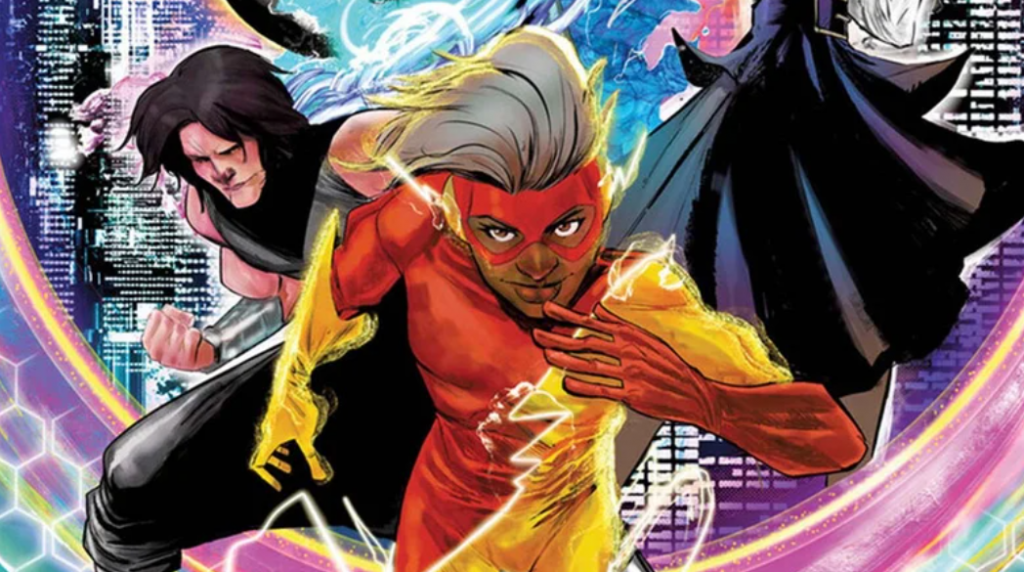 DC Comics is making several Pride-themed titles available for purchase, such as Brandon Thomas' "Aquaman: The Becoming," Marguerite Sauvage's "DC Comics: Bombshells: The Deluxe Edition Book One," and Mark Russell and Mike Feehan's "Exit Stage Left: The Snagglepuss Chronicles." In addition, DC Pride stories and comics featuring LGBTQIA+ characters are accessible digitally through the DC Universe Infinite app, where they are carefully selected and organized.
The release date for DC Comics' "DC Pride 2023" #1 in comic book stores is May 30.