Venom is getting a makeover from Marvel Comics. The publisher has announced a brand new ongoing title for the character. With Donny Cates and Ryan Stegman set to wrap up their defining run on the book, a new team is taking over with Venom #1 this November. 
Al Ewing, who is coming off of Immortal Hulk, will be behind Venom #1 alongside Ram V. They will be handling writing duties, with artist Bryan Hitch putting ink to the page. While details on the take remain under wraps, Marvel says they "will work together to lend a dramatic and dangerous air to this twisted new vision of Venom!"
Have a look at the initial artwork from the new Venom book.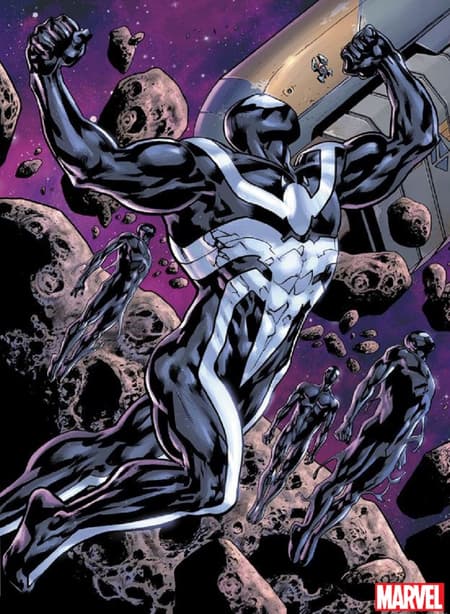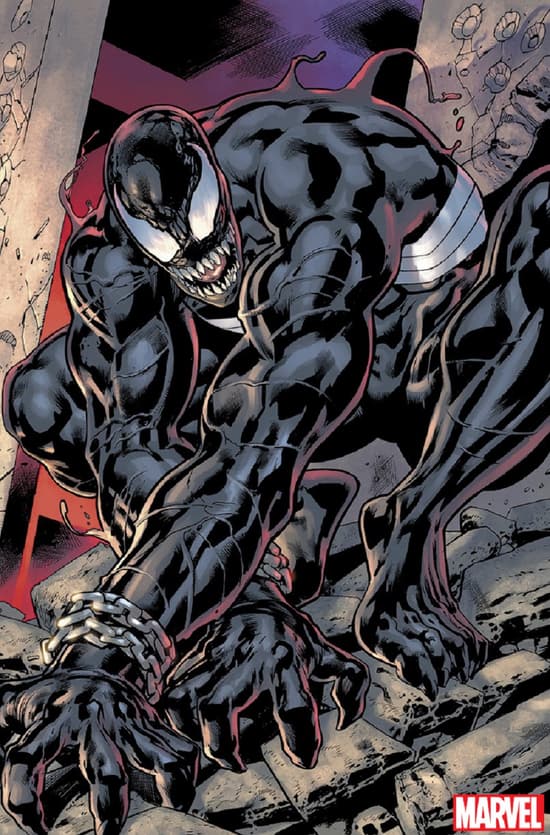 "When my editors at Marvel reached out about taking on Venom alongside Al Ewing and Bryan Hitch, I was not prepared for the kind of creative thrill it has been ever since," Ram V said. "This story is going to expand and push the symbiote narrative and lore in even more unexpected and fantastic directions. It is also an utter thrill having the sort of call and response mechanic I've had with a writer like Al and an artist of Bryan's caliber. Fans and new readers, strap in—you ain't seen nothin' yet."
Meanwhile, Cates will be taking over Hulk with a new ongoing title this winter as well. So Cates and Ewing, two of Marvel's hottest writers, will essentially be swapping titles. Cates will conclude his huge run on Venom with issue #200. The over-sized issue has been hyped up by the writer a great deal. Ewing and V's run will presumably pick up where they leave off. 
Here is the synopsis for Venom #200. 
"This is it, Venomaniacs! The landmark 200th issue starring the most sinister symbiote in the Marvel Universe arrives – and after this, NOTHING WILL BE THE SAME! From Donny Cates, Ryan Stegman, and a who's who of artists from the issues that tore Eddie Brock's life asunder and brought the KING IN BLACK to Earth, comes the first chapter of the rest of Venom's life. But in Knull's wake, what even remains of the Lethal Protector?"
Fans will have the chance to get first glimpse at what's in store in Venom #1 during this year's Free Comic Book Day. Marvel's FREE COMIC BOOK DAY: SPIDER-MAN/VENOM (2021) #1 will be available at participating comics shops on August 14. 
Venom #1 arrives in November. 
What do you think? Are you excited for the new team? Have you been keeping up with the book during Cates and Stegman's run? Join in on the conversation over on Facebook or Twitter!