New Crossover Comic Unites TMNT and "Stranger Things" Characters! Check out "Teenage Mutant Ninja Turtles x Stranger Things" #1 by Cameron Chittock, Fero Pe, Sofie Dodgson, and Rus Wooton – Available in Comic Book Stores Now!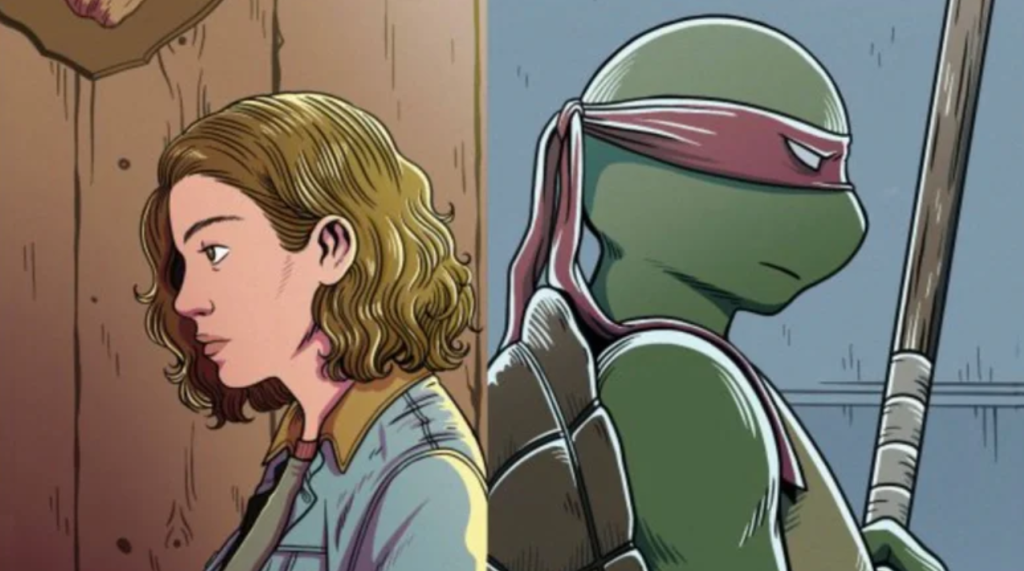 In the opening issue, Dustin, Eleven, Mike, Will, Lucas, and Max venture to New York City during a school trip. After getting separated from their classmates, they unexpectedly encounter the Teenage Mutant Ninja Turtles. But things take a thrilling turn when the menacing Demogorgons also appear, having followed them from their hometown. Meanwhile, the Turtles' foes add to the mix, making the situation even more challenging.
During our exclusive conversation with Chittock and Pe, we inquired about their preferences for other potential crossovers. Their response is sure to ignite excitement among fans of both "Stranger Things" and the Turtles, as they expressed their desire to flip the script and have the Turtles venture into the world of "Stranger Things."
Chittock Still Has more TMNT x Stranger Things Ideas
In our interview with Cameron Chittock and Fero Pe regarding "Teenage Mutant Ninja Turtles x Stranger Things" #1, the writer and artist of the miniseries expressed their enjoyment of the crossover process. Chittock shared that both the "Stranger Things" and "Turtles" teams were incredibly supportive. Surprisingly, Pe found that the franchises' control over their characters and plotlines wasn't overly restrictive, allowing him to have creative freedom when working with the characters from "Stranger Things" without being bound to exact resemblances to the actors.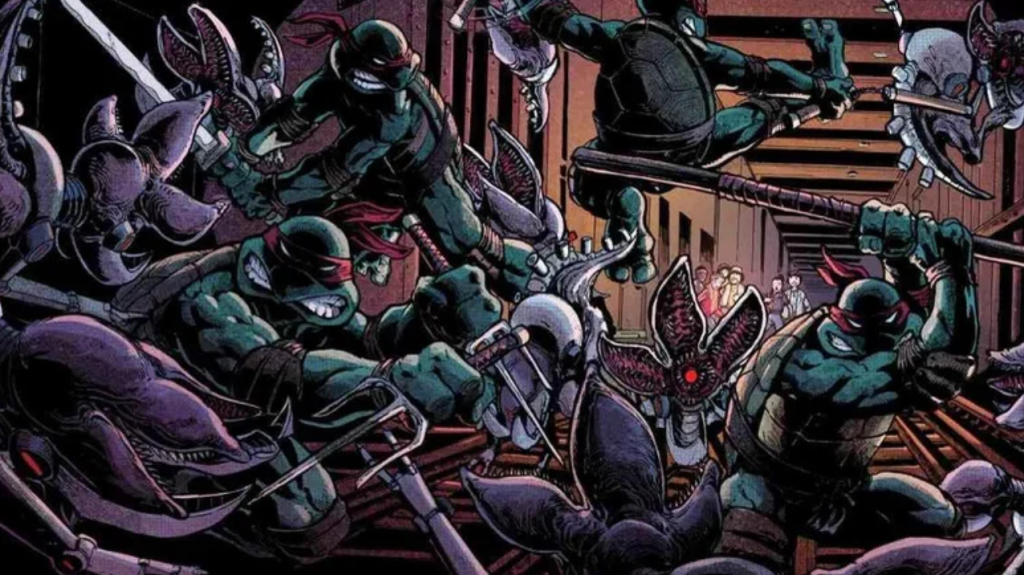 Chittock and Pe expressed their enthusiasm for returning to the "Stranger Things"/"TMNT" universe when asked about potential future crossovers they'd like to explore. Chittock shared that he has numerous ideas about taking the Turtles to Indiana, the setting of "Stranger Things." He expressed a desire to delve further into more characters from both properties that didn't make it into the current series, and he'd love the opportunity to expand on their adventures in future projects.
Pe expressed his excitement for more crossover opportunities, suggesting that the Turtles could take a road trip to Hawkins, the setting of "Stranger Things." Additionally, he mentioned his enthusiasm for a superhero-centric mashup, specifically a crossover between "Daredevil" and the TMNT, a combination he'd love to see happen.
"Teenage Mutant Ninja Turtles x Stranger Things" #1, published by IDW Publishing, is currently available in comic book stores. Fans can look forward to the continuation of the crossover with "Teenage Mutant Ninja Turtles x Stranger Things" #2, written by Cameron Chittock, illustrated by Fero Pe and Sofie Dodgson, and lettered by Rus Wooton, arriving in comic book stores and online retailers on August 23, 2023.