Actress Iman Vellani is not just playing Ms. Marvel in TV and movies but is also making a mark in the comics. Marvel Comics revealed that Vellani, who portrays Kamala Khan in the live-action "Ms. Marvel" series and the upcoming "The Marvels" movie, will co-write the "Ms. Marvel: The New Mutant" miniseries. While some might find it unexpected, Vellani is actually the perfect choice for this new comic project.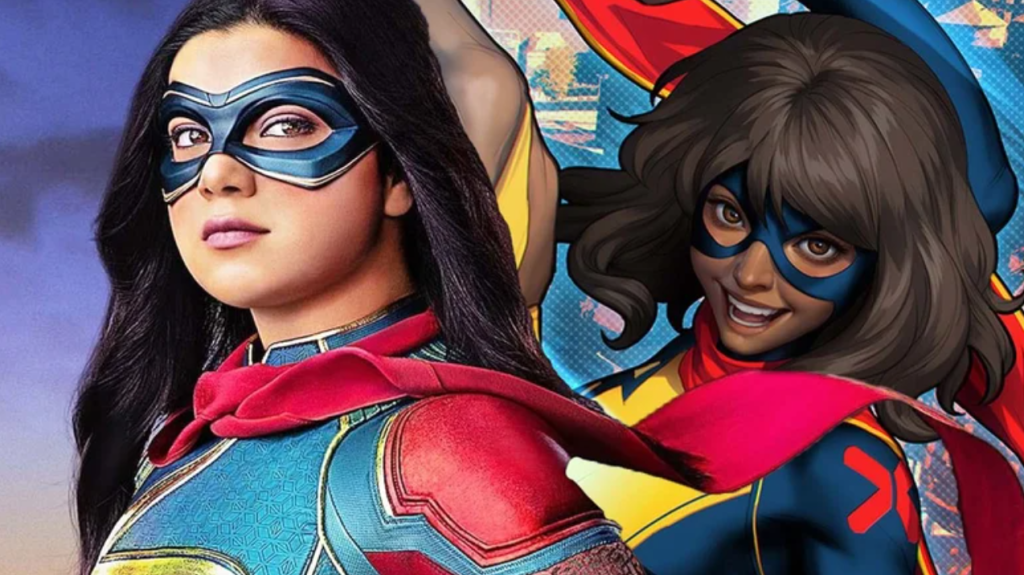 Ms. Marvel's comic journey has been quite transformative lately. After a controversial death in "The Amazing Spider-Man," her future with Marvel remained uncertain. However, the announcement of Vellani co-writing her ongoing book with Sabir Pirzada, along with artists Carlos Gomez and Adam Gorham, brought new hope. In "Ms. Marvel: The New Mutant," Kamala will be reborn as a mutant, aligning her comic version with the MCU's live-action portrayal. Vellani, who deeply cares about the character and her comic origins, promises her stories will honor Ms. Marvel's past.
Ultimately, Marvel couldn't have chosen a better person for the comic.
Iman Vellani's history with Ms. Marvel
Iman Vellani, before being cast as Ms. Marvel, was already a devoted fan of the character and Marvel Comics in general. In an interview with Marvel.com, she revealed her admiration for Iron Man, leading her to read all the "Invincible Iron Man" comics available. Like Kamala Khan, Vellani possesses a fangirl mindset and expresses enthusiasm for other Marvel characters. Interestingly, she even dressed as Ms. Marvel for Halloween at the age of 15, long before landing the role. Her love for comics runs deep, as she insists on not calling the MCU Earth-616, recognizing that it's the main Marvel comic book universe's title and should be respected.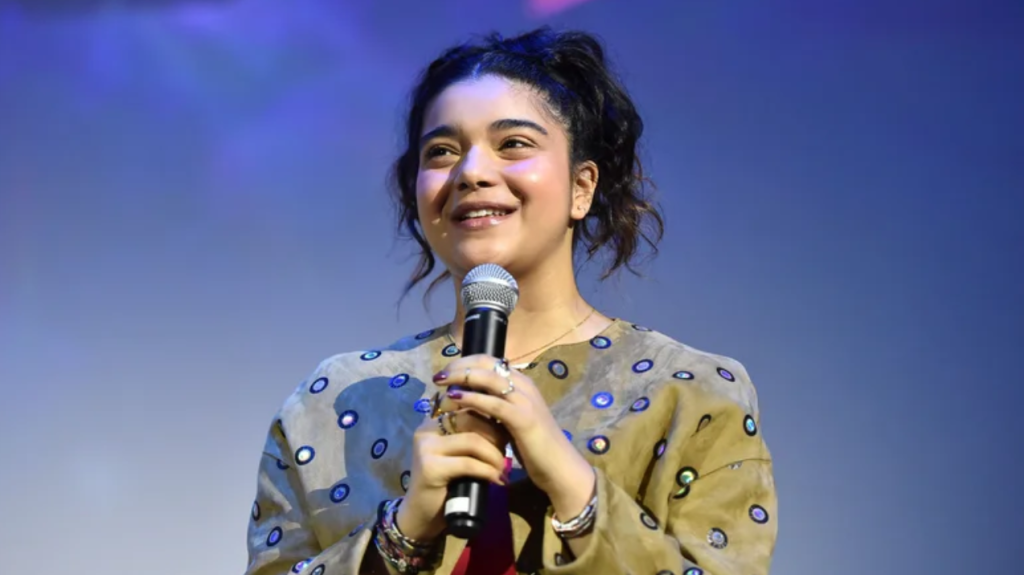 Since Marvel introduced Iman as the new Ms. Marvel, it became evident that they made the perfect choice. Despite the character's powers being adapted for the "Ms. Marvel" show, Vellani flawlessly captures the essence of the curious, plucky, and awkward teen from the original comic by G. Willow Wilson and Adrian Alphona. Her portrayal of Kamala Khan is both authentic and endearing, akin to Robert Downey Jr.'s iconic performance as Iron Man. It's challenging to envision anyone else playing her in live-action. Iman's genuine passion and connection to Ms. Marvel are truly remarkable, making her transition from the MCU to the comic book page a delightful sight. She doesn't just understand Kamala's greatness; she embodies it.
Representation Matters with Ms. Marvel
In recent years, the Marvel Cinematic Universe has taken significant steps towards diversity, aiming to reflect the rich array of characters from the comics and real-world people. "Ms. Marvel" stands out as a remarkable effort, embracing the character's life, culture, and religion in ways not often seen in superhero productions. It proudly introduces a Muslim hero to the Marvel Universe for the first time. While not flawless, the show's representation is considerably improved compared to previous MCU projects. The diverse backgrounds of the writers, directors, and actors involved in the series contributed to its authenticity. Iman Vellani, as the star, brought her Pakistani Canadian background into her performance, making it truly genuine. "Ms. Marvel" broke new ground, setting an inspiring example for future MCU productions.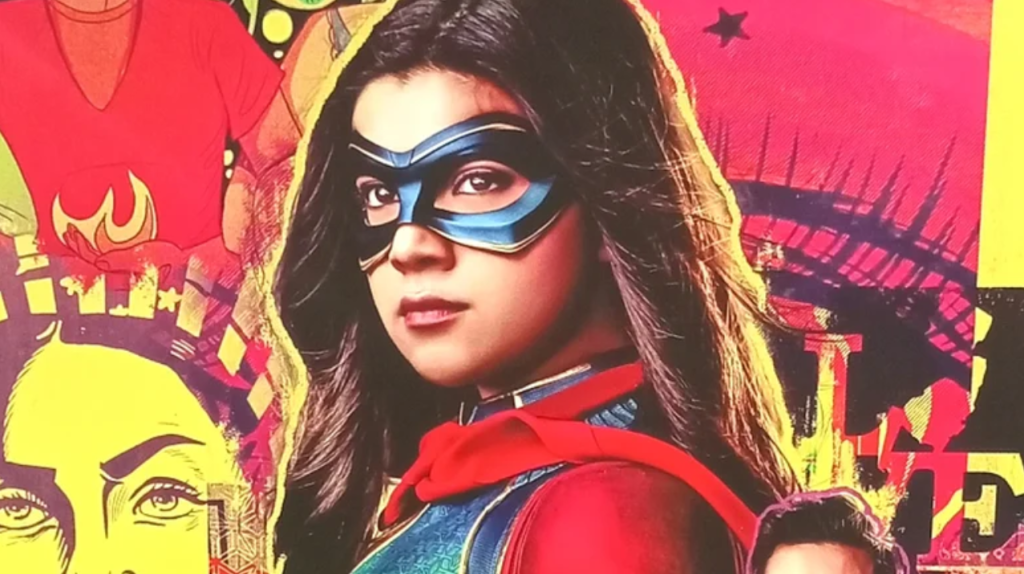 Iman Vellani becomes the fourth diverse voice to continue Kamala Khan's ongoing story. The character's journey began with Muslim writer G. Willow Wilson (and artist Adrian Alphona), who co-created Ms. Marvel alongside Sana Amanat, Stephen Wacker, and Jamie McKelvie. Then, Muslim writer Saladin Ahmed took the helm with "The Magnificent Ms. Marvel," collaborating with artist Minkyu Jung. For the latest series, "Ms. Marvel: Beyond the Limit," South Asian writer Samira Ahmed and artist Andrés Genolet joined forces. Vellani's genuine passion for the character and her background, similar to Khan's, gives her a deep understanding of Ms. Marvel's essence. Despite her acting background, Vellani's connection to Kamala shines through, making her a natural fit to write the character's ongoing series.
Vellani Isn't Ignoring the Character's Past
When fans heard about Ms. Marvel becoming a mutant, some worried that the new comic would change her Inhuman origin. However, Iman Vellani assured everyone that the series will respect the character's past and not retcon her Inhuman origin.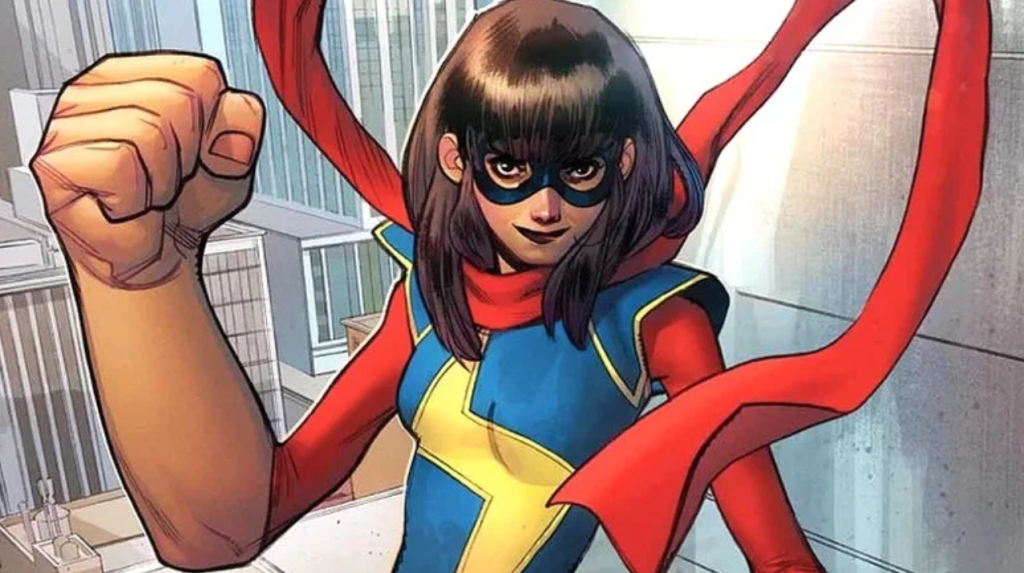 "Kamala's Inhuman origin is an essential part of her identity that both Marvel editorial and I want to preserve," Vellani shared with EW. "Our book will delve into the core themes of identity that 'Ms. Marvel' comics have always explored. Now, with the addition of her mutant status, Kamala has a new label to embrace, and it's going to be an exciting and wild journey."
Moreover, Vellani disclosed that Ms. Marvel's powers would remain unchanged, sticking to her stretchy abilities from the comics rather than adopting the energy-based powers seen in the Marvel Cinematic Universe. She expressed her delight in the creative freedom of the comic medium, as it allows for limitless possibilities without budget constraints or special effects concerns. "I love it! The stretchy powers offer endless opportunities. I enjoy leaving some aspects open-ended for the artists to surprise me with their sketches, and they never fail to do so. Pitching ideas is liberating, and everything can be brought to life through their drawings."
Vellani's assurance to preserve Ms. Marvel's Inhuman origin and keep her comic powers intact, separate from the MCU, demonstrates her genuine care for the character and her original roots. Rather than altering Kamala, it appears she is embracing the qualities that make her a remarkable hero. While the transformation into a mutant brings significant changes, Vellani's storytelling will ensure it doesn't diminish her past in any way.
Iman Vellani is Helping to Forge a New Path for the Hero
Iman Vellani co-writing "Ms. Marvel" is a dream come true for readers, especially after the controversial handling of the hero's recent death. With Vellani at the helm, Kamala Khan's journey as a newly-minted mutant holds promise for potential live-action adaptations. Her passion, care, and deep understanding of the character make her the ideal choice to craft Ms. Marvel's future. Despite not having prior experience in comics, her genuine superfan status ensures that the next chapter of Kamala's adventures will be thoughtful and worthwhile. Fans can rest assured that Vellani will do justice to the beloved Marvel Universe character.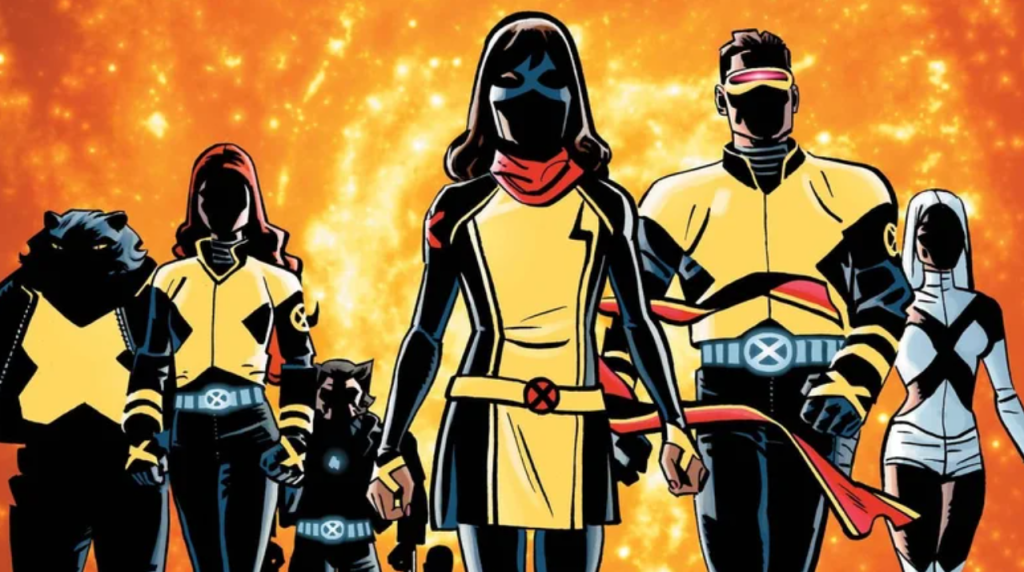 Take a look at Artgerm's striking cover for "Ms. Marvel: The New Mutant" #1, along with the exciting text synopsis for the first issue below.
Kamala returns through Krakoan Resurrection Technology only to discover she's a mutant. However, the catastrophic FALL OF X and a secret mission for the X-Men quickly turns her world upside down.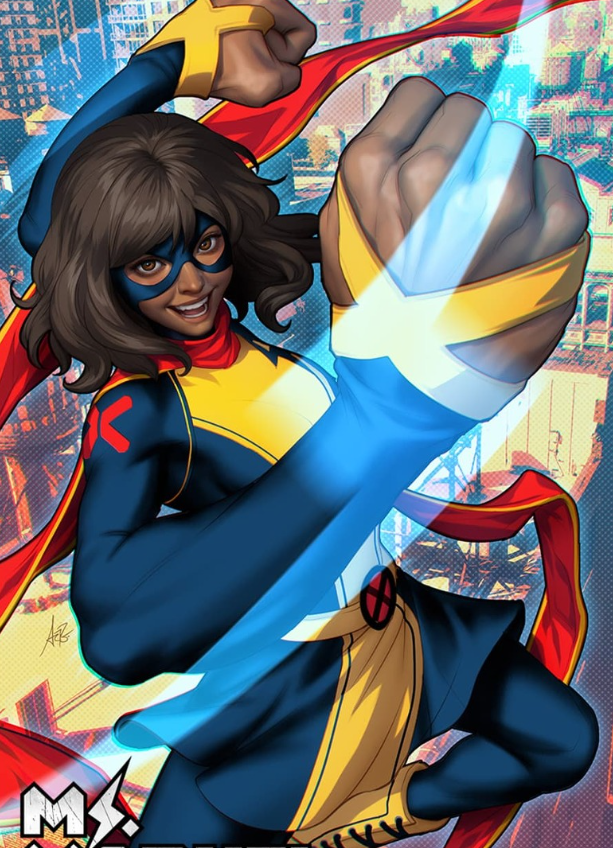 Iman Vellani's exciting run as the writer for Kamala Khan's new adventures kicks off with "Ms. Marvel: The New Mutant" #1, hitting comic book stores and online retailers on August 30, 2023.