The music career of Jesse McCartney, which reached its zenith in the middle of the 2000s, is ostensibly his most well-known endeavor. His singles "Leavin'," "Shake," and "Beautiful Soul" all reached the top 25 on Billboard's Hot 100, while "Shake" and "Body Language" were also quite popular. The singer, however, has also maintained a successful career in both film and television.
McCartney played himself or a thinly veiled version of himself in numerous projects throughout the 2000s, after receiving prominence for a two-year run on the soap opera "All My Children" between 1998 and 2000. Both the "Alvin and the Chipmunks" and "Kingdom Hearts" video game franchises, which he voiced, benefited from his talents. His most recent film appearance was as a supporting actor in the critically panned romantic comedy "Love, Weddings, and Other Disasters," set to be released in 2020.
McCartney has played a hugely popular DC Comics character on television for more than a decade, despite his busy schedule with other endeavors.
Jesse McCartney voices Young Justice's Nightwing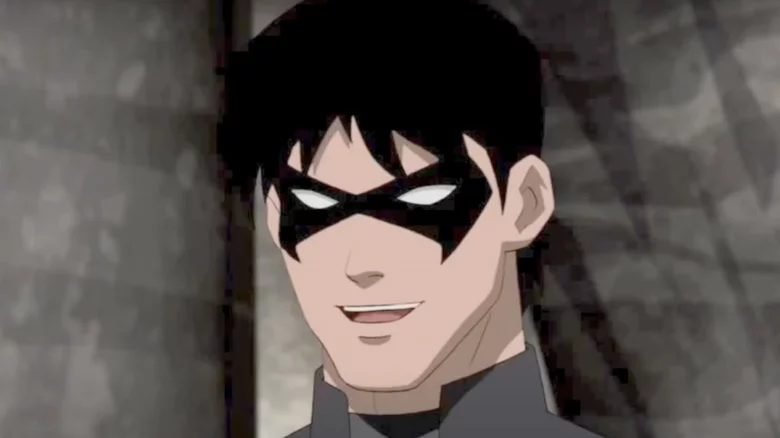 The character of Nightwing, portrayed by Jesse McCartney on "Young Justice," was originally created by Alan Grant. Since 2010, McCartney has provided the character's voice. Grayson was Batman's first protege and one of the few Robins to have a somewhat positive ending, as his successor Jason Todd was notoriously murdered by The Joker.
Grayson adopted the alias Nightwing when Superman offered it to him and he was no longer under Batman's protection. After Grayson's tumultuous break from the Batman family, Superman told him the legend of a Kryptonian hero known as Nightwing, whose true identity was never revealed. To further solidify the identity change, Grayson adopts the moniker. Since his debut appearance in 1984, Nightwing has led the Teen Titans, starred in his own comic book series, and appeared in the video game and cinematic adaptation of "Injustice: Gods Among Us."
Currently on "Young Justice," Nightwing is in charge of a team that includes Superboy, Miss Martian, Tigress, Zatanna, Rocket, and Aquaboy (now known as Aquaman since King Orin retired). Grayson was still using the Robin alias during the first season. When the team first confronts the extraterrestrial bounty hunter Lobo in Season 2, he takes on the role of Nightwing. The show jumped five years into the future between these first two seasons, introducing new characters, and having Robin's transformation into Nightwing take place off-screen.