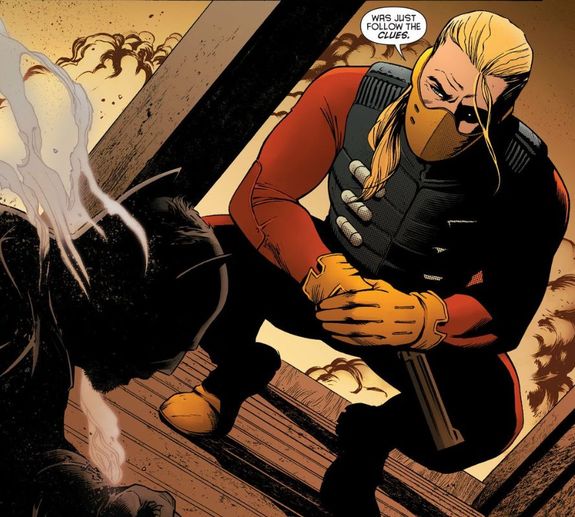 Source: newsarama.com
12.Cluemaster
My rules forbid me from putting The Riddler (my favorite Batman villain of all time; no contest) on this list, so I'll put his knockoff on here. But that's not all that Cluemaster is. He's actually a pretty cool villain in his own right.
Arthur Brown (still didn't need to look up his real name, because I only know unimportant things) was a failed game show host who decided to become a master criminal (like you do). And he would leave game show-esque clues at the scenes of his crimes for Batman to figure out.
I LOVE THIS.
I am one hundred percent convinced that the world would be an infinitely better place if Alex Trebek was out there running around stealing priceless artifacts.
Cluemaster was actually even a Justice Leaguer at one point. Yes, it was the Justice League Antarctica, BUT IT STILL COUNTS!! Unfortunately for Artie, his legacy was more important than he was, as his daughter Stephanie Brown would go on to become Spoiler, then Batgirl, then Spoiler again, because DC reboot stupidity. But yeah, she overshadows the heck out of her dear old dad.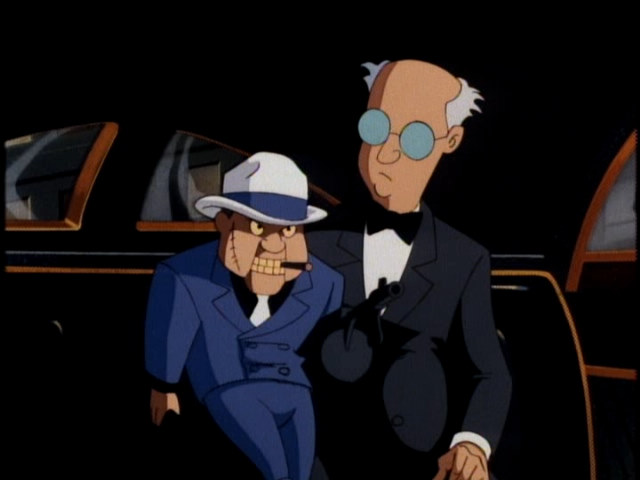 Source: batman.wikia.com
11. Ventriloquist and Scarface
Man, is Batman: the Animated Series great. And it's mostly thanks to "Read My Lips", which is one of the best episodes of the series, that this duo is on this list.
Arnold Wesker is a meek, timid man while his puppet, Scarface, is a tough talking, vicious gangster. This makes it real easy to feel bad for Arnold, even though Scarface isn't alive, and the Scarface persona is still a part of Wesker's broken mind. It's an incredible feat to make a character both lovable and irredeemable.
This is the most complex Batman villain on this list and, by any rights, should be way more utilized as a character. Also, the later Ventriloquists after Wesker were all great.
My runner up favorite was the one featured in the New 52 reboot of Secret Six (can you tell I love Secret Six a whole lot?). She's pretty great in her own right, even if she's a lot more cuckoo for cocoa puffs than Wesker ever was.