It can be argued that the Batman villains are the greatest in the comic book genre. Some prefer Spider-Man's foes, I'd personally go with the Flash's Rogues, but no one can say Batman doesn't have some absolutely kick-butt fantastic villains. But not all of them get the recognition they so richly deserve, so I thought I'd spread the love to some of my favorite underused Batman villains.
However, to narrow it down, here is the one rule: being a villain in a big screen movie makes you off limits to this list, but making a cameo in a movie or popping up in a tv show does not. So let's go!!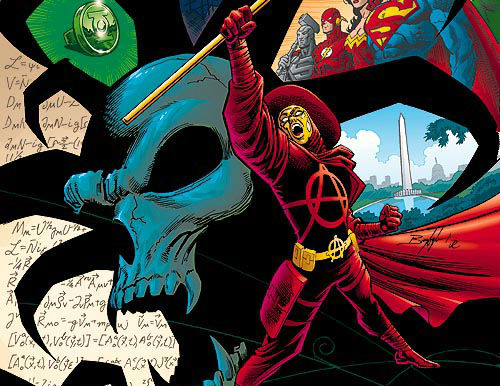 Source: usgamer.net
14. Anarky
Let's start with a villain I love – a lot.
Anarky is great, because he appears in some wonderful comic books. Seriously, if you consider yourself a Batman fan, but you haven't read any Alan Grant/Norm Breyfogle Batman comics, go do that now. They're worth it.
Anarky was introduced in that run as a cloaked, V for Vendetta-lookin' dude preaching…well, anarchy. He stirred up trouble and yelled about anti-authoritarianism and the death of the establishment. And in the end of his introductory arc, he was revealed to be about 13 years old. You know, like most wannabe anarchists.
Lonnie Machin eventually reformed partially into an anti-hero, once Batman told him to grow up and knock off his criminal behavior. The actual behind the scenes reason for this was that Alan Grant intended for Anarky to become the third Robin, but DC editorial nixed that idea, preferring instead to go with Tim Drake for the role.
And although I mock Lonnie's anarchist leanings, his two creators both actually know their stuff, making him a legitimately sympathetic character.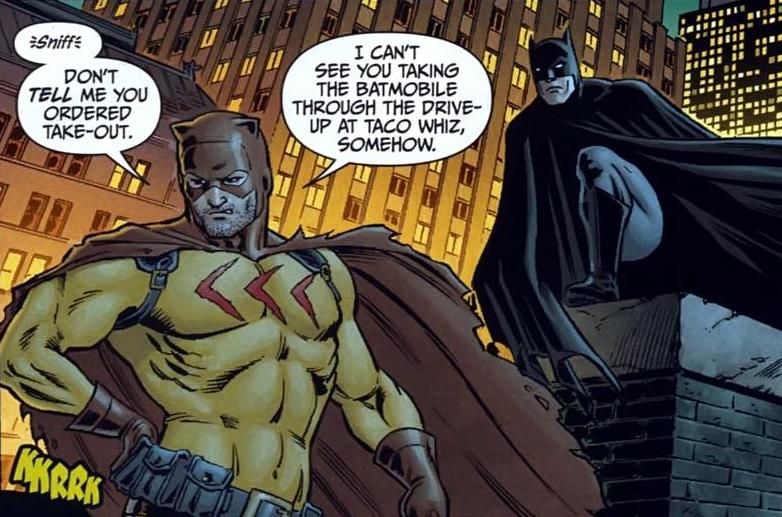 Source: arousinggrammer.com
13. Catman
Catman is hot, ok? Like, I'm a straight dude (even though some commenters would disagree, for some reason) but Catman's hotness is an objective fact. Also an objective fact: Catman rules.
Originally introduced as a d-list villain who was just "Batman, but evil", Catman eventually became a lame joke character. And then Gail Simone got hold of him. Along with Dale Eaglesham and Nicola Scott, Simone turned Catman into a badass who could hold his own in a fight with the Dark Knight.
HE LIVED WITH LIONS. SO COOL.
Plus, Secret Six, the series in which he prominently features is super freakin' great. Catman works as de facto team leader on the occasions when Scandal Savage isn't taking charge. But again, we are missing the point: Catman is super hot. And an incredibly compelling character. Go read Secret Six. The Catman/Deadshot relationship alone is worth it.
Catman deserves to appear in way more Batman media. Because he's super rad. Objective fact.