The Marvel Cinematic Universe is full of characters. At this point, we've added so many classic comic book characters that it's a shock that there are any left. But who are the most powerful? By arbitrary distinctions of power level and ability, who are the ones to fear, and who are the ones to avoid going toe-to-toe with? Read on, and we'll talk about it.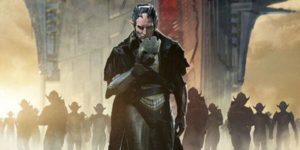 Source: kastorskorner.com
Honorable Mention 1: Malekith the Accursed
I know, I know, he isn't the most memorable or best-written MCU villain, but he is indeed one of the most powerful.
Malekith is a Dark Elf who hails from the land of Svartlfheim. He usually fights Thor, but has messed around with other heroes in the past, most recently Iron Man and Angela. As a Dark Elf, he has advanced speed, strength, stamina, durability, agility, and reflexes. Also, the elf has some serious regeneration powers, even recovering from an apparent death at the hands of Kurse. Oh, and he also does magic. Tons of magic. He is all down in magic town.
Like all Dark Elves, Malekith's one weakness is iron. So, he could have the hell kicked out of him with a mid-century frying pan. But, hey, we aren't all perfect. No, not all of us are sensitive to a base metal, but I'm allergic to cats, and that's kind of the same thing.
Power Level: Unless you charge him with a skillet, he will eff you up.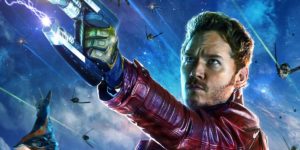 Source: screenrant.com
Honorable Mention 2: Star-Lord
I know, weird call. But Star-Lord is one of the few MCU characters who are actually MORE powerful than their Marvel Comics counterparts.
This is due to the fact that Star-Lord is half Celestial, thanks to his dad being Ego the Living Planet. His universal connection and untapped potential grant him an untold amount of power. And all of that is wrapped up in a music-loving, Eighties-obsessed dork.
Marvel Comics' Star-Lord has changed drastically over the years. The original Star-Lord was a human born during a cosmic phenomenon. He gained the rank of Star-Lord while on a NASA test flight. That was later retconned completely, and Peter became the son of a human woman and a crashed alien. The alien being J'Son, ruler of the Spartax empire. Peter grew up, went to NASA, and was eventually kidnapped by Yondu and the Ravagers. From that point on, he became much more in line with the Star Lord we all know.
Power Level: One hell of a Cherry Bomb.
                                                          Source: youtube.com
15. The Vision
The Vision is among the most powerful of the Avengers. As an android designed by the vicious intellect of Ultron, Vision has shocking mental and physical capabilities.
His intangibility powers, coupled with the ability to become diamond hard and unleash powerful blasts of energy, make him a shockingly strong opponent. His energy blast was able to cleave straight through the Stark Tech War Machine armor in Civil War. And cutting through Stark Tech like a hot knife through butter is no small thing. Plus, Mjolnir considers Vision worthy, meaning that he could wield the hammer if he so willed.
It takes a special kind of character to be able to out-think an opponent and punch straight through his skull, and The Vision is that kind of character. Intangibility is one of those powers that's actually terrifying if you give it even five seconds of thought. It makes you unstoppable. No barrier you can't get through, no defense you can't shrug off.
Power Level: Un-friggin-stoppable.