More often than not, the superheroes and villains in comic book movies take inspiration from their comic book counterparts in terms of the powers and abilities they display – Wolverine has his healing factor, Iron Man has his suit of power armor, the Hulk is super-strong, Magneto can manipulate metal and so forth – but, every now and again, the characters depicted on screen display abilities that are completely different from the versions in the source material.
Why does this happen? We don't know, because in the majority of these cases it ends up annoying fans more than anything else.
This article lists ten such examples, in which the version of a character depicted in a comic book movie was inexplicably given a power that they don't possess in the comic books.
Telekinesis (2015 Doctor Doom)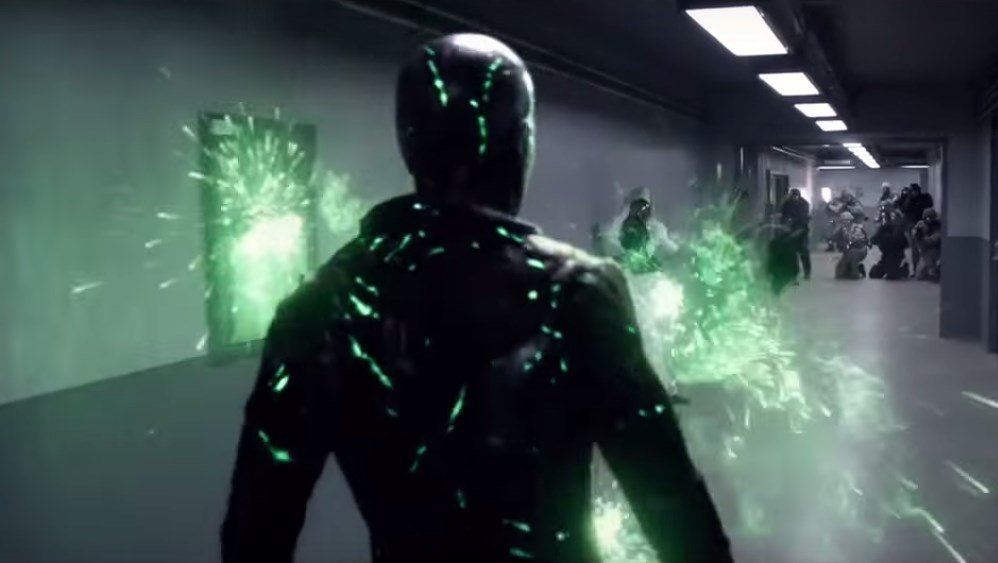 In the comic books, Doctor Doom has a vast array of powers (he's much more powerful at base level than a lot of people give him credit for). In addition to what is essentially a superhuman intellect, he has powers that are both technological and mystical in nature (both of which are at high levels in terms of Marvel characters).
His armor contains countless gadgets that do everything from erecting powerful force fields to firing miniature missiles, while his magic enables him to do things like cast the immobilizing Crimson Bands and summon legions of formidable demons/monsters like Mindless Ones.
However, in 2015's awful Fantastic Four movie, Doom – played by Toby Kebbell – gained his powers through exposure to the environment in an alternate dimension. Those powers were completely different from his comic book powers. Essentially, he gained the power of telekinesis, specifically the ability to move and explode things with his mind. His body also transformed into a durable form with the ability to fire green energy.
And this isn't the only instance in which the movie character possessed powers that differed from the comic book version.

Electric Powers (2005-07 Doctor Doom)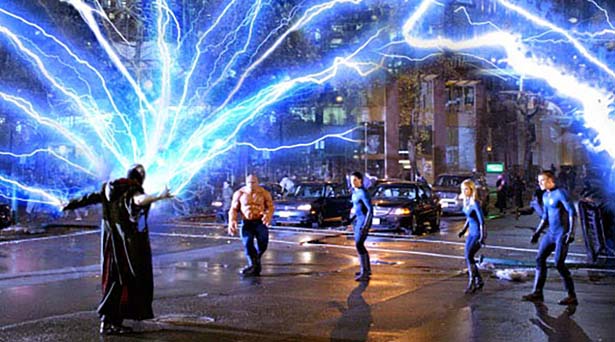 Yup, here is Doctor Doom again, but this time, it's the version who appeared in the two Fantastic Four movies in 2005 and 2007 respectively – Fantastic Four and its sequel, Fantastic Four: Rise of the Silver Surfer.
This equally awful version of the character was played by Julian McMahon. The extent of his powers deviated from the comic book version's (which we don't need to explain again!) to the same degree as Toby Kebbell's version in 2015.
In the first movie, having been exposed to the same cosmic cloud as the Fantastic Four themselves, this version of Doom transformed into a being with a metallic skin that allowed him to fire blasts of electricity from his body. In the sequel, he also stole the powers of the Silver Surfer – but that's something Doom has actually done in the comic books.
And now let's meet the first mutant character on this list.

Spikes (Kid Omega)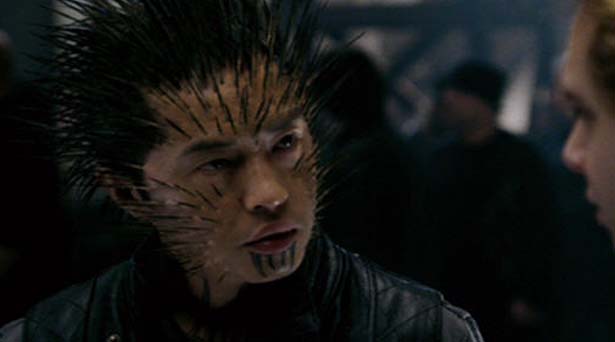 This particular entry is unique among all of the entries on the list, as the only reason this movie character's powers don't quite match up to the comic book version's is that he was given the wrong name!
In the comic books, Quentin Quire, aka Kid Omega, is a powerful telepath and telekinetic but, in 2006's X-Men: The Last Stand, the character with that name had the ability to project hundreds of spikes out of his body.
It was, however, all thanks to an inexplicable typo. The character in the movie – played by Ken Leung – was actually meant to be Quill. In the comic books, Quill has those spikes, but Leung's character was accidentally listed in the credits as being Kid Omega. What an absolute farce!
And now, let's move on to one of the worst villain depictions in the history of movies, let alone comic book movies!

Lethal Touch (Blackheart)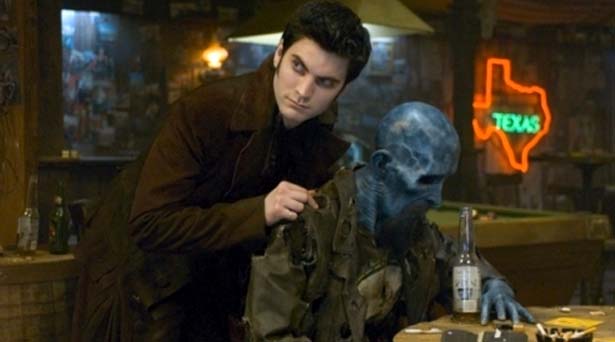 Blackheart is one of the most dangerous villains in Marvel's comic books. A massively powerful demon, Blackheart looks like a demon should look - absolutely monstrous. In 2007's Ghost Rider movie, he looks like an emo teenager. His powers are nothing like those of his comic book counterpart.
In the comics, Blackheart can warp reality around himself, and he has telekinetic and telepathic abilities, the ability to manipulate vast amounts of dark magic and superhuman physical attributes. In the movie, when he touches people they shrivel up and die. That's pretty much it.
It's a cool power, but it's not on the same scale as the original version and Wes Bentley's wimpy portrayal didn't help matters at all.
And now, let's take a look at a character from the Ghost Rider sequel.
Decaying (Blackout)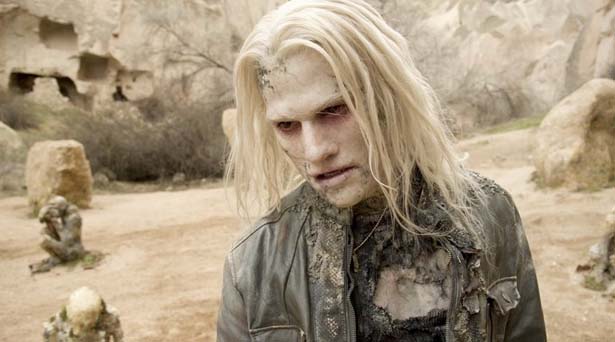 Wes Bentley's Blackheart wasn't the only Ghost Rider movie villain to possess completely different powers completely different from those of his comic book counterpart – Johnny Whitworth's Blackout did in the 2012 sequel, Ghost Rider: Spirit of Vengeance, too.
In the comic books, Blackout is a half-demon with superhuman strength, speed, durability, and reflexes. In addition, he has the psionic ability to extinguish any light in his vicinity. His teeth and fingernails were also replaced with mechanical prosthetic versions.
However, in the movie, he was Ray Carrigan – a mercenary, drug dealer and gun runner who was transformed into Blackout by the devil in order to combat Ghost Rider. He possessed a similar power to the movie version of Blackheart – a death touch which sapped the life out of anyone or anything he came in to contact with.
And now, let's look at the first Marvel Cinematic Universe character on this list.

Extremis (Aldrich Killian)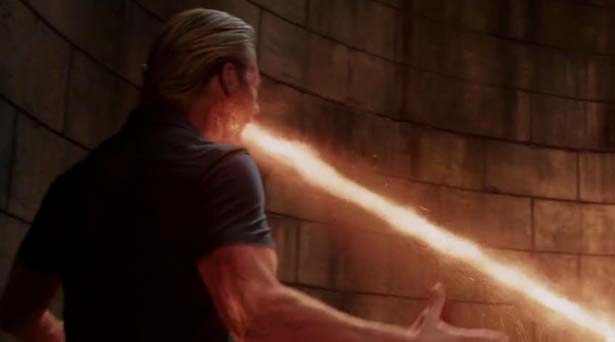 Aldrich Killian – played by Guy Pearce – was the main villain in 2013's Iron Man 3, and the character was entirely different from the version depicted in the comic books, never mind the fact that he possessed a power that his comic book counterpart didn't possess.
In fact, the Killian in the comic books is completely powerless. He is simply a genius scientist who develops the Extremis virus and sells it to terrorists before killing himself out of guilt.
In Iron Man 3, Killian uses Extremis on himself and gains its powers as a result. Those powers include superhuman strength and agility, a regenerative healing factor, the ability to heat up parts of their body and fire breath.
And now we move on to the star of an utterly terrible DC comic book movie.

Reviving the Dead (Jonah Hex)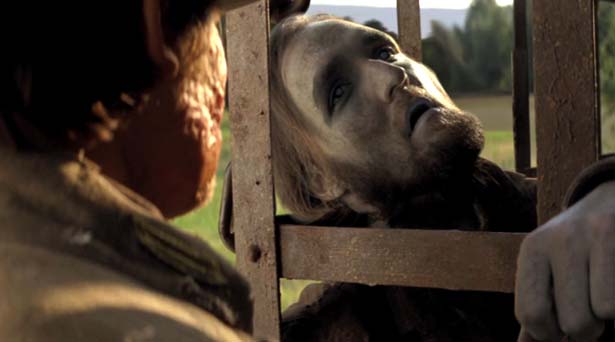 Oh man, Jonah Hex, what did they do to you? For a movie with such a stellar cast – Josh Brolin as Jonah Hex role, Michael Fassbender, John Malkovich, Megan Fox, Will Arnett, Michael Shannon and Wes Bentley, among others – it really was awful. And what the people behind it did to the titular character was terrible.
In the comic books, Hex is simply a gun-slinging bounty hunter with incredible marksmanship skills and peak human fighting ability, but in his movie he was given a bizarre supernatural power.
That power was the ability to temporarily communicate with the dead while in physical contact with them – which came as a result of him being mystically resurrected by some American Indians. Crazy stuff!
And next, the second – and final – Marvel Cinematic Universe character on this list.
The Mind Stone (Vision)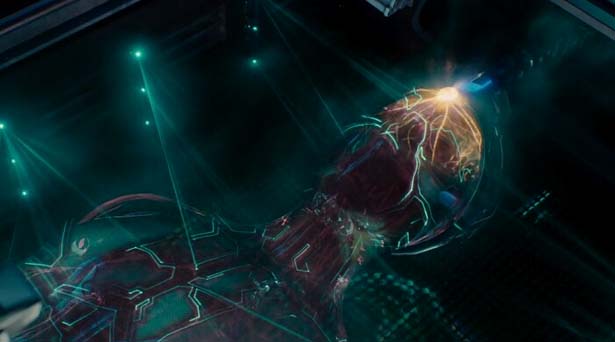 2015's Avengers: Age of Ultron introduced a number of new Avengers to the team. One of them was the powerful android, Vision, but the character was a very different beast to the version we had become so familiar with in the comic books.
He was a synthetic humanoid, just like in the comic books, and he possessed energy blasts, phasing, flight, and superhuman physical attributes, just like in the comic books, but he was also powered by one of the most powerful items in the Marvel Cinematic Universe.
That item was the Mind Stone – one of the six Infinity Stones – and, although Vision didn't display the powers, that potentially gives him a host of mind-related abilities that the character doesn't have in the comic books. For instance, Loki used the item in 2012's The Avengers to mind-control people. Vision, by default, should have that power too, making him even more powerful than he already clearly is.
On to a very popular character who actually had some really bizarre powers in his films.

All Kinds of Nonsense (Superman)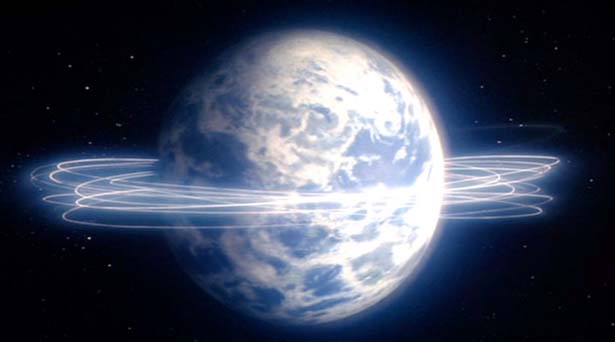 Christopher Reeve's Superman is generally thought of as great, but there was actually a hell of a lot of nonsense surrounding the character – namely, that he could seemingly pull powers out of his ass on a whim. Everyone knows Superman's usual powers – super-strength, super-speed, super-durability, flight, heat vision, X-ray vision and so forth, so what the hell was going on in Superman and Superman II?!
In 1978's Superman, the hero was not only able to reverse time to bring Lois Lane back to life by circling the Earth really quickly, he was also able to erase her memories of who he really was by kissing her! Then, in 1980's Superman II, he pulled a shield-shaped layer of film off his chest and threw it at the villainous Non, which disabled him by wrapping him up!
For such a well-respected adaptation of the character, he really did pull off some utter nonsense in terms of the powers he displayed!
And now…the most ridiculous comic book movie character of all time.

All Kinds of Nonsense (Deadpool)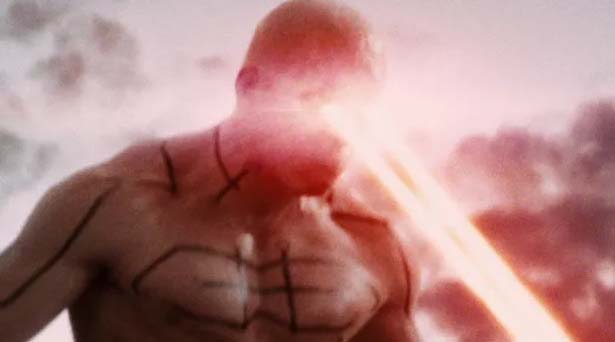 Seriously, what the hell was this all about? In the comic books, Deadpool is the Merc with a Mouth – a mercenary who never shuts up. His main power is that he heals very quickly from injury and is essentially immortal as a result.
However, in 2009's X-Men Origins: Wolverine, an AWFUL version of the character was portrayed on screen. Ryan Reynolds and Scott Adkins shared the role, but Adkins was the unfortunate man who played the post-transformation version of the character in the bulk of his scenes (Reynolds had previously been decent as Wade Wilson, just as he was in this year's brilliant Deadpool movie).
The character was given a mish-mash of mutant abilities that include Cyclops' optic blasts, John Wraith's teleportation, Wolverine's healing factor, Chris Bradley's technopathy and retractable adamantium blades. What an absolute mess! Moreover, he had his mouth sewn shut, so he couldn't even talk non-stop like the comic book version!
And that, good readers, is that!
What do you think? Did you actually prefer the powers depicted on screen? Which other comic book movie characters had powers that differed from the comic book version? Have your say below!