In 2011, DC Comics opted to do something unprecedented. They cancelled their entire lineup of comics and rebooted their universe, setting every comic back to issue Number One. Fifty-two titles launched, referred to as the New 52. Now, since that first month, titles have been canceled, and new ones have replaced them, but I wanted to take a look back at the original 52 and rank the best books from that list.
I will be taking the entire run of these comics into consideration. So the nineteen issues of I, Vampire and the 50 issues of Green Lantern both have the same weight.
So, let's turn back the clock to 2011, when none of us had seen the majesty of the Avengers, and those New Year's sunglasses with the year on them had just started to look really stupid.
                                                          Source: dccomics.com
10. Aquaman
For the Number Ten spot, I was seriously divided between this book and Green Lantern, and for similar reasons.
Both were series that started out incredibly under Geoff Johns and Ivan Reis and slowly dropped in quality after their departure. Buuuuuuut because the post-Johns Aquaman is better and because the New 52 Green Lantern book was really just an epilogue to Johns's previous six years on the character, Aquaman earns this place.
I love Aquaman, but it's hard to attract interest in him, because he's such a target for mockery. The book's real strength was in the relationship between Aquaman and his wife, Mera. As a relationship book with some superheroing, it worked incredibly well.
Although I do have to take issue with the scene where Aquaman claims he "doesn't talk to fish". Because, pal, you TOTALLY talk to fish.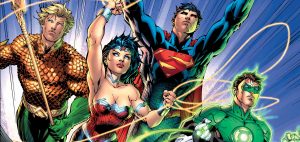 Source: dccomics.com
9. Justice League
So Justice League is pretty good.
It's a fun book full of interesting villains and big-event storytelling, and while I'm not SUPER into the current "Darkseid War" storyline, it's still an enjoyable read every month (Or two months, or whenever the hell it decides to come out again).
Personally, I'd say the high point of the book was the period immediately after Forever Evil. Adding the newly reformed Lex Luthor and Captain Cold to the League makes me happy as a concept, and Geoff Johns knew how to use it effectively. "Origin" is also good, and "Throne of Atlantis" and "Trinity War" were fun crossovers. And it'd be a failure on my part to not address the wonderful Geoff Johns and Gary Frank backup story about Shazam.
By no means the best Justice League run, but a pretty good one, nonetheless.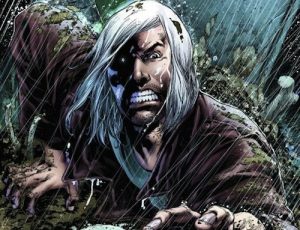 Source: onemetal.com
8. Resurrection Man
Resurrection Man, aka Mitch Shelley (whose name I somehow knew right off the top of my head, because I'm a huge dork) is a character based around a really cool idea. Every time he dies, he comes back with a different superpower.
That's so cool. And it's a great way to keep each issue feeling fresh and unpredictable.
This one didn't run super long, sadly, but the idea of Heaven and Hell fighting over Shelly's soul is an interesting one. Honestly, I wish this one had gotten a longer run.
I could have handled a lot more of Shelly running around trying to figure out what's going on. It was a fun book and it's sad it'll probably never get another shot.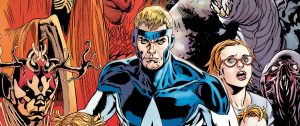 Source: entertainmentfuse.com
7. Animal Man
Jeff Lemire and Travel Foreman (plus all the other artists that came after) crafted an Animal Man story that stands as one of the best the character's ever appeared in. And when Grant Morrison's run is your competition, that is SAYING SOMETHING.
Animal Man follows actor turned superhero Buddy Baker, a man with the power to tap into The Red. Using this, he can take on the abilities of any animal as he sees fit.
Lemire's run focuses on Baker's family and his role as avatar of the Red, a role which he knows he can't hold forever. As the evil force known as the Rot begins to conquer all, Baker tries to keep his family safe, but what role is his daughter destined to play in this? READ THE DARN BOOK.
Also, the three or four issues spread throughout the run showing the hit movie Baker starred in, "Tights", are also fantastic in a completely different way.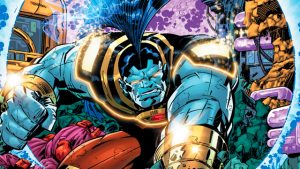 Source: io9.com
6. OMAC
OMAC had the shortest run of any book on this list, but its overall quality cements it here on this list. Say what you will about Dan Didio's editorial decisions, but pair that dude with Keith Giffen and they will make some good comics.
OMAC follows Kevin Kho, a young man unwillingly transformed into the One Man Army Corp by evil satellite Brother Eye in its war against covert ops organization Checkmate.
The series is a loving homage to all things Jack Kirby, and it shows. Keith Giffen draws some sweet Kirby Crackle, and bringing back weird Kirby concepts like the Build-A-Friends is not unwelcome. It's legitimately depressing that this series didn't last longer, especially when DC would take chances on much worse ideas later on. Also, the practice of naming each issue a word incorporating the OMAC acronym is incredibly charming.
Kho has popped up in the comics a couple of times since, but I can only hope we see more of him soon. "˜Til then, OMACTIVATE!!!!!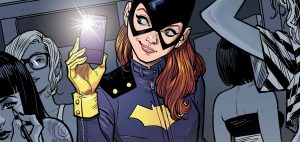 Source: dccomics.com
5. Batgirl
Gosh, I love Barbara Gordon. I've loved her since Batgirl: Year One and everything I read about her makes me like her more.
The New 52 Batgirl run started off on a high note with the incredibly talented Gail Simone writing the book. Simone's character work is always fantastic (especially in her DC books like Secret Six) and Batgirl is no exception. Bringing Babs out of her wheelchair bound role as Oracle was a controversial decision, so letting Simone (who'd worked extensively on the character in Birds of Prey) helm the reboot was an incredibly wise decision.
But after Simone's work on the title was done, the book still continued strong under the guidance of Brendon Fletcher, Cameron Stewart, and Babs Tarr. This period, referred to as the "Batgirl of Burnside" period, took the character in a lighter, cartoonier, action-packed direction and I loved every panel of it!
Babs Tarr's art is incredible, to the point where I've started thinking, "Man, I wanna buy that page" at every page of every issue. Batgirl is one of those books that managed to change hands and still be just as great in a completely different way.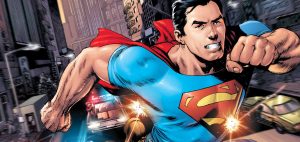 Source: dccomics.com
4. Action Comics
Superman is one of those characters who can be absolutely incredible, if you get it just right. So imagine my excitement when it was announced that Grant Morrison, the writer of All-Star Superman (aka the greatest Superman story of all time) was to take over Action Comics alongside extraordinary artist Rags Morales.
And if you can't imagine my excitement, just imagine me making a little high-pitched squeal. Because that is what happened.
Morrison is fantastic with Kal-El and his Action run contained his usual amount of mind-bending weirdness. Metallo, Krypto, and Mr. Mxyzptlk all make appearances in traditional Morrison fashion. Plus, Issue 13, "The Ghost in the Fortress of Solitude", is such a great friggin' story.
Oh, and the Sholly Fish backups are also great! Someone really should give him a Superman ongoing ASAP.
The book struggled to find its footing after Morrison left, but once Greg Pak and Aaron Kuder took over, it returned to full form. From Superdoom to the Smallville ghost story to the whole current story about Superman being de-powered, everything about this comic is oh-so-great again.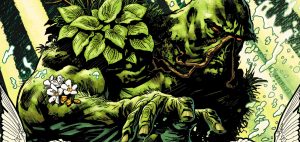 Source: dccomics.com
3. Swamp-Thing
Like Animal Man, Swamp-Thing is one of those characters so defined by a previous creator that writing him is a real challenge. In this case, that previous creator is Alan Moore. So yeah, that's a lot to live up to.
But writers Scott Snyder and Charles Soule, and artists Yanick Paquette, Marco Rudy, and Kano bring their A-game to this thing. Snyder's tenure comes first, and covers Swamp-Thing dealing with the incursion of the Rot, eventually culminating in a big crossover with Animal Man that is awesome.
After that, Soule takes over and really nails his own big story about legacy and impact. I got the chance to hear Soule speak in person about his career, and his time on Swamp-Thing was clearly something he'd been incredibly passionate about. Swamp-Thing is always pretty great, but the New 52 run is most certainly worth reading if you like things that are good.

                                                    Source: comicbookmovie.com
2. The Flash
I love the Flash so darned much. Wally, Barry, Bart, Jay, all of "˜em. They're the best. So when Barry sped back to the forefront of this series (originally by Francis Manapul and Brian Buccelato), I was overjoyed.
The art in the first chunk of this series is so beautiful I feel like I've committed a sin just by looking at it. Manapul and Buccelato worked together on both the writing and the artwork, resulting in a uniformly spectacular work of comic booking. Seriously, if you like gorgeous things, take a look at some pages from this book.
When the series was eventually handed off to Robert Venditti, Van Jensen, and Brent Booth, they continued on with the relay race of greatness. The series continues to reinvent old Flash friends and foes in interesting new ways.
And with the news that Barry Allen will soon be assigned to hidden gem of a writer Joshua Williamson, it seems like Barry Allen hasn't even broken top speed yet.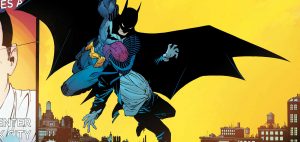 Source:dccomics.com
1. Batman
Oh, look, it's the obvious choice. What a surprise.
But in all seriousness, Scott Snyder and Greg Capullo's Batman run should go down as one of the all time great ones on the character, if not in all of comics.
From the blockbuster Court of Owls storyline that opened the series, to the spectacles of Death of the Family and Zero Year, to the incredible character work in Superheavy, this Batman run is a MUST READ for any fan of the character. Seamlessly blending horror, crime, and superhero storytelling, there are no weak points in Snyder and Capullo's Batman.
The art is unlike most other work on the character, but in a good way. And Snyder is one of the best writers at DC right now. It is a run that keeps topping itself. Every time you think it has peaked, you are almost immediately proven wrong. Comic booking perfection.
There may be a lot of problems with the New 52, but this? This was never one of them. The Dark Knight truly is an unconquerable force in comics. Not even a troubling reboot can stain him. With only two issues left as I write this, I'm gonna deeply miss this team on this book.
And there we go, the best of the New 52 Launch titles. With DC Rebirth on the rise, I can only hope more books like these come around, and that DC doesn't cancel half of them this time.