Skybound and Image Comics have released a brand new preview of the new Transformers series. The upcoming Transformers #1 will reboot the continuity of the comics as part of a brand-new shared universe. Dubbed the Energon Universe, the Autobots and Decepticons will share a universe with G.I. Joe and other new, original characters. Now, we have a look at the first solo series for the robots in disguise. 
The publisher revealed several interior pages from the book, as well as a few new variant covers. The preview pages offer but a taste of what's to come. We see a couple of kids fooling around who accidentally make the discovery of a lifetime: They've found Optimus Prime and his friends. The book was announced earlier this year after the publication of Robert Kirkman's Void Rivals #1, which secretly kicked off the Energon Universe. You can check out some variant covers for the first issue of Transformers below, as well as the preview art.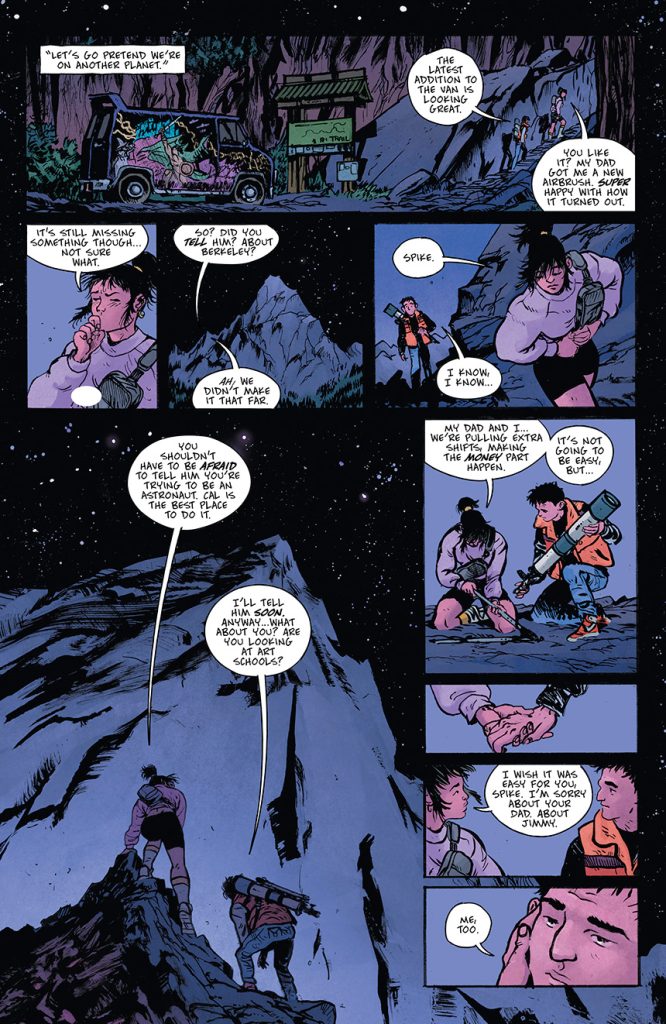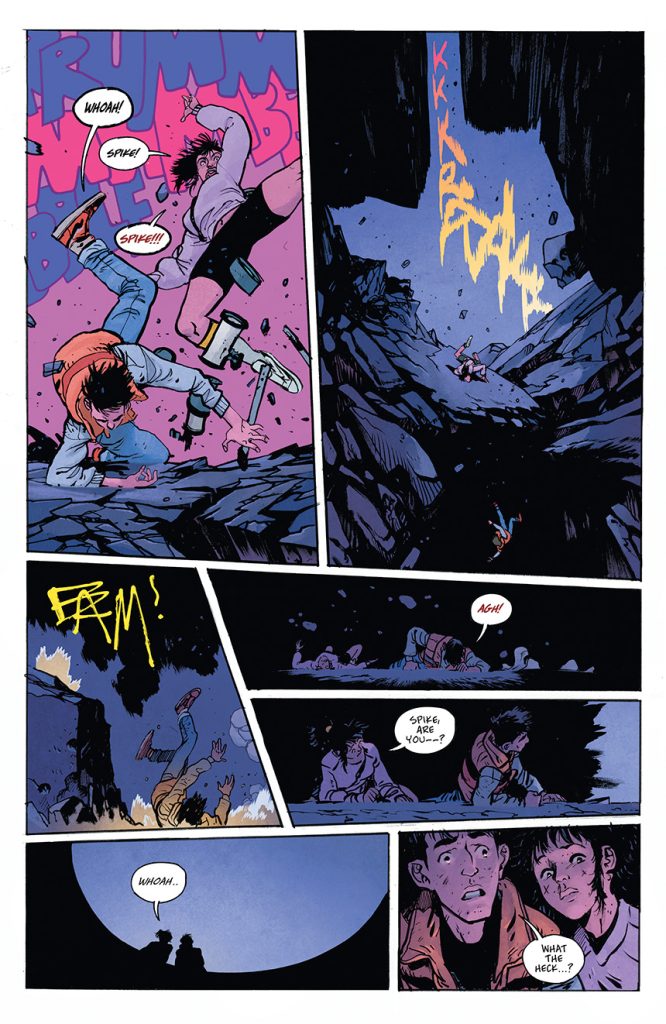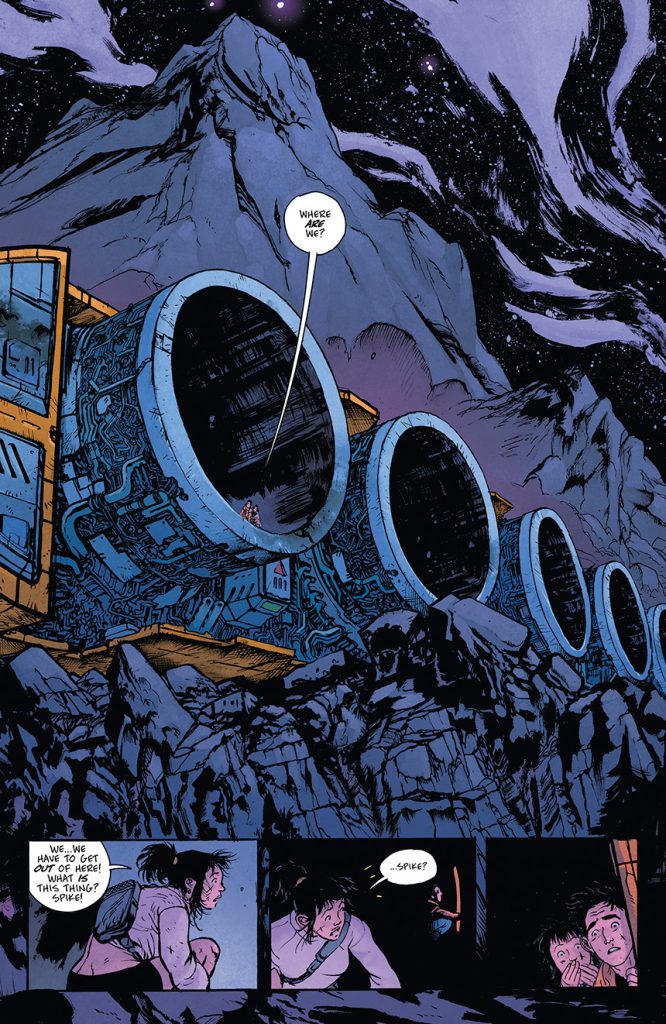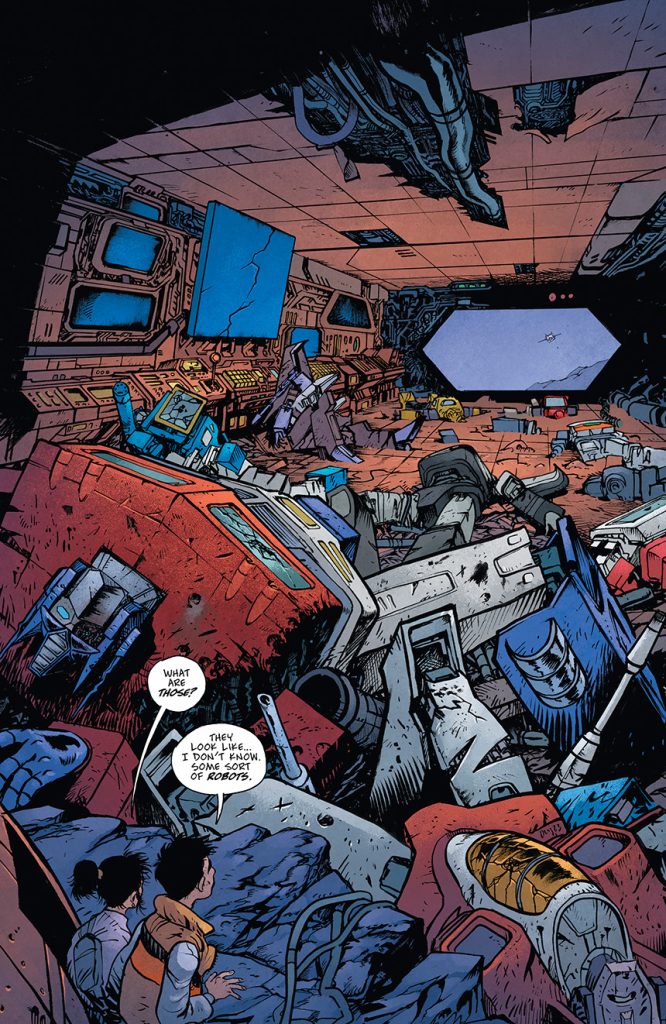 Here is the synopsis for Transformers #1. 
"Optimus Prime was supposed to have led the Autobots to victory. Instead, the fate of Cybertron is unknown, and his allies have crash-landed far from home, alongside their enemies—the Decepticons. As these titanic forces renew their war on Earth, one thing is immediately clear: the planet will never be the same. New alliances are struck. Battle lines are redrawn. Humanity's only hope for survival is Optimus Prime."
The book hails from Daniel Warren Johnson (Do a Powerbomb, DC's Wonder Woman: Dead Earth) and colorist Mike Spicer (Stillwater, Murder Falcon). The character lineup in the first story arc includes Autobots Optimus Prime, Ratchet, Cliffjumper, Arcee and Wheeljack. The Decepticons include Starscream, Rumble, Skywarp, Laserbeak and Soundwave. As for Megatron? One assumes that will be a big, lingering question as the arc unfolds. 
Skybound got the rights to both Transformers and G.I. Joe last year after IDW lost the license. Rather than just do something a little more safe, the company decided to go ambitious with a reboot and a shared universe. It's a bold strategy, but one that gives new readers a chance to jump on board early on. Meanwhile, both of these franchises are in unique places on the big screen. 
Transformers: Rise of the Beasts debuted in theaters earlier this year with mixed results at the box office. Paramount, at the same time, is hoping to make a new G.I. Joe movie. That may or may not involve the Transformers as well, depending on how things shake out. In the meantime, we've got these new comics to look forward to.  
Transformers #1 hits shelves on October 4. 
What do you think? Are you excited about the reboot? Do you plan on picking up a copy? Join in on the conversation over on Facebook or Twitter!