Marvel's future will be home to a new Captain America, and it will be a woman taking over the shield come 2099. Marvel Comics is currently reopening the 2099 world with several titles taking a look at the future, with The Amazing Spider-Man amongst them. The latest issue of the series made a rather stunning reveal in the form of a new Cap, and this isn't some cheap ploy either. It appears our new female Captain America is part of the main Marvel Comics continuity.

Warning: spoilers ahead for The Amazing Spider-Man #34

In some preview pages released from the issue, we see Miguel O'Hara, the man who becomes Spider-Man in the world of 2099, recounting some events of the Marvel world. We then see an image of Roberta Mendez dressed up as Captain America. The current 2099 storyline sees O'Hara returning to the past to try and recruit some helpers to save the future. What does that mean for this future version of Cap? What happens to Steve Rogers? For now, we have more questions than answers.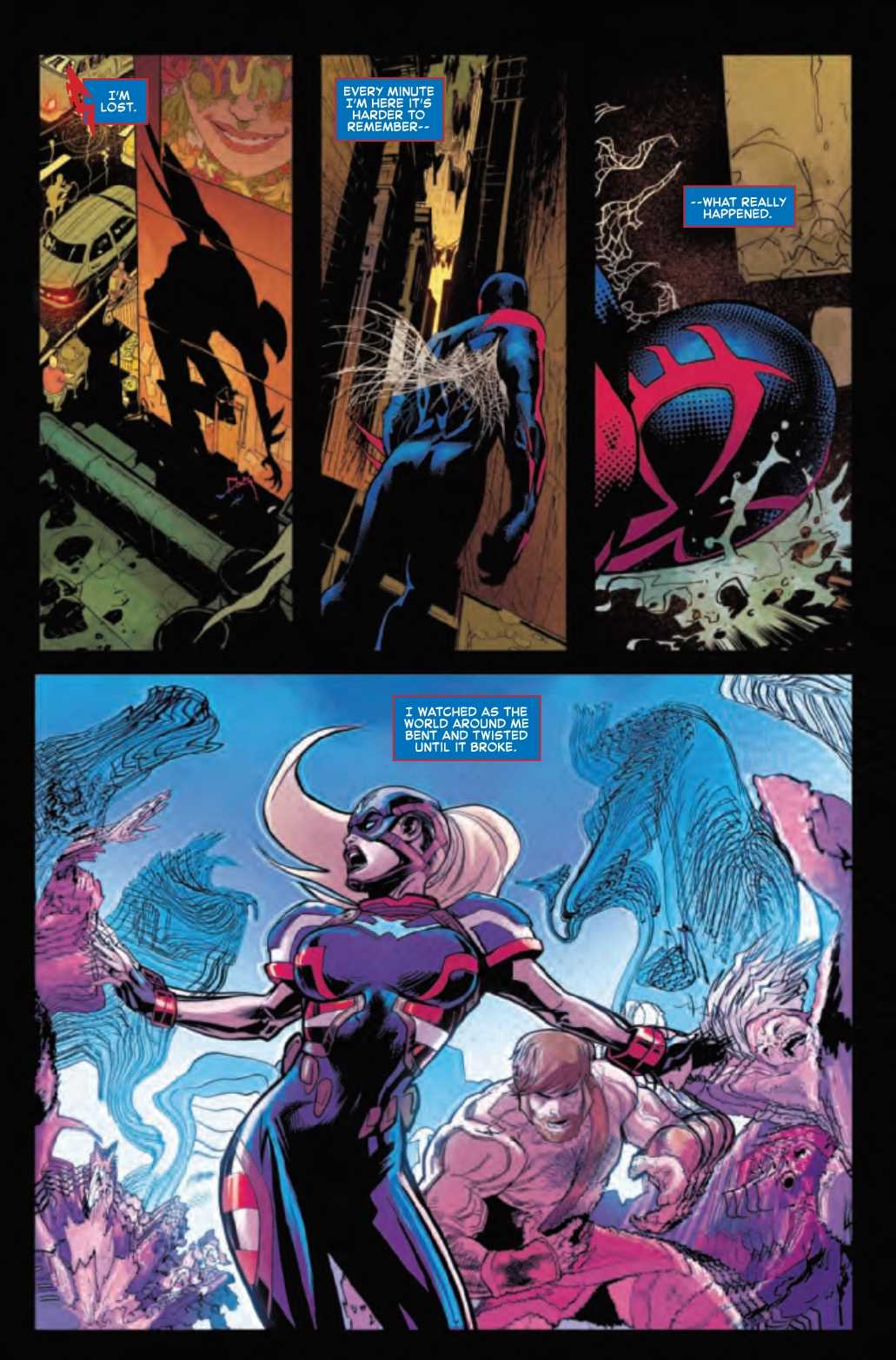 Little is known about Mendez at this point in time. What's most important is that this future timeline O'Hara is from is the main Earth -616 timeline, which houses the main Marvel continuity. Previously, a female Captain America made the rounds on Earth-15061, but that's not quite as significant. The idea of the Marvel Multiverse allows for infinite possibilities. However, when something happens in the main corner of the universe, it always carries a bit more weight. 

Here's the synopsis for The Amazing Spider-Man #34.

"Spider-Man 2099's present is our crumbling future. But what chance do we have relying only on Peter Parker, Miguel O'Hara and… Victor Von Doom?! That's right, Doctor Doom guest stars in the Mighty Marvel Manner, but what villain is so heinous that Doom and Spidey are on the same side?!"

Undoubtedly, Marvel wouldn't tease something like this without some plans for the future. Is it possible we'll eventually see the tale of Roberta Mendez unfold? Again, for the time being, this really just raises a ton of interesting questions. In any event, the notion of a female Captain America is certainly something worth exploring further, and a progressive notion at that. Hopefully, this thread will be pulled on some more as the 2099 storyline continues to unfold in the months to come.

So what do you think? Do you like the idea of Roberta Mendez taking up the mantle of Captain America? Do you think we'll ever see her story play out in a future Marvel Comics title? Would you read it if such a thing were to happen? Join in on the conversation over on Facebook or Twitter!