As with most years in the 2010s, the final year of the decade was jam-packed with comic book movie and superhero movie goodness!

We saw releases featuring Marvel characters, DC characters and more – and we were suitably entertained throughout the year as a result.

They weren't all great – not by any stretch of the imagination – but all of them had their good points and, as fans of the superhero genre, we enjoyed them all (at least a little bit) regardless.

Rather conveniently, there were precisely ten movies that fell into the comic book/superhero category so, in this piece, we're going to count them down, top ten style, from worst to best, for your reading pleasure!

Enjoy!
10. X-Men: Dark Phoenix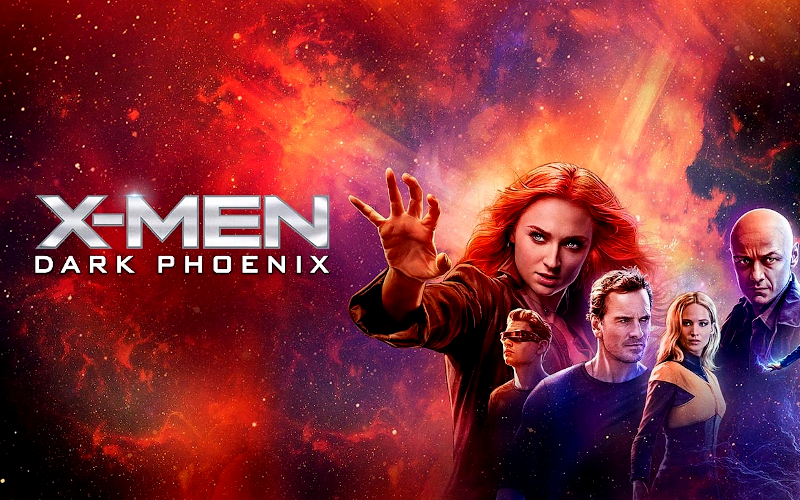 The final year of the 2010s also brought to a close the phenomenon that is the X-Men movie franchise, which started with the appropriately titled X-Men way back in the year 2000.

The finale came in the form of X-Men: Dark Phoenix – but to say it was a fitting finale would be, frankly, a huge lie.

Simply put, it was the worst movie in the franchise – and the worst on our list by quite some distance – as Fox made a second attempt at adapting one of the most iconic X-Men stories on the big screen (the first being in 2006's X-Men: The Last Stand).

Dark Phoenix saw Sophie Turner's Jean Grey being possessed by the cosmic entity known as the Phoenix Force, forcing her heroic mutant teammates into action to prevent her from potentially destroying the Earth.

While it did have its good points – Turner ably portrayed a Jean Grey consumed by her awesome power, for instance – the rest of the cast looked disinterested, the plot was cumbersome, the dialogue was terribly expository and there were funny moments that weren't meant to be funny.

All things considered, it was a bit of a mess – but we're sure staunch X-fans enjoyed it anyway!
9. Glass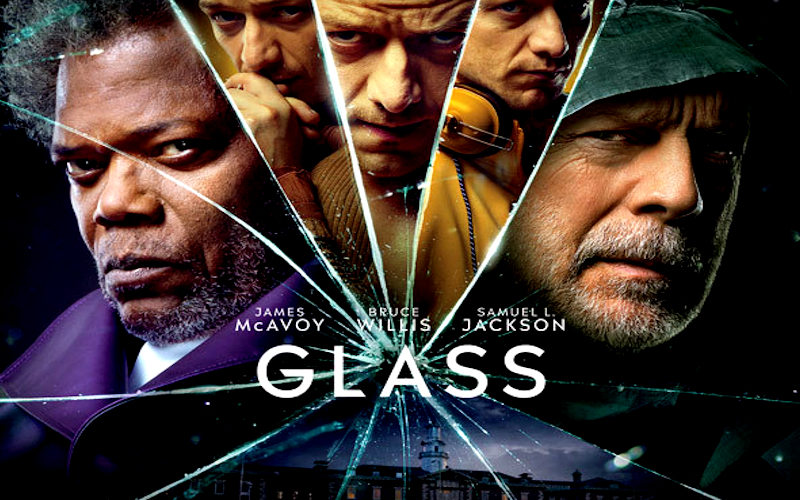 When Split was released in 2016, the final scene of the movie delivered a wonderful surprise – it was set in the same universe as 2000's Unbreakable!

This year, the third movie in what is now known as the Unbreakable Trilogy was released – in the form of Glass.

The movie saw the worlds of Samuel L. Jackson's Elijah Price AKA Mr. Glass, Bruce Willis' David Dunn AKA the Overseer, and James McAvoy's Kevin Wendell Crumb AKA the Horde colliding, as all three men found themselves imprisoned within the same facility – Raven Hill Memorial Mental Institute.

It's a very dialogue heavy movie that takes things very slowly – it certainly isn't a typical superhero movie by any stretch of the imagination – and while it wasn't great (some people said it was the low point of M. Night Shyamalan's career), we think the critics were a little harsh on it.

It had some interesting (if not slightly predictable) twists and James McAvoy was absolutely fantastic as Crumb, but its main problem was its somewhat incomprehensible timeline – meaning that it had the somewhat unique and contradictory trait of being hard to keep up with, in spite of its slow pace.
8. Hellboy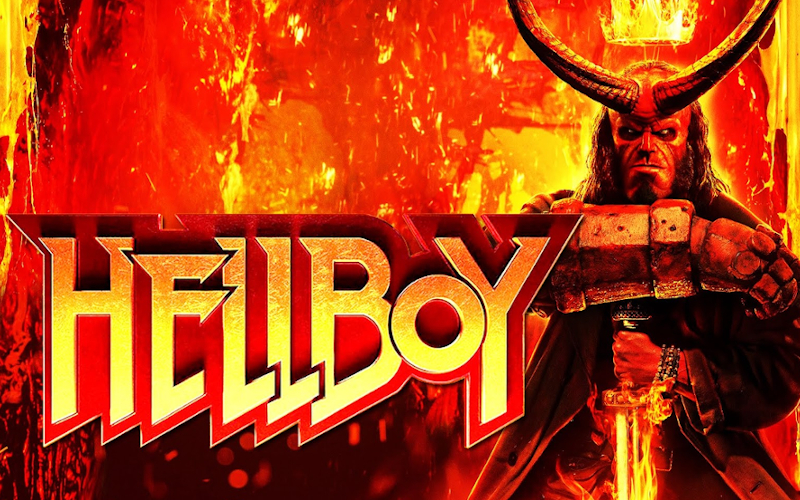 Although fans of the original Hellboy movies were disappointed not to see Ron Perlman reprise his role as the demonic hero, the fact that Stranger Things' David Harbour would be taking on the role meant the new one was extremely highly-anticipated.

Sadly, however, it wasn't as good as people hoped it would be – but we do feel like it got some treatment that was harsher than necessary from certain critics.

It was R-rated, unlike the Perlman movies, which was perfect as far as the no-nonsense titular character was concerned – but something wasn't right.

It was described as soulless and bereft of the imagination and creativity of the previous movies.

In particular, criticism was aimed at the story, the dialogue, the computerised special effects, the inconsistent tone and the excessive gore, but the make-up effects and Harbour's performance were all praised – and, frankly, the latter undoubtedly made the movie worth watching.

The gritty star was fantastic and he certainly deserved better than the script and plot he was given to work with. We just hope he gets given another chance to star as the character in a sequel that strikes a chord with more fans in the future.
7. Brightburn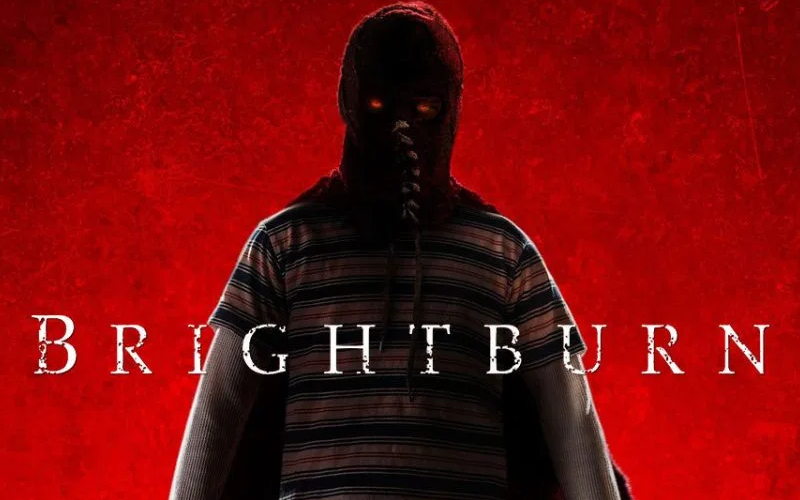 Brightburn is an alternate superhero movie, produced by Guardians of the Galaxy director James Gunn and written by his brothers Brian and Mark.

With taglines like "he's not here to save the world", "I'm not here to save people" and "evil has found it superhero", it's safe to say this is very different to other superhero offerings.

The movie follows Brandon Breyer – a young boy of alien origin raised on Earth who realises he has superpowers.

Upon learning of his powers and being brainwashed by the ship he arrived in, Brandon rejects his humanity and turns to evil, opting to terrorise his hometown (the titular Brightburn, which is also Brandon's super-name), including his parents and, ultimately, the whole world – he's kind of the like the complete opposite to Clark Kent, his Earth upbringing and his transition to becoming the ultra-heroic Superman.

It's a decent movie that delivered on its dark premise with its horror elements – and Elizabeth Banks' performance as Brandon's mother Tori was great – but it certainly didn't feel like it reached its full potential.

Regardless, if you want a break from the stereotypical superhero-type stories, this is certainly the movie to choose.
6. Captain Marvel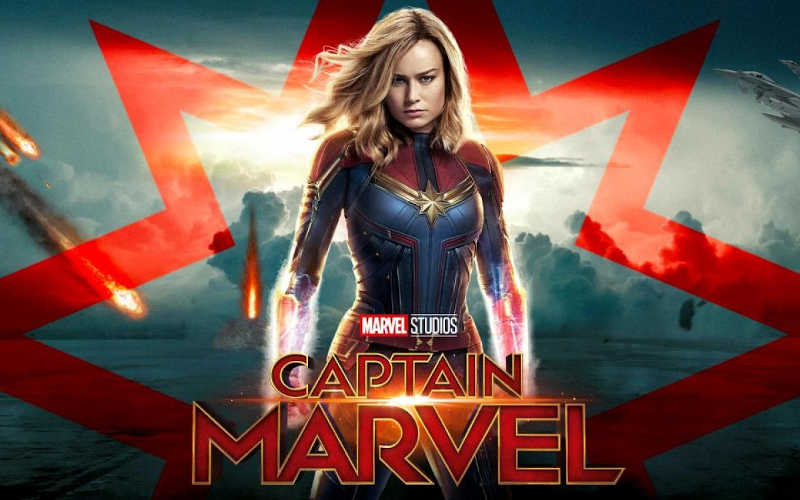 The first Marvel Cinematic Universe movie released in 2019 was the highly-anticipated Captain Marvel – which was also the first MCU solo movie with a female lead (Ant-Man and the Wasp wasn't a solo movie).

Brie Larson starred as the titular Carol Danvers and she definitely delivered – and with a supporting cast that included Samuel L. Jackson, Ben Mendelsohn, Djimon Hounsou, Lee Pace, Lashana Lynch, Gemma Chan, Annette Bening and Clark Gregg, everyone who watched was suitably entertained.

The movie depicted Danvers' transformation into Captain Marvel after Earth became caught up in a galactic conflict between two alien civilisations – the Skrulls and the Kree.

It was criticised a little for its convoluted plot and lack of originality in terms of its origin formula – meaning it wasn't as well received as the other MCU movies of 2019 – but the performance of the entire cast was praised (especially Larson, Jackson, Bening and Mendelsohn), as was the action, and the fact it has a female lead who defied objectification was fantastic.

The movie also gave us Goose – the lovable cat-like alien character who actually turned out to be absolutely lethal – and that alone means it's well worth a watch!
5. Fast Color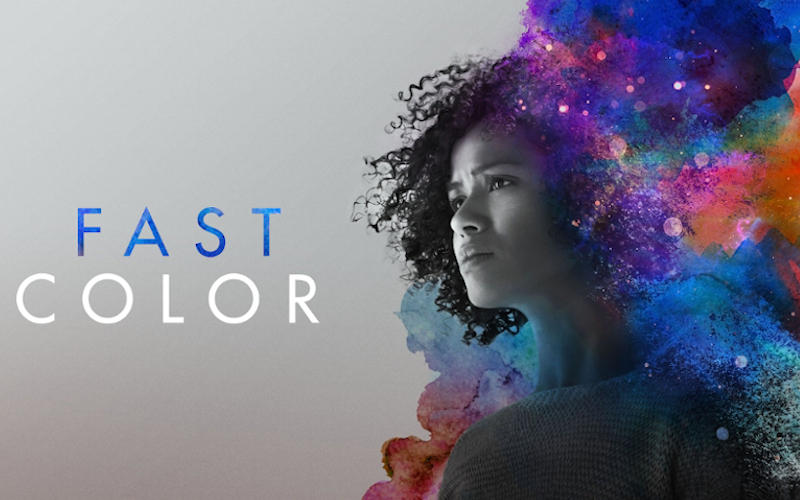 We now come to an entry that might surprise a few of you – in fact, we're expecting a majority of our readers to have never even heard of this movie – but it's a really good one. Trust us.

Fast Color is a relatively low-budget movie that, due to studio issues, didn't get anywhere near the marketing budget it was expecting.

As a result, it didn't manage to reach much of an audience and only grossed a measly $76,916 at the box office – and that really, really is a crying shame.

It starred Gugu Mbatha-Raw as Ruth – a woman who possesses supernatural powers and is on the run from both law enforcement and the scientists who want to study and control her.

It's much more grounded than the typical superhero movies starring Marvel and DC characters – it doesn't have all the crazy action we've become accustomed to in superhero offerings – but Mbatha-Raw's performance is nothing short of spectacular.

Although its execution is a little uneven at times, if you are, as we suggested, one of the many people who, sadly, haven't even heard of this movie, we strongly recommend that you do everything you can to take a look at it – you really won't regret it.
4. Spider-Man: Far From Home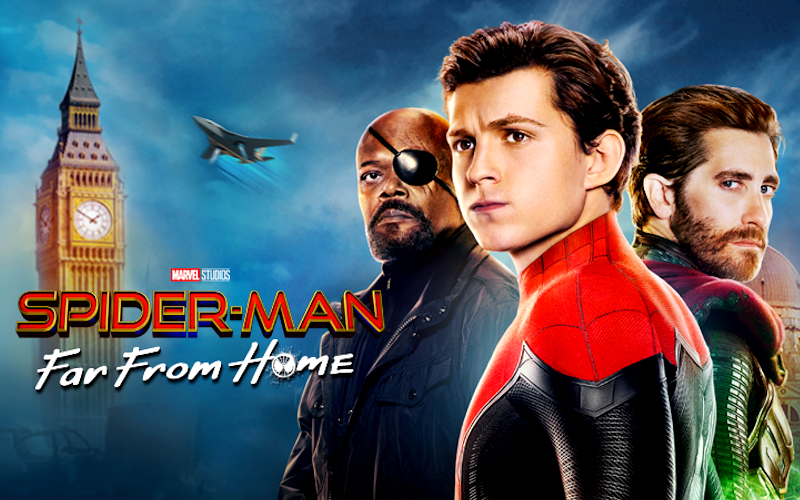 The second Spider-Man movie in the MCU – and the final movie in the 23-movie Infinity Saga that's spanned eleven years – came this year in the form of Spider-Man: Far From Home.

Tom Holland reprised his role as Peter Parker, as the Queens native ventured to Europe on a school trip – only to find himself recruited by Samuel L. Jackson's Nick Fury (who turned out to be a Skrull) to fight against a group of elemental monsters (who turned out to be illusions created by Jake Gyllenhaal's special effects master Mysterio).

It had a little bit of everything; typical superhero action, awesome visuals and special effects, a great hero and villain, teen romance, humour and more. It brilliantly set the stage for the next era of the MCU.

The whole cast performed brilliantly, but it was the chemistry between Tom Holland, Zendaya and Jacob Batalon that really made it so good.

Spider-Man: Homecoming was an incredibly hard act to follow – as was Avengers: Endgame in terms of MCU release date chronology – but the fact that Far From Home holds its own against them both says everything you need to know about it.
3. Shazam!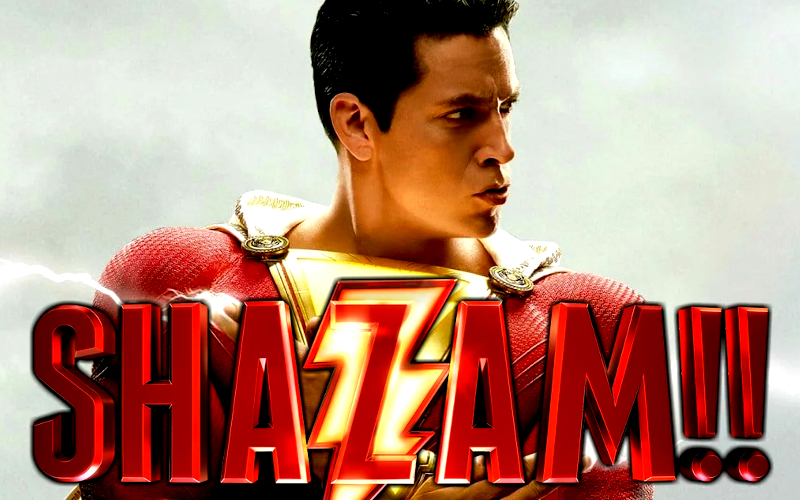 Following the disappointment that was 2017's Justice League movie, the DCEU began its resurgence in 2018 with the brilliant Aquaman.

In 2019, that resurgence continued with the wonderful Shazam!

The movie depicted the origins of the titular superhero – who fans of classic DC comic books will actually remember being called Captain Marvel – as 14-year-old foster child Billy Batson was chosen by a powerful wizard to become his champion.

Batson gained the ability to turn into an adult superhero simply by saying "Shazam!" – and the movie saw him attempting to master his powers and defeat evil forces controlled by Dr. Thaddeus Sivana.

It had bags of heart (courtesy mainly of Asher Angel's Billy Batson) and tonnes of humour (courtesy mainly of Zachary Levi's Shazam).

The visuals were fantastic, the action was fun and the characters were mostly likeable – and while some might have criticised it for being overburdened with backstories and, at times, dragging a little, it undoubtedly had far more positives than negatives.

It also felt more like a Marvel movie than any other DCEU offering but, at the same time, it also had the essential dark aspects that tend to differentiate DC movies from their more popcorny Marvel counterparts.
2. Joker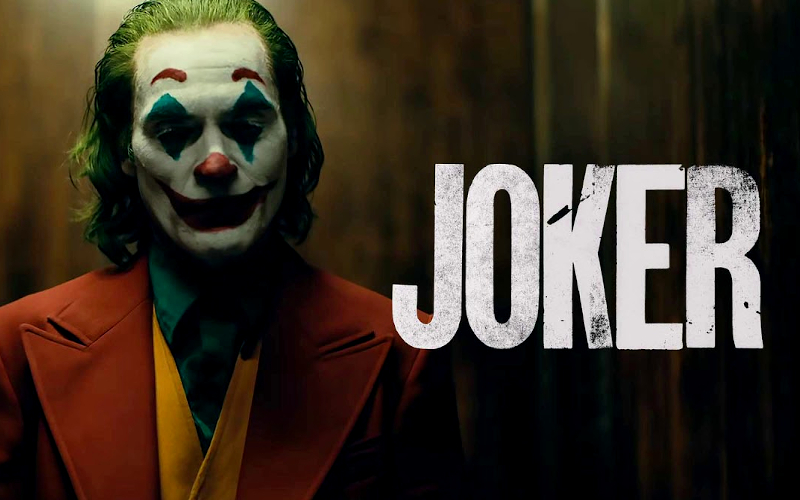 The Joker has been portrayed by a number of actors over the years – Jack Nicholson, Heath Ledger and Jared Leto in live action movies, Cesar Romero in a live action television show, and Mark Hamill as the voice of an animated version of the character, for example – but none were more highly anticipated than Joaquin Phoenix's version in this year's Joker movie.

As it turned out, Phoenix was predictably fantastic in a movie that offered a more realistic and plausible – and completely original – origin story for one of the most iconic villains in all of fiction.

Arthur Fleck's treatment and rejection by society led him down a dark path that ultimately saw him snap – a stark reflection of many real world events.

It didn't need Batman or any other major or important characters from the DC universe, because the performance of Phoenix and the development of his titular character was more than enough to make the movie great.

Don't get us wrong, the movie as a whole wasn't perfect – some people described it as too derivative of Martin Scorsese's classic offerings (Taxi Driver, in particular) – but it was simply impossible to take your eyes off the main character and you can't really ask for more from any character-driven movie than that.
1. Avengers: Endgame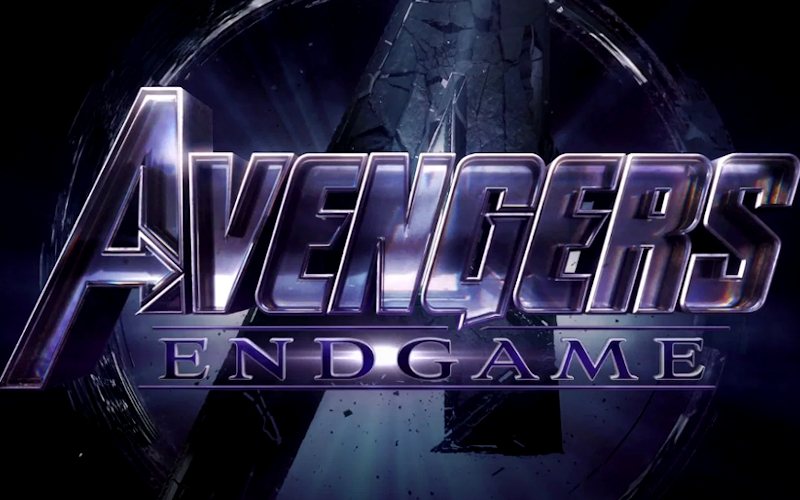 Without any shadow of a doubt, the biggest and best superhero movie of the year was the awesome Avengers: Endgame.

The fourth Avengers offering – and the penultimate movie in the Marvel Cinematic Universe's brilliant 23-movie, eleven year Infinity Saga – saw the titular team of heroes going back in time to collect the Infinity Stones from various points in the past.

The reason for that? They had to undo what the Mad Titan Thanos did in Avengers: Infinity War – which was, of course, using the aforementioned Infinity Stones to erase half of all life in the universe with a mere snap of his chunky purple fingers.

The three hour long epic had a little bit of everything; countless heroes, a great villain, amazing action (including one of the most epic battles in movie history), incredible special effects, superb dialogue, humour, tragedy, surprises, shocks and – something that might have surprised a lot of people – some truly wonderful character acting.

The likes of Robert Downey Jr., Mark Ruffalo, Chris Evans, Chris Hemsworth, Josh Brolin, Scarlett Johansson, Jeremy Renner and Paul Rudd were all absolutely fantastic.

Perhaps more importantly, it grossed an unbelievable $2.798 – which meant it overtook Avatar to become the highest-grossing movie of all-time. This movie was unreal!
What did you think of our rankings? Do you disagree with any of them? What would be top of your list? Let us know your thoughts!