As we enter an exciting new decade, superhero movies are more popular and prominent than they've ever been before.

Of the twenty highest-grossing movies ever made, seven of them are currently superhero movies that were released in the 2010s – the very decade we're leaving behind – and there's absolutely no doubt that more movies in the genre will break into the top twenty going forward.

2020 will provide us with the usual plethora of action-packed, big budget superhero offerings – eight of them, to be precise – and we're looking forward to every single one of them.

There will of course, be movies based on Marvel and DC characters, as well as one that's based on neither of those.

In this piece, we'll be running you through all eight of those movies, in the order in which we're most excited about them (starting with the one we're least excited for – although we must reiterate that we're at least a little bit excited about them all).

Let's get to it!
8. Bloodshot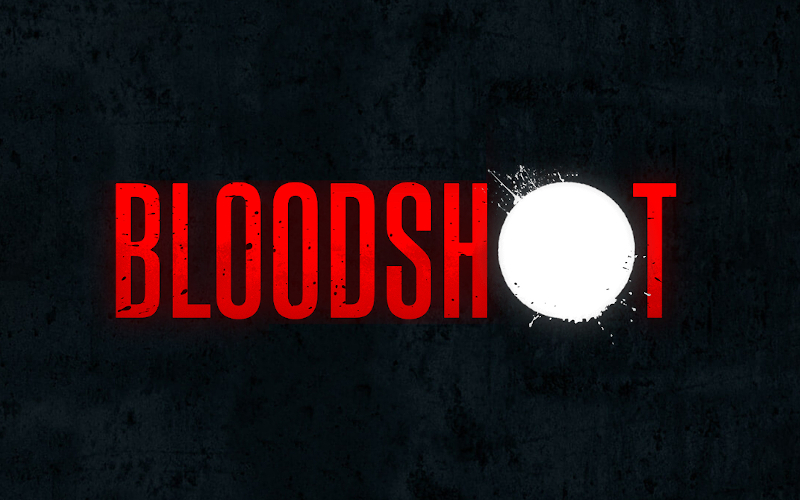 The one superhero movie of 2020 that isn't featuring any Marvel or DC characters is Bloodshot.

Now, although we've put this last on our list, it doesn't mean we're not looking forward to it – it simply means that we don't really know what to expect from it, so we're not looking forward to it quite as much as the others.

Bloodshot is a Valiant Comics character – and because we've never had a Valiant character portrayed on film before, we have no idea whether or not it will work or how well it will be produced (although it should be stressed that Columbia Pictures are producing it and Sony Pictures Releasing are distributing it, so it's not going to be low-budget by any stretch of the imagination!).

He'll be played by Vin Diesel in the movie – and on paper that works perfectly.

Bloodshot is Raymond "Ray" Garrison – a marine who gets resurrected by a secret team of scientists, who inject nanotechnology into his blood.

He becomes a superhuman, biotech killing machine and, initially at least, can't recall anything from his former life. But when his memories return, he recalls the man who killed both him and his wife, and becomes absolutely hellbent on revenge.

It should make for a pretty cool movie – albeit not exactly an original one in terms of its plot – but whether or not that turns out to be the case remains to be seen.
7. The New Mutants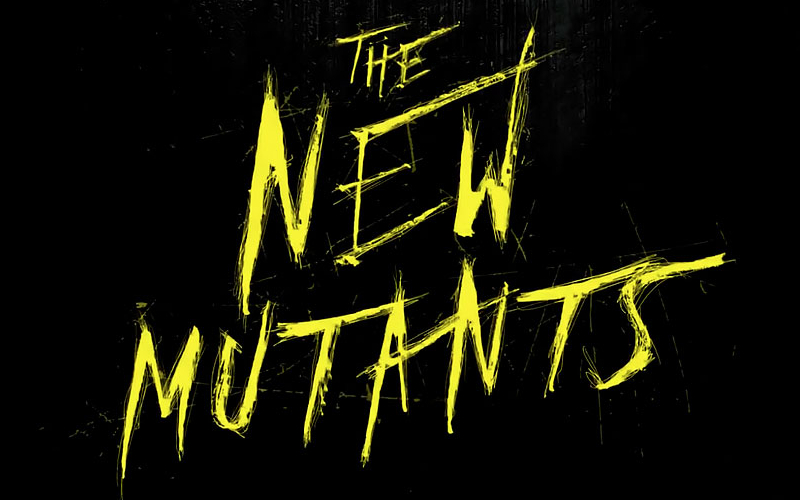 We've been waiting for The New Mutants for what seems like forever now, which has somewhat soured our excitement for it (as well as everyone else's).

In 2015, when the movie was first announced, it was with an April 2018 release in mind. It's been delayed on a number of further occasions since then, but we now know it will officially be released in theatres around the world in April 2020 – a full two years after its original release date.

It will be the final instalment in the X-Men movie series – meaning the franchise will have lasted a full twenty years – and will follow the exploits of five young mutants, who are just discovering their abilities while being held in a secret facility against their will, as they fight to escape their past sins and save themselves.

It will star Game of Thrones' Maisie Williams as Wolfsbane, Anna Taylor-Joy as Magik, Charlie Heaton as Cannonball, Henry Zaga as Sunspot and Blu Hunt as Mirage.

Frankly, it'll just be nice to see some fresh faces in the X-Men movie universe – and the horror element is a tantalising prospect. The cast is also young and cool, so we're certainly expecting some decent performances.

However, the delays leave us questioning its quality and the fact that the X-Men movie franchise is done and dusted means we're definitely not quite as excited about it as we should be.
6. Morbius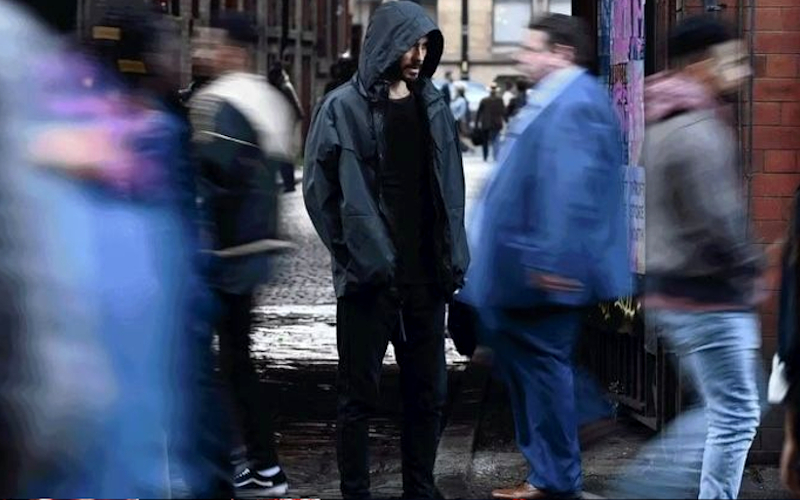 Sony's Universe of Marvel Characters will finally continue in 2020, having begun back in 2018 with Venom.

The first of two offerings in the franchise will come at the end of July, in the form of the rather interesting looking Morbius.

Morbius is Dr. Michael Morbius, Ph.D., M.D. – an award-winning biochemist who became imbued with pseudo-vampiric superhuman abilities and physical traits that stemmed from a failed biochemical experiment, which was intended to cure his rare blood disorder.

He's an extremely formidable villain of Spider-Man's in the comic books – known as Morbius, the Living Vampire – but in the absence of the Webbed Wonder in this movie, it looks likely that his "antagonist" will be the FBI as they attempt to hunt him down.

Morbius will be played by Jared Leto – who, of course, played the Joker in 2016's Suicide Squad – and he's a fantastically talented actor, so we're expecting a top performance from him in the titular role, at the very least.

The cast will also include Tyrese Gibson as FBI agent Simon Stroud, Doctor Who's Matt Smith as Morbius' friend Loxias Crown, and Adria Arjona as Morbius' fiancee Martine Bancroft.

We really don't know what to expect of this movie – and we have no idea if it'll have any direct connections to Venom (or what they might be) – so we can't put it any higher on this list, but we're still looking forward to it quite a lot regardless!
5. Venom 2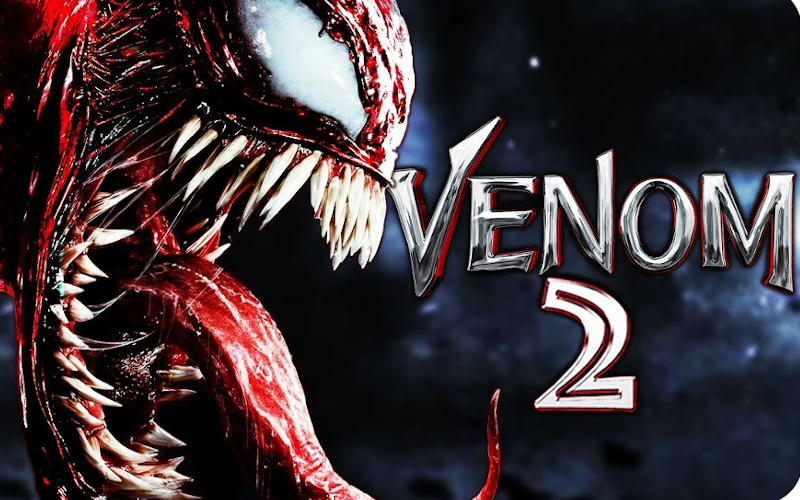 The second 2020 movie in Sony's Universe of Marvel Characters – and the one we're undoubtedly most looking forward to in the franchise – is Venom 2, which will get its release in October.

The first Venom movie was, of course, released in 2018 – and it didn't exactly get a lot of praise from critics.

That being said, we think it was very underrated and its return at the box office ($856.1 million) certainly suggests movie-goers thought quite highly of it as well.

The sequel will see Tom Hardy reprising his role as the titular Eddie Brock – which is great, because he was fantastic in the first movie – while Michelle Williams will reprise her role as Anne Weying, Woody Harrelson will play Carnage and Naomie Harris will play Shriek – two Marvel villains (and two more symbiotic characters) we've wanted to see in live action for quite some time!

The brilliant Stephen Graham has also been cast in an undisclosed role, which is very exciting in itself!

We don't know the exact nature of the plot yet, but with Venom, Carnage AND Shriek, it's sure to have some awesome action.

Moreover, according to recent rumours, Tom Holland could also be set to cameo as Peter Parker AKA Spider-Man – reprising his role from the Marvel Cinematic Universe – and that would make Venom 2 one of the most highly-anticipated superhero movies in recent years!
4. Birds Of Prey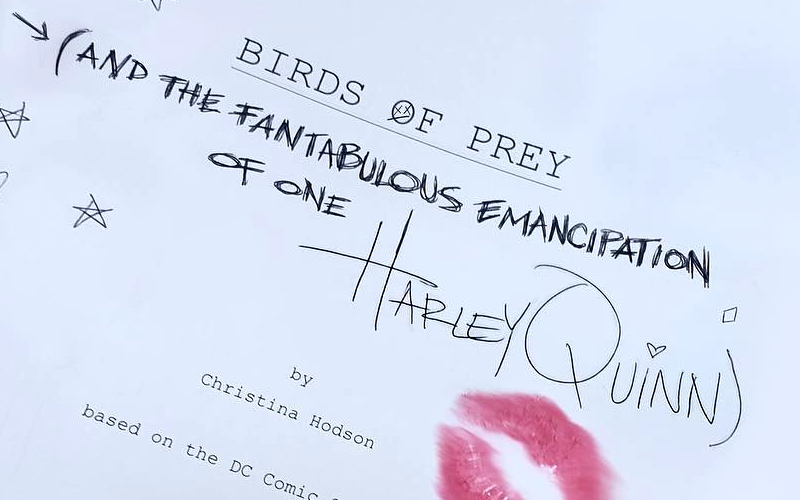 Birds of Prey – or, to give it its full name, Birds of Prey (and the Fantabulous Emancipation of One Harley Quinn) – will be the eighth movie in the DC Extended Universe, and the first of two movies in the franchise in 2020.

It will be released in February and will see Margot Robbie reprise her role as Harley Quinn from 2016's Suicide Squad – although it's currently unclear whether it's actually taking place in the same timeline as the rest of the DCEU or not, given that there have been suggestions that it takes place in a universe "parallel" to Suicide Squad.

That being said, we're really looking forward to it – not least because it'll be the first ensemble superhero movie in which the main cast of characters (namely the titular group) is made up entirely of females! GIRL POWER!

In the movie, Harley Quinn is no longer with the Joker – and when a narcissistic crime lord called Roman Sionis AKA the Black Mask places a hit on a young girl named Cassandra Cain, Harley joins forces with Black Canary, Helena Bertinelli and Renee Montoya to find the girl, protect her and take the Black Mask down.

Black Mask will be played by none other than Ewan McGregor, while the likes of Mary Elizabeth Winstead, Jurnee Smollett-Bell, Rosie Perez, Chris Messina, Ella Jay Basco, Ali Wong and Charlene Amoia make up the rest of the cast – which is nice!
3. Black Widow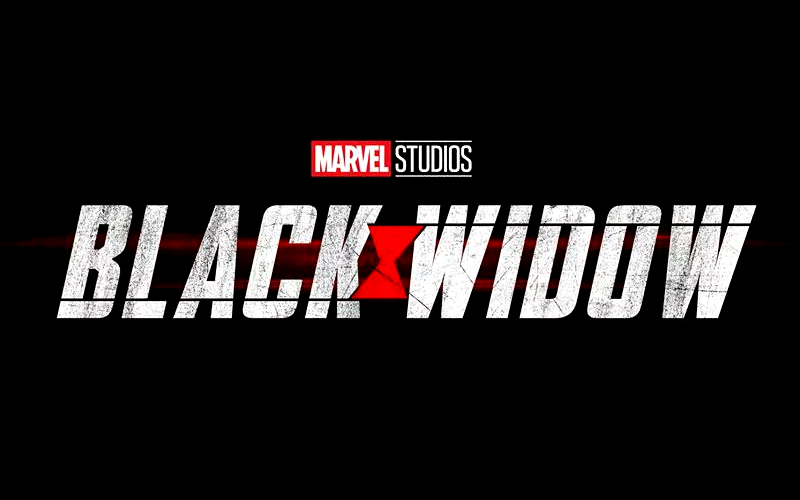 The first MCU movie of 2020 – which will also be the first movie in Phase Four of the franchise and the twenty-fourth movie in the franchise overall – is the long-demanded Black Widow, which will be hitting big screens around the world in May.

Fans of the MCU have wanted Scarlett Johansson's character to get her own solo instalment for years and it's finally happening – in spite of the fact that she actually died in 2019's Avengers: Endgame.

That movie was, of course, set mostly in 2023 – which is when Natasha Romanoff died when she sacrificed herself in exchange for the Soul Stone – and Black Widow will be set between 2016's Captain America: Civil War and 2018's Avengers: Infinity War, when the character was on the run from the law after helping Captain America to evade capture.

But it will also delve into her past and her origins as a Russian spy – which ultimately led to her switching sides and becoming a superhero – and that'll be very interesting to see indeed!

It has an incredible cast that includes David Harbour as Red Guardian, Florence Pugh as another Black Widow, Rachel Weisz as another Black Widow (and potentially the villainous Taskmaster) and returning MCU stars Robert Downey Jr. and William Hurt as Tony Stark and General Ross respectively – meaning this long-overdue movie is one we're extremely excited about!

Hey, maybe we'll finally get to see – or at least learn about – what happened in Budapest with Clint Barton all those years ago!
2. The Eternals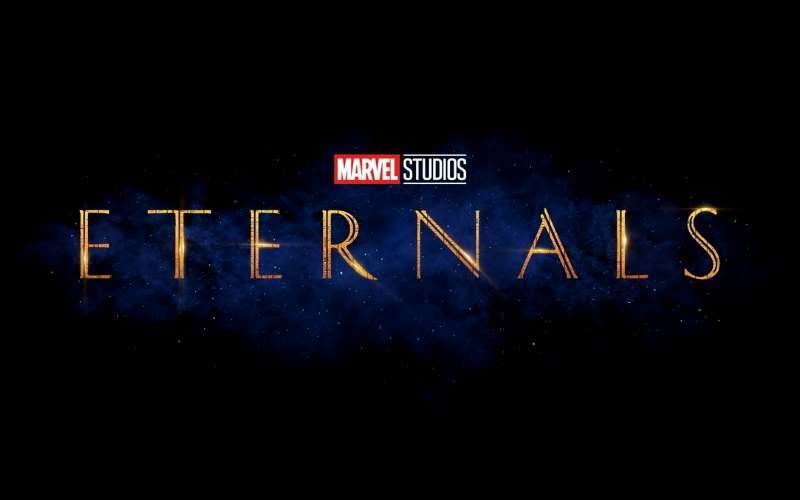 The most exciting MCU movie of 2020 – and the twenty-fifth offering in the franchise – is the second most exciting superhero movie of the year as far as we're concerned. It's The Eternals, which is coming in November.

The Eternals are a race of humanoids who are described as being an offshoot of the evolutionary process that originally created sentient life on Earth.

The instigators of that process were the ancient cosmic beings known as the Celestials, who intended the Eternals to be the defenders of Earth.

Inevitably, that led to a war against the Eternals' more hostile counterparts, the Deviants.

Rather excitingly, we'll get to see all of those awesome cosmic characters in this movie!

The movie will begin several millennia ago and span thousands of years – making it quite unique as far as MCU movies go – and although the exact plot is unclear at this point in time, it's sure to be amazing if the other space-based MCU offerings are anything to go by.

The incredible ensemble cast includes the likes of Angelina Jolie as Thena, Gemma Chan as Sersi, Salma Hayek as Ajak, Lauren Ridloff as Makkari, Kumail Nanjiani as Kingo, Brian Tyree Henry as Phastos, Richard Madden as Ikaris and his fellow Game of Thrones alumni Kit Harington as the Earth-based mystical character Black Knight.

With all of that in mind, only one 2020 superhero movie can beat The Eternals in the excitement stakes…
1. Wonder Woman 1984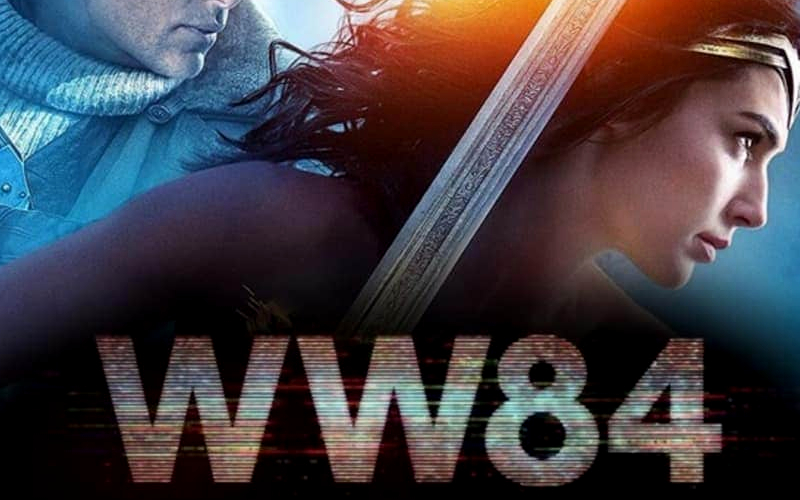 Without any shadow of a doubt, the superhero movie we're most excited about seeing in 2020 is Wonder Woman 1984, which hits theatres in June.

The sequel to 2017's Wonder Woman – and the ninth movie in the DC Extended Universe – will be set in the 1980s (as the title would suggest) and will see Gal Gadot's titular character coming into conflict with the Soviet Union during the Cold War, as well as two new formidable villains in the form of the Cheetah (Kristen Wiig) and Maxwell Lord (Pedro Pascal).

The movie will also see the return of Chris Pine's Steve Trevor – Wonder Woman's love interest and a character we all thought had died during World War I in the first movie – which will give it a humorous "man out of time" subplot.

In addition to the fact that we'll be really happy to see Diana and Steve again, the introduction of two key villains from the comic books, as well as the 80s setting, make this an extremely intriguing movie indeed.

The trailer only helped to add to the hype – it had action, humour, great aesthetics, a very 80s feel and a pumping 80s soundtrack in the form of an awesome version of New Order's Blue Monday.

The DCEU hasn't been great on the whole, but Wonder Woman was definitely one of the highlights, and Wonder Woman 1984 tops the MCU's upcoming offerings – and everything else – in terms of how much we're looking forward to it!
What did you think of our list? How much are you looking forward to each of these movies? What would be number one on your list? Let us know your thoughts!