The comic book movie role that Keanu Reeves has always dreamed of playing is Wolverine.
Reeves recently participated in a Q&A session with Buzzfeed to promote his latest release, John Wick: Chapter 3 - Parabellum. During the session, he was asked which superhero or supervillain from Marvel or DC Comics lore he would like play if given the choice. In response, he suggested that he would pick the clawed mutant as it is a character he has desired to play since his childhood. In his words:
I don't know, when I was a kid, I always wanted to play Wolverine, so, Wolverine.
In case you didn't know, Reeves was one of the many actors that were considered for the role back in the late 1990s when Bryan Singer and 20th Century Fox were casting for the original X-Men movie. But eventually, he lost it Hugh Jackman, who went on to play the superhero for 17 years. In a 2014 interview with The Hollywood Reporter, Reeves shared:
I always wanted to play Wolverine. But I didn't get that. And they have a great Wolverine now.
During that interview, the Canadian actor also revealed that he also had interest in landing the role of Batman, but that one too was occupied. However, speaking to ScreenGeek last December, when no actor was attached to either of the roles, he suggested that he would prefer playing the Marvel superhero role over the one from DC.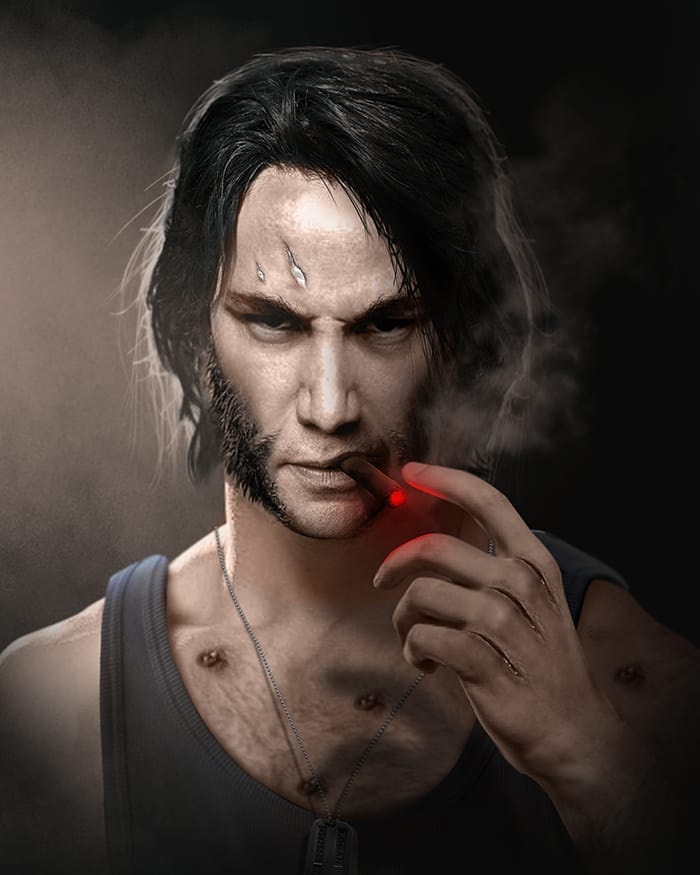 But sadly, it doesn't seem like Keanu Reeves will ever get to play Wolverine in the live-action media. Marvel Studios president Kevin Feige recently claimed that it would be a very long time until the X-Men show up in the Marvel Cinematic Universe. And when they eventually cast the next James Howlett, it's highly unlikely that they would go for an actor who is four years older than Jackman.
So, the 54-year-old actor would probably have to be content with playing some other comic book character. Marvel had originally approached him for the role of Yon-Rogg in Captain Marvel. But he passed it on due to scheduling conflicts, leading the studio to cast Jude Law instead.
According to a new rumor sourced a 4chan message board, Reeves is joining The Eternals as its big baddie Druig. Needless to say, this rumor should be taken with a giant grain of salt.
Share your thoughts on Keanu Reeves' latest remarks about playing Wolverine, and stay tuned for the newest updates!