[Warning: This post contains MAJOR SPOILERS for Avengers: Endgame!]
The Russo Brothers have revealed what character Katherine Langford was playing in a scene that didn't make it to the theatrical cut of Avengers: Endgame.
Avengers: Endgame surprised us with an awful lot of cameos, but it didn't include one particular cameo that we thought would be in the movie. It was a cameo from 13 Reasons Why star Katherine Langford whose casting was revealed last October. Langford's nonappearance led many to question the authenticity of the casting report. But as it turns out, there was nothing wrong with that report.
Directors Anthony and Joe Russo recently joined MTV's Josh Horowitz on Happy Sad Confused podcast (via SlashFilm) for a spoiler discussion of their April 26 release which has already become the second-highest-grossing movie of all time globally. That's where they confirmed that the 23-year-old Aussie actress had actually shot a scene for the movie. Unfortunately for her fans, they had to cut it in the end.
What character was Katherine Langford playing in Avengers: Endgame?
According to the Russos, Langford was actually cast as an older version of Morgan Stark, daughter of our beloved hero Tony Stark. No, Avengers: Endgame wasn't going to make another 15-year time jump where Morgan is the new Iron Man (or Ironheart). Instead, she would have appeared after Tony snapped his fingers with the Infinity Stones on his hand, in a similar way that a young Gamora appeared in Avengers: Infinity War after Thanos' snap. Joe said:       
There was an idea that we had that Tony was going to go into the metaphysical way station that Thanos goes in when he snapped his fingers. And that there was going to be a future version of his daughter in that way station.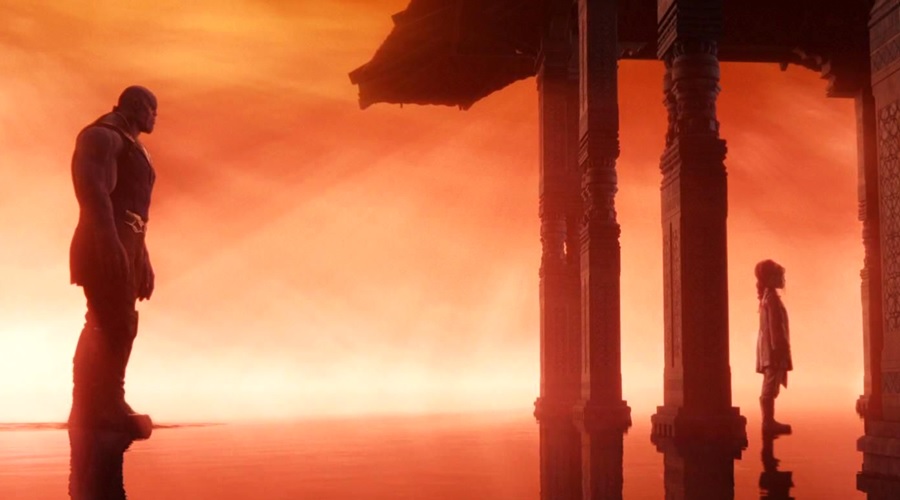 Why did the Russos cut Katherine Langford's Avengers: Endgame scene?
The reason why the directors cut it from the movie is that they eventually realized that the scene wasn't as emotionally resonant as initially thought it would be. Also, an older Morgan showing up would only end up confusing audiences. In Anthony's words:
What we realized about it was we didn't feel an emotional association with the adult version of his daughter. So it wasn't ringing to us and resonating with us on an emotional level.
Joe further added:
The intention was that his future daughter, because these films are dealing with magic, his future daughter forgave him and sort of gave him peace to go. And the idea felt resonant. But it was just too many ideas in an overly complicated movie.
Do you think Katherine Langford's cameo as an older Morgan Stark should have been included in Avengers: Endgame? Let us know in the comments section below, and stay tuned for the latest updates!