The first phase of the Marvel Cinematic Universe saw the coming together of the Avengers – and we've since seen the Guardians of the Galaxy form in the franchise.
Ever since then, fans have been wanting a team of villains to form for the superheroes of the MCU to go up against – but, sadly, that's yet to happen.
Whether it's the Thunderbolts, the Masters of Evil or otherwise, it would be amazing to see a conglomerate of MCU bad guys teaming-up – and we've got some ideas for potential members of the team.
Before we start, let's be honest, Spider-Man's villains are probably a no-go as far as this potential team goes, because Sony seem to have nabbed them for their own movie universe – a live action Sinister Six, at last, anyone?!
But don't fret! There are still a bunch of villains itching to get back at their heroic nemeses – and what better way to do that than by joining forces with more evil-doers?
In this piece, we'll run you through ten existing MCU villains who should team-up going forward in the franchise.
Let's get to it!
10. Justin Hammer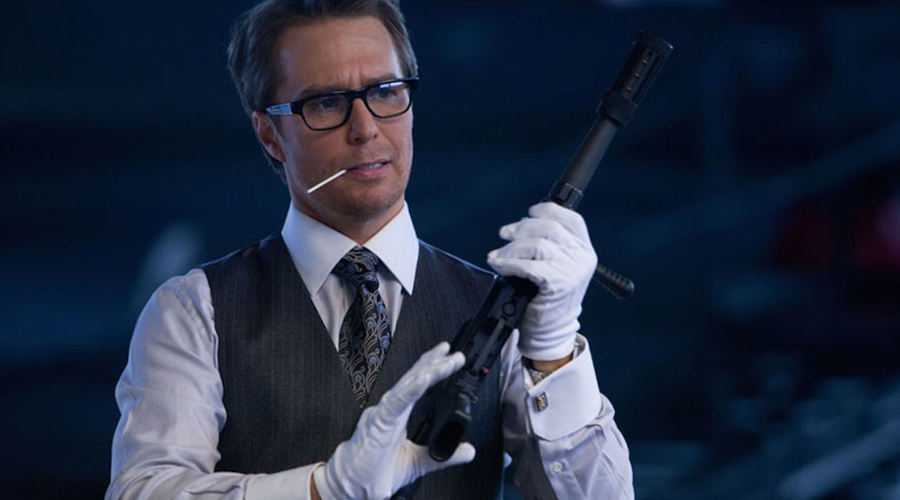 Justin Hammer was, of course, the brilliant secondary villain in the otherwise quite underwhelming Iron Man 2.
Played by the wonderful Sam Rockwell, he was a military contractor and the C.E.O. of Hammer Industries who – in his mind at least – had a rivalry with Tony Stark when it came to weapons manufacturing (even though he also quite clearly wanted to be Stark's pal).
He provided Ivan Vanko with the materials to build some Iron Man-esque powered armour, which he would then sell to the military – although, as we all now know, Vanko had his own ideas on that front.
He's currently in custody in Seagate Penitentiary, but that rarely stops villains in the Marvel universe, and he'll see Stark's death as an opportunity to both get one over on the heroic Avenger posthumously and become the most famous manufacturer of weapons in the world.
With that in mind, we think he'd jump at the chance to join a new evil faction, if he was approached in jail and subsequently broken out. He could be the team's weapon supplier, ensuring they had lots of destructive power at their disposal.
9. Abomination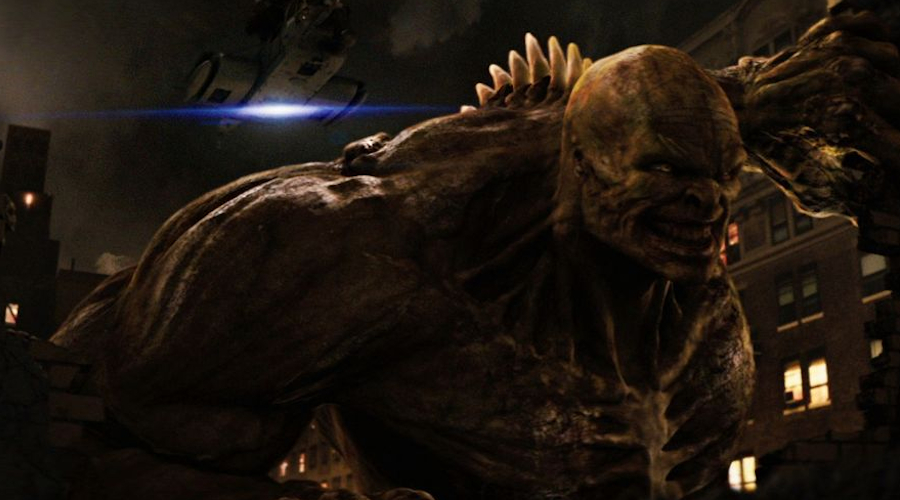 Another potential member of the team who's currently in custody – in his case the Vault, a cryo-cell located at a facility in Barrow, Alaska – is Emil Blonsky AKA the Abomination.
Abomination appeared in 2008's The Incredible Hulk, played by Tim Roth, and he hasn't been seen since, but any villainous team would require some muscle to counter the likes of the Hulk and Korg – and this guy would be the perfect foil for such characters.
As we already mentioned, like Justin Hammer, Abomination is currently imprisoned, but if a team of fellow bad guys were to break him out, we're sure he'd be willing to join forces with them if it meant he had a chance at revenge on the likes of the aforementioned big green guy and General Ross.
Blonsky always wanted power – and he loved it when he was finally given it – so he'd pounce on any opportunity to gain more.
Moreover, it would genuinely be awesome to see him again – and a rematch with the Hulk in his new more intelligent form would be awesome to see (even if he does have a permanently wounded right arm now).
8. The Leader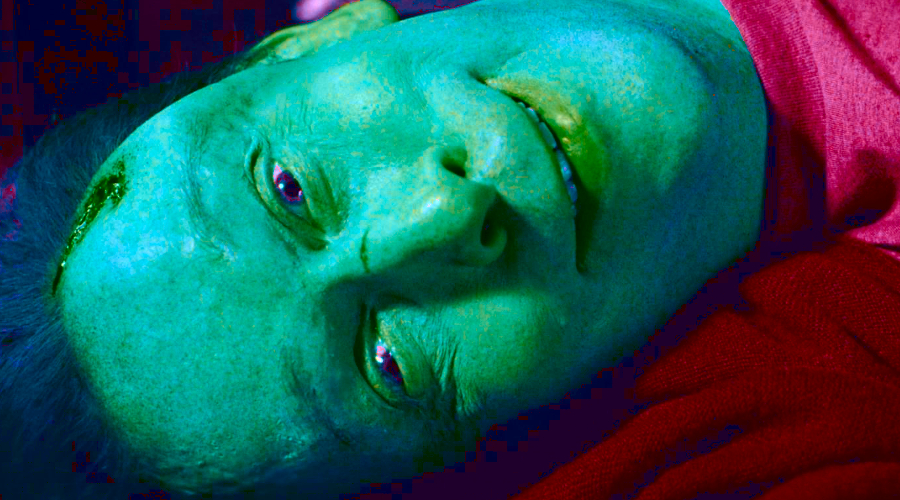 This guy's a little bit different to the other characters we've discussed so far, because Samuel Sterns hasn't actually even become the Leader yet – at least not in the movies.
He was the scientist played by Tim Blake Nelson who attempted to help out Bruce Banner in 2008's The Incredible Hulk – and we've been waiting for him to return as the bad guy he is in the comic books ever since!
He did reappear in The Avengers Prelude: Fury's Big Week – the prequel comic to 2012's The Avengers – where it was revealed he had mutated into the telepathic, large-headed villain and was taken into S.H.I.E.L.D. custody, but exactly how canon those comics are is certainly open to debate.
Regardless of what his current situation is as far as the movies go, he'd be a very useful recruit to any villainous team!
He's a genius in various fields, as well as a powerful telepath with the ability to read and control the minds of others, create mental illusions and wipe memories – which would be a very handy set of tools in the Marvel Cinematic Universe, given the lack of telepathic powers on the heroic side currently.
We'd love to have him back in the MCU!
7. Taskmaster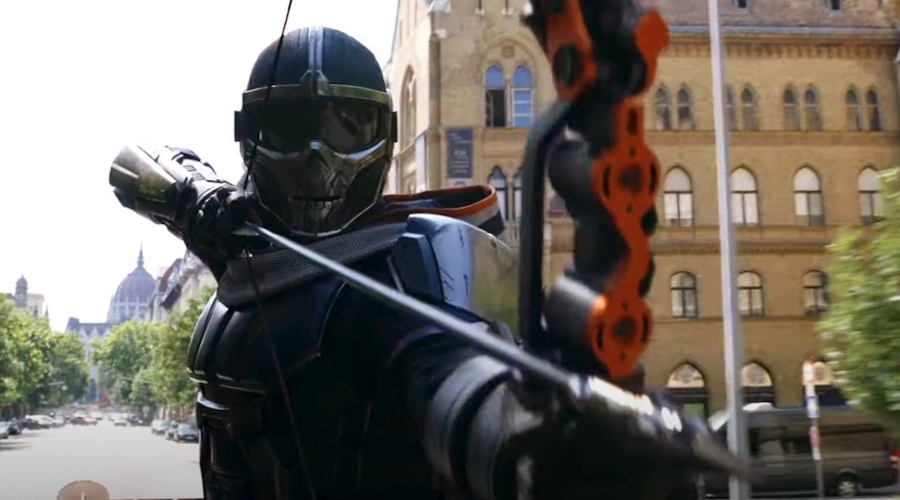 Now, this one relies on Taskmaster not being killed-off in this year's Black Widow movie, which hits theatres around the world in May, but we're hopeful that he (or she?!) won't be.
At this stage, the identity of the Marvel Cinematic Universe version of the character is still unclear, but the trailers for Black Widow would suggest that his (or her?!) powers and abilities are the same as those in the comic books.
With that in mind, amongst other abilities, the MCU's Taskmaster should be a highly-trained armed and unarmed fighter, with photographic reflexes, the ability to perfectly mimic any fighting style or voice, and predict opponents' next moves, in addition to being a genius and a highly adept tactician and strategist.
He (or she?!) will, therefore, be a fantastic addition to any villainous team, potentially being utilised as the team's spy, assassin or mercenary, as well as productively contributing to any plans or strategies they may come up with – and seeing him (or her?!) mimicking the fighting styles of a variety of MCU heroes would undoubtedly be very cool indeed!
6. Arnim Zola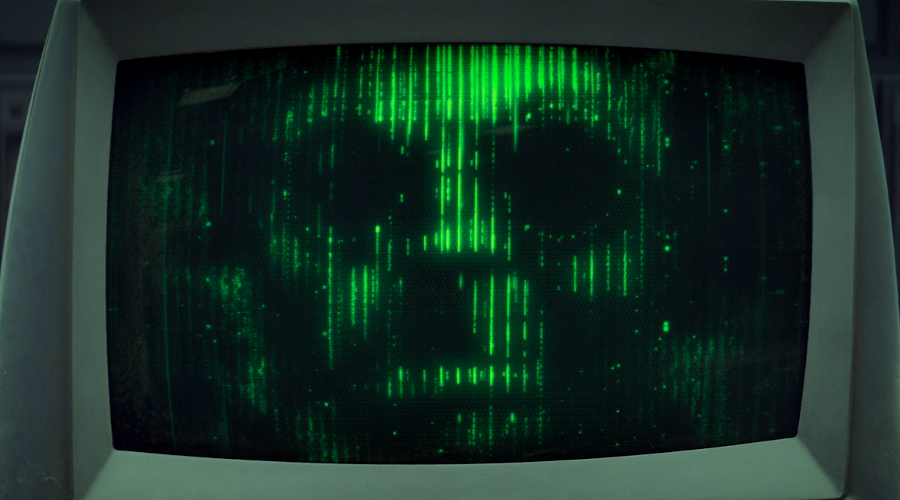 Arnim Zola has appeared in two movies in the Marvel Cinematic Universe to date, in two different forms – played by the fantastic Toby Jones on each occasion.
In 2011's Captain America: The First Avenger, he was a human scientist working for HYDRA – specifically for the Red Skull – during World War II. But in 2014's Captain America: The Winter Soldier, he returned in the modern day as an electronic consciousness, residing inside some old computers in a S.H.I.E.L.D. bunker.
He was seemingly killed-off for good when a missile destroyed said S.H.I.E.L.D. bunker, but there were plans to have him return in 2015's Ant-Man in a new robotic body. With that in mind, even though that return didn't end up happening, there's a good chance he actually survived the missile.
It would, therefore, be cool for him to return to the MCU in said robotic body as part of a new villainous team!
He could be the team's scientist – with his speciality being weapons and technology – and with Toby Jones playing the part of him in his new robot form, we think that would be very cool indeed.
5. Mordo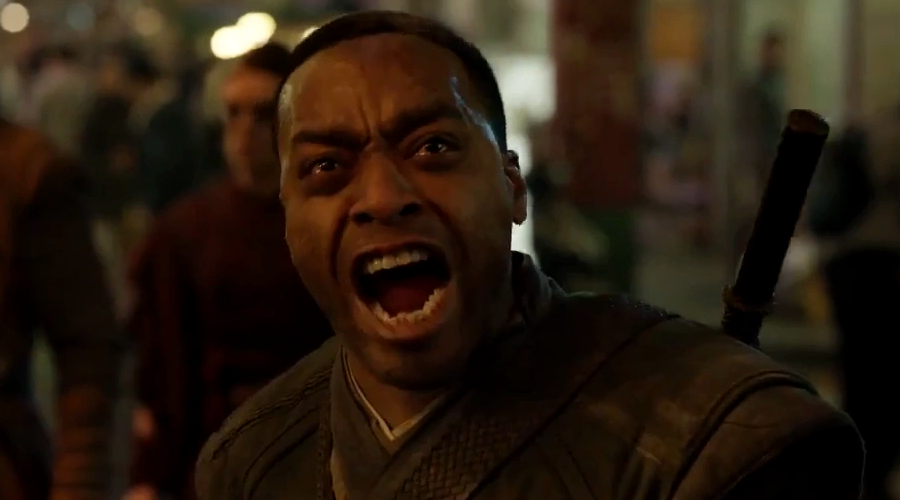 At the end of 2016's Doctor Strange, Chiwetel Ejiofor's Karl Mordo confirmed his turn to the dark side by stealing the magical energies from within Benjamin Bratt's Jonathan Pangborn, before proclaiming that the problem with the world was that there were "too many sorcerers" in it.
With that in mind, he'd surely be happy to join forces with a bunch of other bad guys if it meant he had help in taking out the Masters of the Mystic Arts – of which there are many (as the final battle of last year's Avengers: Endgame proved).
Any evil team that forms in the Marvel Cinematic Universe would definitely benefit from having someone with an expertise in magic, in order to counter the powers of the likes of Doctor Strange and the Scarlet Witch – and Mordo would certainly fit the bill in that respect.
The aforementioned ending to Doctor Strange certainly suggested that Mordo was poised to make a return to the franchise. Having him do that as part of a versatile team of villains would be pretty spectacular.
He should be one of the first people anyone looking to form a villainous team goes looking for.
4. Kingpin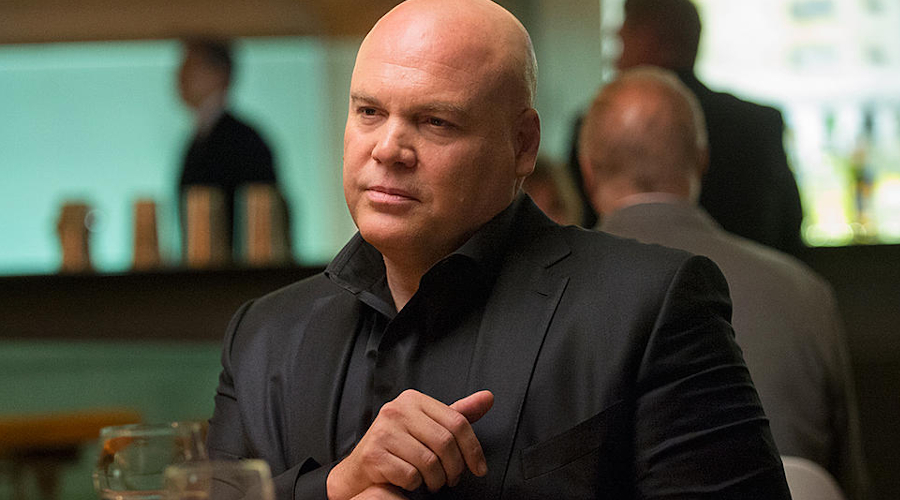 Marvel Studios may have their own television shows lined up, and the Marvel Cinematic Universe's movies may have largely ignored the previous shows that were supposedly part of the franchise, but wouldn't it be cool if the best characters from those shows started being used in the movies?
Vincent D'Onofrio's Wilson Fisk AKA Kingpin from Netflix's Daredevil was certainly one of the best MCU television characters – and we've absolutely love to see him as part of a supervillain team in the movies!
While Fisk is usually a leader – running a seemingly unstoppable criminal empire from Hell's Kitchen – he would surely take a lesser role if a truly superhuman villain wanted him on board in their team. But that doesn't mean he wouldn't be incredibly useful.
He has power, money, resources (including henchmen) and is incredibly physically intimidating himself – and he's more than willing to get his hands dirty – which makes him a threat in almost every sense of the word.
Of course, he'd probably have his own ulterior motive for joining a team, but it'd be extremely interesting to see him operating as part of one, regardless.
3. Zemo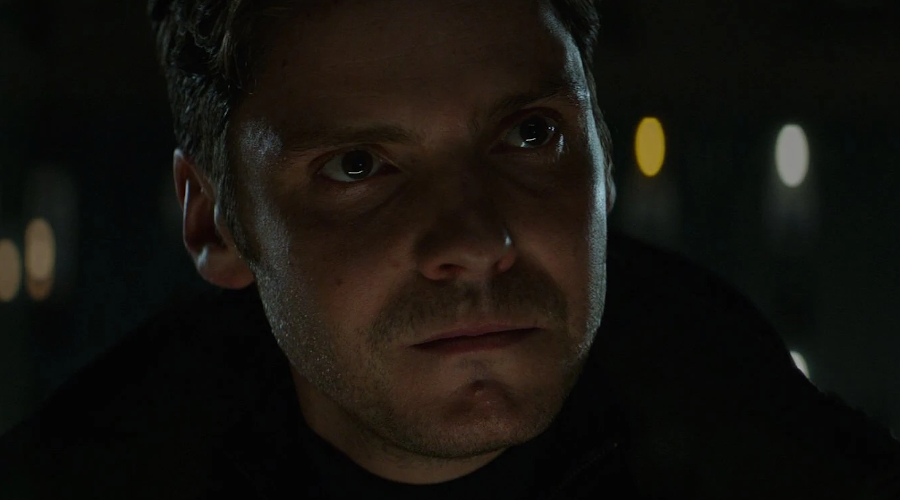 In 2016's Captain America: Civil War, Daniel Bruhl's Helmut Zemo managed to split the Avengers up without so much as laying a finger on any of them, courtesy of him being a master manipulator and schemer.
He was revealed to be a former Sokovian colonel and elite paramilitary death squad member, whose family had been killed as a result of the huge battle that took place between the Avengers and Ultron in 2015's Avengers: Age of Ultron.
He will surely already have caught the eye of the Avengers' enemies, but he'll have further chance to impress them when he appears in The Falcon and the Winter Soldier later this year.
With that in mind, he could end up being recruited to a villainous team if one emerges in the Marvel Cinematic Universe.
He could be the team's tactician, strategist and special ops expert, as his experience in the Sokovian army means he's practically tailored made for such roles – and the fact that he has a proven ability to cause friction between the heroes of the MCU would only help matters within the team.
2. Ayesha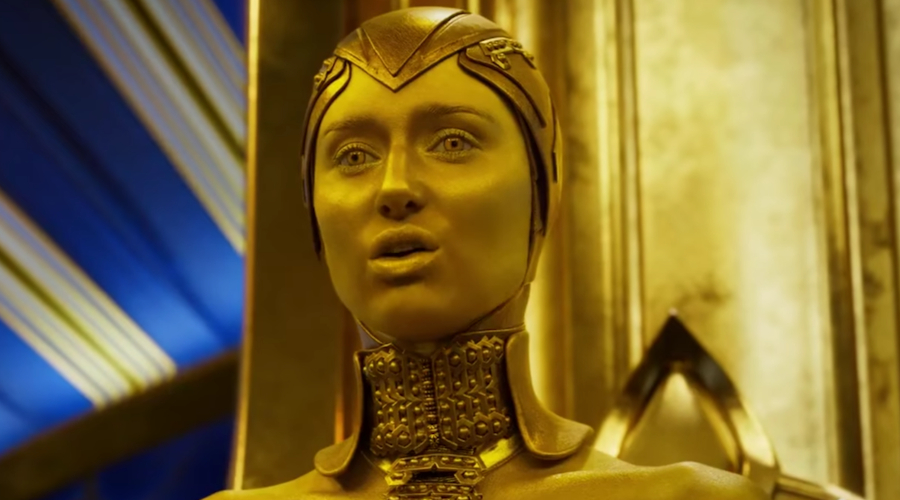 Given the now cosmic nature of the Marvel Cinematic Universe, any potential villainous teams will require some off-world support – and this particular off-world support would also give the team some much-needed female representation.
Ayesha was the leader of the Sovereign – a race of golden, genetically perfect individuals – in 2017's Guardians of the Galaxy Vol. 2.
Played by Elizabeth Debicki, she utilised the services of the Guardians before turning against them after Rocket stole some batteries from her – to the point that she began creating Adam Warlock specifically to destroy them.
Let's assume her creation didn't turn out to be as unconditionally obedient to her as she hoped – Ayesha could possibly be tempted to join this team if she was convinced that its goal was to destroy ALL of the heroes of the Marvel Cinematic Universe – including the Guardians of the Galaxy.
So, if the team's leader (who we'll get to in a moment) wanted someone who hated the Guardians of the Galaxy on the team, Ayesha would be perfect, as she'd also come complete with her own army as a bonus.
1. Hela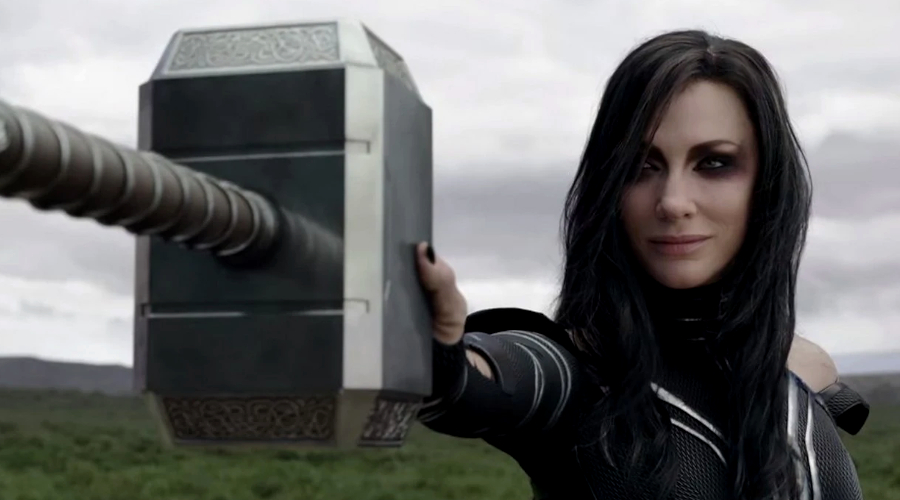 Yeah, we know, Hela's dead, right? But hear us out!
This team would be seriously short of female members (at least until more female villains were introduced into the Marvel Cinematic Universe), with Ayesha being the only one we've been able to include prior to Hela, but what better way to make up for that than by making their leader a female?
It could have been the returning Red Skull, it could have been a resurrected Ultron, but we think Hela would be an amazing leader for this team.
The thing about Hela's apparent demise in 2017's Thor: Ragnarok is that she is the Goddess of Death – actual death – so you have to believe she's a little harder to kill than even the toughest of the other Asgardians.
With that in mind, maybe she's been biding her time to return – and, in the same way she recruited Fenris, Skurge and Asgard's deceased warriors last time out, she'd want to gather a team. Heading to Earth and beyond to do so makes a lot of sense, if her ambitions had increased beyond her now-destroyed home realm.
We'd simply love to see Cate Blanchett return to the MCU as Hela – and heading up a team of existing villains in the franchise would be an awesome way for her to do that.
What did you think of our list? Would you like to see these MCU villains teaming-up with each other? Which interactions would you be most excited to see? And which other bad guys in the franchise would be great on the team? Let us know your thoughts!