Doctor Doom is one of the most iconic villains in comic books. In fact, he's one of the most iconic villains in all of fiction and possibly the most iconic villain in the Marvel universe.

With that in mind, it's only right that the character otherwise known as Victor Von Doom appears in Marvel's flagship movie franchise: the Marvel Cinematic Universe.

Doom has, of course, already appeared in big-budget live action movies – in two different franchises, in fact.

First, he appeared in 2005's Fantastic Four and its sequel, 2007's Fantastic Four: Rise of the Silver Surfer, when he was played by Julian McMahon. Then, he appeared in the reboot – 2015's Fant4stic – when he was played by Toby Kebbell.

It's probably fair to say that neither actor's portrayal went down very well with fans or critics – they were pretty much universally panned. Doom was lacking in several ways in both franchises.

Notably, he wasn't the ruler of Latveria. He also wasn't anywhere near as arrogant or vain as he is in the comics – and those are his trademark traits, so they have to be conveyed correctly. And he didn't show any skills in magic, which is something Doom is very good at in the comics, in addition to being a whizz in science and technology.

So fans will be hoping that, in his almost inevitable MCU depiction, he's more worthy of the name "Doctor Doom" – and that he'll be a lot different to the terrible live action versions that came before him.

We think he will be – and that one of those major differences will be his nationality.

Let's get into the theory…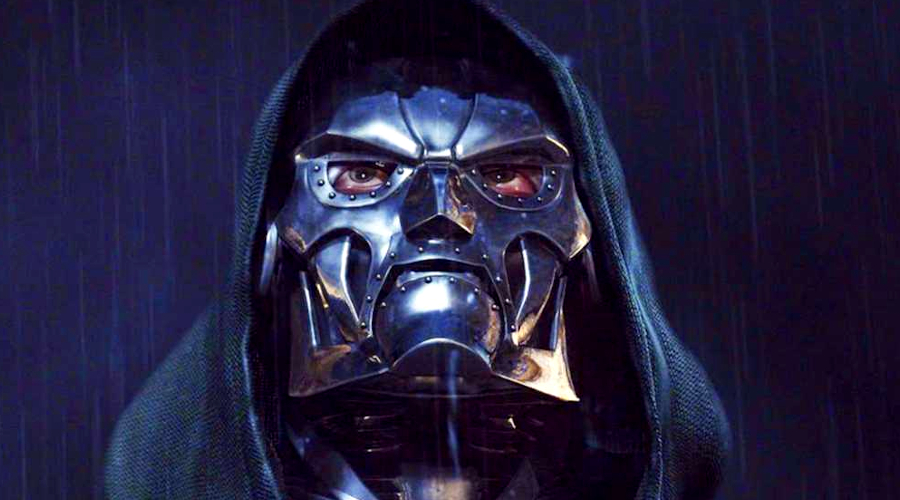 First of all, we need to stress that we didn't just pluck this theory out of thin air ourselves – it's definitely already out there – but what we're going to do is flesh it out, elaborate on it and give it more of a basis than anyone else has done to date.

The theory is that Doctor Doom will be Sokovian in the MCU – and it makes a heck of a lot of sense if you look deeper into the idea.

In the comic books, Doom is Latverian – coming from the fictional country of Latveria.

Now, Latveria lies in the Central-Southeastern region of Europe, which is exactly where Sokovia is located in the MCU – so it would feel a little strange and unnecessary to have two fictional nations so close to each other in the franchise. Then, add on the fact that there's already another fictional nation in the MCU – albeit an African one – in the form of Wakanda, and things would start to get very confusing for fans who aren't overly familiar with Marvel's comics if another was introduced.

When you think about it, it's almost as if Marvel Studios created Sokovia with Doom in mind.

At the time of the country's introduction in 2015's Avengers: Age of Ultron, the studio didn't have the rights to Doctor Doom, so they couldn't have used the name "Latveria" in their movies – and it's arguable whether they'd even have wanted to, as it would have given the game away with regards to Doctor Doom's future appearance in the MCU.

Essentially, creating Sokovia may have been a very clever way of disguising the future introduction of the highly-anticipated villainous character.

But there are a number of other reasons why Sokovia and Doom are the perfect fit with each other.

A Sokovian Doom would have an instant connection to previous instalments in the MCU – and there'd be absolutely no need to explain what kind of country his home nation was. It would allow for time to be spent on further explaining, exploring and developing Doom as a character – time that would otherwise be spent introducing his homeland.

For starters, like Daniel Bruhl's Helmut Zemo before him, he could already have ready-made beef with the Avengers because of what their battle with Ultron did to his country – and if Doom is the ruler of Sokovia in the MCU, of course he'd be irritated by the state it was left in as a consequence of that conflict.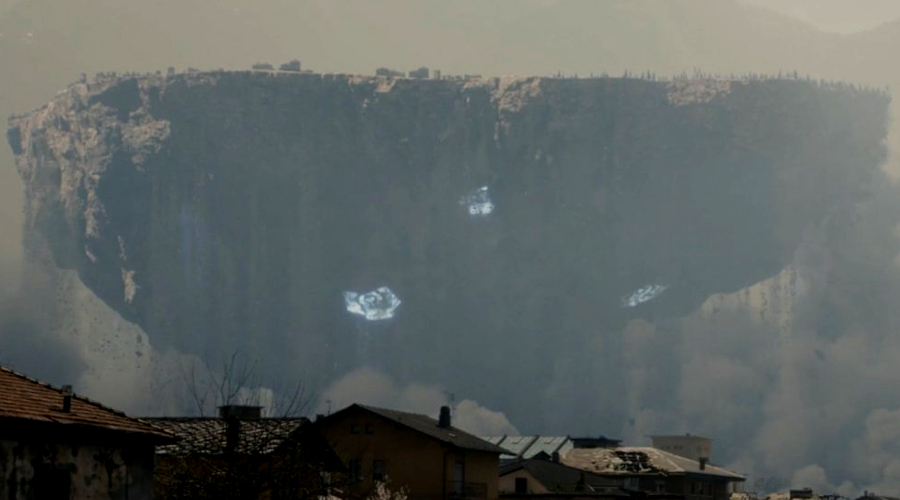 When you think about it, the whole country of Sokovia is perfectly poised for a resentful endeavour against the rest of the world, with Doom leading the charge.

Remember in 2016's Captain America: Civil War, when there was a meeting in Vienna to ratify Sokovia Accords? Zemo had planted a bomb that killed twelve people – one of them being King T'Chaka of Wakanda – but eleven of those people weren't identified on screen.

Given that the accords were named after Sokovia, it's more than likely that there was at least one high-ranking diplomat from the country present – and if they were killed in the blast, it would give Doom more reason to become vengeful and villainous

Even though Zemo – his fellow countryman – was the man responsible for the blast, at the end of the day it was a consequence of the Avengers' actions. It wouldn't even surprise us if a Sokovian Doom ended up teaming-up with his fellow countryman at some point in the franchise – there's a precedent for both men teaming-up with fellow bad guys in the comic books, after all.

As for the Sokovia Accords, the fact is that the Avengers – and a variety of other heroes in the MCU – have continued acting without the permission of the United Nations, in spite of the accords requiring them to do. Doom may see this as an insult to his homeland, giving him further incentive to take them all down.

But, of course, on a more personal level, the events that took place in Sokovia during Avengers: Age of Ultron could very well have cost Doom a lot – from property and assets to loved ones – and that would give him more than enough motive to want revenge on the world and, in particular, the Avengers.

Of course, it's currently 2023 in the MCU – the franchise skipped forward five years after Thanos snapped his fingers in 2018 – so questions would be asked about why it took Doom so long (eight years) to emerge as a supervillain after Sokovia was wrecked, but that explanation is really simple and could be broken down into two key points:

First, Doom's focus may have been on rebuilding – both his country and his own life – and his national pride and meticulous nature means that will have taken a while. Second, he could be revealed as one of the victims of the snap, which would mean he wasn't actually around for five of the years since his country hosted the events of Avengers: Age of Ultron.

But all of that doesn't even come close to scratching the surface of why it makes sense so much sense for Doom to be Sokovian in the MCU.

Just imagine all of the Ultron tech that would've been leftover in Sokovia after the battle between the robotic villain and the Avengers! That could be Doom's start-up point when it comes to seeing him become the technological genius that we know he is in the comic books!

The Ultron drones could, in fact, be the basis for his iconic Doombots! How cool would it be to see them repurposed as robots modelled after Doctor Doom himself?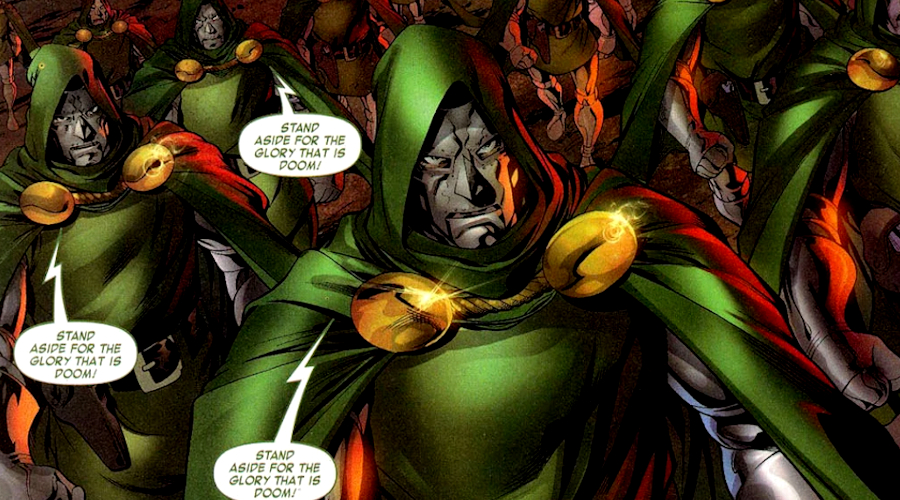 Also, it's worth noting that Ultron's massive machine – the one he used to lift a large portion of Sokovia's capital city into the sky – would have fallen to the ground in Sokovia.

With that in mind, there's every chance Doom could utilise that vibranium for his tech, including his armour – and Doctor Doom with vibranium armour is a pretty frightening prospect!

Also, it's a real shame that Doctor Doom won't have any interactions with the MCU's flagship character, Tony Stark – especially if he's to be the new big-bad of the MCU – but making him Sokovian would still give him an intrinsic link to Stark that would keep Robert Downey Jr.'s character relevant in the franchise.

If you remember, in Avengers: Age of Ultron, it was revealed that Wanda and Pietro Maximoff's family were killed by weapons with Stark's name emblazoned on them – meaning Stark's weapons were certainly in Sokovia at some point.

Maybe Doom could be revealed to have had dealings with Stark – and some of his technology could even be revealed to be based on that of Stark's to this very day.

Doom being the ruler of Sokovia also creates the incredibly exciting prospect of a potential rivalry with Chadwick Boseman's King T'Challa AKA Black Panther and the fictional nation of Wakanda.

As we've already touched upon in this piece, there would have been a lot of vibranium left over in Sokovia after the events of Avengers: Age of Ultron and Wakanda might want it back – you know, given that it was stolen from them in the first place – especially if Doom uses it for his own nefarious goals.

This would be an extremely organic way to bring an age-old rivalry from the comic books to life on the big screen, as Doctor Doom and the Black Panther have a long history of going up against each other on panel – and it would make Black Panther 2 the perfect way to introduce Doctor Doom to the MCU in 2022.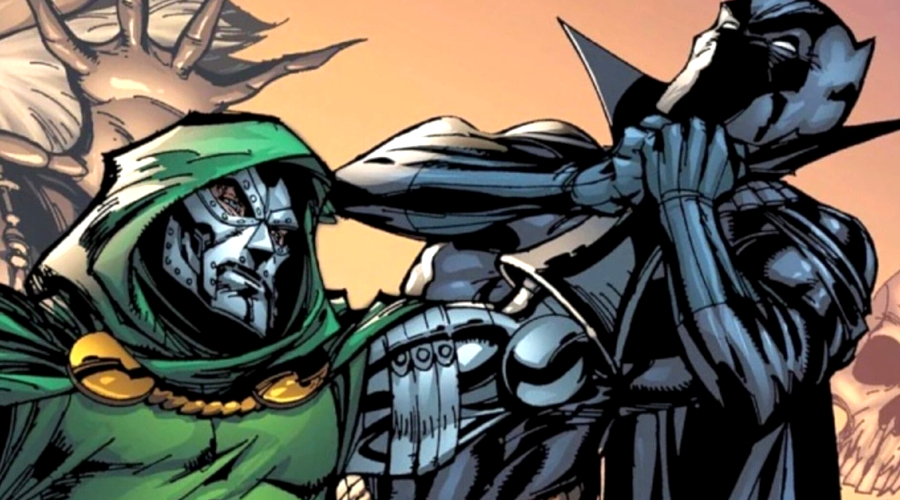 It could even be revealed that Doom had some kind of involvement with the experiments that were carried out on Sokovian volunteers, which would give him an immediate link to Wanda Maximoff and, of course, the late Pietro Maximoff.

In the comics, Doom's mother – Cynthia Von Doom – was a Latverian Romani gypsy who also practised the mystic arts, like her son went on to do. In the MCU, Cynthia's history could be changed to make her a Sokovian with magic powers, which could result in Wanda – the Scarlet Witch – reminding Doom of his mother, potentially giving him a stronger connection to the character and, perhaps, making him want to recruit her and utilise her powers for his own evil ends.

Perhaps some of Doom's own mystical powers in the MCU could even stem from having experimented on himself with the Mind Stone while it was in Sokovia – which would further strengthen his connection to the Sokovian Wanda.

In conclusion, there really are a variety of ways in which Doctor Doom could be connected to the country of Sokovia – and that's why we believe this theory has a lot of credibility.

Moreover, given the MCU's tendency to tweak its villains from the comic books (Ivan Vanko being an amalgamation of Whiplash and the Crimson Dynamo, Aldrich Killian and Trevor Slattery being weird versions of the Mandarin, Ghost being a female, Mysterio being a disgruntled employee of Stark Industries, Dormammu not having a flaming head, Hela being Thor's sister as opposed to Loki's daughter, and, of course, Helmut Zemo being Sokovian, just to give a few examples), it stands to reason that Doom won't be an exact clone of the version in the comics.

We will have to wait and see to find out if this turns out to be true – you know, if Doctor Doom does actually end up making an appearance in the MCU!
What do you think of this theory? Will Doctor Doom be Sokovian, Latverian or otherwise in the Marvel Cinematic Universe? Let us know your thoughts!