Idris Elba has stated that he plans to make a comeback to the DC universe in one of his forthcoming projects.
A journalist by the name of Erik Davis tweeted about an interview he recently conducted with Elba. He stated, "I recently had a conversation with Idris Elba about his next picture Beast." "I inquired as to whether we will see him next in a Marvel or DC film, and he responded that it will be DC. He mentioned that he is currently working on something really significant for DC."
NEW: I just spoke with Idris Elba about his new film #Beast. I asked what we'll see him in next – a Marvel project or DC, and he said DC. He said he's got a really big thing cooking for DC right now. 👀 Full interviews for BEAST will drop soon & my reaction drops tonight pic.twitter.com/Fmabs6jTnC

— Erik Davis (@ErikDavis) August 8, 2022
Elba has participated in two adaptations of DC Comics works, namely The Losers (2010) and The Suicide Squad (2021), in addition to his role as the Norse deity Heimdall in the Thor film franchise that is part of the Marvel Cinematic Universe (MCU). James Gunn, who wrote and directed "Peacemaker," is already working on another "Suicide Squad" spinoff movie to follow up on that movie's popularity. The specifics are being kept under wraps for the time being, although speculations suggest that Amanda Waller and/or Gaius Grieves/The Thinker will play a significant role in it.
Elba portrayed the lethal assassin Robert DuBois/Bloodsport in the film The Suicide Squad. This character was armed with an extensive collection of ever-growing weapons. Elba has expressed an interest in investigating the incident that led to Bloodsport being banned from Belle Reve in the first place, which was the shooting of Superman with a kryptonite bullet. "It would not be what comes after, but rather what comes before. It would be quite interesting for me to find out why he was sent to jail, why he shot Superman, and so on "Elba said. "Bringing that story to life would be a dream come true for me."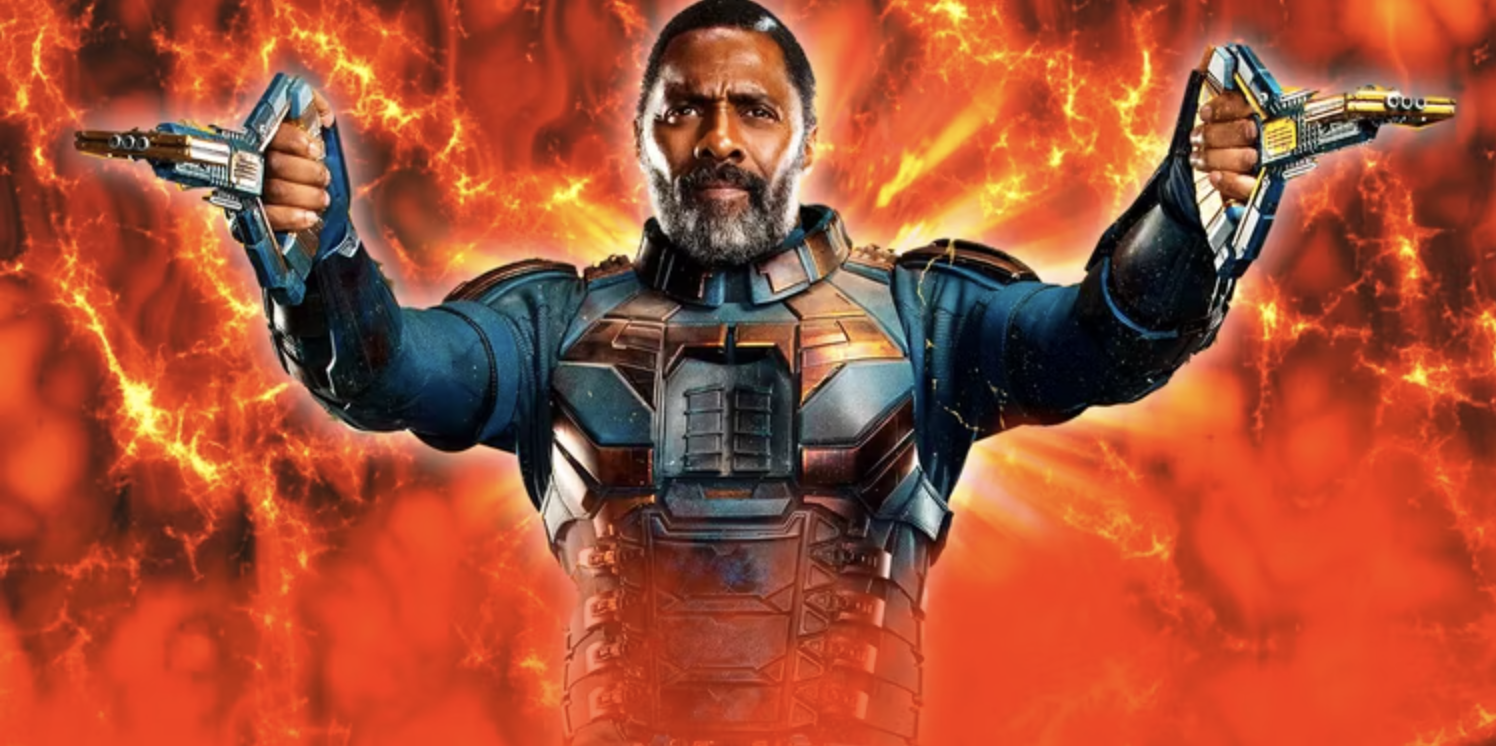 Another comic book adaptation that Elba is working on right now is called Bang!, and it is based on a series that was written by Matt Kindt, Wilfredo Torres, Nayoung Kim, and Nate Piekos for Dark Horse. Elba will play the lead role of a veteran agent who is tasked with preventing a terrorist group from bringing about the end of the world by means of a brainwashing novel series. In addition to that, Elba will serve as a producer on the movie, with Hobbs and Shaw director David Leitch at the helm of the production, and with Kindt and Zak Olkewicz creating the screenplay for the movie. Even though it does not yet have a premiere date, Bang! will be available to view on Netflix.
Elba has also discussed the possibility of joining the next installment of the James Bond film series with Eon Films. If the talks go well, Elba may perhaps take over the role of Agent 007 himself now that Daniel Craig has completed his run in the role. The following is what an insider claims, "Idris has been in discussions for quite some time now to play a part in the next age of the James Bond story, and just last year, he was being considered for a role as an antagonist. After conducting covert market research, the producers have come to the conclusion that he would be extremely popular with audiences and have restarted discussions about the possibility of him playing the lead role. He had a strong standing among the varied group of film enthusiasts who had been invited to take part in it. They did not want to perceive him as an adversary; rather, they want him to play the role of the hero."