Suicide Squad remains, second only after Batman V Superman: Dawn of Justice, the highest anticipated DC blockbuster of 2016. While the former reunites the good guys caught eventually in a clash, Suicide Squad brings together the icons of villainy in the DC Universe.
With the likes of Will Smith (Deadshot) and Jared Leto (The Joker), Cara Delevingne (Enchantress) and Margot Robbie (Harley Quinn) are already on board with David Ayer's plans for bringing the dark side of DC Universe on the big screen, Suicide Squad draws increasing interest.
No wonder the rumor mill generates so many speculations! See the latest buzz below and entertain the thoughts, but take it with a grain of salt!
New additions to the Suicide Squad cast?
According to JoBlo, Rick Flag Jr. is assigned to either Pacific Rim star Max Martini or Karl Urban. That contradicts yesterday's reports, according to which Joel Edgerton and Jon Bernthal were eyed by Ayer for Rick Flag after Tom Hardy's refuse to be take the role. However, the word goes there will also be a Rick Flag Sr. in Suicide Squad, portrayed by none other than Ed Harris.
Rumormongers also brought Gary Sinise in the limelight. He was supposed to play The General. However, speculations now point out he's likely to impersonate Lois Lane's father. Yeah, a general (General Sam Lane), but not The General (General Wade Elling)!
Finally, despite the fact True Blood star Joe Manganiello is almost certainly set to play Deathstroke, the word goes Jason Clarke is now one of the contenders for this particular role.
And the story might unwind like this"¦
The Joker is the mastermind, as he should, in fact. He's the absolute champion of mind games, which he continues to be in Suicide Squad, "directing" the actions of others from the cell where he's kept prisoner.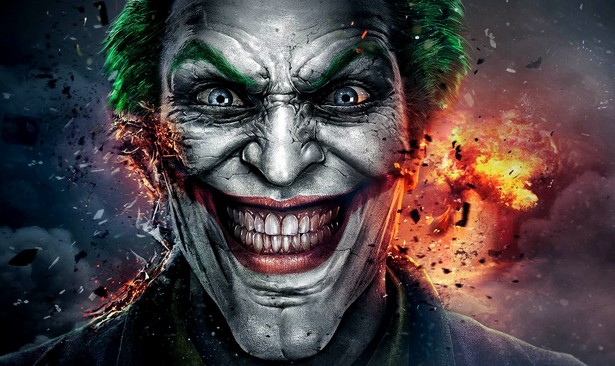 But there's yet another mind controlling rarity in Suicide Squad. Cara Delvingne's Enchantress is the one that sets off the prison riot and, at the same time, the target envisaged by the disreputable team of DC baddies.
No further news about Batman's appearance in Suicide Squad. Well, the fact the cameo is not, until now, refuted works like a piece of news in itself. Not a confirmation, but, yeah, we'll settle for that for now.
Stay tuned! We'll make sure to bring you the hottest scoops on the upcoming and heavily speculated on Suicide Squad!