In recent days, we have been inundated with Justice League-related news. And it isn't over. How long is it going to last? We have no idea. But we can expect more during Comic Con, where Justice League will be present (along with the already-announced Suicide Squad and Wonder Woman).
So, if yesterday we found out how the official Justice League logo looks, today we get to see the official logos for all of the superheroes. Granted, one cannot expect them to remain the same for the solo movies, as well. However, they are so cool! Especially the one for the Flash, which is basically on fire! Check them out below (via Collider)!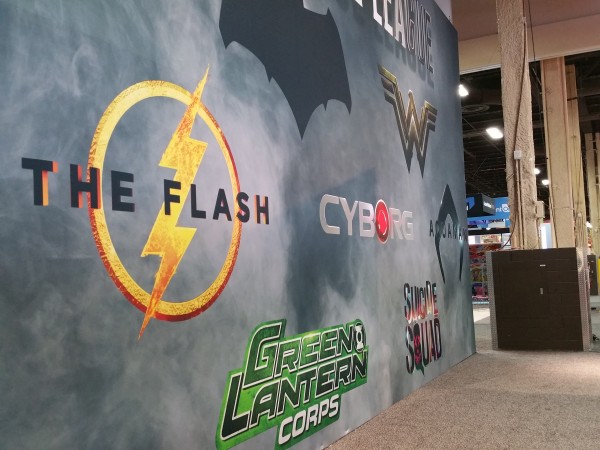 This isn't all, though, since a surprise casting announcement was also made. Game of Thrones actor Kristofer Hivju (Tormund Giantsbane) will become one of the ancient kings of Atlantis. And this means that we will once again get some extended flashbacks,  as with many Zack Snyder movies.
After yesterday's synopsis, several other tidbits of information have been revealed. Steppenwolf will arrive on Earth via three Mother Boxes. One is located in Themyscira, one in Atlantis, and one somewhere else on Earth. Since Kristofer Hivju was cast as an ancient Atlantean king, we can expect to see how all of the Mother Boxes end up on Earth.
And this should set the scene for some epic battle scenes (even if only in flashbacks). We will also find out what monsters from other worlds Wonder Woman has defeated.
Furthermore, Collider reports that some other Ancient beings will appear in Justice League, as well. And one of them is Zeus himself, who will cameo during the Mother Boxes flashbacks. It will be a small cameo, but an important one nonetheless, since he is the father of Wonder Woman and also because this sets up the larger DCEU very nicely.
Stay tuned for more Justice League-related news!
Update: According to the most recent reports, everybody's favorite wildling from Game of Thrones won't appear in Justice League. The studio cleared things up as soon as the reports started pouring in. Thus, if the concept art (unreleased yet) for the film featured Kristofer Hivju, this didn't mean that he actually had a role in the flick (source IGN).