Perhaps we have misunderstood the message conveyed by Christopher Nolan's "Dark Knight" trilogy.
The Batman trilogy consisting of "Batman Begins" (2005), "The Dark Knight" (2008), and "The Dark Knight Rises" (2012) portrayed a more realistic version of Bruce Wayne's superhero persona than any previous screen adaptations. These films eliminated the use of bright colors and discarded gimmicks such as shark repellant. Additionally, the character of Robin was aged up, without a cape, and sporting full-length pants.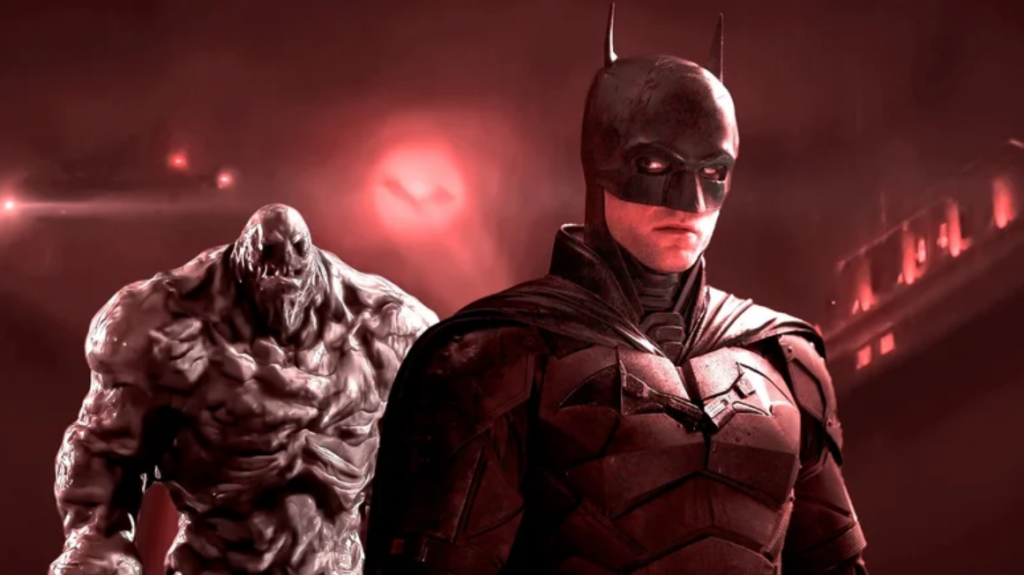 One of Nolan's most significant alterations in his Batman trilogy was the removal of all things superhuman. Ra's al Ghul was no longer a quasi-immortal cultist but rather a harsher version of Qui-Gon Jinn. The Scarecrow's fear gas was now a generic brand that didn't wholly distort perception as the Class A stuff did. Nolan's version of the Joker discarded all traces of Joker Venom and relied on a quicker, knife-based approach to spreading "smiles." Two-Face's lifespan was limited to a few days, conveniently avoiding questions about how his facial wounds avoided infection for years. Finally, Nolan's rendition replaced Bane's strength-enhancing super-drug with painkillers.
The "Dark Knight" trilogy is undeniably impressive, and Nolan deserves recognition for bringing Batman closer to a real existence in our world. However, the problem is not with Nolan's focus on realism but rather the overwhelming popularity of Christian Bale's portrayal in body armor, which has now become the only acceptable version of Batman in Hollywood. This is unfortunate because the character of Batman is much more fascinating when he is surrounded by gods and monsters, as it forces the world's greatest detective to adapt and overcome in innovative and compelling ways. Moreover, the hyper-realistic approach limits the portrayal of some of Batman's best villains, and let's face it, no one wants to see Clayface portrayed as a grounded serial killer.
The Uniquely Eccentric Rogues Gallery of Batman Cannot be Depicted in a Realistic Manner.
Batman's collection of villains has always been an eclectic mix, with more than just mob bosses and corrupt politicians. However, the modern trend towards realism in the 21st century has closed the door on some of the best and most unusual antagonists from the comics. Two of the most obvious examples are Poison Ivy and Mr. Freeze, who have been noticeably absent from the big screen since Joel Schumacher's "Batman & Robin" nearly three decades ago. It's almost as if they are being penalized for coexisting with George Clooney's notorious bat nipples.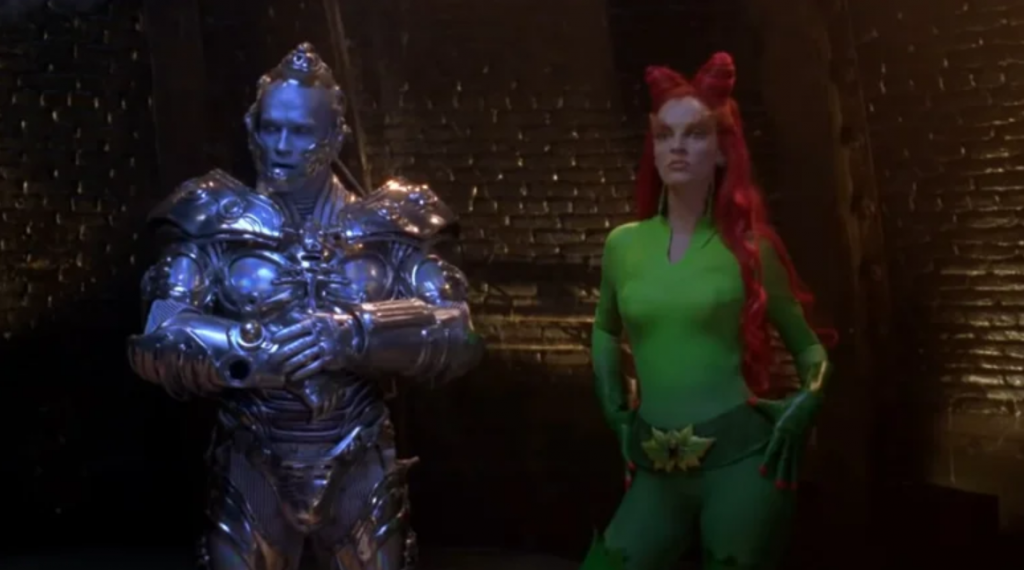 Assuming that Poison Ivy and Mr. Freeze remain off-limits (a tragedy that warrants its own extensive analysis), DC Studios could explore lesser-known villains. For example, why hasn't Man-Bat been depicted in live-action yet? Who wouldn't want to see a movie titled "Batman vs. Man-Bat?" Additionally, Batman frequently battles Dracula in the comics, yet we have yet to see a live-action portrayal of this encounter. Although there is a 2005 animated film called "The Batman Vs. Dracula," where the Joker is transformed into a vampire. While this is intriguing, there are still plenty of animal-themed monsters that have yet to be featured in a live-action Batman film, such as Killer Croc, who is depicted as a scaly subterranean version of the Incredible Hulk with an insatiable appetite for human flesh. Although there is a more realistic version of Croc as originally envisioned, who appeared in "Suicide Squad," the character's more grotesque iteration is yet to be portrayed.
Despite the vast array of superhuman villains in Batman's universe, it seems that we rarely get to see the Dark Knight face off against them. The only exception seems to be when Bruce Wayne is portrayed as a villain in another hero's story or is relegated to the sidelines.
Zack Snyder's Version of Batman Departs from Realism in the Wrong Direction
It's worth noting that in the Snyderverse, Zack Snyder's cinematic universe, Bruce Wayne's version was crafted to exist within a world of metahumans. Batfleck was introduced as a rival to Superman, who is considered the most super-powered superhero ever. Despite their initial enmity, the two heroes eventually bonded over shared tragedy and went on to battle formidable foes such as Doomsday and Steppenwolf.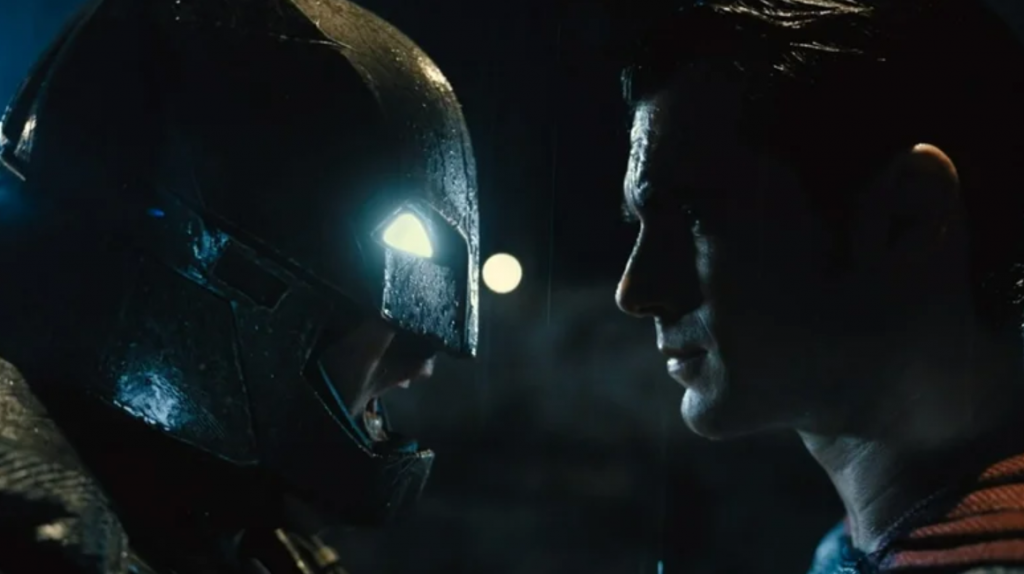 In Zack Snyder's films, Batman's encounters with Superman, Doomsday, and Steppenwolf may seem like a win for fans who want to see the Caped Crusader take on superhuman foes. However, this approach defeats the purpose of Batman's character development. If he can effortlessly defeat powerful beings without any struggle, then he hasn't really adapted or evolved as a character. This one-dimensional portrayal is the opposite extreme of the hyper-realism approach taken in other Batman adaptations.
Moreover, it's peculiar from a storytelling perspective to introduce Batman as a foe of Superman. Their final battle seemed outlandish, as it relied on Superman forgetting about his vast array of powers and Batman coincidentally bringing his aerosolized Kryptonite gun. This bizarre scenario made both superheroes appear incompetent.
It's a stretch to portray Batfleck as anything more than a supporting character during the battles with Doomsday or Steppenwolf. He acted more like a general, giving orders from a distance rather than getting directly involved in the fight. Perhaps the only lesson he learned from those encounters was to avoid direct confrontation with super-powered beings.
Clayface is the mega-powerful Batman foe we really want to see
According to rumors, it seems that Clayface may be included in the next Batman film featuring Robert Pattinson as the Caped Crusader. If this turns out to be true, it could finally be the solution to the specific problem of wanting Batman to fight superhuman villains. So far, Pattinson's Batman has only faced off against realistic antagonists. However, with Clayface's unique abilities, director Matt Reeves could provide a visually compelling villain for the hero to clash with.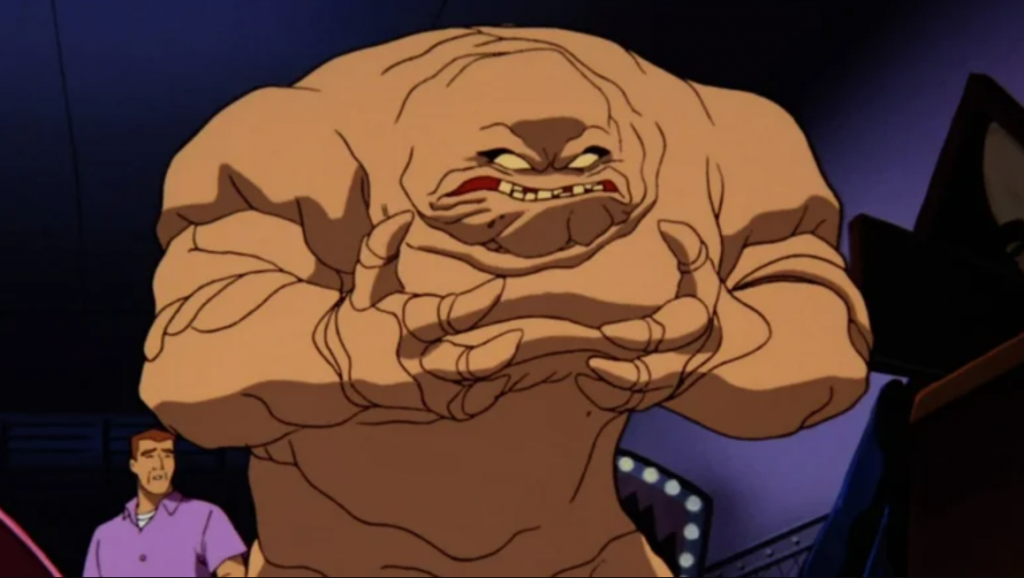 If you haven't watched "Batman: The Animated Series" or "Harley Quinn" recently, let us introduce you to Clayface – a dramatic shapeshifter. He's like Sandman from "Spider-Man 3", but with more flexibility. Unlike Beast Boy, who can only shift into animals, Clayface can transform into anything, from a scythe to Abraham Lincoln's bust. In animation, the sky is the limit for his powers, but in live-action movies, the CGI budget comes into play. Batman films usually avoid CGI villains, believing even the comic book Joker is too unrealistic. Nonetheless, there are rumors that Clayface might appear in the next "The Batman" movie. If done well, it could be the first time we see Pattinson's Batman face off against a visually intriguing supervillain.
Let's approach this with a positive outlook. Matt Reeves has already demonstrated that he is not keen on repeating the past, as he transformed "The Batman" into a poignant film that tackled incel culture. In his next installment, he could take on the challenge of having Battinson face a formidable metahuman like Clayface, further pushing him beyond his limits. While it's probable that Reeves will alter Clayface to fit a more conventional serial killer mold, we can still remain hopeful. Let's keep our fingers crossed and have faith in Reeves' creativity!
The Brave and the Bold offers a chance for a less realistic Batman.
In reality, the more realistic prospect of seeing Batman take on supervillains lies with James Gunn. Unlike Matt Reeves, whose films are confined to DC's Elseworlds, a term used for non-canon movies in the DC Universe, Gunn has the opportunity to expand the boundaries of the main DC cinematic universe. This doesn't diminish Reeves' work, which is of high quality. Still, it does imply that his films may stray further away from comic book tradition, as evidenced by Todd Phillips' upcoming Joker sequel, which is likely to be a departure from the comics.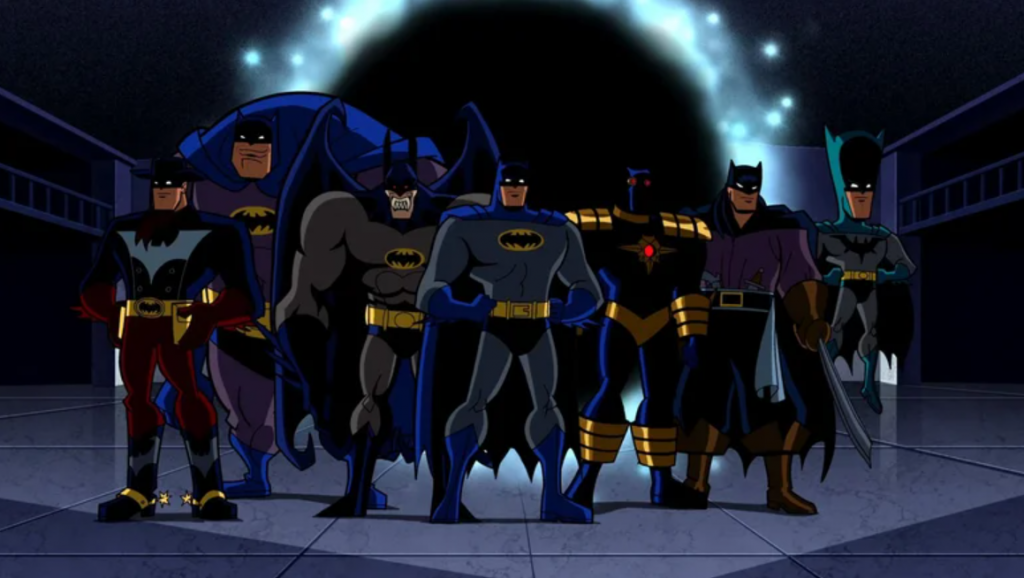 Both Batfleck and Bat-Keaton will appear in "The Flash," but that movie focuses on resetting the multiverse's status quo. Therefore, our best bet for a Batman who battles supervillains is the DC Universe's upcoming re-re-reboot of Batman. In "The Brave and the Bold," this version of Batman will team up with Damian Wayne's Robin and potentially face off against foes like Clayface, Man-Bat, Poison Ivy, Mr. Freeze, Dracula, an electric-powered Maxie Zeus, Solomon Grundy, Doctor Death, and more. The DC Universe offers the greatest possibility for Batman to become the metahuman fighter that fans know he can be, especially given that Gunn titled the DC Universe's Chapter One, "Gods and Monsters," similar to the phases of the Marvel Cinematic Universe.
The idea of Batman being limited to fighting petty thieves in an interconnected cinematic universe is ridiculous. Instead, it presents an opportunity for the Caped Crusader to go head-to-head with his classic supervillains. So, it's time for DC Studios to let Batman face his metahuman foes. There's no need to turn Clayface into another run-of-the-mill serial killer with a gimmick. It's time to showcase Batman's mettle against foes like Man-Bat, Poison Ivy, Mr. Freeze, Dracula, Solomon Grundy, Doctor Death, and more. Let's, not confine Batman to merely beating up street-level criminals; let him unleash his full potential. The upcoming "The Brave and the Bold" film, featuring Batman and Damian Wayne's Robin, might be our best chance yet to see Batman as the metahuman fighter he was always meant to be. Let's not squander this opportunity.