While over the years we've been given some fantastic comic book movies, many of them fall short and leave us wondering how stories so amazing could be treated so poorly.
From plot points to costumes to direction, the movies miss the mark in a multitude of ways. One of the worst offenses is poor casting, for many movies casting isn't the only problem, but it is the one that sets the tone for the entire film.
A movie can have an awesome script and director, but if the actors cannot portray the characters that we love so much, the movie has little hope. We've decided to look at these terrible moments in our list of 10 Worst Comic Book Movie Castings.
Often the trick with casting is to get the character's essence in both the way that the actor looks and carries him or herself as well as their ability to believably carry lines.
The problem with comic book movie castings is that the characters are already so well-known. Actors tend to want to play the character too close to what they know, and be safe, or want to be the one to update and change the character, thus destroying it in a mess of over the top lines carried with an embarrassing amount of energy or feeling.
Fans all over the world hope that their favorite characters will be treated with respect and honored, but that isn't always the case.

Any of the Fantastic Four (2005)
You know a movie has missed its mark when all four of the movies leads fail to capture the beloved characters they play. In fact, 2005's Fantastic Four almost deserves an award for how royally they screwed up.
The team from this flick has been called haphazard and randomly assembled, causing all of their screen time to lack any real chemistry. Movie-goers were annoyed by a heavily made-up Michael Chiklis struggling under the weight of what seems to be a hundred pounds of prosthetics and a cranky attitude as The Thing and a annoyingly cocky Chris Evans as the Human Torch (is it really necessary for him to yell "˜flame on' every time he self-ignites).
Further, what should have been Ioan Gruffudd's break-out action hero role falls flatter than a pancake, and Jessica Alba's Susan Storm evokes almost no emotion. Though, that's not surprising when it was later revealed that in Rise of the Silver Surfer the same director pleaded with her to "cry pretty." What a disaster.
Brandon Routh as Superman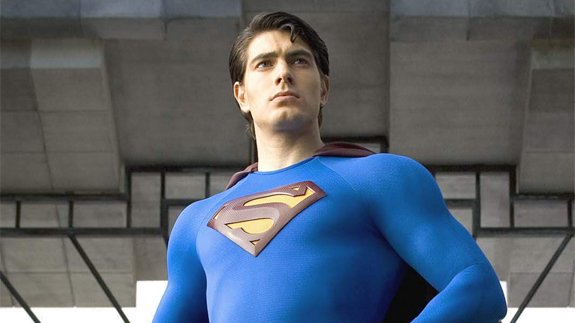 Superman Returns should have been arguably one of the biggest star breakouts of the year, but crash and burned quite quick. Though Routh had been acting for a number of years before the film, this is was going to be his chance to become a superstar.
So went wrong? While the film did fairly well for the general population, fanboys around the world moaned when it came to Routh's bland attempt at capturing the Man of Steel. Though he surely looked the part, and Director Bryan Singer fought hard for him, something was off in Routh's portrayal of one of the world's most famous heroes.
Perhaps this is a case of an actor's fear to do the wrong thing and so he played it too safe. We'll never know for sure but at any rate, this snoozefest is deserving of this comic book movie castings list.
Eric Bana as Hulk
When an actor hits his sweet spot, inEric Bana's case it was his breakout role in Chopper, everyone wants a taste and often it leads these guys right into theroles of some of the most iconic superheroes out there.
For Bana is was 2003's Hulk, where he played a dimly lit Bruce Banner. For some reason the whole movie comes of as dull and depressing, perhaps at the hand of Ang Lee, who takes a deep, emotional approach to the character and his story with stylish takes and scenes.
The problem therein is, of course, that this is ultimately a story about a green guy who smashes stuff. We like to the attempt to get deeper into this character but at the risk of sounding childish, we really just wanted stuff broken.
Arnold Schwarzenegger as Mr. Freeze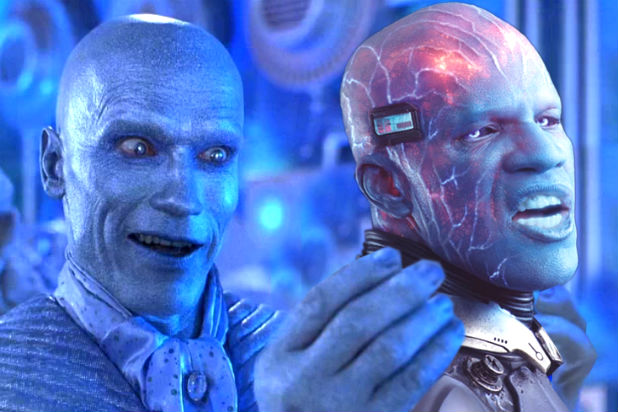 This one can be hard to discern from whether casting was terrible or if Mr. Freeze is just a bad villain to begin with. That said, it can be argued that Mr. Freeze is a complex and interesting character who at his core is a brilliant scientist driven mad by a dying wife and a terrible condition he must live with.
He is intelligent and slowly driven mad. The character deserves subtlety, which I think we can all say isn't exactly Schwarzenegger's strong suit. The most painful thing about Batman & Robin (just kidding, there's more to come from that movie on this list) is the seemingly endless amount of puns given to Mr. Freeze.
Schwarzenegger, unfortunately, lacks any sort of comedic timing making him perhaps one of the worst comic book movie castings on this list as a whole.
Halle Berry as Catwoman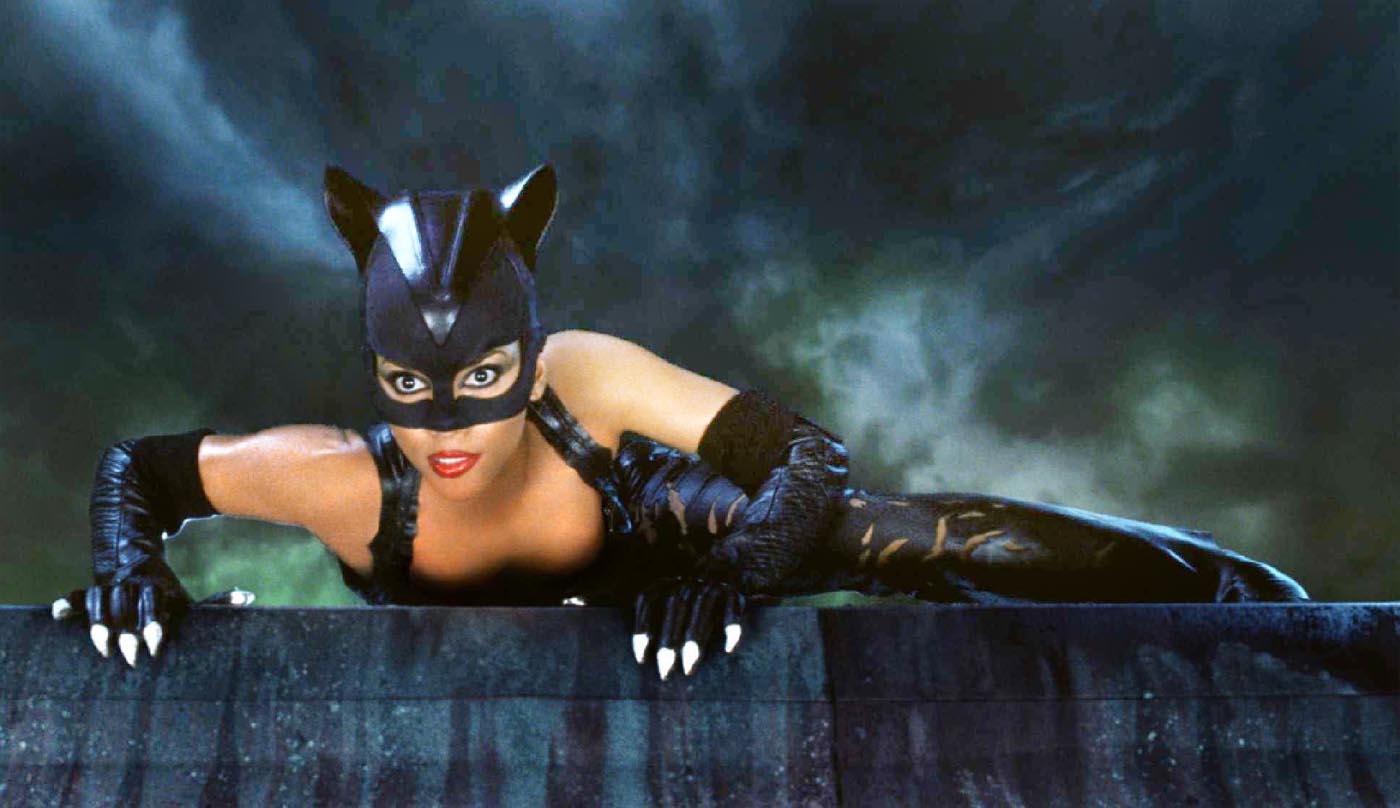 This has to be one of the most famous of our terrible comic book movie castings on this list. Catwoman was ill-received by just about everyone and there was no question it was terrible.
Often any movie can find supporters but poor Halle Berry and her feline character were shown no mercy by fans, critics, and the general movie going population as a whole. The downfall in the Halle Berry's casting is that as scripted, the character exists on her own without any real connection to Batman or Gotham, and Berry plays it as such.
Berry painfully overacts like a teenager given her first role in the school play, trying to capture a new essence for Catwoman. We're all for the recreation of a favorite character but in this case, Berry butchers a favorite. It was never going to be easy to follow Michelle Pfieffer, but this was laughable.
Alicia Silverstone as Batgirl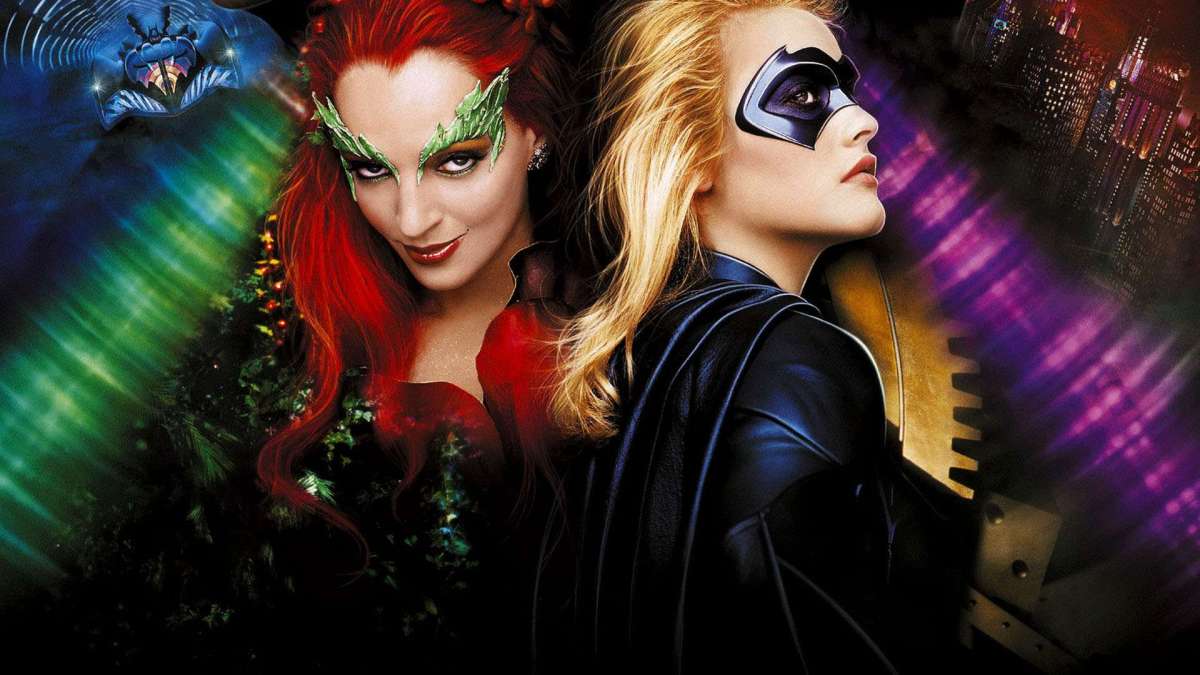 It's almost too painful to put Alicia Silverstone's Batgirl directly following Halle Berry's Catwoman but the job must be done. While Silverstone's performance isn't as popularly hated as Berry's, it's still a terrible go at an otherwise fun and daring hero.
Granted, all of Batman & Robin is pretty much poorly cast (still one more to go on this list in fact!) but poor Batgirl is relegated to background noise in an already crowded and over-the-top story. Though I like to think Silverstone was set-up for failure, competing for screen time and energy with people like Clooney, Thurman, and Schwarzenegger, she allows her Batgirl to be dusted over and forgotten in the background as empty story moves forward almost without her.
Chris O'Donnell as Robin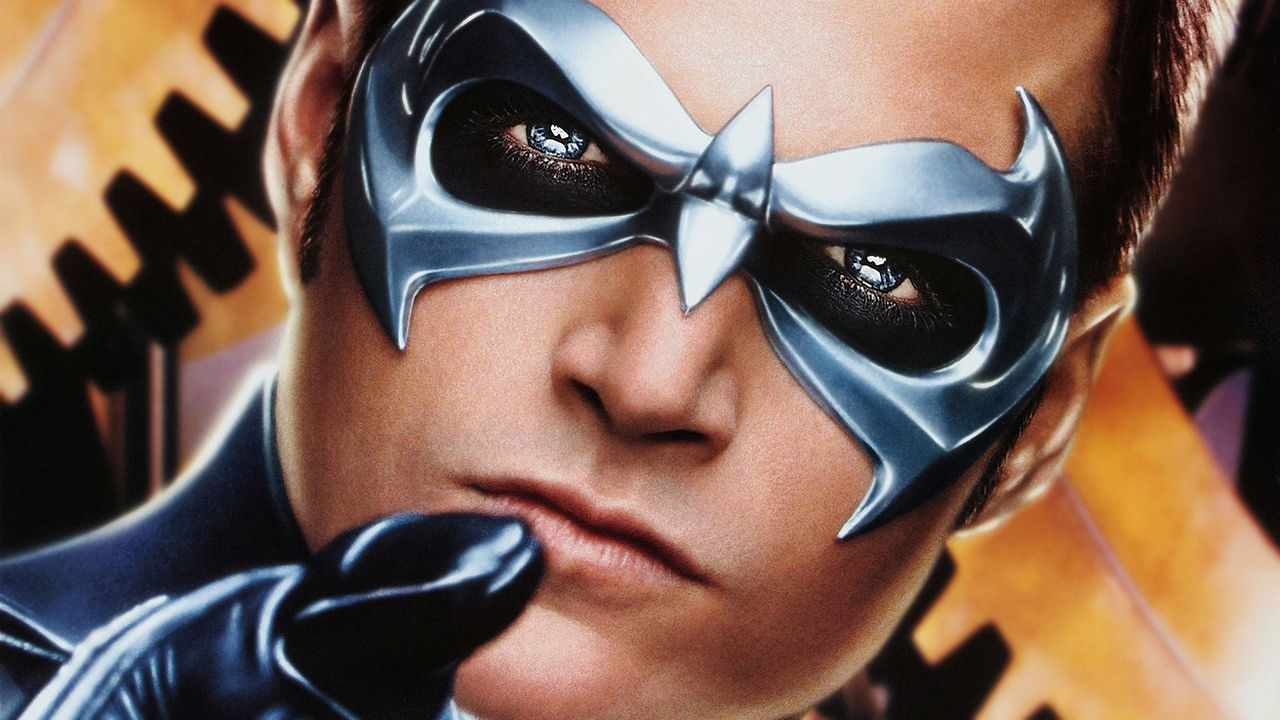 You're probably not surprised that Chris O'Donnell's take on Robin has made this list as a good chunk of the Batman & Robin cast has made their way here, reigning supreme on this list with 3 mentions.
As we've discussed, the film was wrought with challenges including an over-crowded cast, over the top visuals, and all around bad acting. O'Donnell spends most of the movie trying to blend into the craziness surrounding him almost out of embarrassment.
Instead of trying to embrace the admittedly weird everything around him, O'Donnell tries to remain a cool guy in a superhero movie. He is this film's version of Chris Evans. Though we can't say it would have helped the movie any if he had some fun with his role but maybe it would have helped him get through it.
Ryan Reynolds as Green Lantern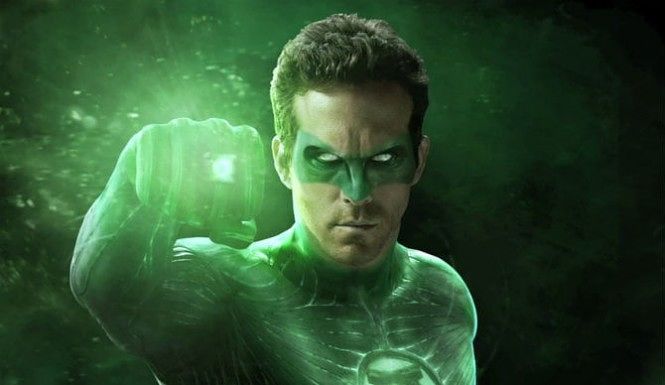 It's exciting to have Ryan Reynolds on this list as the Deadpool release is just around the corner and everyone has been freaking out about it. The film even released a promo poster mocking Reynolds' work as the Green Lantern.
The thing that makes Reynolds different from the rest of the stars on this list is that his performance was the best thing about the movie. But even though he worked his ass off and managed a pretty decent performance, doesn't negate the fact that he is not a Green Lantern type of guy.
Green Lantern is simply too good of a guy to be played by Reynolds who really needs to fill more comedic and cock-sure roles. So basically, Deadpool.
Ben Affleck as Daredevil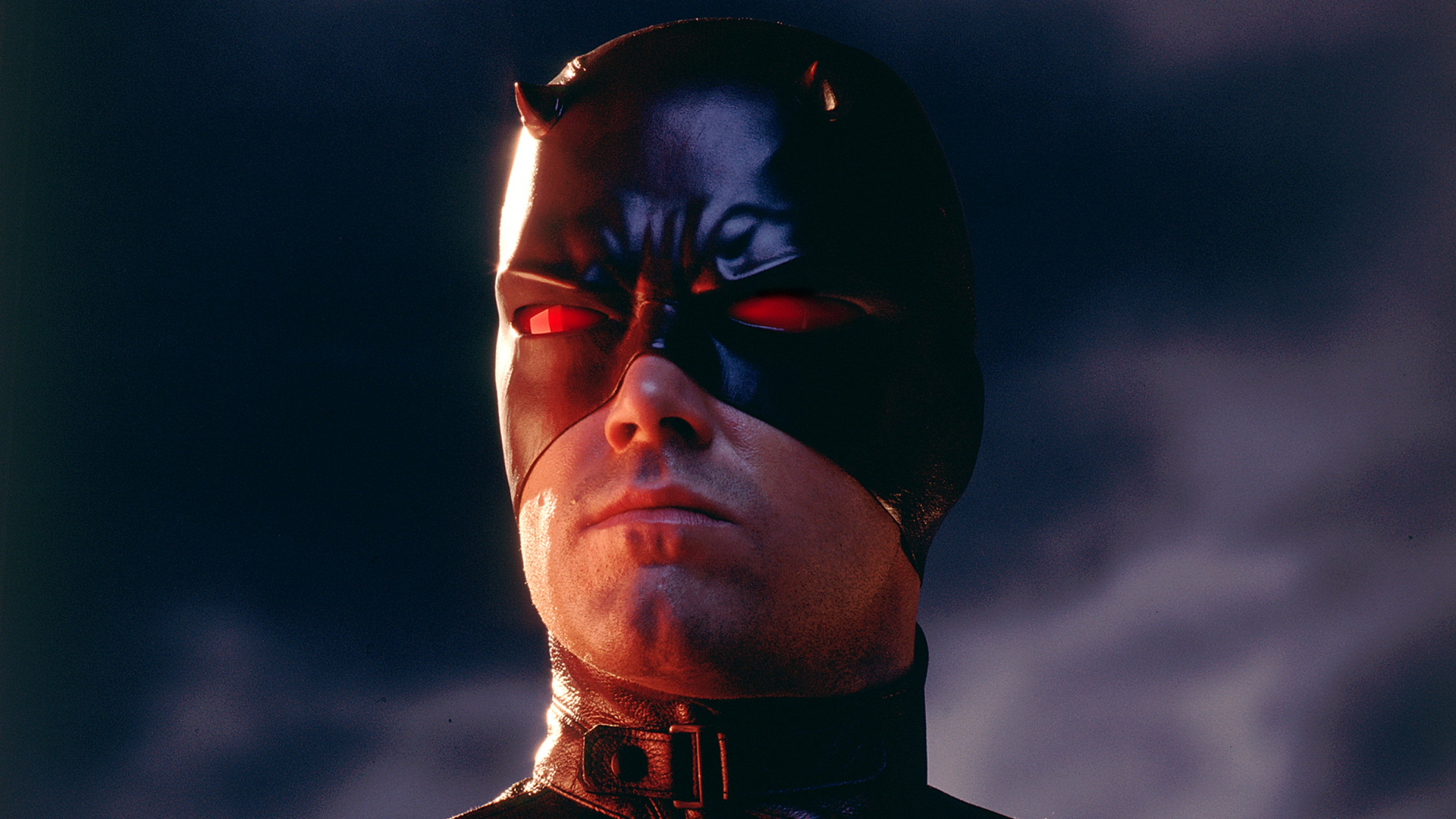 Another great actor to be studying as his turn as the caped crusader in Batman v. Superman is also just around the corner. There could be a lot fear when it comes to Affleck trying his hand again at trying on a superhero role, but we feel better about him approaching Batman.
Affleck has matured over the years and grown into an actor that could be a pretty decent Bruce Wayne. Our fears of course come from his attempt at in 2003. It's hard to put a finger on why Affleck was such a terrible match but it was probably his unconvincing go at being blind and being a hero and, really just all of it.
He played the role a little too boyish and it came off as not caring enough about the character. Let's just hope he doesn't wind up back on our list of worst comic book movie castings after Batman v. Superman is released.
Topher Grace as Venom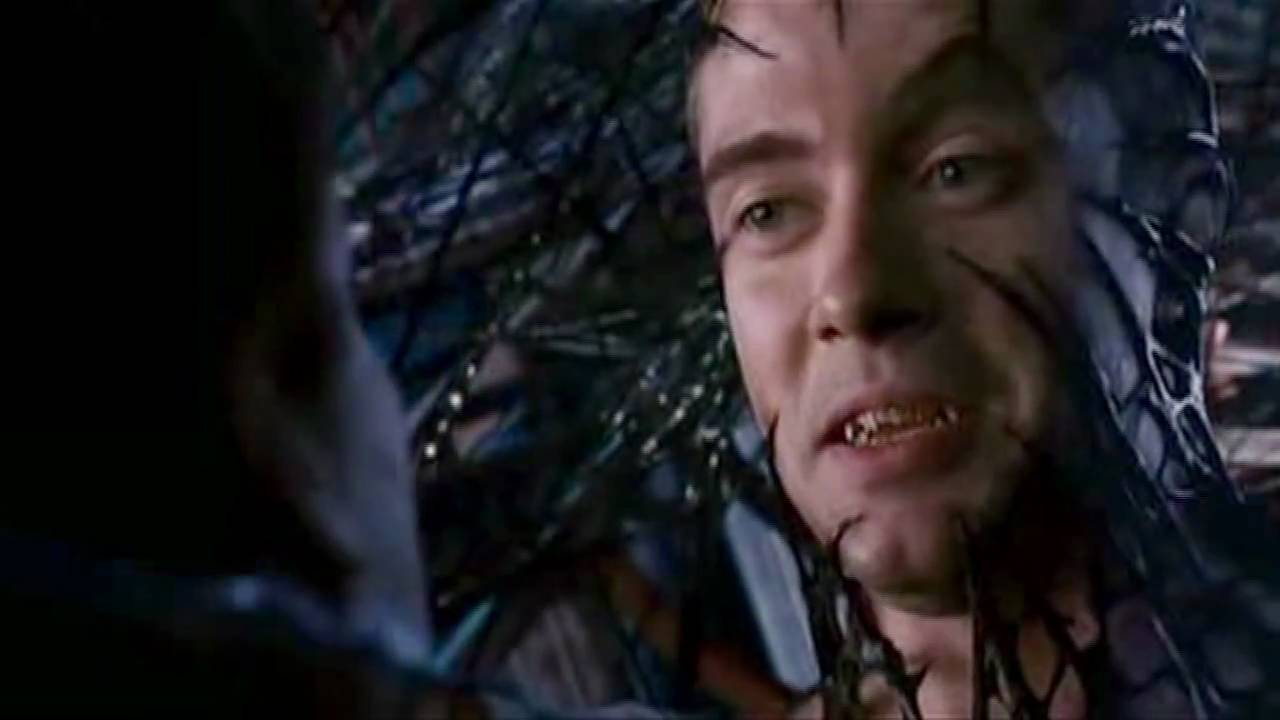 Hands down one of our least favorite villain portrayals. Venom is supposed to be terrifying, he's supposed to haunt your dreams, not make you think about Sam Raimi throwing a fit. (He didn't want to have Venom in the movie.)
Though he bulked up considerably, Grace still looks like the boy next door fell into a tar pit and got pissed off about it. Instead of a villain who is Spider-Man's opposite in all ways– size and morals– he winds up being almost a mirror image of him.
Also the choice to have Venom walking around with his Topher Grace face exposed was a terrible one because we were constantly reminded of how bad the choice to cast him was. Definitely one of the worst comic book movie castings to date.