In 2021, the Doctor Strange sequel – Doctor Strange in the Multiverse of Madness – will hit theatres around the world.

The movie looks set to explore the concept of the multiverse – the idea that multiple realities exist parallel to each other – more than any other Marvel Cinematic Universe movie to date.

We've known that the multiverse existed in the MCU for a while – not least because it was touched upon in the first Doctor Strange movie – but Doctor Strange in the Multiverse of Madness is set to venture into several universes.

In Marvel's comic books, every reality has a designated name and/or number, with the main Marvel timeline being Earth-616. The MCU is designated Earth-199999 – but we'd love to see some of the others depicted on screen as Benedict Cumberbatch's character travels around the multiverse.

In this piece, we'll run you through ten universes we'd love to see in Doctor Strange in the Multiverse of Madness.

Let's get to it…
10. Prime Earth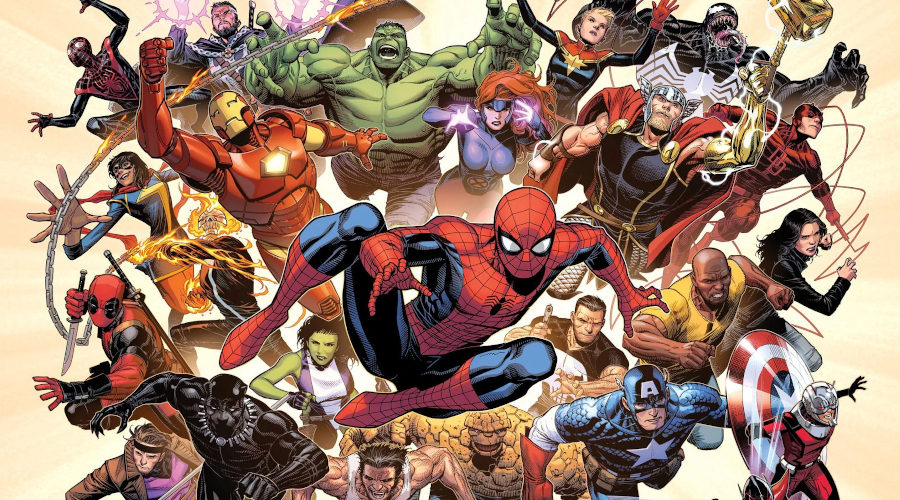 It was in 2013's Thor: The Dark World when we first got a hint that the multiverse existed in the Marvel Cinematic Universe, when Stellan Skarsgard's Erik Selvig was doodling on a chalkboard in the mental health institution he'd found himself in, after the trauma he suffered at the hands of Loki a year earlier.

Amongst other things, he wrote the words "616 Universe" on said board – and that's the name of the reality in which the primary Marvel comic book universe stories take place (it's commonly known as Earth-616 or Prime Earth).

With that in mind, knowing that reality exists in the MCU's multiverse, wouldn't it be cool to see Doctor Strange in the Multiverse of Madness depict it on screen?

Granted, it might be hard to convey the fact that it was the 616 universe that we were seeing – but, you know, it could just be as simple as putting the words "Earth-616" on screen as Strange passes through it!

It would be a perfect way to honour what is essentially Marvel's primary source material in its most popular movie franchise. We'd absolutely love to see it!
9. The Ultimate Universe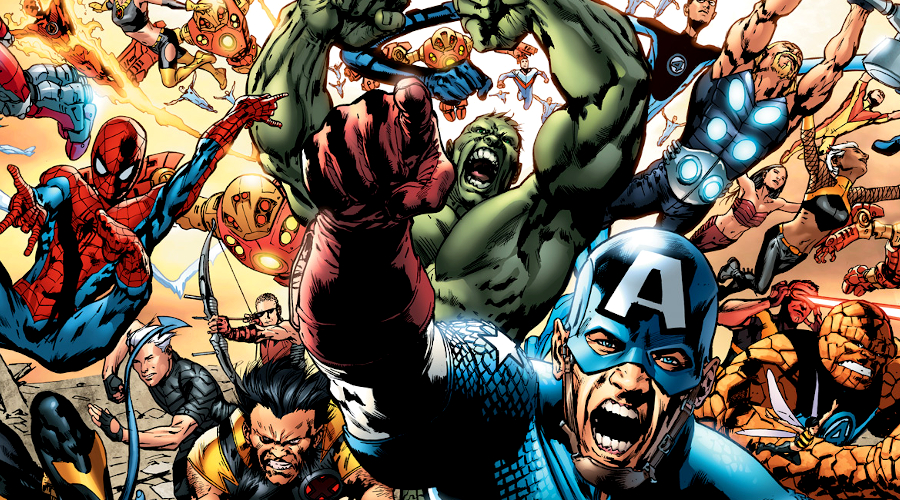 The Ultimate Marvel universe – designation Earth-1610 – is a reinvention of the Marvel Universe for the modern age, which was launched in the year 2000.

It began with titles like Ultimate Spider-Man and the Ultimate X-Men, but it is now also the home universe of the likes of the Ultimates (this universe's counterparts of the Avengers) and the Miles Morales version of Spidey.

It is, in fact, the main source of inspiration for the versions of the characters you see in the Marvel Cinematic Universe – or at least it was in the early days of the franchise – and, for that reason, as a mark of respect, we'd very much like to see it visited in Doctor Strange in the Multiverse of Madness.

It would be very easy to convey the fact that it was the Ultimate Universe as well – aside from having the words "Ultimate Universe" appear on the screen.

A New York skyline with an Avengers-esq tower sporting a large "U" would do the trick – and everyone would know it was the home of the likes of Ultimate Captain America and Ultimate Iron Man!
8. Marvel Noir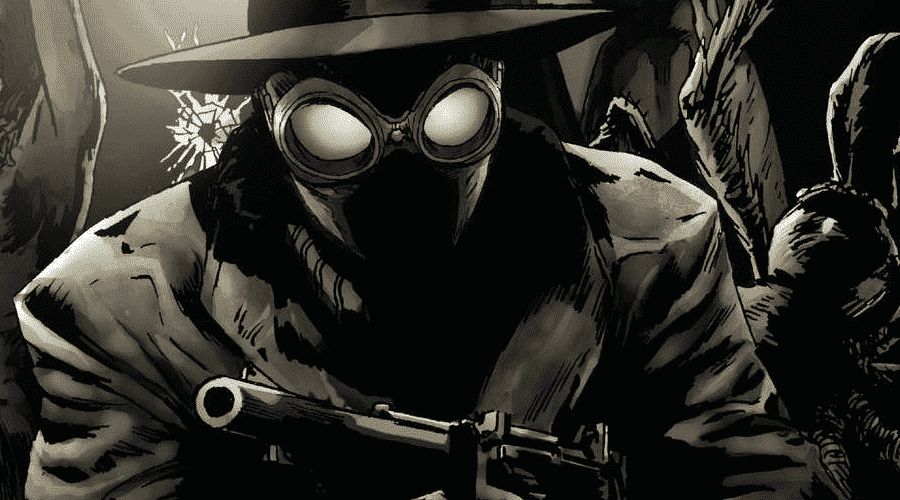 Ah now this would be awesome!

Marvel Noir was a mini-series that ran in 2009 and 2010 as an alternate continuity – designated Earth-90214 – that combined elements of film noir and pulp fiction with the Marvel universe.

Its setting was a universe in the 1920s and 1930s that had only a few characters with actual superhuman powers in it – Spider-Man being one example – but it was very cool indeed.

As Doctor Strange makes his way through the multiverse in Doctor Strange in the Multiverse of Madness, it would be absolutely fantastic to see a glimpse of the Marvel Noir universe!

Picture it, filmed in the style of a movie like Sin City – it would be instantly recognisable in a way very few other universes in the Marvel multiverse would be. The very nature of the environment and the black and white colouring alone would be enough – not to mention the unique pulpy style of the characters themselves.

We really, really want to see this universe depicted in live action! In fact, we wouldn't even be averse to the idea of an entire series of movies set in the Marvel Noir universe!
7. The Ultraverse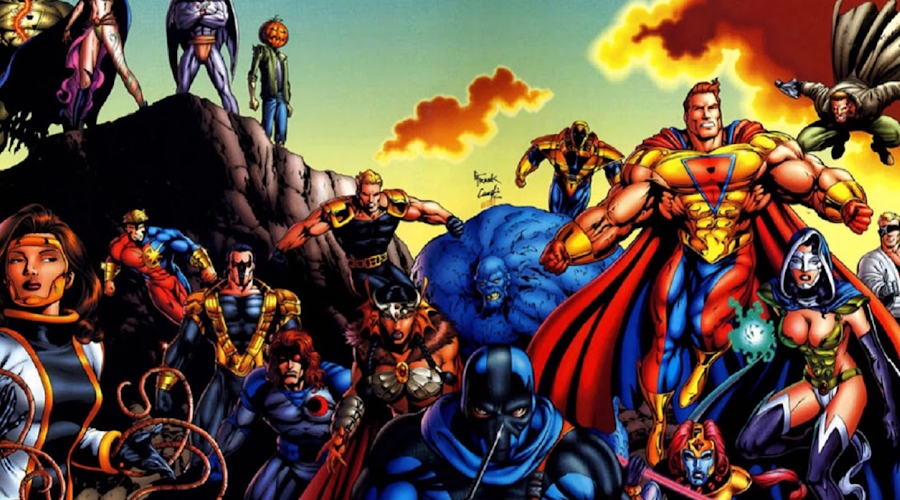 In the late 1980s and early 1990s, there were a series of titles published by Malibu Comics – which is owned by Marvel Comics – that collectively made up the shared universe known as the Ultraverse.

In the Ultraverse, a variety of characters – who were known within the comics as "Ultras" – acquired superhuman abilities and included individuals like the super-strong Prime, the evil sorcerer Lord Pumpkin, the slime-like Sludge and the mystical warrior Mantra.

Make no mistake, although this is a Marvel imprint, these are completely different characters to those who live in the regular Marvel universe (although there have been crossovers where characters from each universe have ended up encountering each other), so this would put a completely different set of individuals on screen if it were depicted as one of the universes Doctor Strange ventures to in Doctor Strange in the Multiverse of Madness.

Given the designation Earth-93060, the Ultraverse would be instantly recognisable – if say Prime or Lord Pumpkin was seen on screen – and it would be really cool for fans of the relatively short-lived Malibu Comics to see those characters in live action for the first time.
6. The Amalgam Universe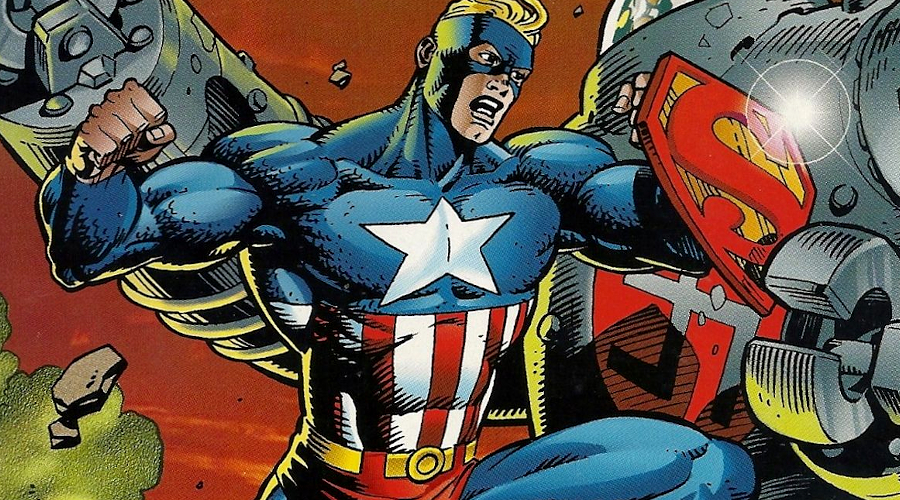 In 1996, Amalgam Comics was formed as a very unique publishing imprint that was shared by long-time industry rivals DC Comics and Marvel Comics.

In the Amalgam universe, the two comic book publishers merged their classic characters into new ones, which was quite the fun concept!

For example, DC's Batman and Marvel's Wolverine became the Amalgam character Dark Claw, DC's Superboy and Marvel's Spider-Man merged to become Spider-Boy, DC's Wonder Woman and Marvel's Storm became Amazon, DC's Doomsday and Marvel's Doctor Doom become Doctor Doomsday, and DC's Superman and Marvel's Captain America came together to become Super-Soldier – see, absolutely endless fun!

Given the designation Earth-9602, the Amalgam universe didn't go on for long, with the imprint lasting a mere year until 1997 – but we'd love to see it revived on the big screen in Doctor Strange in the Multiverse of Madness!

Wouldn't it be wonderful, for example, if Doctor Strange was travelling through the multiverse and stumbled upon the Amalgam universe, only to see Doctor Strangefate – a character created by merging the trio of Strange himself, DC's Doctor Fate, and Marvel's Professor Charles Xavier?!
5. Our Reality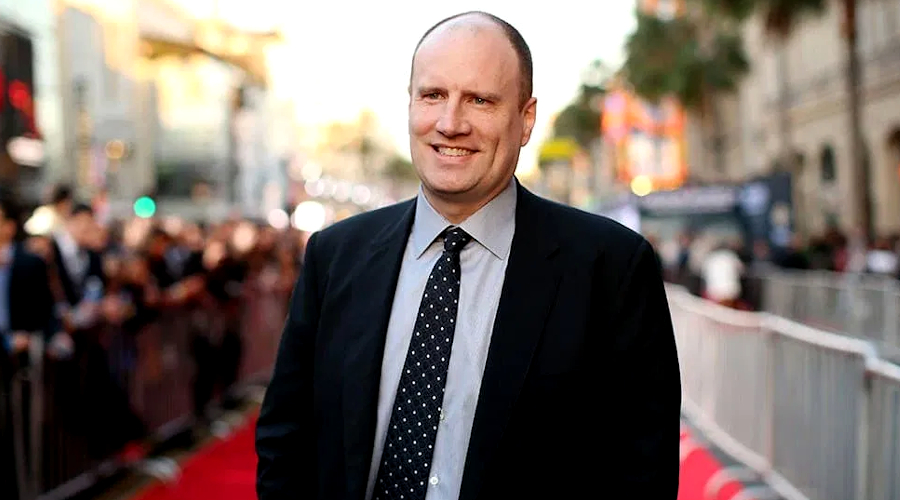 Wouldn't this be fun?!

In the Marvel multiverse, even the real world – yes, our world, the very one you're reading this article in right now – has its own designated name.

It's Earth-1218 – and it would be genuinely brilliant to see Benedict Cumberbatch's Doctor Strange venture through it on his multiversal travels in Doctor Strange in the Multiverse of Madness!

It would be the ultimate meta reference if, for example, Strange was to see actor Benedict Cumberbatch or Marvel Studios head honcho Kevin Feige at the premiere of an MCU movie. Minds around the world would be officially blown!

It would be like saying "hey you, audience member! Yes, you! YOU exist in this movie's multiverse!" Very few movie scenes that came before it could be considered more inclusive as far as audiences were concerned.

If only the technology existed to include a live scene of Doctor Strange passing through the movie theatre that you were sat in at the time of watching! Imagine that – seeing yourself in the movie whilst you were in the middle of watching it!

Hey, who knows? Maybe one day that technology will exist!
4. The Spider-Verse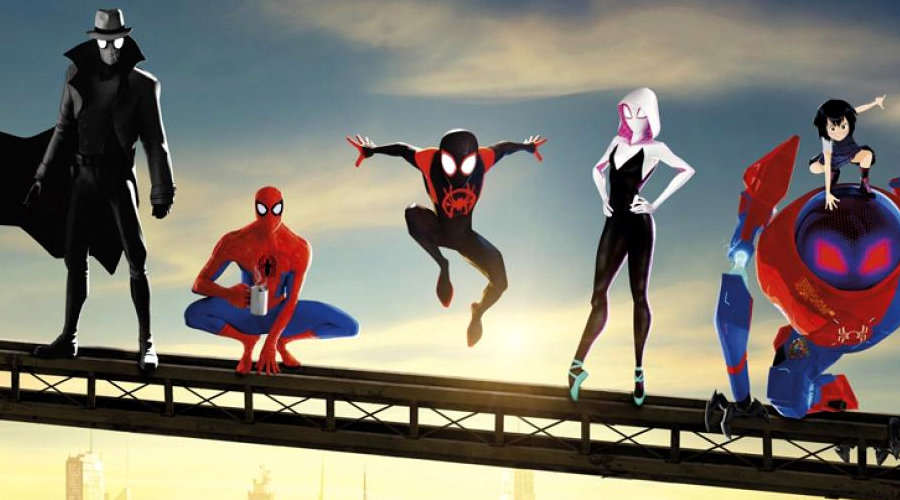 This one's slightly different to the other entries on this list, because it's not a specific universe that we'd like to see, it's a collection of them – a multiverse within a multiverse, if you will.

2018's Spider-Man: Into the Spider-Verse brought the multiverse to the big screen, by uniting various versions of Spider-men/women/animals to prevent the Kingpin from causing multiversal chaos – and there's been talk of that movie potentially connecting to the Marvel Cinematic Universe and/or Sony's Universe of Marvel Characters.

With that in mind, wouldn't it be cool to see a bunch of Spider-heroes gathered together in Doctor Strange in the Multiverse of Madness, as the titular sorcerer made his way through the multiverse?

It would tighten the link between the MCU and Sony's franchise and get Spider-Man fans talking about the increasing likelihood of Tom Holland, Andrew Garfield and Tobey Maguire – and, you know, Spider-Ham or someone – finding themselves on screen together as different versions of the Webbed Wonder (which, we have to say, would be like a red and blue dream come true for everyone!).
3. Fox's X-Men Universe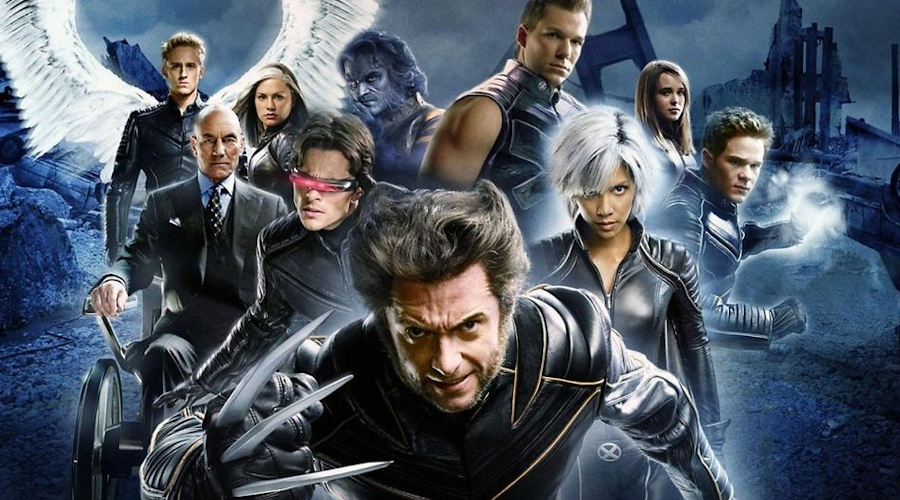 It's no secret that Disney purchased Fox last year, which meant Marvel's X-Men characters are now fair game for use in the Marvel Cinematic Universe.

Of course, the X-Men movies were set in a different reality – Earth-10005, to give it its designated name – so, once Marvel Studios decide to use them, we'll be getting a new set of actors portraying new versions of the X-Men going forward in the MCU.

But that doesn't mean the X-Men movie universe has to be forgotten about!

In Doctor Strange in the Multiverse of Madness, as Strange traverses the multiverse, it would be fantastic to see him pass through the X-Men movie universe – and Marvel Studios could even use existing footage for extra authenticity, given that Disney own the rights to it!

It could be a great opportunity for a Deadpool cameo, too – and given that a third Deadpool movie is in development at Marvel Studios, Doctor Strange opening a door into the X-Men movie universe could provide the opening Ryan Reynolds' character needs to officially make his way into the MCU in time for it!
2. Marvel Zombies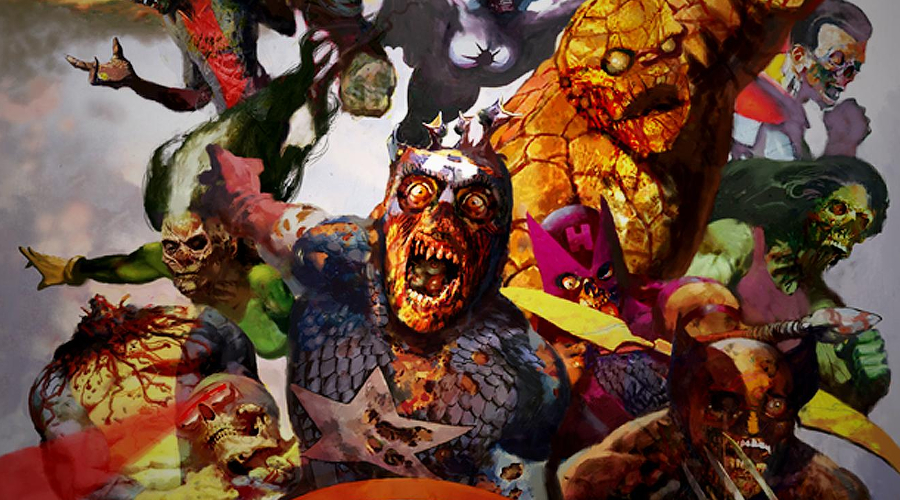 One of the universes that's being talked about the most, when it comes to potentially appearing in Doctor Strange in the Multiverse of Madness, is the Marvel Zombies universe – not least because the movie is set to have a strong horror element.

Given the designation Earth-2149, the Marvel Zombies universe is exactly as it sounds – a universe in which a zombie infection plagues the superheroes and villains of Marvel's comic books, with everyone from Captain America and Wolverine to Sentry and the Hulk becoming infected.

It ran from from December 2005 to April 2006 and remains extremely popular to this day – to the point that fans have talked about the idea of a movie based on it for years (especially given how popular zombies have been in recent years, thanks largely to movies and television shows like World War Z and The Walking Dead).

Given that the zombie infection in Marvel Zombies originated in a different dimension, if we were to see Doctor Strange pass through said dimension in Doctor Strange in the Multiverse of Madness, it could ultimately lead to a Marvel Zombies movie in the Marvel Cinematic Universe – and that would undoubtedly be absolutely awesome!
1. The DC Extended Universe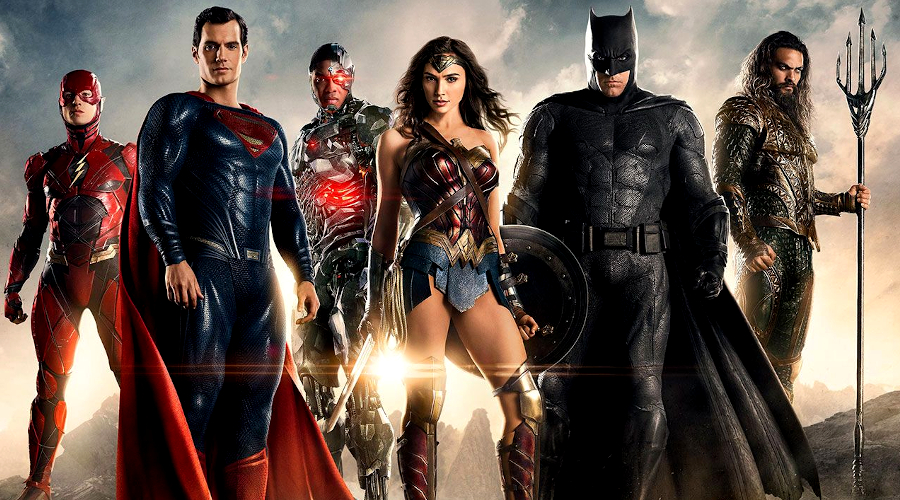 Seriously, can you imagine if this was to happen?!

Following the epic events of Avengers: Infinity War and Avengers: Endgame, there aren't really many directions the Marvel Cinematic Universe can go to be truly bigger and better than it's already been – unless it crosses over with the DC Extended Universe, that is!

Granted, this would take a completely unprecedented deal between DC, Marvel, Warner Bros. and Disney to pull off – and merely showing the DCEU for a few seconds in Doctor Strange in the Multiverse of Madness could hardly be considered "a crossover" – but it would be pretty damn awesome if it was to happen!

Picture Strange venturing through the multiverse and, all of a sudden, the Justice League – Henry Cavill's Superman, Gal Gadot's Wonder Woman, Jason Momoa's Aquaman, Ezra Miller's Flash et al – can briefly be seen in the background of one of the realities he passes through!

Fans would go WILD in anticipation of a potential MCU/DCEU crossover – Justice League versus Avengers, anyone?! And even if an actual crossover didn't end up happening, it would still be considered one of the most seminal moments in comic book movie history!
What did you think of our list? Which other universes would you like to see in Doctor Strange in the Multiverse of Madness? Let us know your thoughts!