Marvel has announced a brand new series that will bring some legendary writers back to classic eras in the X-Men universe. X-Men Legends is billed as an all-new, in-continuity series of stories set during their groundbreaking runs within the pages of Marvel Comics. The series launches in 2021. These stories will, quite literally, be rewriting history. Or, at the very least, adding something to that history. 
Legends such as Chris Claremont, Louise Simonson, Fabian Nicieza, Larry Hama, Peter David and more are on board. Per Marvel, they will deliver "startling tales month after month that dive into the rich history of the X-Men to tie up loose ends, resolve long-standing plot danglers, and reveal shocking truths that will change the past and future of the X-Men!"
Fabian Nicieza will kick things off with a special saga of Cyclops and Havok. It will solve one of the greatest X-Men mysteries of all time: Adam-X and his startling connection to the Summers bloodline. Yes, we will finally learn about the third Summers brother after all these years. 
"It's incredibly exciting to finally tell the story of the infamous 'third' Summers brother. Twenty-five years in the making, to see the truth about Adam-X revealed – and drawn so magnificently by Brett Booth – is one of the most surreal experiences of my career!" Nicieza said. "Getting the opportunity to tell this tale while kicking off the new X-Men Legends series is a x-tremely x-citing!" 
Artist Iban Coello has crafted a mashup of the X-Men's greatest eras in a series of connecting variant covers that will be featured on the first three issues of the new series. Have a look. 
X-Men Legends Cover Art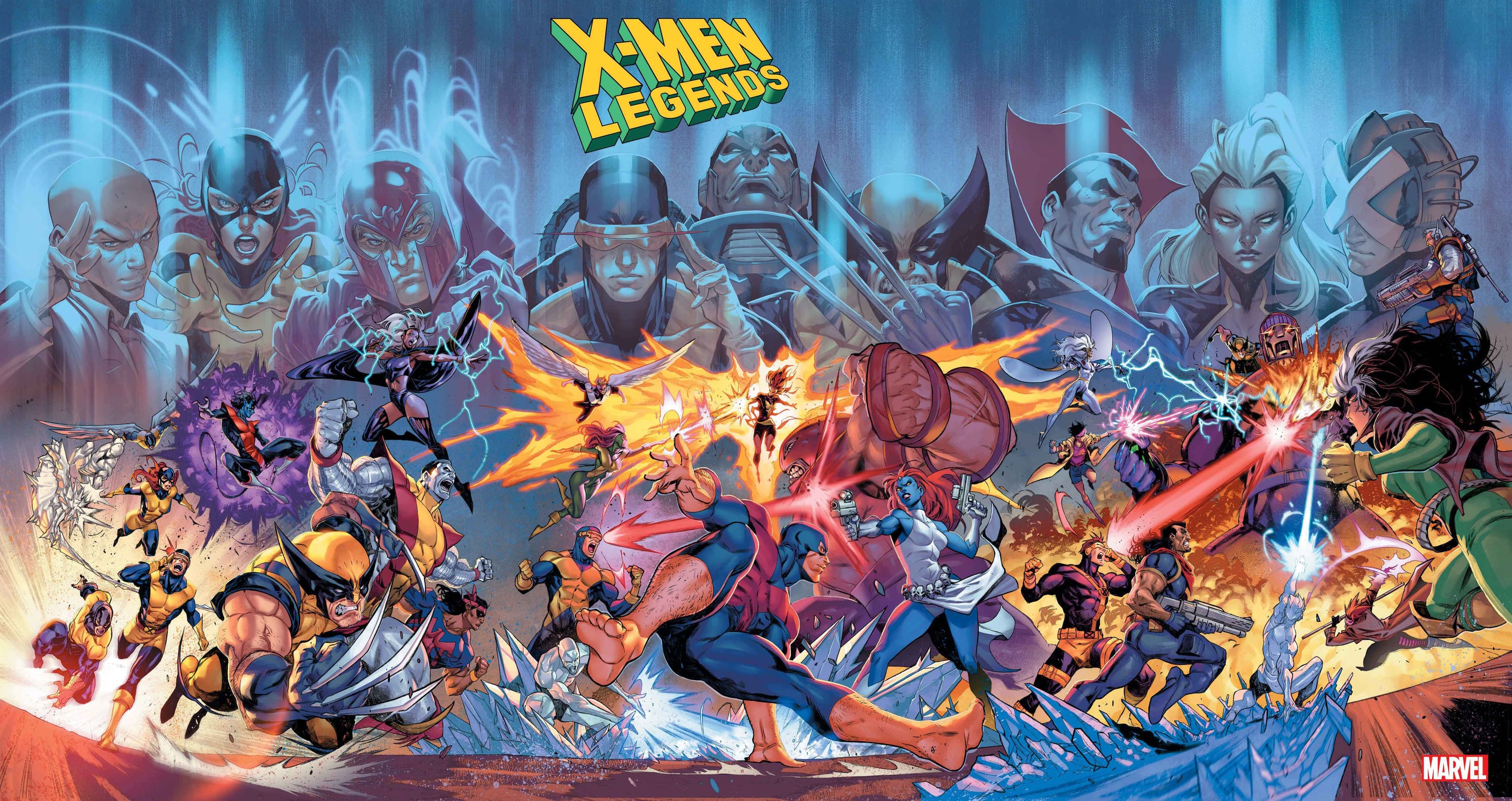 "I became a fan of the X-Men with the animated series of the '90s, the comics drawn by Jim Lee, and the arcade fighting video game as well," Coello said. "Having the opportunity to draw those characters has been like going back to the past. I have really enjoyed doing my interpretation of all these characters!"
"With stories by Chris Claremont, Louise Simonson, Larry Hama, Peter David, and more, X-Men Legends will be packed with revelatory tales that will leave X-Men fans speechless month after month," Marvel said in a press release. 
These stories represent the chance to add more depth to various storylines and time periods that fans of Marvel's mutants are sure to be intimately familiar with. Though it does run the risk of trodding on sacred ground. There is a fine line to walk here. 
X-Men Legends
#1 hits shelves in February 2021. 
So what do you think? Are you excited to revisit some X-Men history? Will you be checking this series out next year? Join in on the conversation over on Facebook or Twitter!