Nezuko, the pacifist Demon in Demon Slayer, relies on a bamboo muzzle to restrain her bloodlust. Let's explore why this essential failsafe plays a crucial role in her character.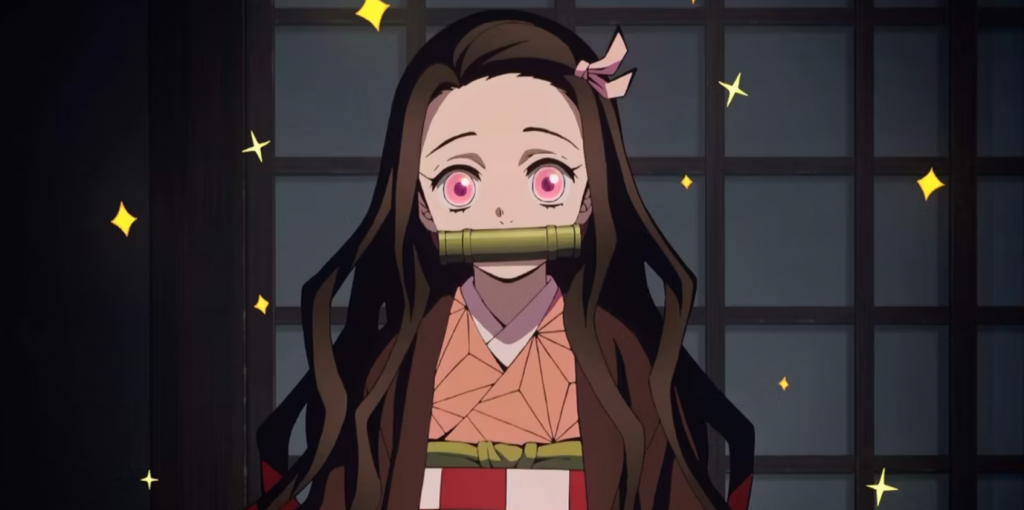 Nezuko, the beloved character in Demon Slayer, captivates fans with her distinctive appearance. With pastel-pink eyes and a matching kimono, she stands out among the cast. However, it is the small bamboo muzzle she wears over her mouth that truly distinguishes her. This unique accessory serves a greater purpose than aesthetics alone; it enables Nezuko to regulate her primal Demon instincts, granting her control over her murderous impulses.
Upon Nezuko's transformation into a Demon, her inherent urge to kill initially drove her to attack her own brother, Tanjiro. However, against all odds, she triumphed over that primal urge. Instead, she underwent a remarkable transformation, developing a deep love and protective instinct toward humans. Her bamboo mouthpiece serves as a vital aid, acting as a barrier against succumbing to her bloodlust, enabling her to maintain her newfound compassion and restrain her violent impulses.
How Nezuko's Bamboo Muzzle Keeps Her Demon Urges at Bay
In the first episode of Demon Slayer, Nezuko was bestowed with the bamboo muzzle. After witnessing Nezuko's incredible and unexpected display of protecting Tanjiro despite her demonic state, Demon Slayer Giyu Tomioka was taken aback. Rather than ending Nezuko's life, Giyu chose to render her unconscious and placed the bamboo muzzle in her mouth as a precautionary measure to prevent her from harming others through biting.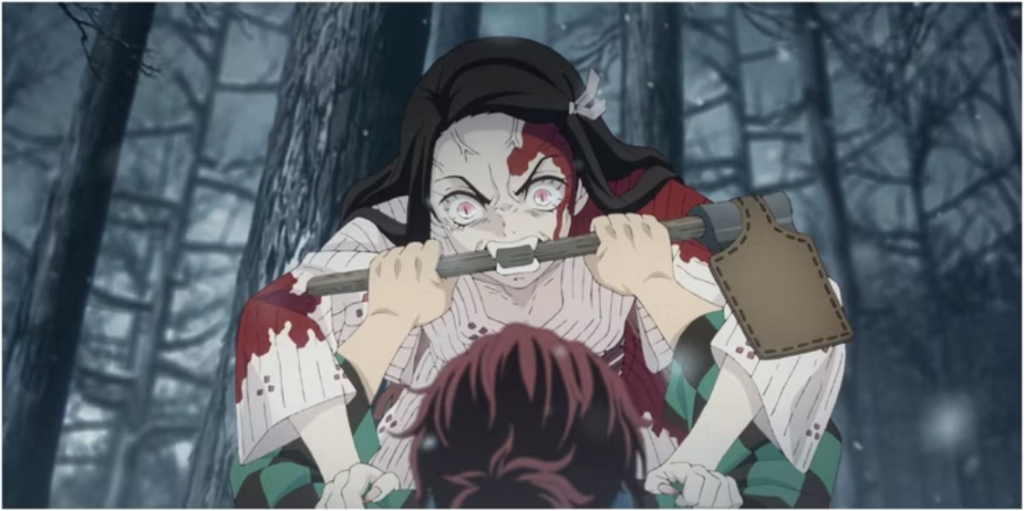 The bamboo muzzle serves a dual purpose for Nezuko, not only protecting humans from her biting tendencies but also preventing her from harming herself intentionally or accidentally. While the bamboo suppresses her demonic hunger, it is not a magical device that completely eradicates her aggression toward humans. Nezuko's remarkable ability to resist her demonic instincts stems from her unwavering willpower. Furthermore, Sensei Urodokai's attempts to hypnotize Nezuko, fostering a perception of all humans as her family, greatly contribute to her resilience against her demonic nature.
The Practical and Symbolic Significance of Nezuko's Muzzle
Despite the hypnotic prevention measure implemented for Nezuko's protection, some Demon Slayer fans may question the necessity of her wearing the bamboo muzzle. It could appear cumbersome or redundant, especially since it renders Nezuko largely mute. However, the purpose of the muzzle remains crucial. By securely blocking her mouth, it eliminates any possibility of Nezuko accidentally consuming human blood, which could potentially lead to a regression from her pacifist nature as a Demon. Thus, the bamboo muzzle serves as a vital precautionary measure to ensure her continued commitment to non-violence.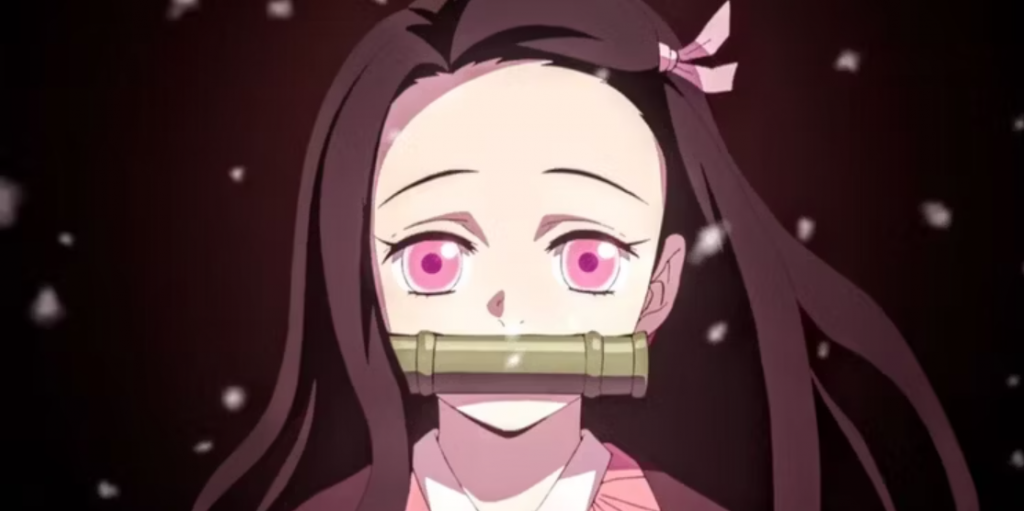 In addition to its practical purposes, the bamboo muzzle plays a significant role in concealing Nezuko's Demon features, allowing her to symbolize peace. The ability to appear human, proves advantageous as it enables her to protect and blend in with humans effectively. However, it's important to note that Demon Slayers, particularly the Hashira, can perceive through this disguise. Typically, they harbor strong opposition towards collaborating with Demons. Nevertheless, Nezuko's human appearance and remarkable display of self-restraint emanate an aura of harmony. She encourages people to look beyond her status as a Demon, instilling hope in everyone that the oppressive curse can be reversed or, at the very least, controlled to some extent.